The Polo football team could not be stopped Friday night at Mel Barron Field, as the Marcos scored on their first six possessions en route to a 56-0 win over AFC.
Avery Grenoble ran for 155 yards and three touchdowns on five carries, the last two going 70 and 44 yards for scores on consecutive one-play drives for Polo (2-0). He and the rest of the starters sat out the entire second half.
"I was just running it the way the play was designed, and I saw a lot of green the other way, so I cut it back and turned it up the field," Grenoble said of the 70-yard touchdown. "I was just ready to go again on that second one. If I see green, it's a simple thing to hit it hard and keep running."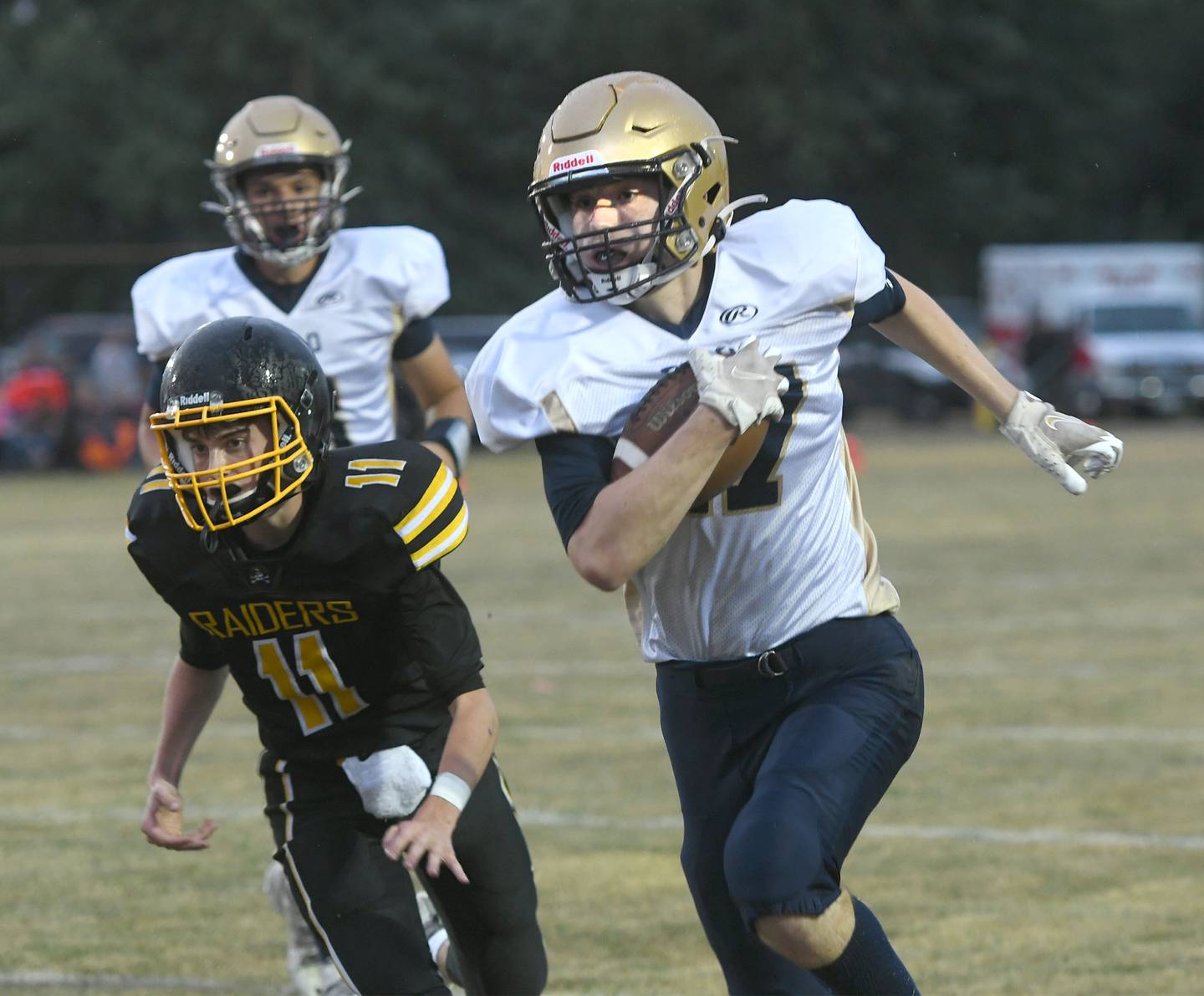 Brock Soltow had 101 yards and two touchdowns on seven carries, using a spin moves to get outside a couple of times before lowering his shoulder as he ran downfield, often taking several Raiders to bring him down.
Both backs credited the offensive line with opening big holes to spring big gainers.
"It's a blast, I love it so much," Soltow said about running in so much open space. "It was a big first half out of our offensive line; they played pretty good. We had a rough week of practice this week, but we showed up here tonight and our offense showed how well we can play."
Tyler Merdian added 51 yards rushing and completed one of his two passes for a 24-yard scoring strike to Kahlil Sankey.
"Our O-line blocked really well today, and our backs ran really hard," Merdian said. "Everybody did really well today, and what's really fun about this game was it's a team win and everybody got to be a part of it and contributed when they were on the field."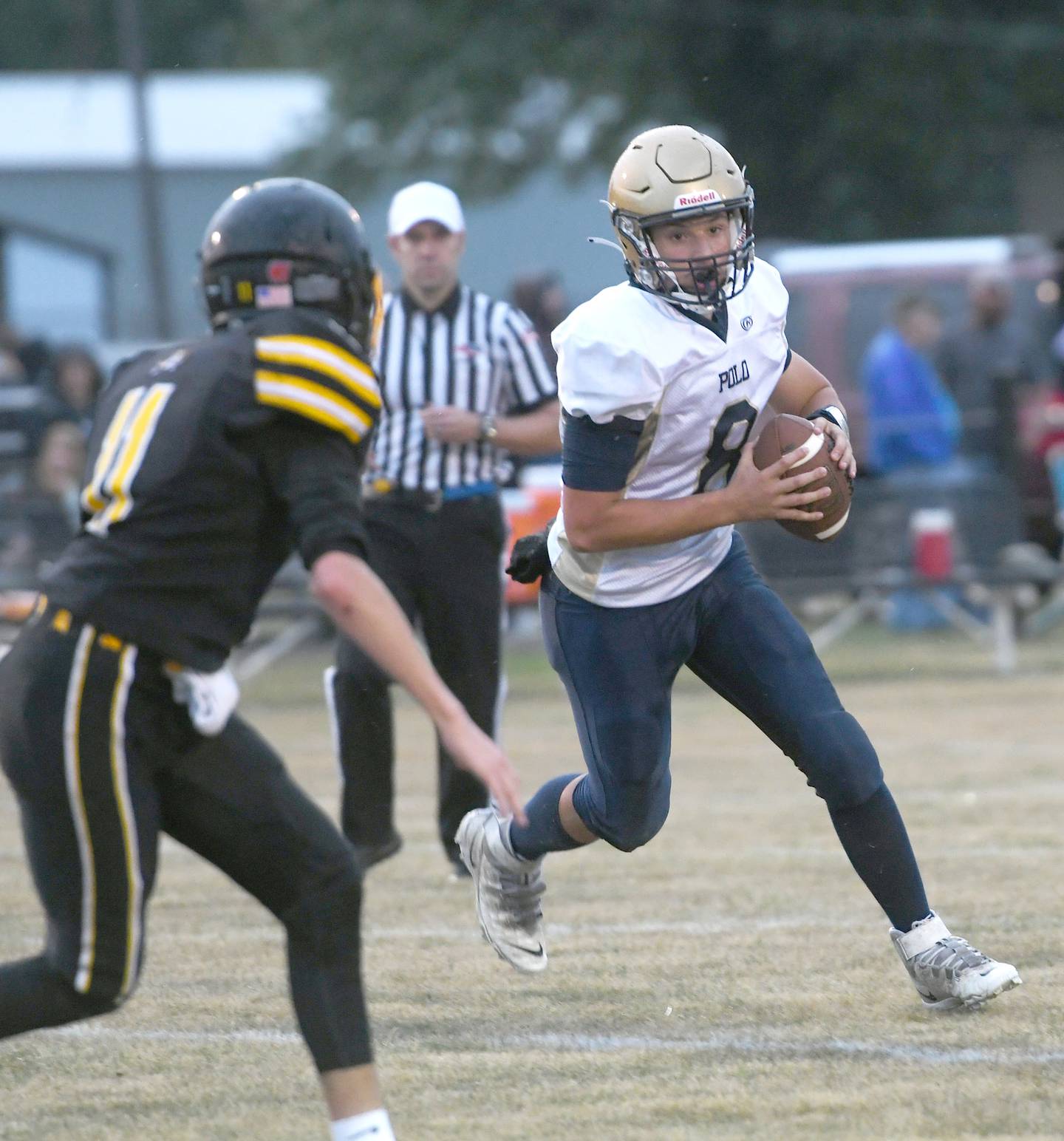 Defensively, the Marcos limited AFC (0-2) to 94 yards rushing – with 24 of it coming on one second-half run by Raiders quarterback Carson Rueff – and 30 yards passing.
"I think we were just a little nervous at the start, but then we really picked it up," Grenoble said. "Our linebackers started filling, we all started doing our jobs, and it was hard for them to get anywhere. That's what I like about our defense."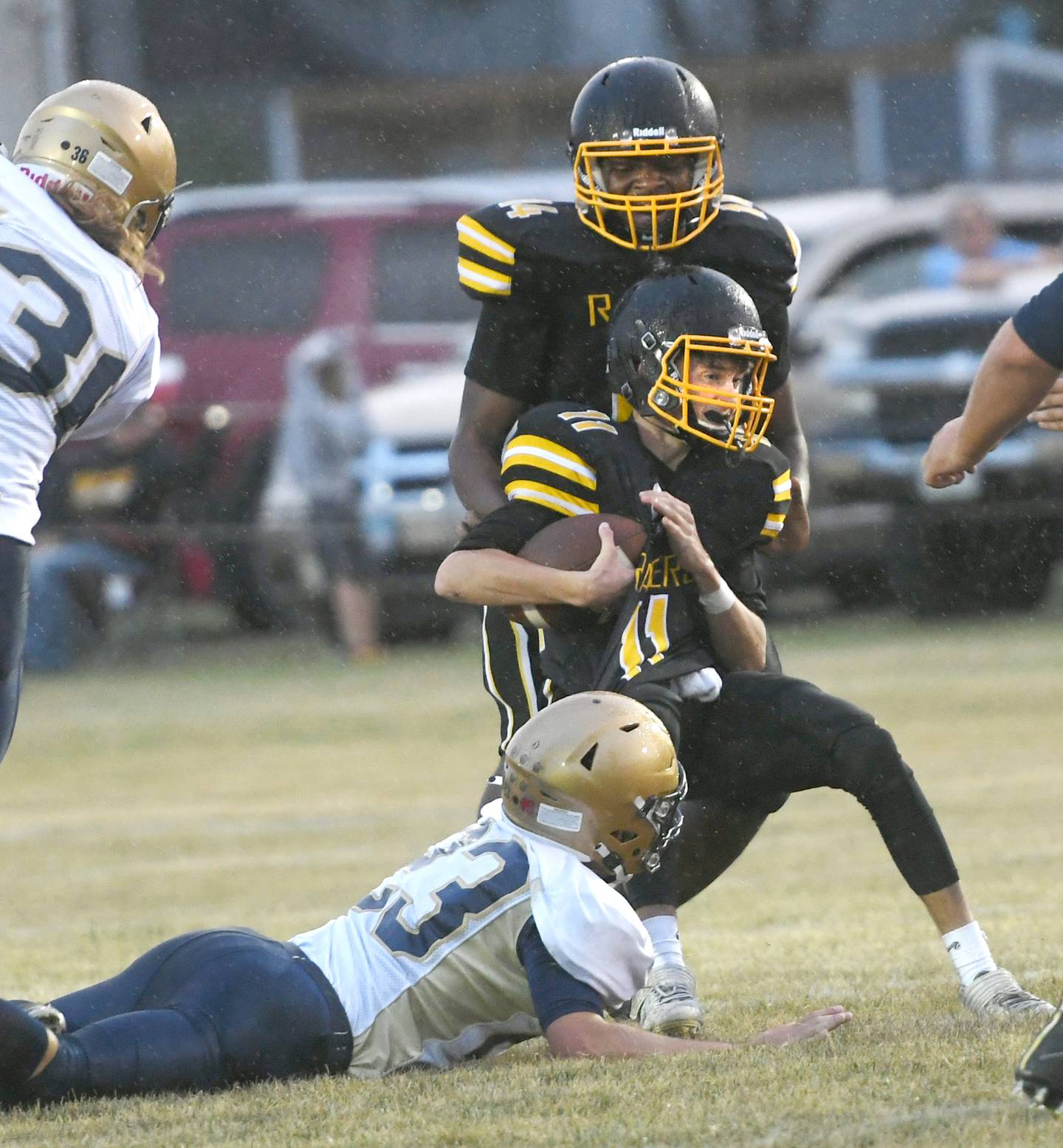 The Raiders did put together one long drive, the only time they touched the ball in the second half. Taking over with 7:30 on the clock after Polo's final touchdown, AFC marched 62 yards in 18 plays. AFC reached the Polo 5-yard line, but backup quarterback Nolan Rueff was tackled for a loss on fourth and goal.
"These guys fight hard and don't give up, and that's a good thing, but we've got a lot of work to do going forward," AFC coach Ben Mershon said. "Polo is very well-coached, and they put us in our place tonight. We will definitely learn a lot from this game and move forward from here."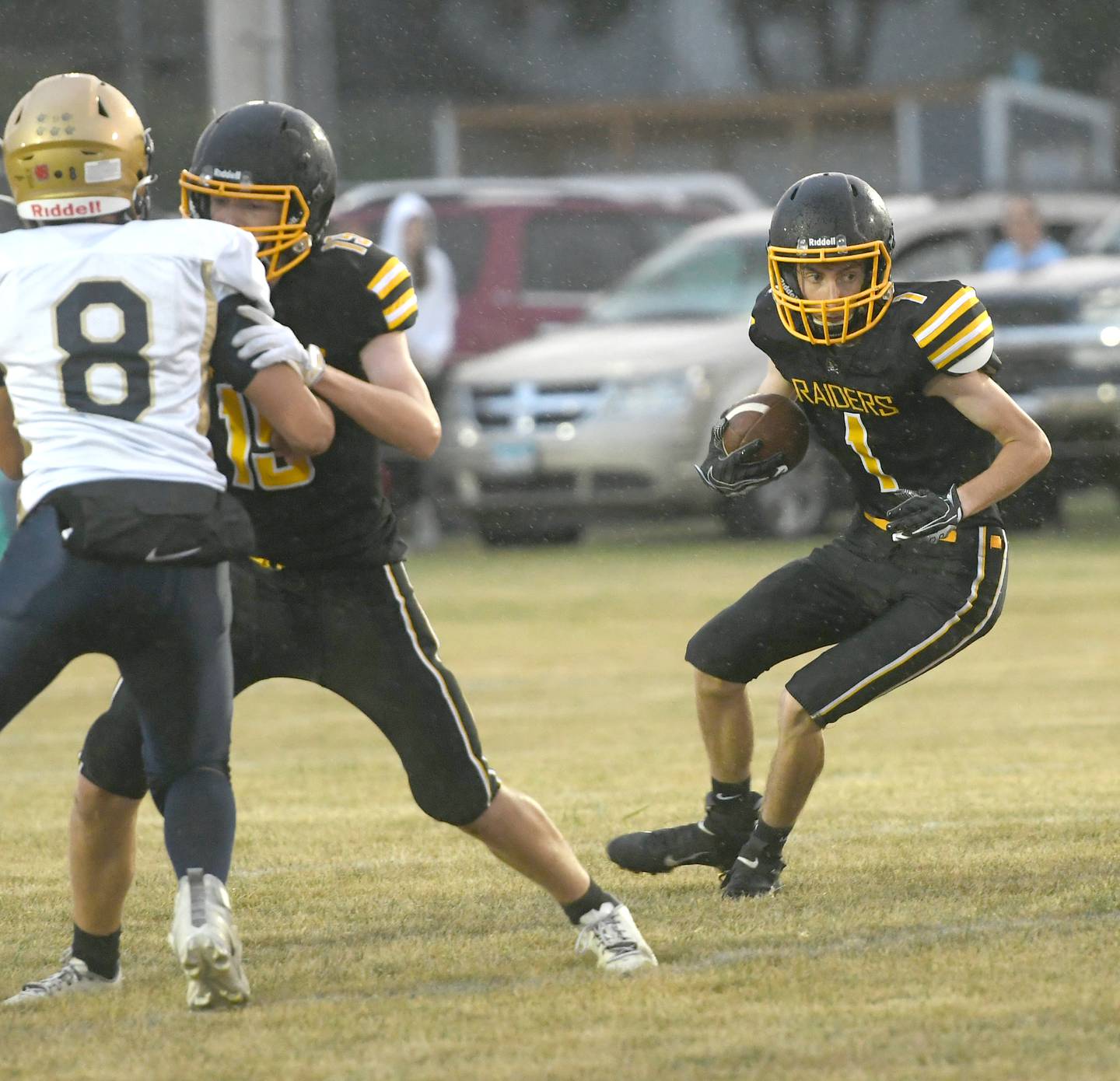 A fourth-down sack by Brady Wolber and Wyatt Queckboerner on AFC's opening drive set up the Marcos at their own 45, and Soltow scored from 18 yards out three plays later. Polo's second drive lasted five plays, with Grenoble scoring from 10 yards out.
Soltow struck again, this time from 24 yards out, just 31 seconds into the second quarter for a 24-0 lead, then Merdian hit Sankey with the scoring strike for a 32-0 lead with 8:26 left before halftime.
"I was excited to throw the ball; I didn't know if that play call was going to happen tonight," Merdian said with a smile.
Polo's next two drives were one play each, as Grenoble broke off his long TD runs for a 48-0 lead with 4:44 left before the break.
AFC then mounted a nine-play drive that took up 4:03 and traversed 35 yards, but that ended on a loss of downs with 35.8 seconds left in the second quarter. Polo then kneeled down to end the half.
Delo Fernandez capped the scoring for the Marcos with a 15-yard TD run, on a drive where he and Wolber each had three carries to cover 52 yards on the opening drive of the second half.
The Raiders were playing without their lone senior, Mason Munroe, who is out indefinitely with a hip injury.