NAPERVILLE – A team that converts third downs is probably going places.
The end zone is where it took Neuqua Valley as it victimized visiting Oswego with several big plays on third down in a 37-26 victory.
"We have so many weapons and we know how to use them," Wildcats junior Grant Larkin said. "We have a lot of confidence in the huddle and no matter what the down is or how far the distance is we go out and get that first down or get that touchdown."
Larkin's 6-yard touchdown run with 7:50 left to play gave the Wildcats a 28-15 cushion, but it didn't last long.
Oswego (0-1) took advantage of excellent field position and turned it into a 13-yard touchdown on quarterback Cruz Ibarra's keeper with a little more than six minutes left to play.
After recovering the ensuing kickoff, Ibarra connected with a wide-open Connor Deal for a 43-yard touchdown just 10 seconds later and the Panthers had pulled to within 28-26 with 5:54 remaining.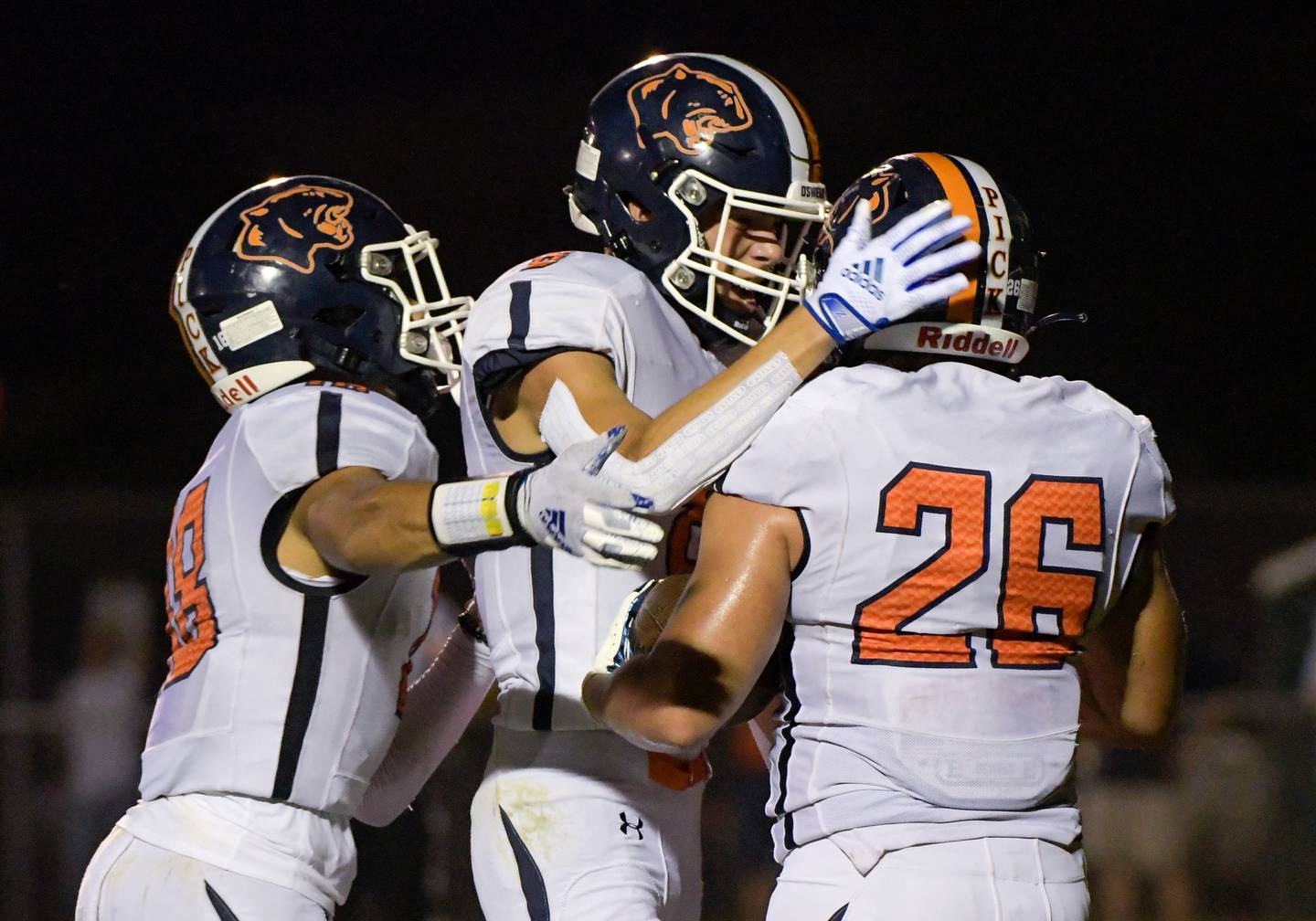 Oswego attempted the two-point conversion to draw even, but came up short.
"The fact that our defense gave up that many points is disgusting, but the fact that collectively they got back when they could've just folded up shows something," Panthers coach Brian Cooney said. "It shows they love it, it shows some grit and it shows that we can build this back up."
The Wildcats (1-0) then turned to quarterback Mark Mennecke on third down and he sliced through the Oswego defense for 55 yards, all the way to the Oswego 15-yard line.
Justin Nonneman then made it a 35-26 game with his 15-yard touchdown run with 3:28 left, and Cabe Williams had a sack in the end zone for a safety to seal the victory.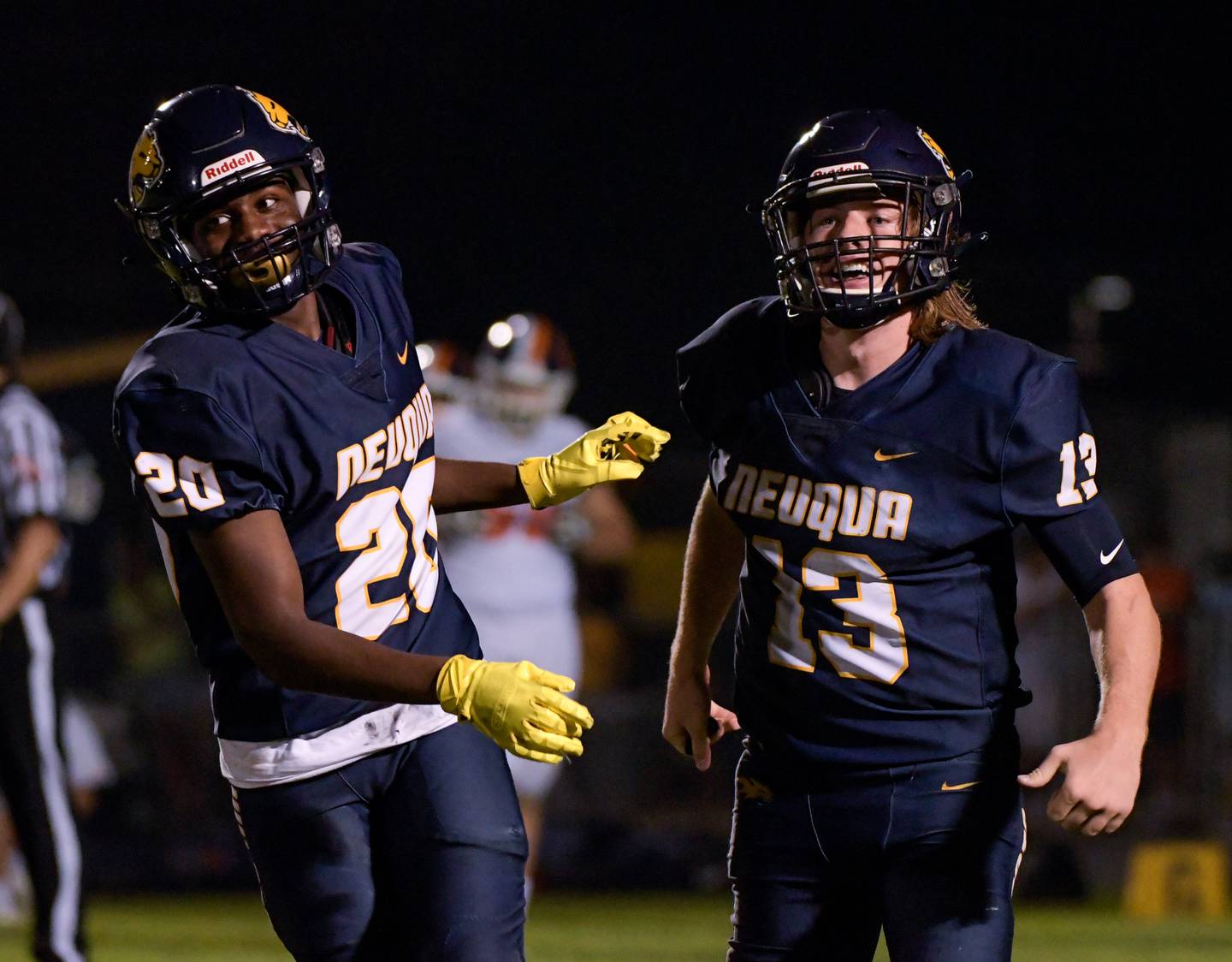 Mennecke threw a pair of touchdown passes, including an unforgettable 23-yard strike to Carter Sessa on third down and 11. Sessa also caught a 42-yard touchdown pass from RJ Cluxton and rushed for a 26-yard touchdown.
The pass Mennecke hurled to Sessa came late in the first quarter after the southpaw eluded a few pursuers before maintaining his poise and finding Sessa all by himself in the heart of the end zone.
On the connection with Cluxton, he caught it right in stride down the sideline.
"I used to play with him so when he came out I said hit me," Sessa said. "And he hit me and it was awesome."
Just like opening night was for the Wildcats.