There's been a high level of continuity within the Providence football program over the past few seasons.
With a consistent level of experienced players and returning starters dotting the Celtics roster, the foundation for the upcoming season was largely laid down.
That's definitely not the case for Providence this season. The Celtics lost a lot to graduation from the spring season, including basically all of the skill-position players. A group that proved to be pretty potent at the end of the spring campaign, where the Celtics went 4-2 and caught fire offensively in the second half.
"It's going to be a learning process for us," Providence coach Mark Coglianese said. "We graduated a lot and graduated a lot of skill."
One potential playmaker that does return for Providence is wide receiver Brayden Garrigan. He's the lone returning player at a skill position that made a substantial impact in the spring.
"Garrigan is our playmaker, but we are looking for some other guys to step up and fill some roles," Coglianese said. "But he's a big piece for us."
Junior Lucas Proudfoot takes over at quarterback and has shown some of his skills at the position, but he won't be expected to automatically assume all of the responsibilities delivered upon by former QB Kevin Conway.
"He's showing progress," Coglianese said of Proudfoot.
Initially it looked like Providence's running attack would be led by an experienced running back in Aaron Vaughn. But the senior elected to transfer to Brother Rice for his final high school football season.
That definitely leaves a void for Providence to fill, but Coglianese isn't expecting to fill it with only one or two players.
"It's not going to be a one-horse backfield. It won't just be one guy," Coglianese said. "And our receiver group might be the same way."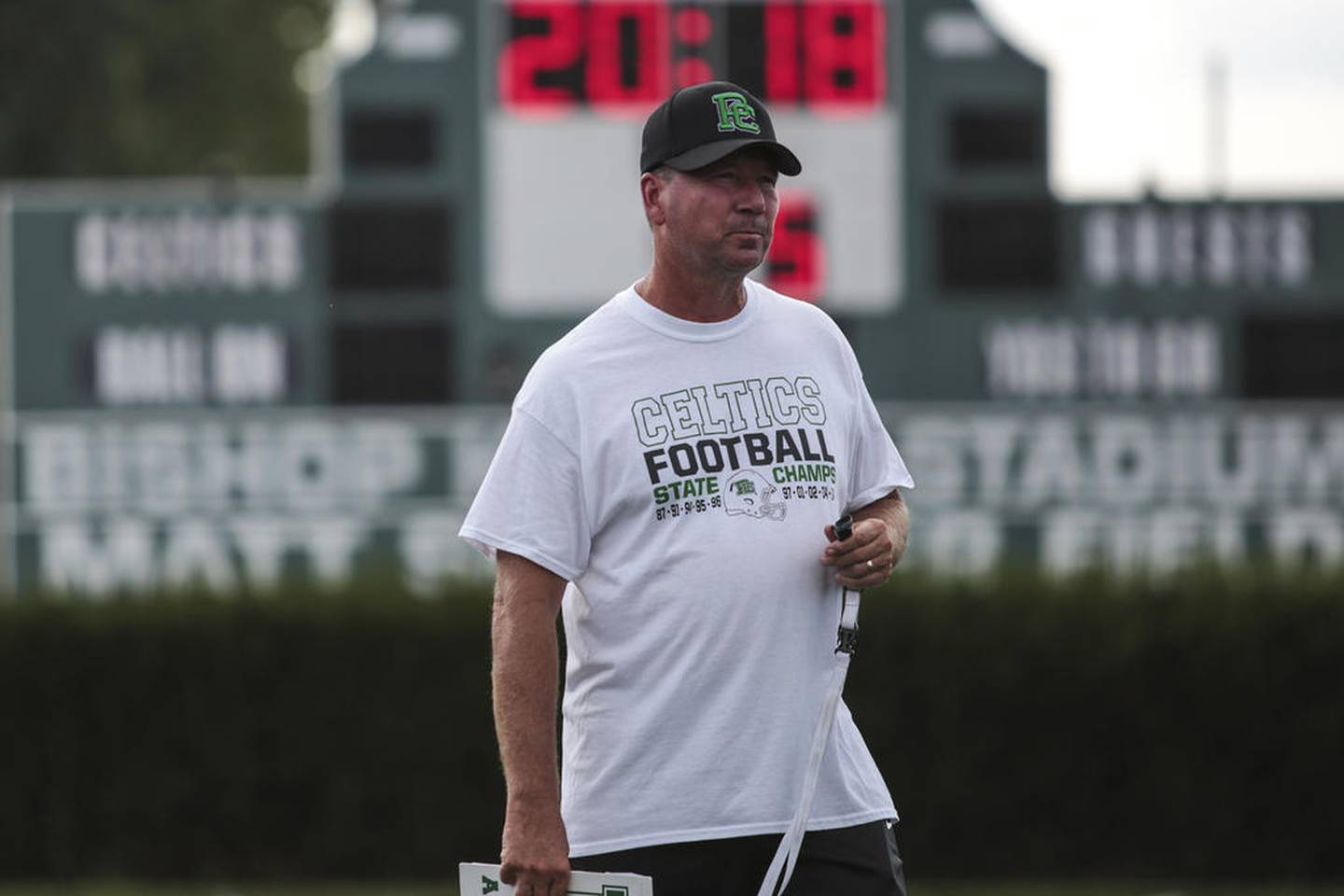 It largely will be a retooling project on the defensive side of the ball as well. Many of the graduated players that were heavily leaned on to produce on offense also contributed somewhat regularly on defensive.
"Defensively we're pretty young," Coglianese said. "We know we have our work cut out for us. We're confident our guys will be ready."
The schedule offers little respite for the Celtics easing into the season. The nonconference slate brings yet another season opener with a strong Willowbrook team and then the Celtics will battle Wheaton North before entering CCL Orange Division play, a new division for Providence after playing the last two years in the Green. Joliet Catholic, St. Laurence and Montini are the other members of the Orange Division.
"We'll have two good tests there before heading into the Catholic League," Coglianese said.
For Coglianese, the summer process with the Celtics will be his last. He announced in the spring that the 2021 fall season would be his 16th and final one leading the Providence program. Coglianese has 103 wins and captured the 2014 Class 7A state title. He is only one of two head coaches in Providence's school football history, which began in 1968.
"Right now you don't realize it because things are on a schedule like we always do," Coglianese said of his final run. "I'm going to try to enjoy it as much as I can. It's bittersweet, but like I've said, I'm not leaving the school, and I'll be around and enjoying these guys that we bring in."