The ability to adapt and take advantage of what the other team gives you is a common trait found in successful teams.
Minooka certainly has an offense equipped to deal with just about anything that comes its way.
That's been the case for several seasons for the Indians, who have developed a balanced running and passing attack to keep defenses guessing. The Indians averaged more than 35 points a game in the spring season and rolled up about 400 points in the full 2019 season.
With that in mind, there's not much reason to fix what isn't broken.
"I think we are going to be balanced. You have four out of five guys returning on the offensive line, there's a lot of meat in there. And they did tremendous in there," Minooka coach Matt Harding said. "If you are going to give us the run, we'll take the run. If you want to put another guy in the box, then you're obviously going to have trouble defending our wide receivers."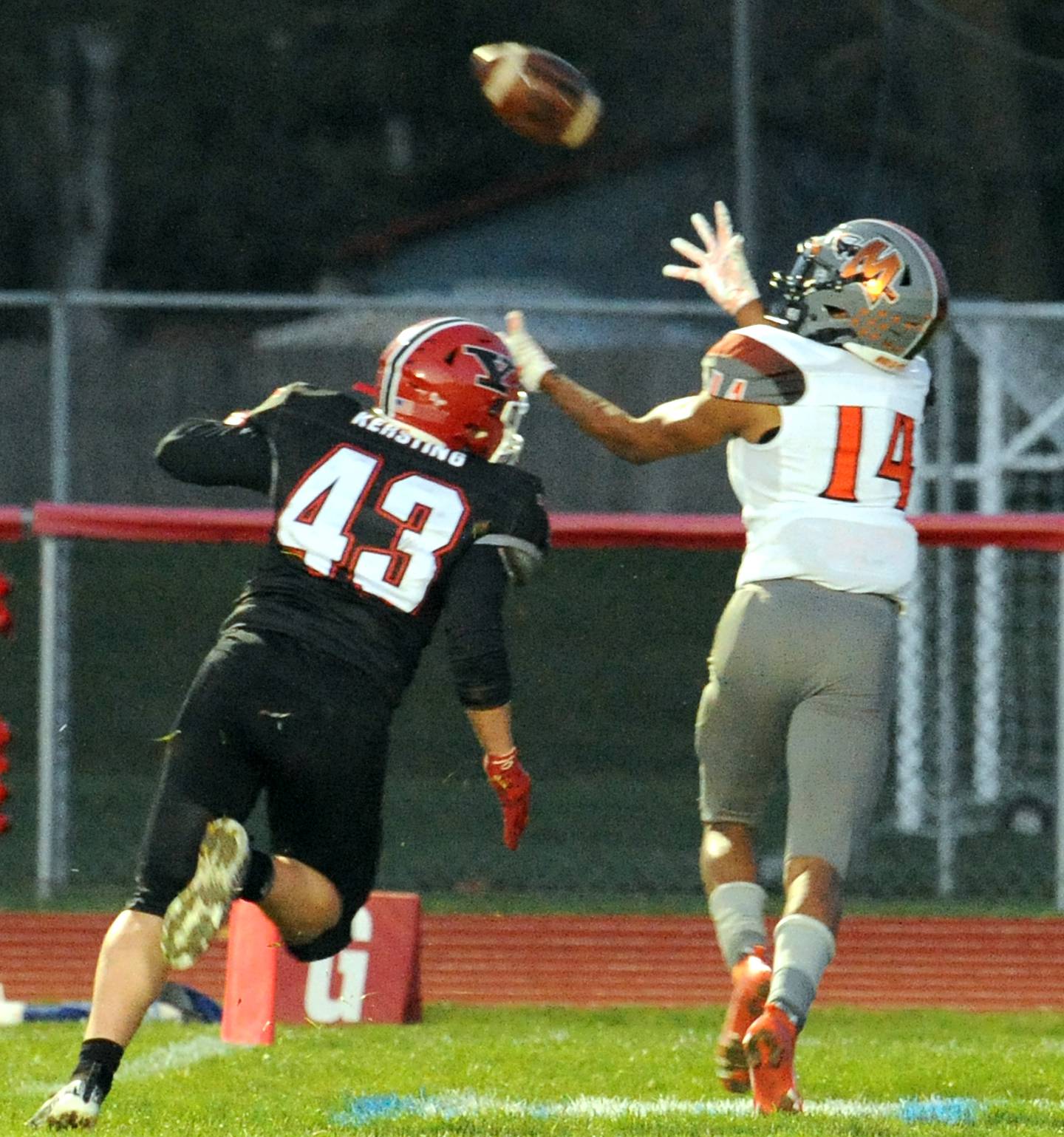 Those receivers showed explosive potential during the spring. Trevor Hudak displayed the skills to be a big-time playmaker, and the Indians only seemingly scratched the surface of what Northern Illinois University recruit Malik Armstrong is capable of.
[ Related: Minooka senior Malik Armstrong finds right fit in NIU ]
Minooka will have a new quarterback this season. Senior Ethan Murphy possesses a strong arm and the Indians aerial attack likely won't miss a bit.
As for the running game, Harding isn't exactly sure who might shoulder the load. He doesn't mind the uncertainty and admits it might be a grab-bag situation. This is another wrinkle that the Indians used rather well in the spring. It's hard for defenses to key on a No. 1 back if there isn't one.
Juniors Joey Partridge and Demetrius DeShazer will figure into the backfield mix, but don't be surprised if other names that aren't currently on the radar rise up and get into the mix.
"We're moving people around," Harding said. "You never know who you might see in the backfield."
The Southwest Prairie Conference originally intended to allow its schools to play nonconference games in 2020, but the pandemic had other ideas. Instead the conference's membership had to wait an additional year to get the chance to line up against opponents from outside the SPC in the first two weeks of the season.
Minooka only used one of those options [the Indians play a crossover game with Joliet West in Week 2), but it's a doozy. Bolingbrook will travel to Minooka in a battle of two teams that have done a fair amount of damage in the Class 8A ranks over the past few seasons.
"They [Bolingbrook] have tremendous talent over there and they are big offensively up front, and I guess we are diving right in there from the start," Harding said. "It's going to be exciting. We built that stadium last year, and we weren't able to put that many bodies in it. It will be exciting to bring in Bolingbrook, and let's pack that place and see how loud we can get it."