Wilmington likely will never be mistaken for a pass-happy team.
The Wildcats always are a ground-and-pound unit. If they have to attempt more than a few passes in a game, something likely has gone awry.
But Wilmington coach Jeff Reents still wants you to think they might throw, so the Wildcats take part in the 7-on-7 circuit nearly as often as teams prone to using the passing game much more frequently.
"The play-action pass doesn't really work as well as you'd like it to in 7-on-7s," Wilmington coach Jeff Reents said during a recent workout with Joliet Catholic.
That's true, but it often does work when the games count. Just when you think the Wildcats are going to run another punishing play between the tackles, they'll trip up a foe with a pass play that often leaves the opposing defense flat-footed.
That's just a piece of a very successful formula that churned out another successful spring. The Wildcats had a 5-0 record as the Illinois Central Eight Conference elected to abbreviate its season to only five weeks.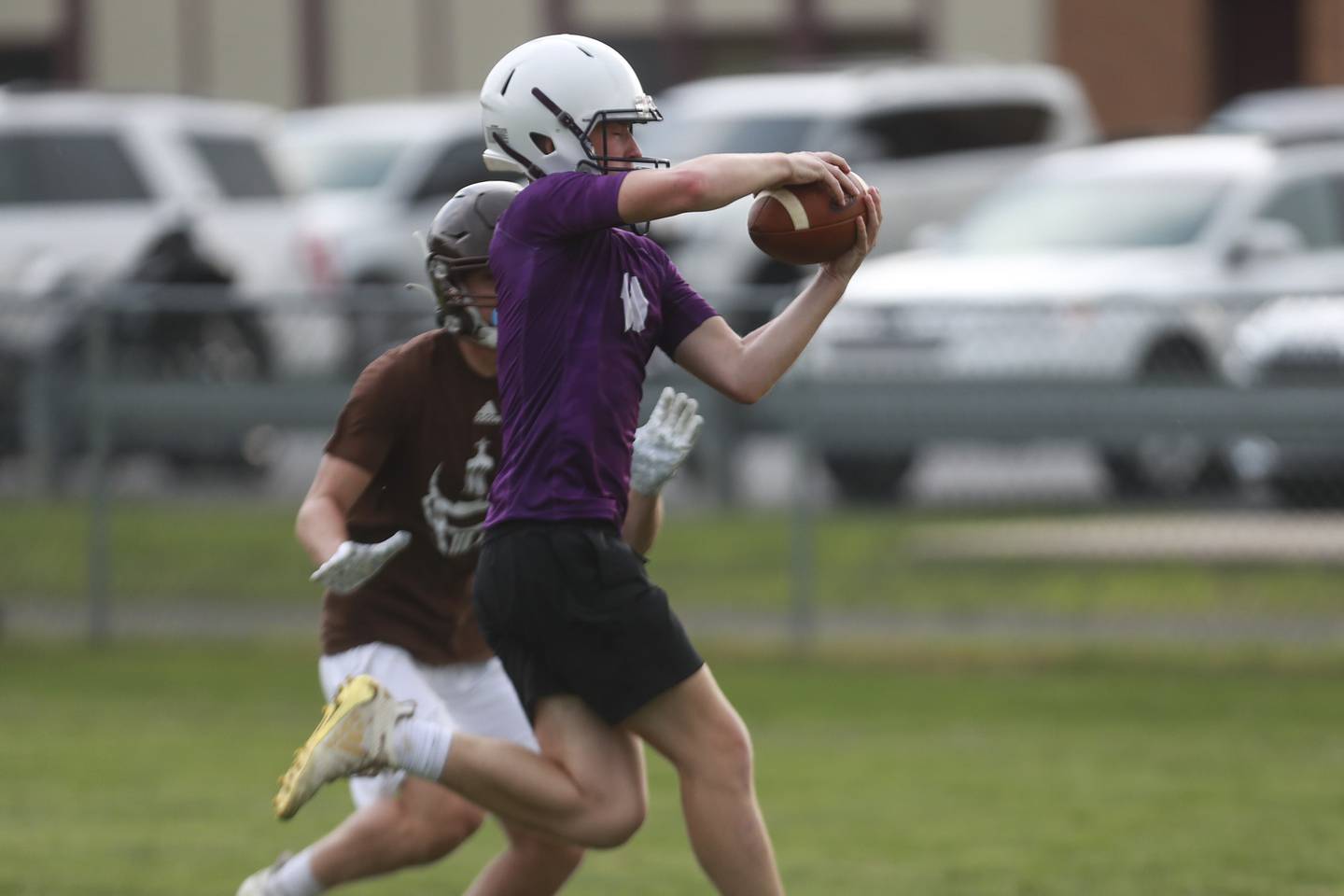 Reents was just grateful he got the five games in.
"We're trying to keep our momentum going from the spring, and the kids have been really good about coming back right away," Reents said. "The kids seem to being doing pretty well with [the short offseason], and I was little concerned about that."
Part of the reason that the Illinois Central Eight Conference elected to play only five games was to protect multi-sport athletes as best they could. Schools such as Wilmington are heavily reliant on multi-sport athletes and also getting contributions from underclassmen at the varsity level, which was a problem in the shortened season.
"The one thing where we are a little behind is getting our group that was sophomores caught up to where we like them to be," Reents said. "They didn't get a lot of game time last season, so they are a little behind."
And for a program that relies heavily on continuity from top to bottom, Reents recognizes more than ever the value of his staff below the varsity level in keeping the program at the standard that the Wildcats have become accustomed to.
"You become so cued into the varsity group sometimes," Reents said. "You rely on your assistant coaches, but this spring I probably relied on them more than ever. It was a tough deal all around."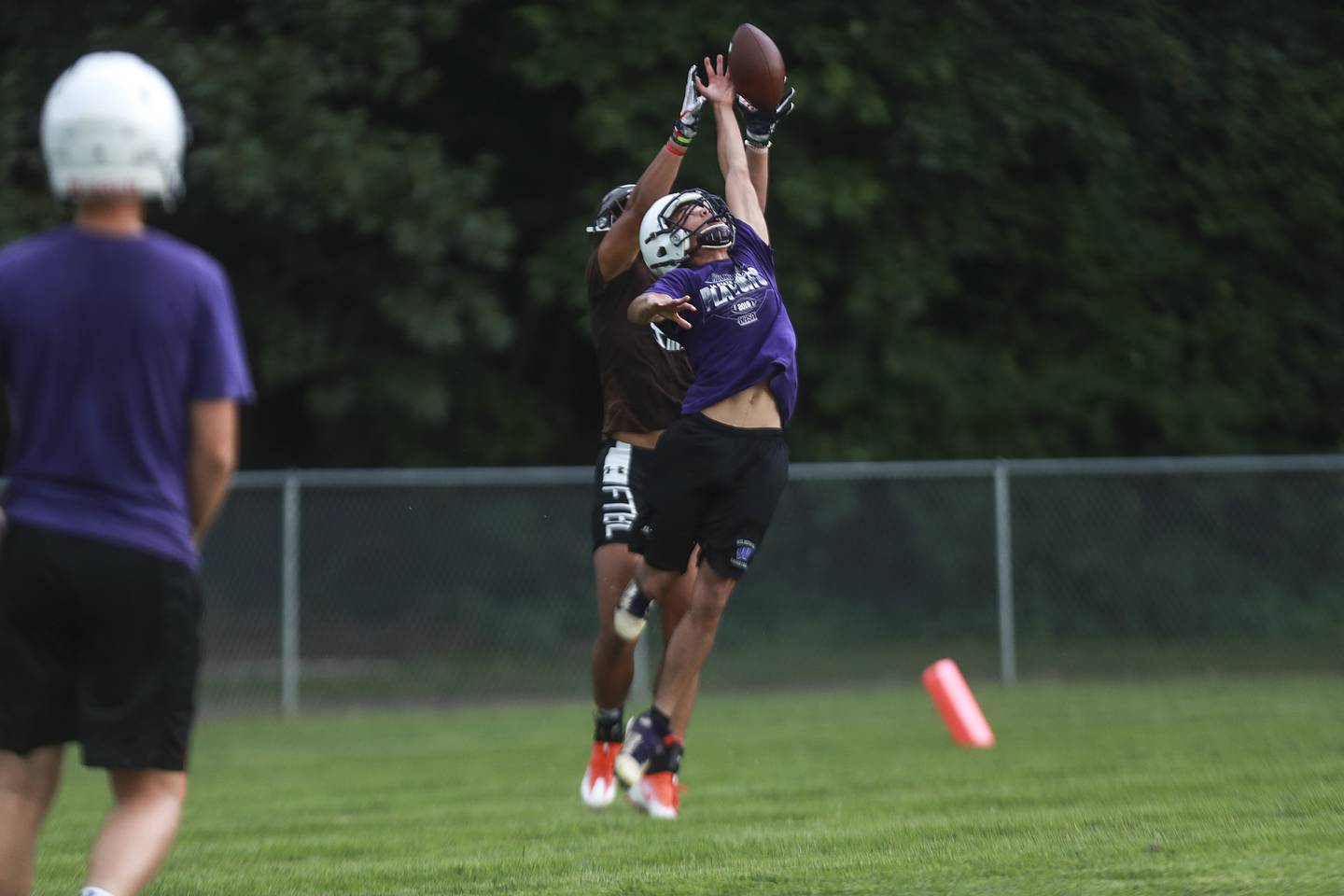 Wilmington will have to come out of the gate ready to go with a different nonconference schedule. The Wildcats had feasted on their nonconference opponents for many years, causing those opponents to go elsewhere to hopefully increase their odds of getting off to a better start.
As such, Wilmington had to find some new teams willing to play them before their Illinois Central Eight schedule, which proved to be difficult. The Wildcats will now open the season with back-to-back games against Johnsburg and Marengo from the Kishwaukee Conference.
The Illinois Central Eight also changed the cycle of their regular-season schedule with the rivalry showdown against Coal City slated for Week 3.