The Princeton Tiger football staff will have a makeover this fall.
There are three new faces in this week's Tiger camp following the departure of longtime assistant Dan Foes, former head coach/turned assistant Jesse Snyder and assistant Tyler Nichols.
Foes retired to spend more time at his kids' activities, Snyder returned to his alma mater, Lena-Winslow, as an assistant, and Nichols departed to become the head coach of the new 8-man team at Galva.
PHS head coach Ryan Pearson said all three positions have been filled, including R.K. Lunn, a longtime coach at the youth level, who will fill Foes' role as head F/S coach and defensive line.
The other two assistants, who are helping out at camp this week, will be named at Wednesday's school board meeting.
Holdovers on the staff under Pearson are Dave Moore (linebackers), Patrick Smith (defensive backs) and volunteer Nick Vujanov (running backs).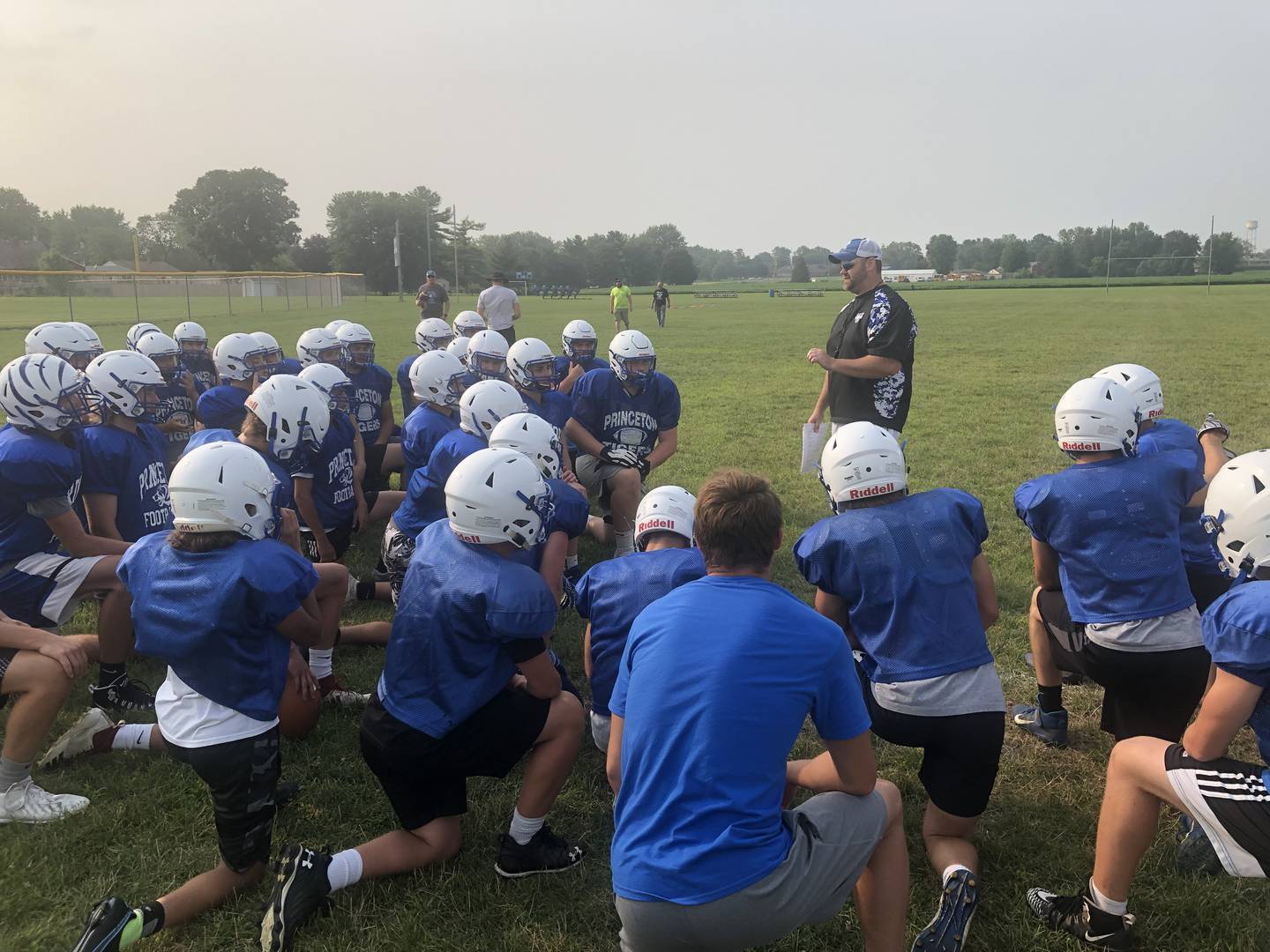 Coaching tree
Pearson, who has been head coach at four schools, said Nichols is his fifth former assistant coach to become a head coach. The Pearson coaching tree includes:
Cody Myers, his assistant at Canton, is now head coach at Dee-Mack.
Kyle Tutt, an assistant at Iroquois West, is head coach at Streator.
Jason Thiele, another assistant at Iroquois West, is now the Raiders' head coach.
Todd Reed, his assistant coach at Flanagan, is now the head coach there.
"Makes me feel old, to be honest," Pearson said with a laugh.
Camp's in session
The regular season is just about a month away with the Tigers set to kick off Aug. 27 at home vs. Rockridge. Pearson is running camp this week and excited to be back thinking football.
"I'm excited. We've had camp all this week. It's just exciting to be back to some normalcy where I can just focus on coaching," he said. "Don't have to worry about masks. Don't have to worry about filling all the COVID sheets. It's just kind of refreshing to go out there and be a coach again."
PHS, which posted its first undefeated season in school history going 6-0 this spring, will hold its remaining evening session of camp from 5:30 to 8 p.m. on Thursday, featuring the popular Team Tug of War. Friday's session will be moved to the morning from 9 to 11 a.m. to allow families time to head out for any weekend/vacation activities. Pearson said there will be another fun, to be announced, activity Friday.
The Tiger coach will give his team two weeks off before starting up fall practices.
"That way they can have a break and just go be a kid for two weeks," Pearson said.