With less than a month until football teams around the state open official practices (Aug. 9), area teams began to ramp up their summer programs Saturday by competing in a 7-on-7 tournament/lineman challenge at Princeton High School.
"It was good to get out on the field and compete again," La Salle-Peru senior Sean Whitfield said. "It was our first competition of the season, so we were a little rusty, but we're getting the hang of things."
Sycamore won the event. The Spartans beat La Salle-Peru in a battle between the two Interstate Eight Conference teams that went undefeated in the spring and also defeated the host Tigers.
Clifton Central placed second followed by Princeton, Eureka, Morrison, Dakota, Bureau Valley, Eureka's No. 2 squad, Dunlap, Riverdale, La Salle-Peru, St. Bede, Streator, Geneseo, Eastland-Pearl City and Princeton's No. 2 squad.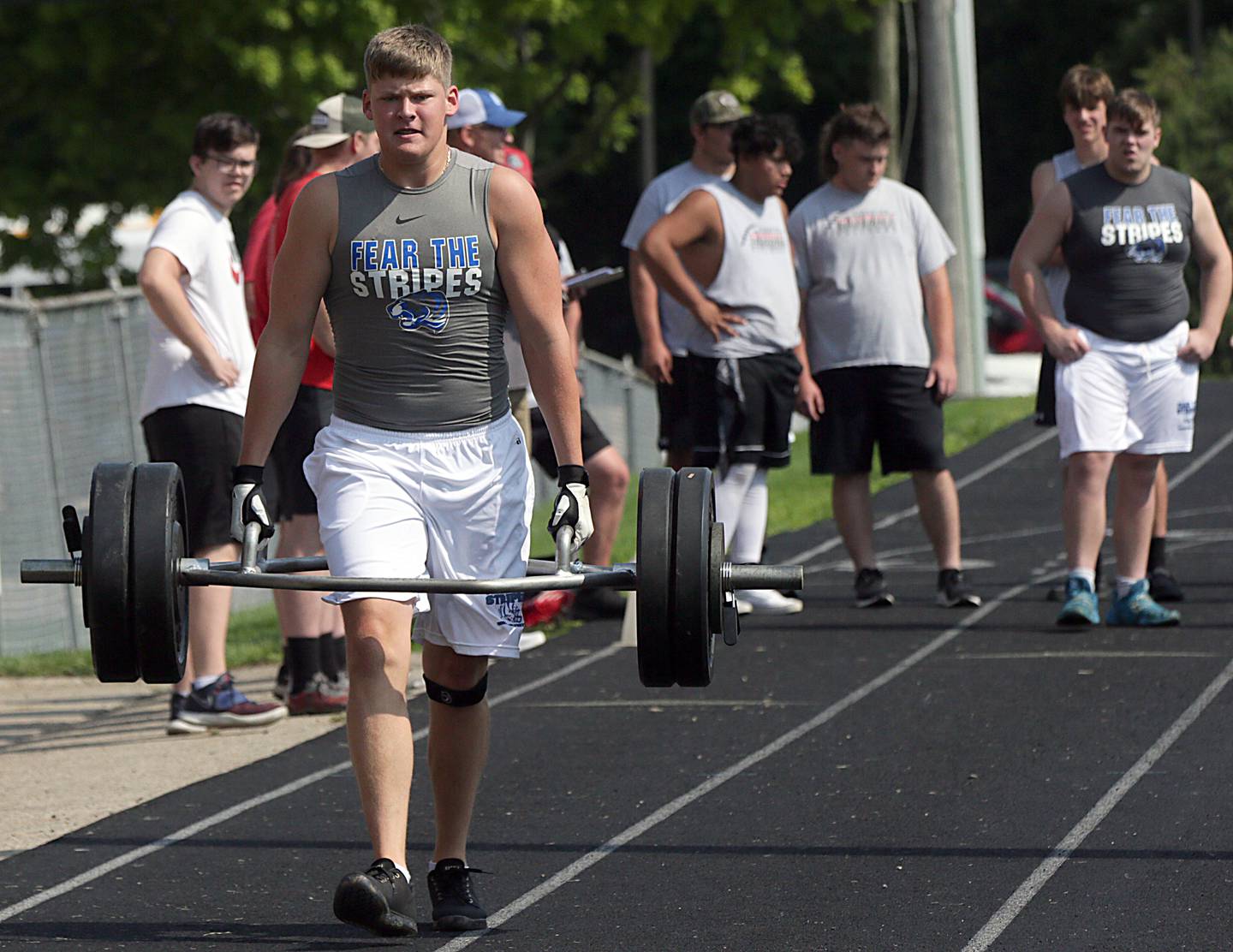 "The biggest thing is you see a lot of teams come out in 7 on 7s and they're running things they don't run during the regular season," said Pearson, whose team went 6-0 in the spring. "We come out and run our stuff the kids are going to see Day 1 when they come into the high school program. The biggest thing we want to take from it is our kids are learning to communicate, work together and understand our front. We're going to send one or two linebackers every time. That changes responsibilities of some of the other kids. We wanted to see how they adapted. We threw quite a bit at our kids, but I thought our kids handled it well.
"They were gassed at the end. After about game four, you could tell our kids were shot."
Princeton also excelled in the lineman challenge, as the Tigers won the event and had their second group of linemen place third.
Eastland-Pearl City placed second, L-P's first group placed fourth and the Cavaliers' second group tied for fifth with Streator, Dakota was seventh, Morrison took eighth and St. Bede finished ninth.
The lineman challenge consisted of a 185-pound bench press, a 275-pound farmer's carry more than 50 yards, a 5x400-meter relay, a 45-pound plate push and a tug of war.
L-P coach Jose Medina said it was a positive day for the Cavs.
"The kids were learning," Medina said. "That's the biggest thing. We made a couple big mistakes, but it's a 7 on 7. It's just a way to compete and learn. This was our first competitive event we've done so far this summer after practicing and lifting, so it was nice to get them out here."
Saturday also was the first competitive event of the summer for St. Bede and Bureau Valley.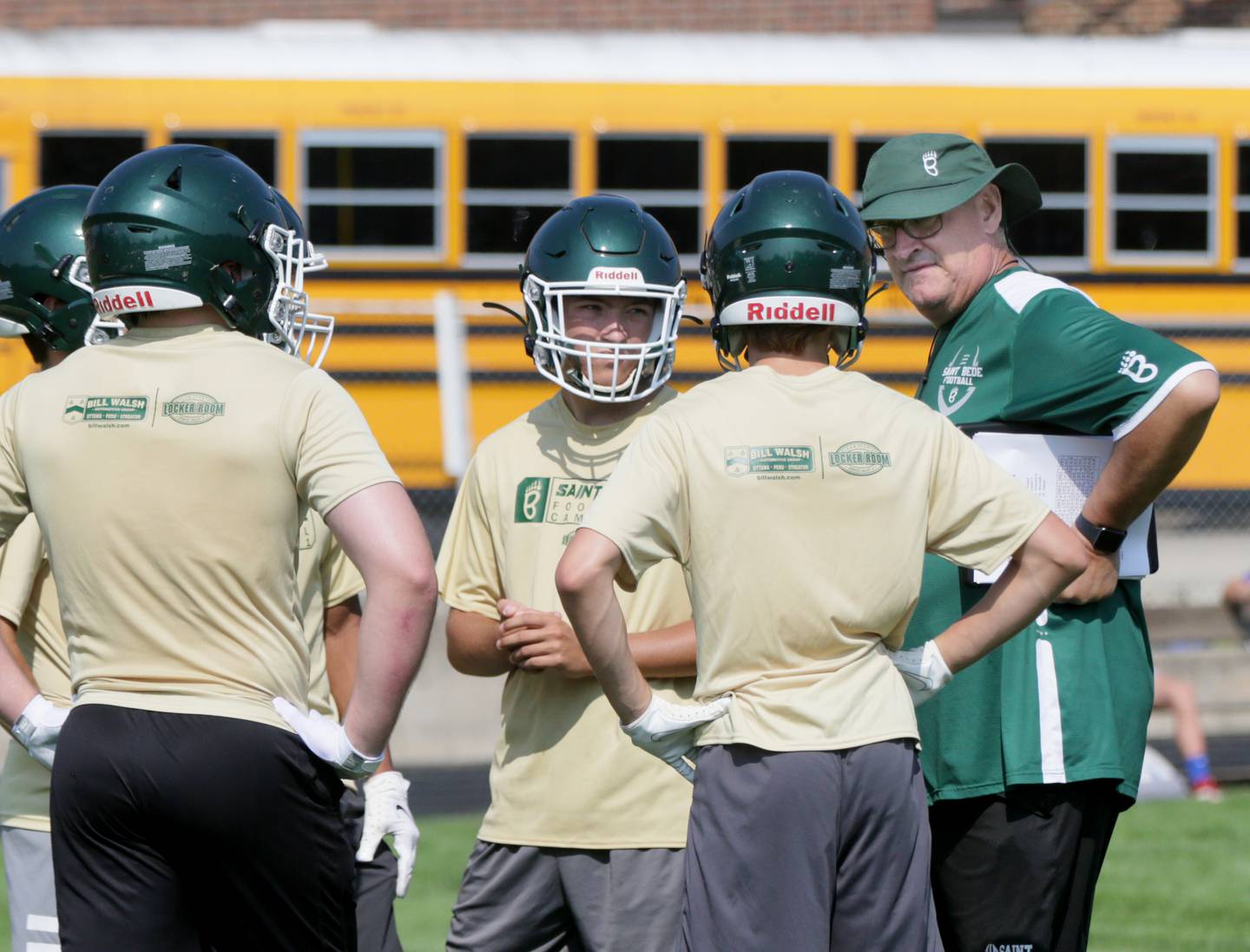 The Bruins, who were 5-1 in the spring, held a youth camp last week and were set to ramp up the summer program Monday until Pearson called St. Bede coach Jim Eustice to see if the Bruins could fill an opening.
"We did some good things," Eustice said. "But we lost a lot of skill from last year. We have a long way to go developing these guys, especially at the quarterback spot.
"We're competing and having fun. I think we're in the same boat as everybody. I don't think anybody has done too much yet. We'll really get into it the next two weeks to get ready for Aug. 9."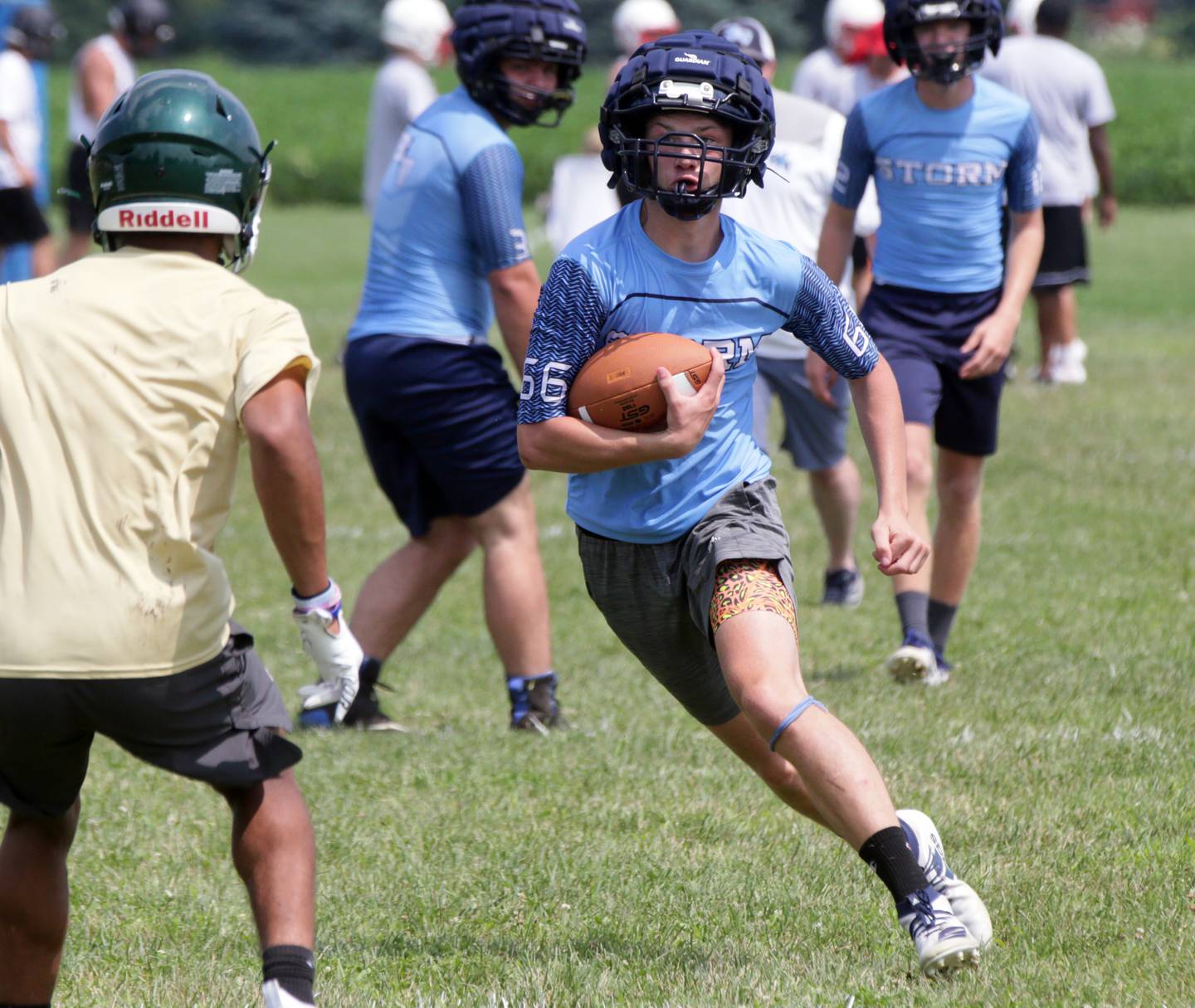 The Storm only had a 7-on-7 practice Friday before participating in Saturday's tournament.
"The effort and execution of our kids has been fantastic," BV coach Mat Pistole said. "We've only done stuff for about an hour and a half. We kind of back loaded our summer to where we're really going to pick up in the next couple weeks.
"All in all, the communication and execution has been really great. It shows we have a much more experienced group this year."
Streator coach Kyle Tutt was happy with what he saw from the Bulldogs.
"I think we're doing great," Tutt said. "I think we have really taken the steps we had last year and added to them. This year we'll come out and be able to do more things effectively. The guys are catching more balls. The quarterbacks are throwing it to the right spots. Defensively, we're really moving and grooving."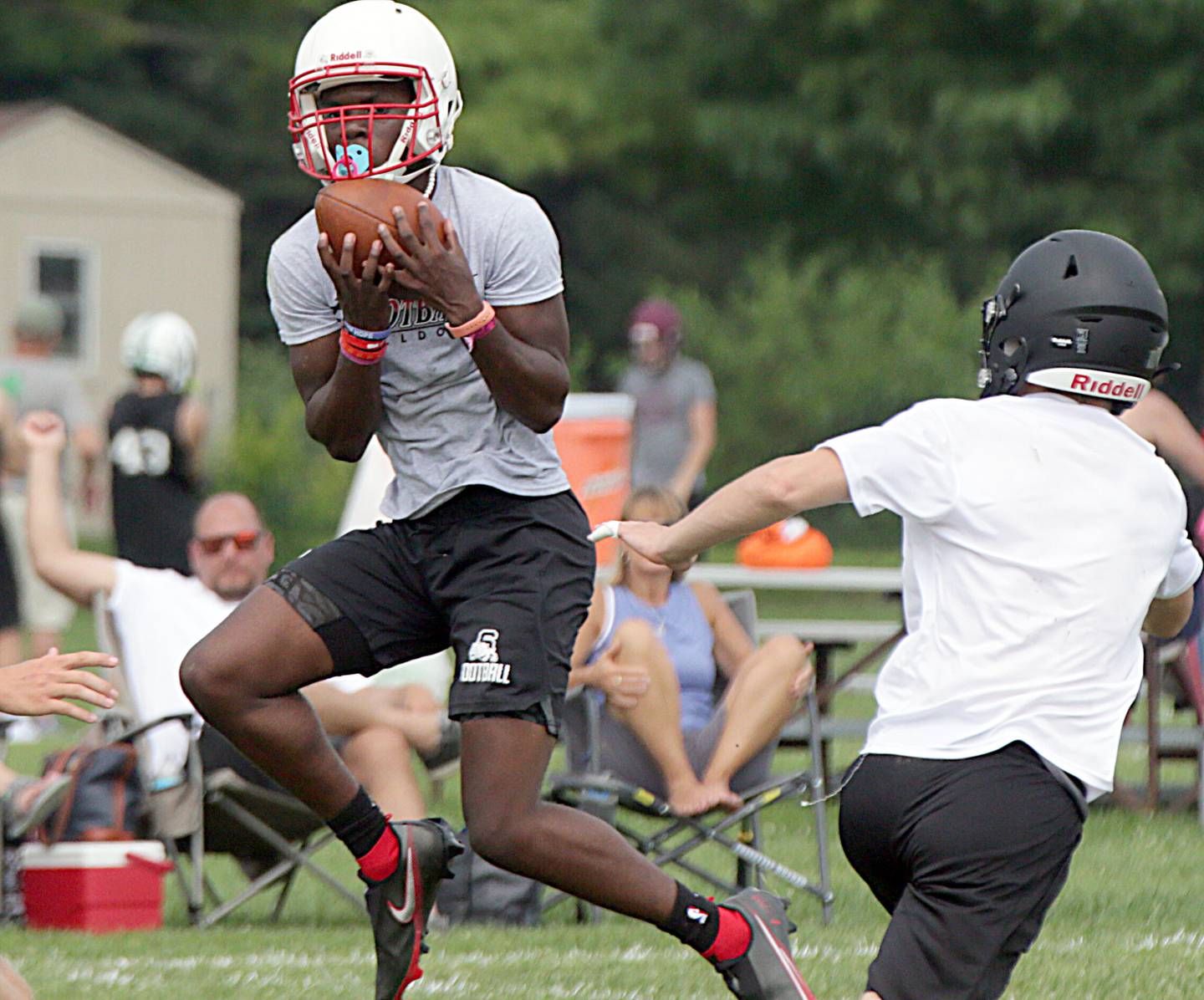 Eustice said it was nice to be preparing for a season in pre-COVID-19 style.
"It's exciting to be back," Eustice said. "We're shaking hands after games. Going through the line and shaking hands is weird. We haven't done it in 18 months. It's nice to be back and not worrying about masks and all the COVID things. Hopefully, we can get back to normal and go back to the way it was. It was a big step seeing all these teams here today. I'm glad the kids could get back to some normalcy."