Here, as selected by The Times Sports staff, is The Times Spring 2021 All-Area Football Team:
FIRST TEAM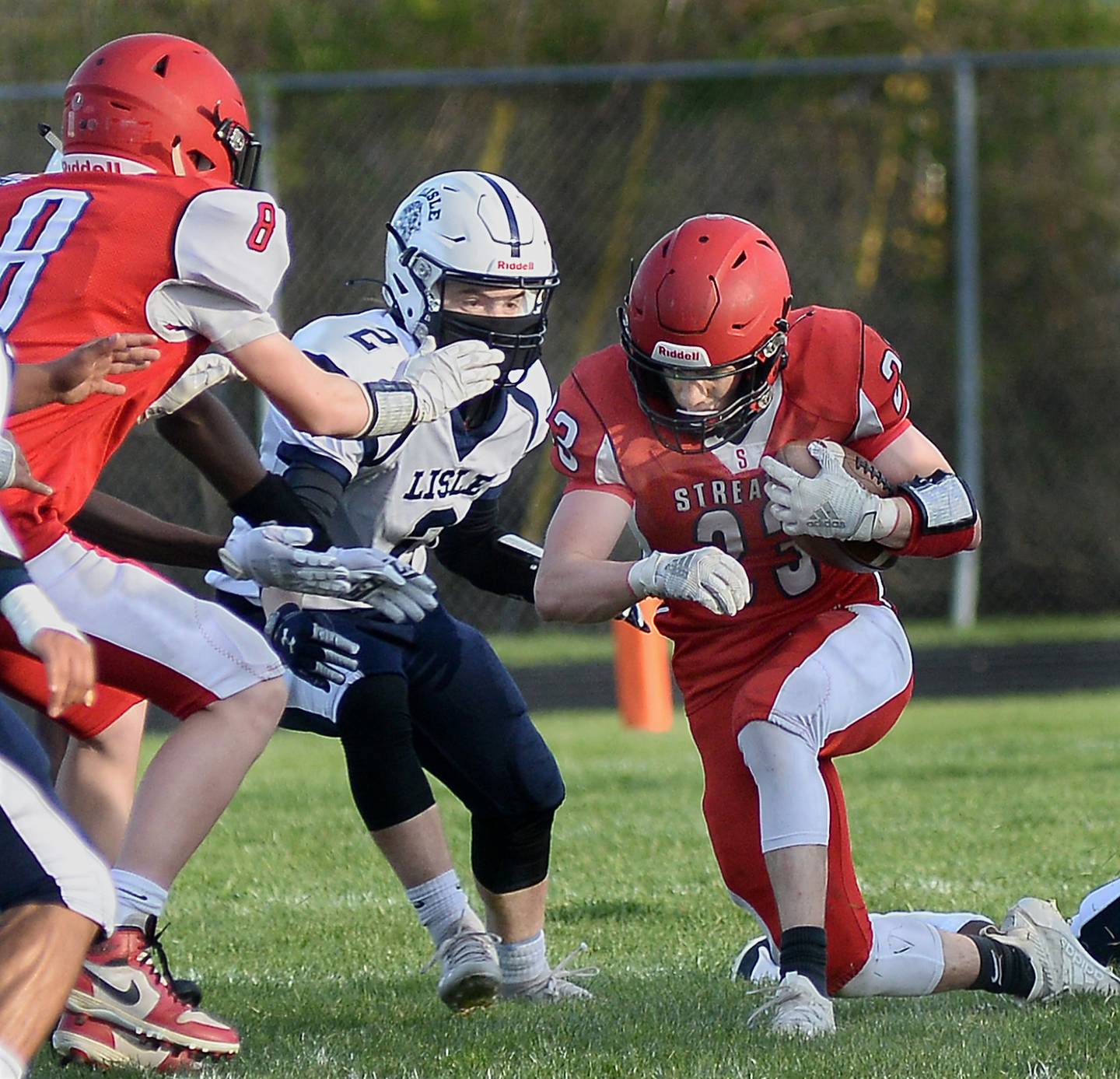 A.J. Benning, Streator, WR/DB, sr.: The Bulldogs' jack-of-all-trades was a playmaker on offense, defense and special teams. His biggest impact likely came on the defensive side, though, where the senior recorded two interceptions and four solo tackles in Streator's season, of which he missed a chunk.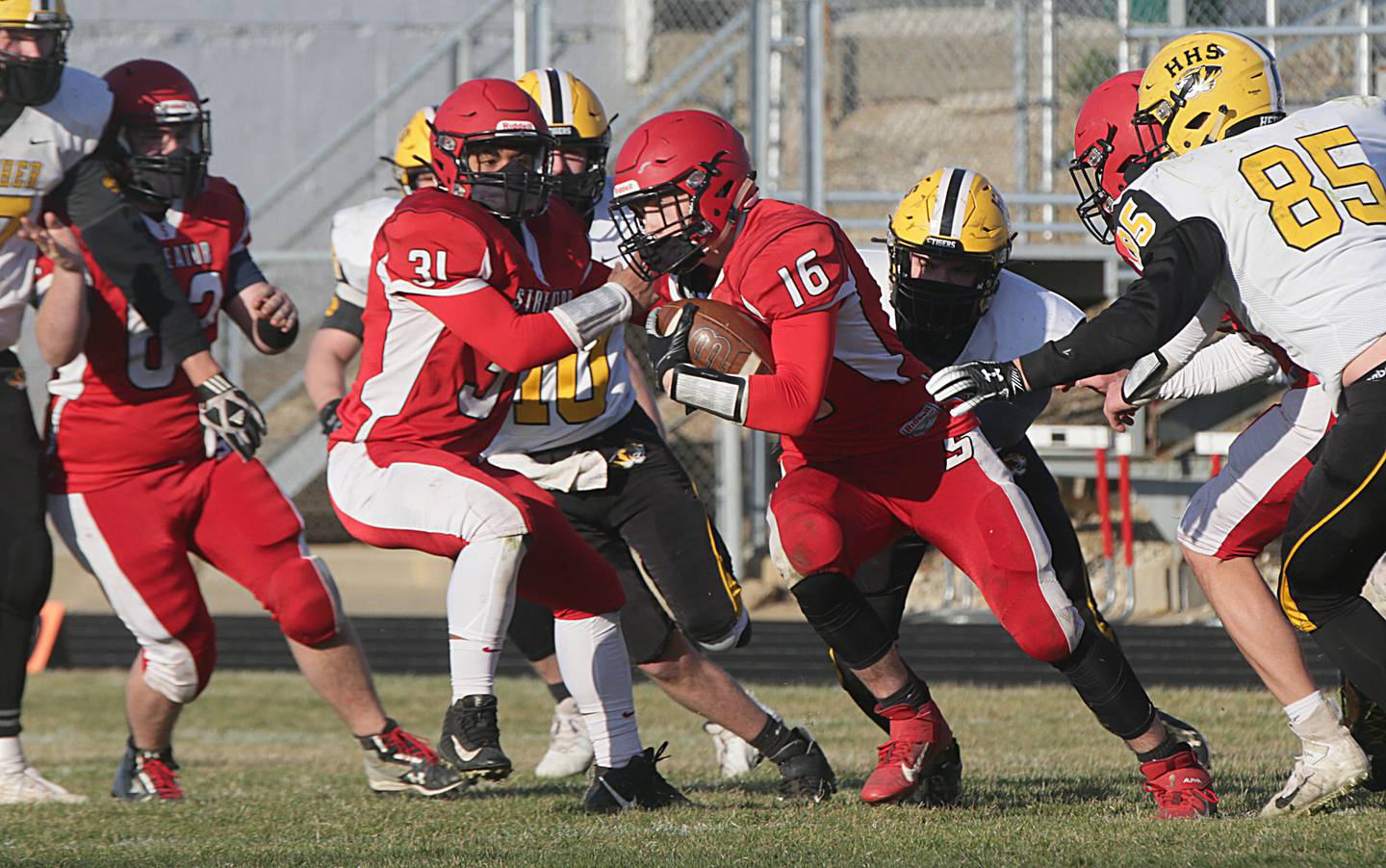 Christian Benning, Streator, WR/QB/LB, fr.: Freshmen often stick out when they're thrust into varsity duty, but not in the positive way Christian Benning did. No. 16 more than belonged with 31 tackles (10 solo), a sack and an interception on defense, and on offense 113 rushing yards, 21 receiving yards and 18 passing yards.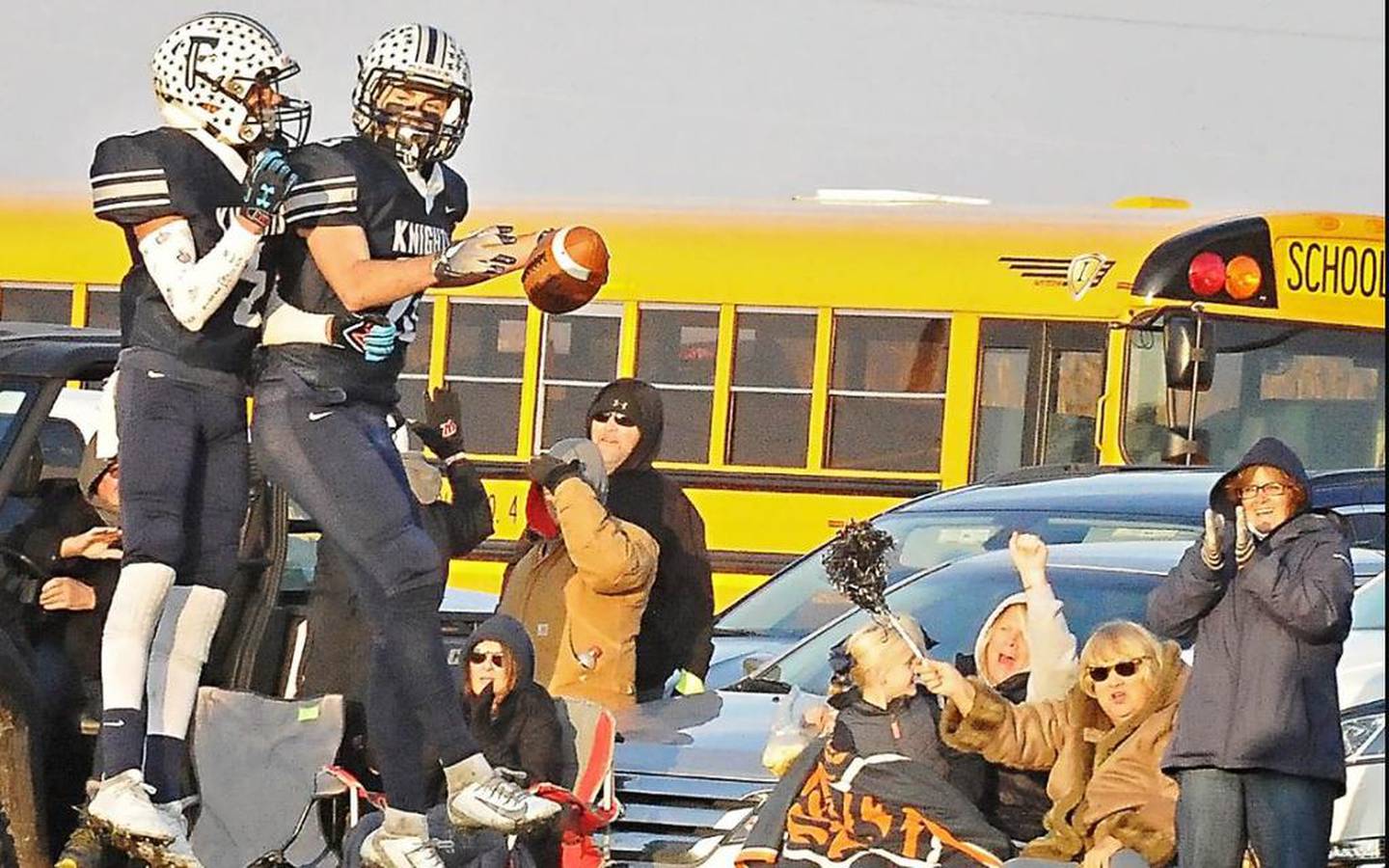 Jaxon Cusac-McKay, Fieldcrest, WR/RB/DB, sr.: The numbers were a little quieter this year for The Times Spring 2021 Football Player of the Year, but the play on the field was not. Cusac-McKay ran for 278 yards and two TDs, caught 24 passes for 256 yarda and two more scores, recorded an interception and ran back a 90-yard kickoff return.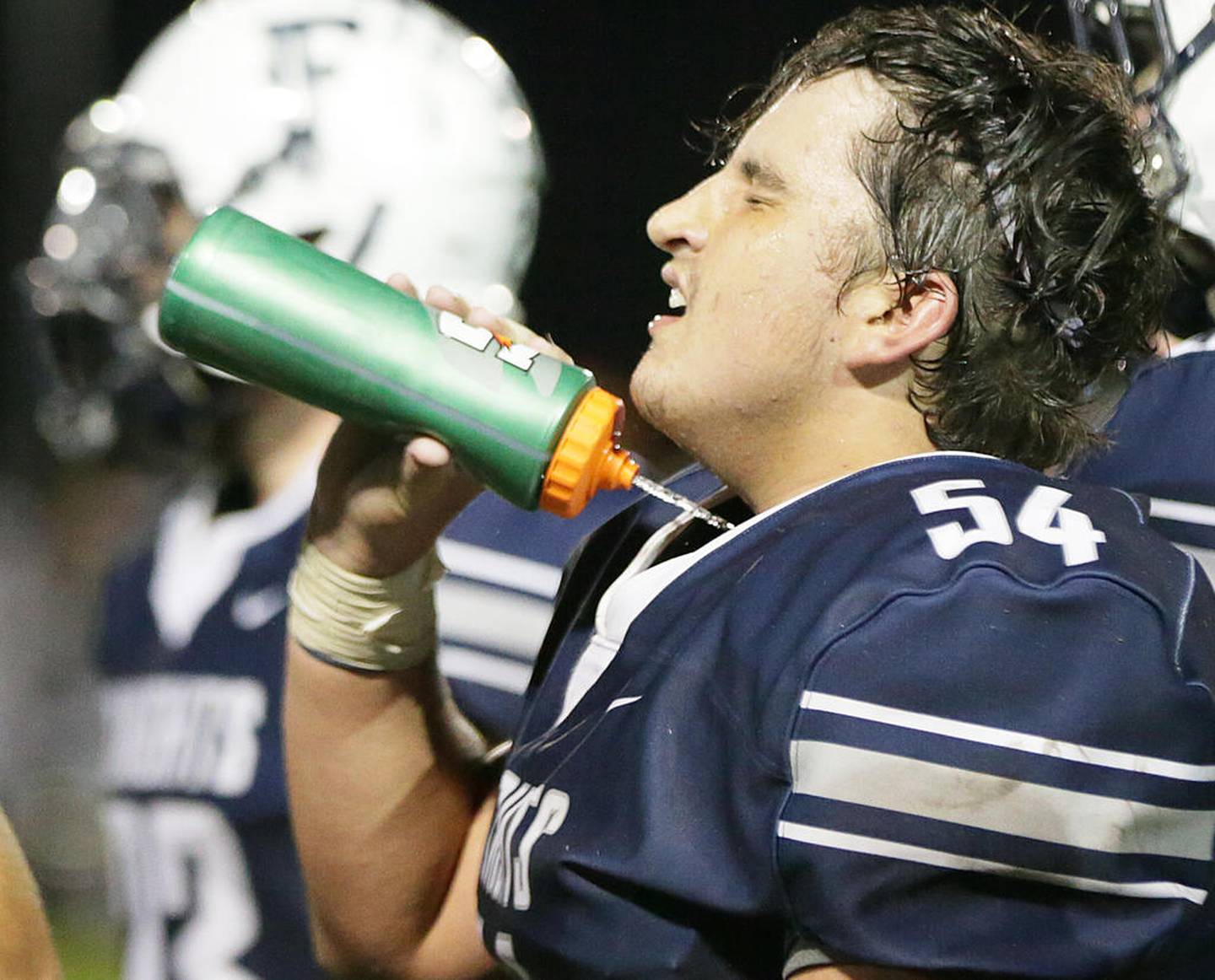 Jordan Hochecker, Fieldcrest, OL/DL, sr.: The leader on the powerful lines of the undefeated, state-ranked Knights, Hochecker was a team captain and earned First Team All-Heart of Illinois Conference honors.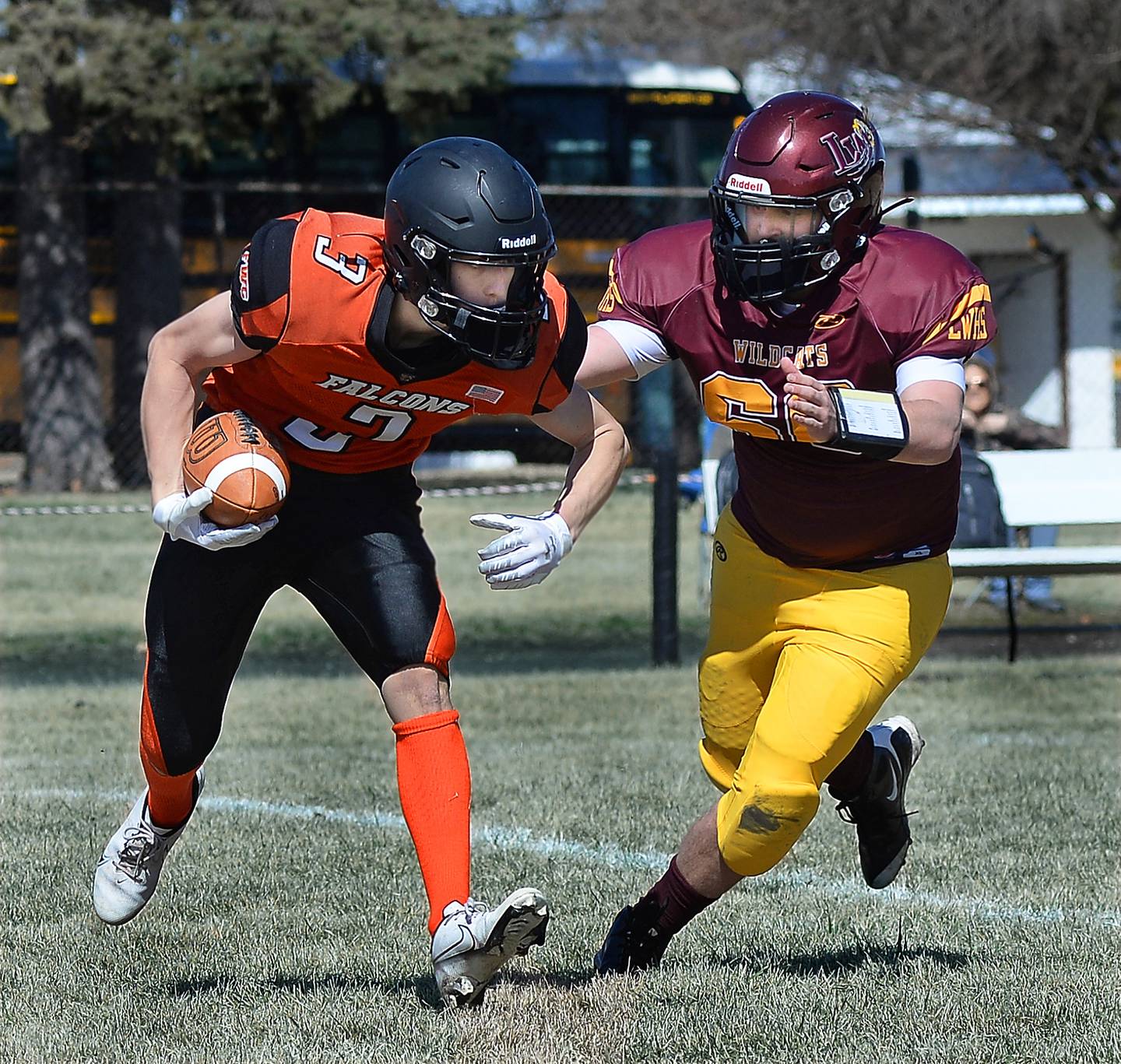 Sam Jones, FCW, WR/DB, jr.: There were a number of playmakers on this year's Flanagan-Cornell/Woodland 8-man team, but Jones stood out, earning Illinois 8-Man Football Association North All-Conference First Team accolades.
Cory Land, Fieldcrest, QB/DB, sr.: The definition of a playmaker, Land stepped into the starting quarterback role and ran with it – often literally – racking up 672 yards and eight touchdowns on 51-of-79 passing and also rushing for 135 yards and a score. On defense, he notched two INTs.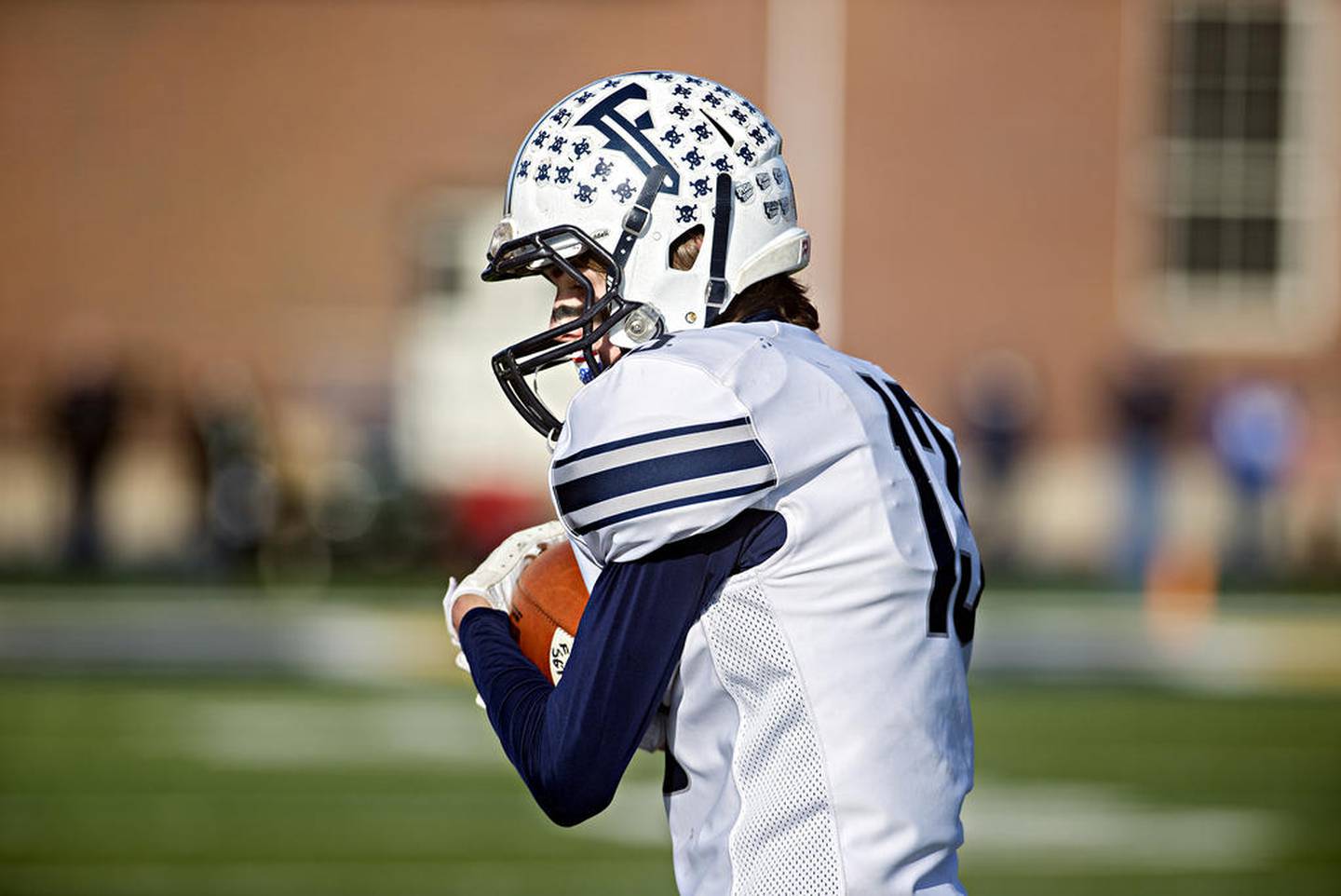 Henry Lorton, Fieldcrest, WR/DB, sr.: Lorton was all over the field making big plays for the undefeated Knights. Lucky No. 13 hauled in 13 passes for 318 yards and six touchdowns in a four-game season, also intercepting a pass and making 23 tackles (eight solo).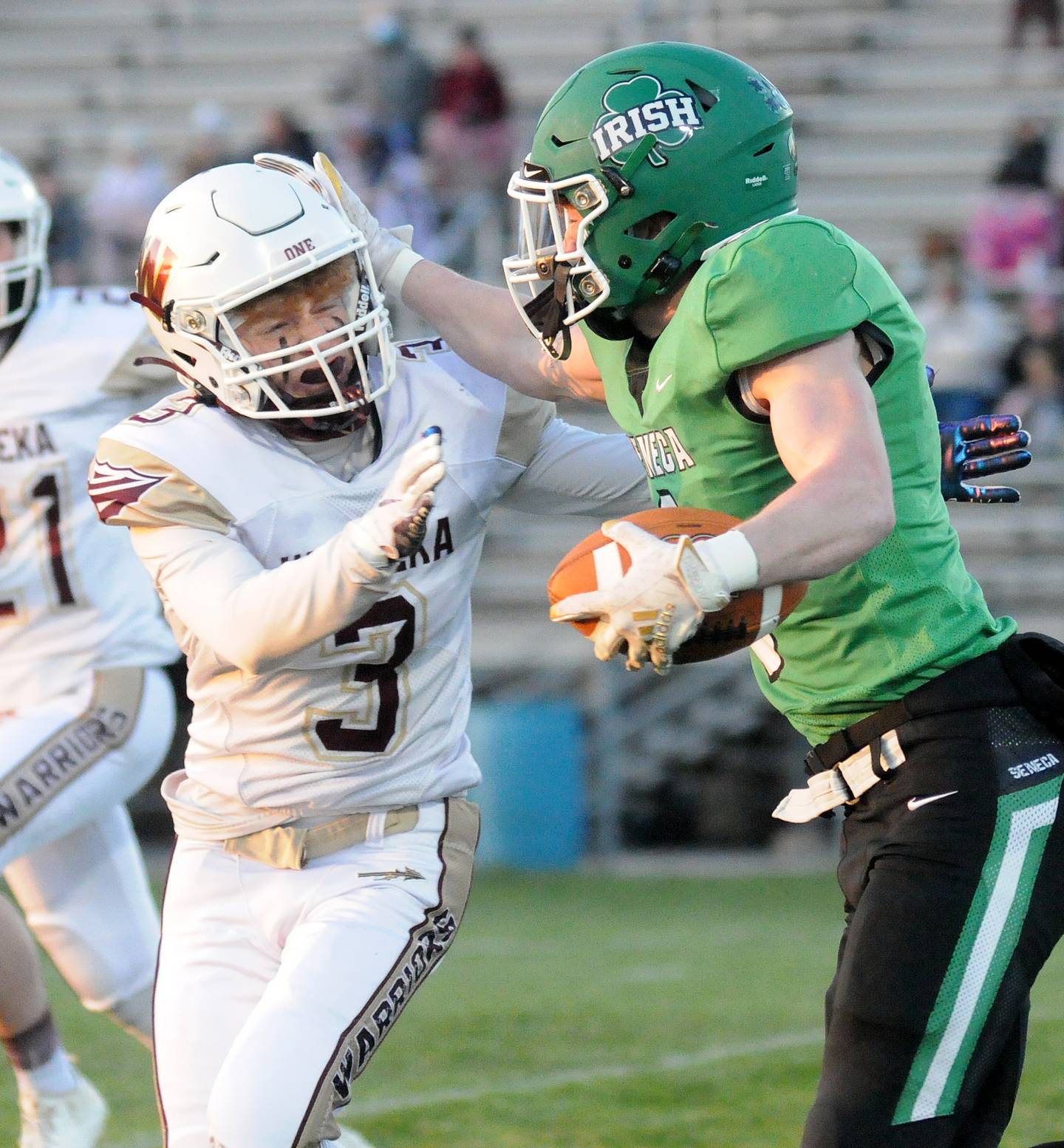 Ryan McCauley, Seneca, RB/LB, sr.: McCauley was a workhorse for the Fighting Irish, doing everything on his way to 517 yards and five touchdowns rushing, two receptions for another score, a bucketload of two-point conversion runs and First Team All-Sangamon Valley Conference honors.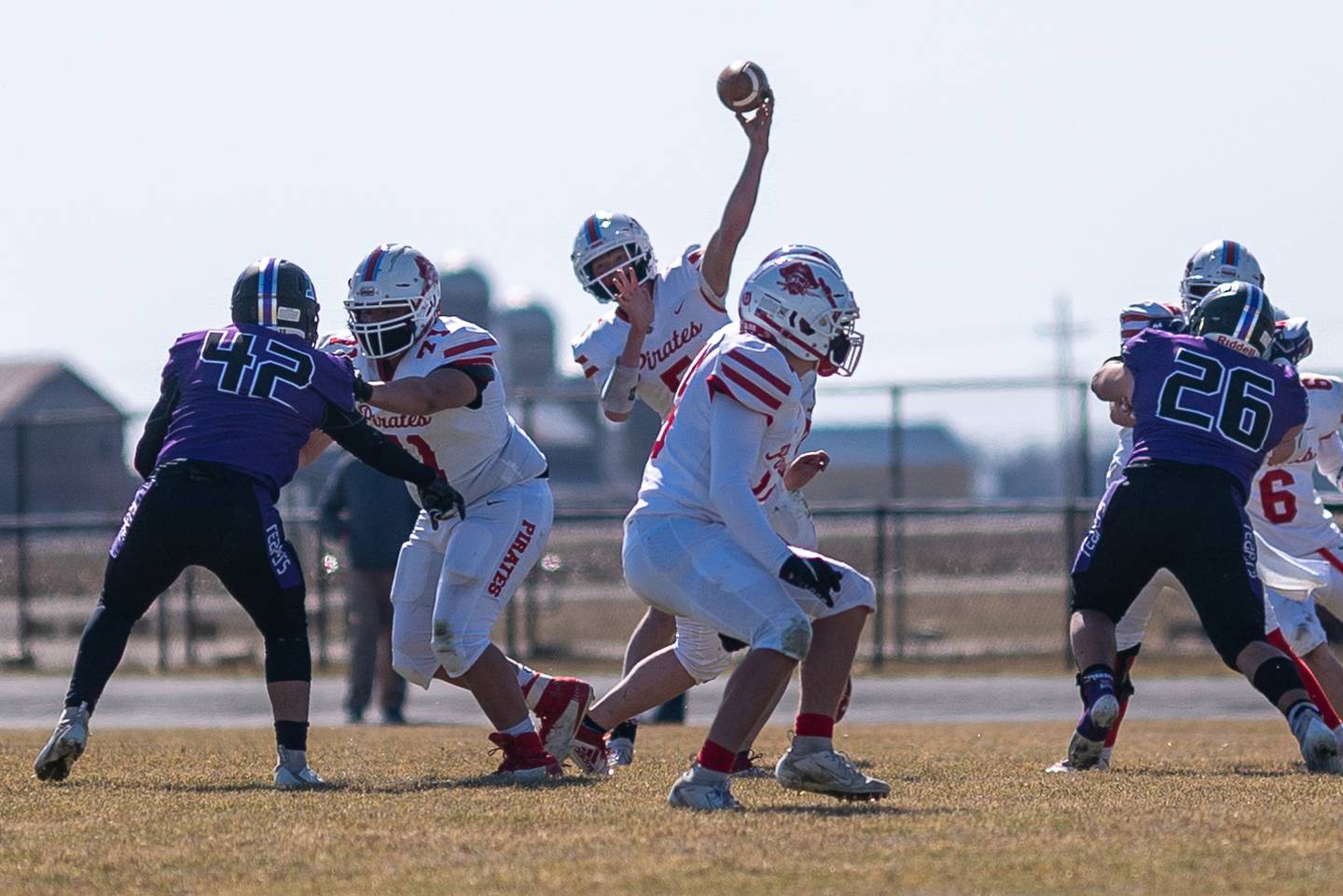 Braiden Miller, Ottawa, QB/DB, jr.: Pressed into the starting role, Ottawa's strong-armed quarterback got stronger as the season went on, setting the school's single-game record for passing yards (258 vs. Kaneland) and finishing 72-of-140 for 900 yards and five touchdowns.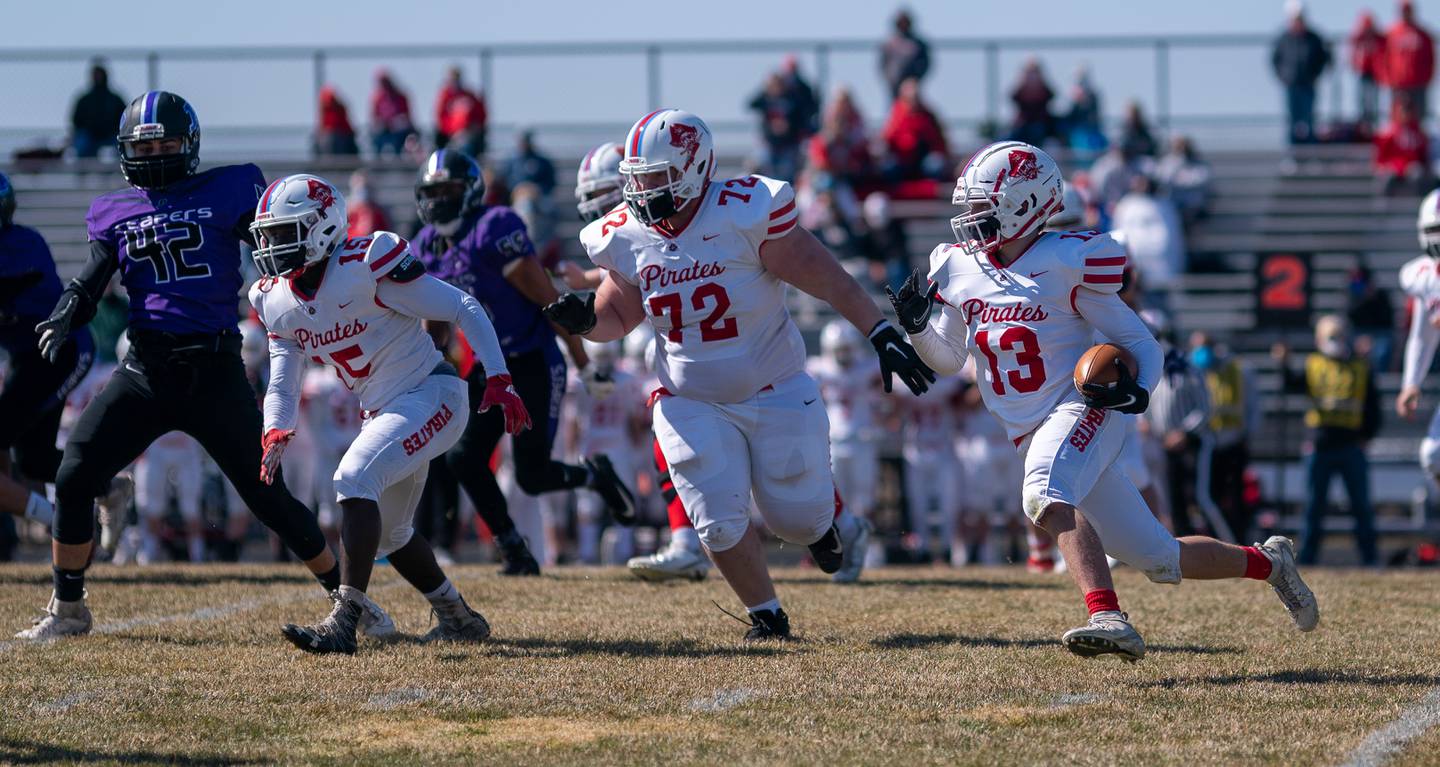 Ryder Miller, Ottawa, RB/LB, fr.: Like Christian Benning at Streator, it's rare to see a ninth-grader play varsity much less excel at a school Ottawa's size. Ryder Miller did both, leading the Pirates in tackles with 49 (17 solo) and quarterback sacks (4.5). He also caught five passes for 57 yards.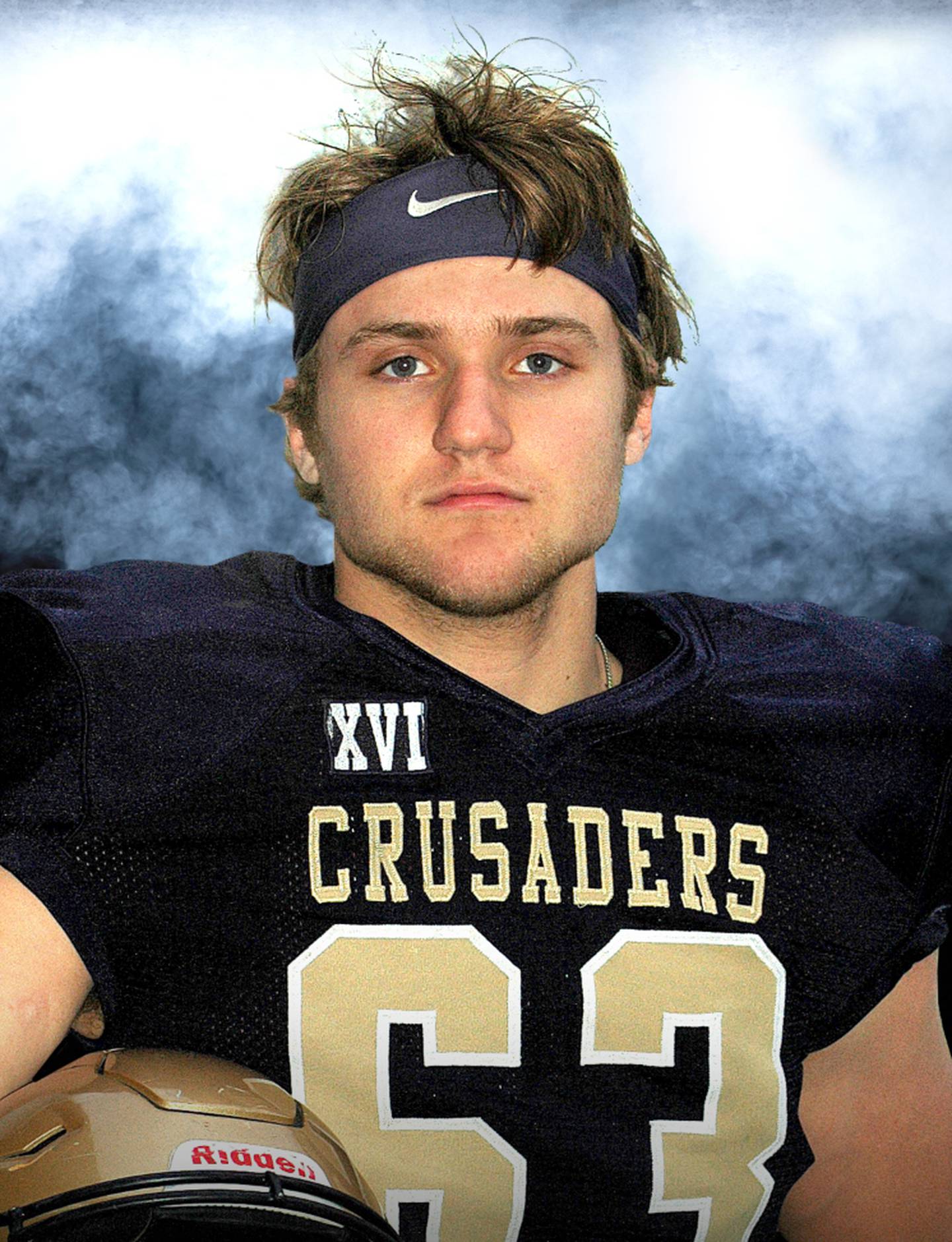 Jake Mitchell, Marquette, OL/DL, sr.: When a veteran wing-T coach such as Tom Jobst says, "I place him in the high upper echelon of my guards over the years," as he did about Mitchell, that's saying something. Mitchell was a force for the Crusaders.
Victor Mullen, Marquette, TE/DE, sr.: The Division I-bound big tight end was a two-way impact player, leading the run-first Cru in receptions (10 for 191 yards and two touchdowns) as well as in his capacity as a physical blocker while also dominating from his defensive end spot.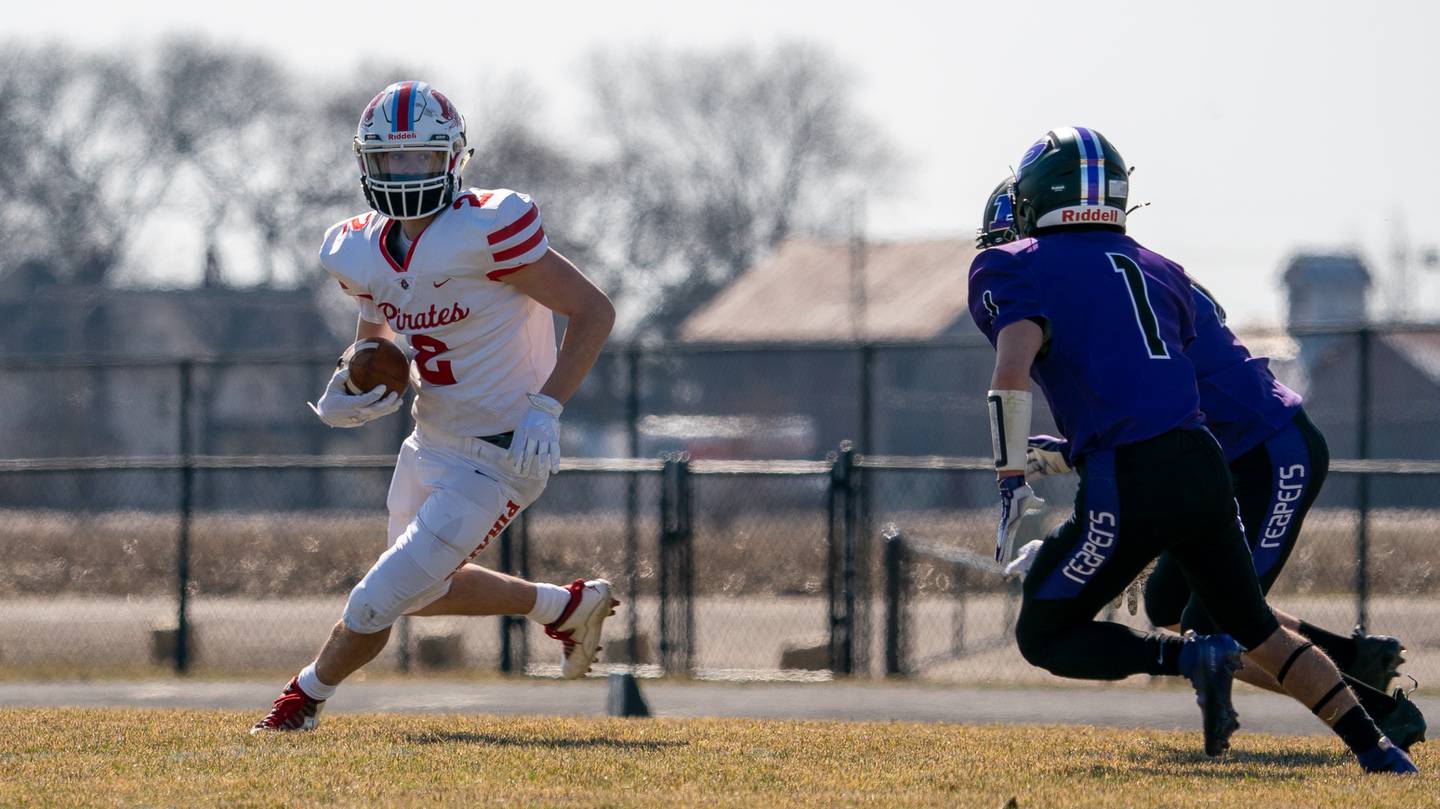 Briar Naggs, Ottawa, WR/DB, sr.: A big part of the new Pirates quarterback's success was his receiving corps, most definitely led by the sure-handed Naggs. The senior hauled in 29 receptions for 472 yards and two touchdowns – many of those catches of the spectacular variety.
Conner Price, Ottawa, WR/DB, so.: Price's development in the defensive backfield was a key to the Pirates' improvements on that side of the ball, regularly chalking up multiple passes defensed week after week and finishing with three interceptions and 15 tackles (six solo).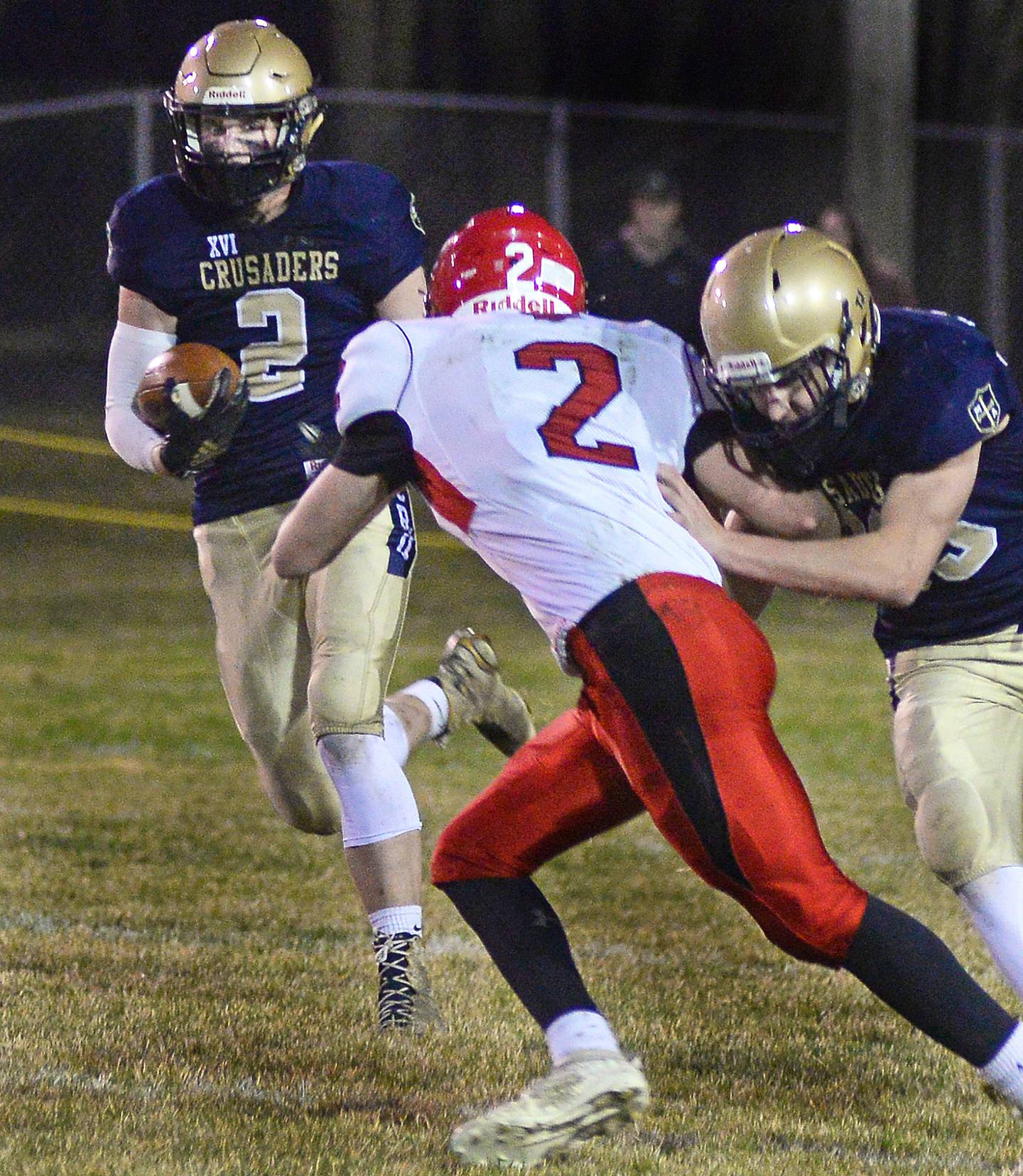 Shane Reynolds, Marquette, RB/LB, sr.: The centerpiece of the Crusaders offense as both a halfback and fullback, Reynolds racked up 512 yards and four TDs rushing and added 98 yards receiving despite playing the second half of the season with a shoulder injury which limited him to mainly the offensive side of things.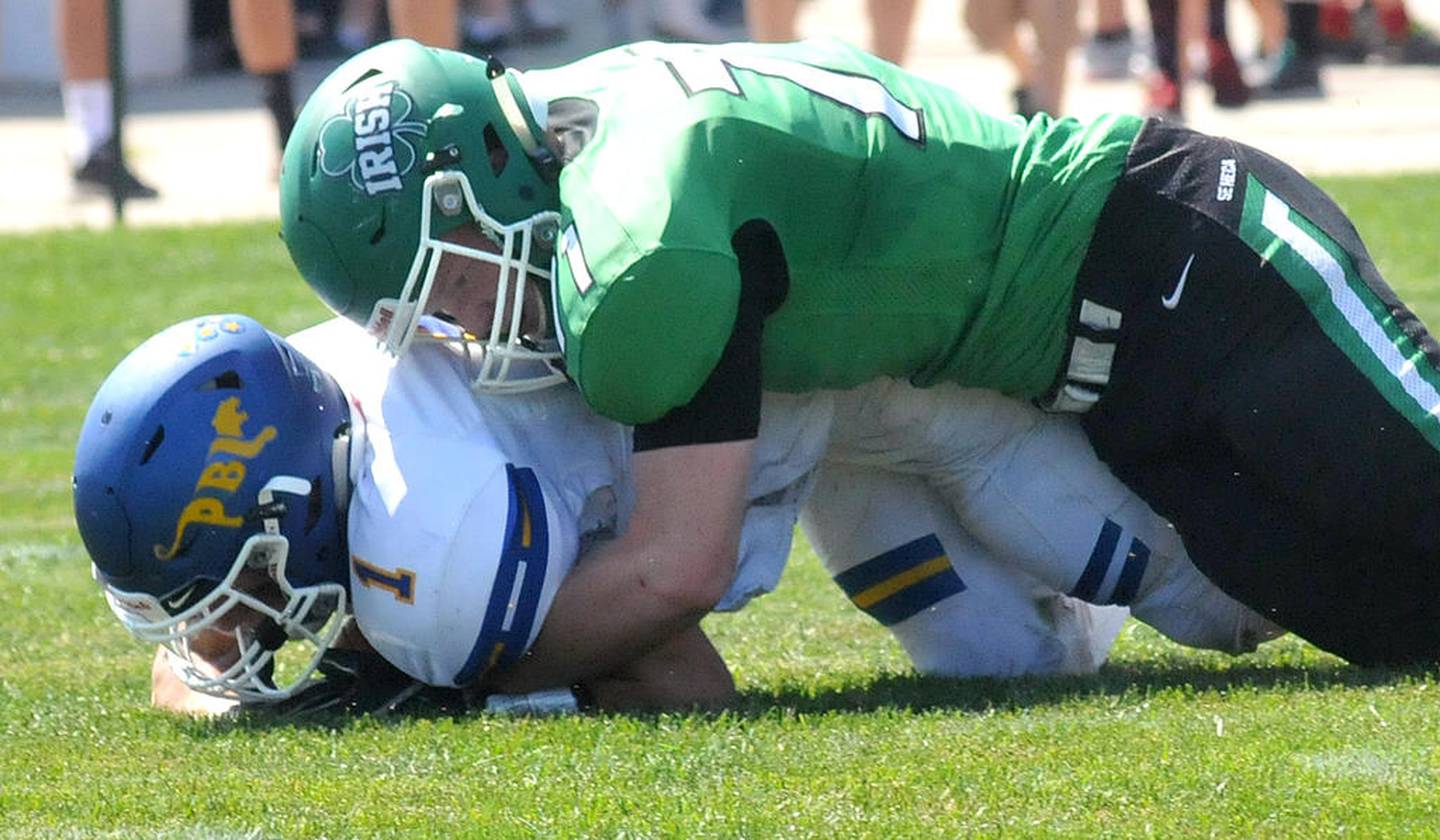 Gavin Robertson, Seneca, OL/DL, sr.: Whichever side they were on, opposing linemen had to deal with Robertson as best they could this season. The Irish senior anchor earned Second Team offensive line and First Team defensive line Sangamon Valley All-Conference accolades.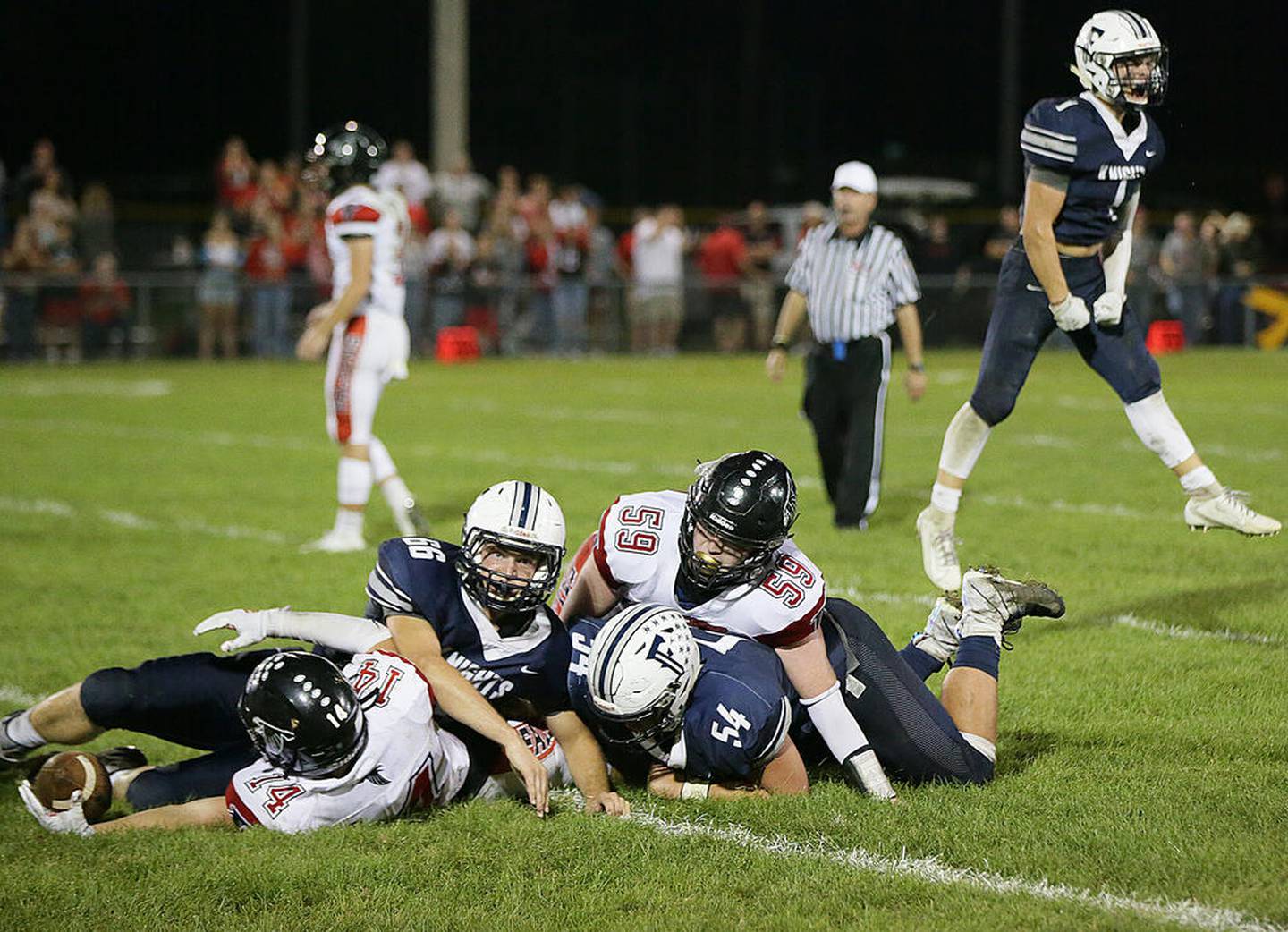 Travis Sunken, Fieldcrest, OL/LB, sr.: A First Team All-HOIC linebacker and Second Team offensive lineman, Sunken put up another impressive season. He recorded 14 tackles (10 solo) over Fieldcrest's four victories in as many games.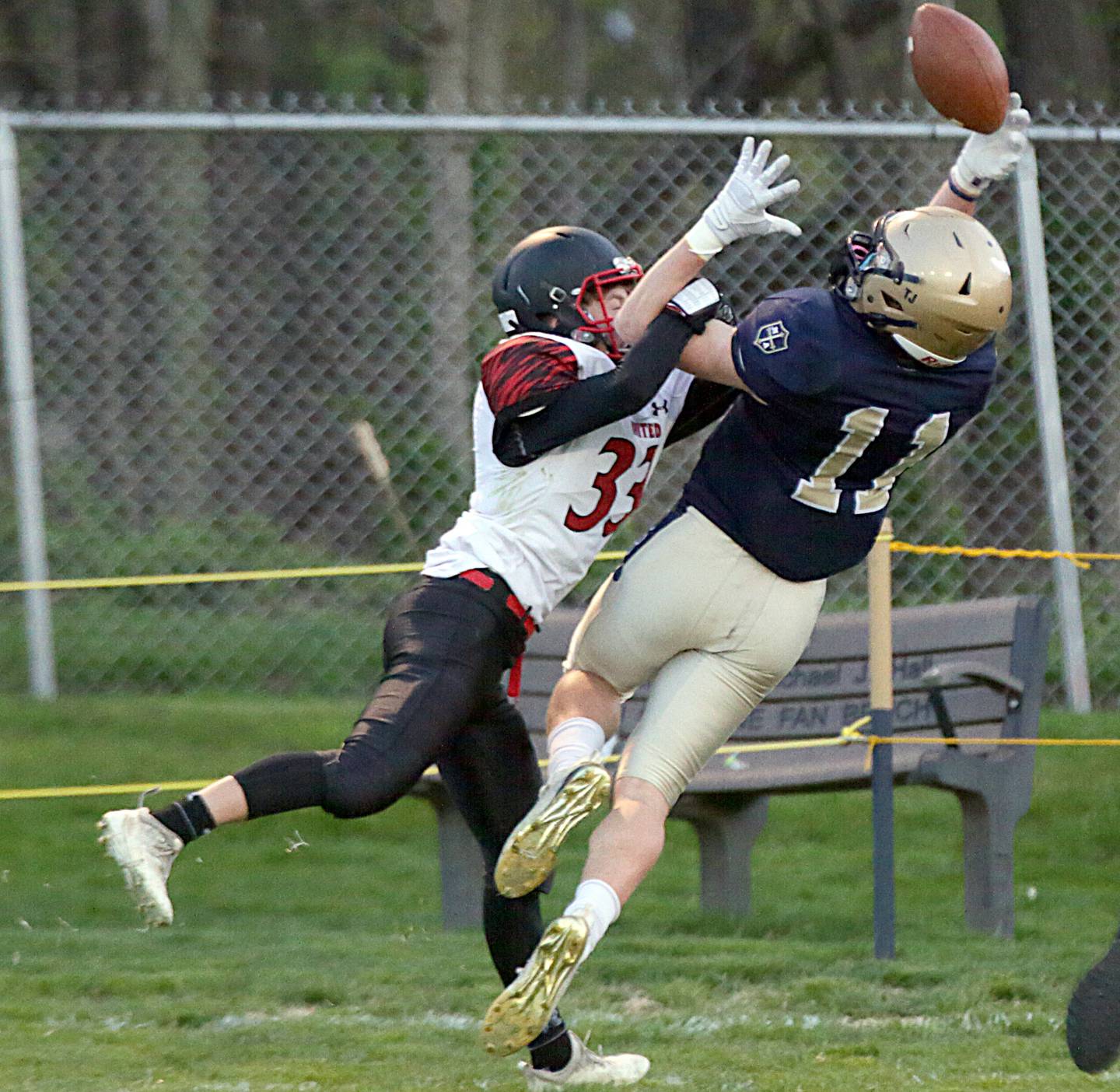 Jake Thomas, Marquette, WR/DB, sr.: A plus blocker and receiver (four receptions for 121 yards and two scores), Thomas' biggest impact came on the defensive side where he brought in five of the Crusaders' 10 interceptions on the campaign and also recovered a fumble.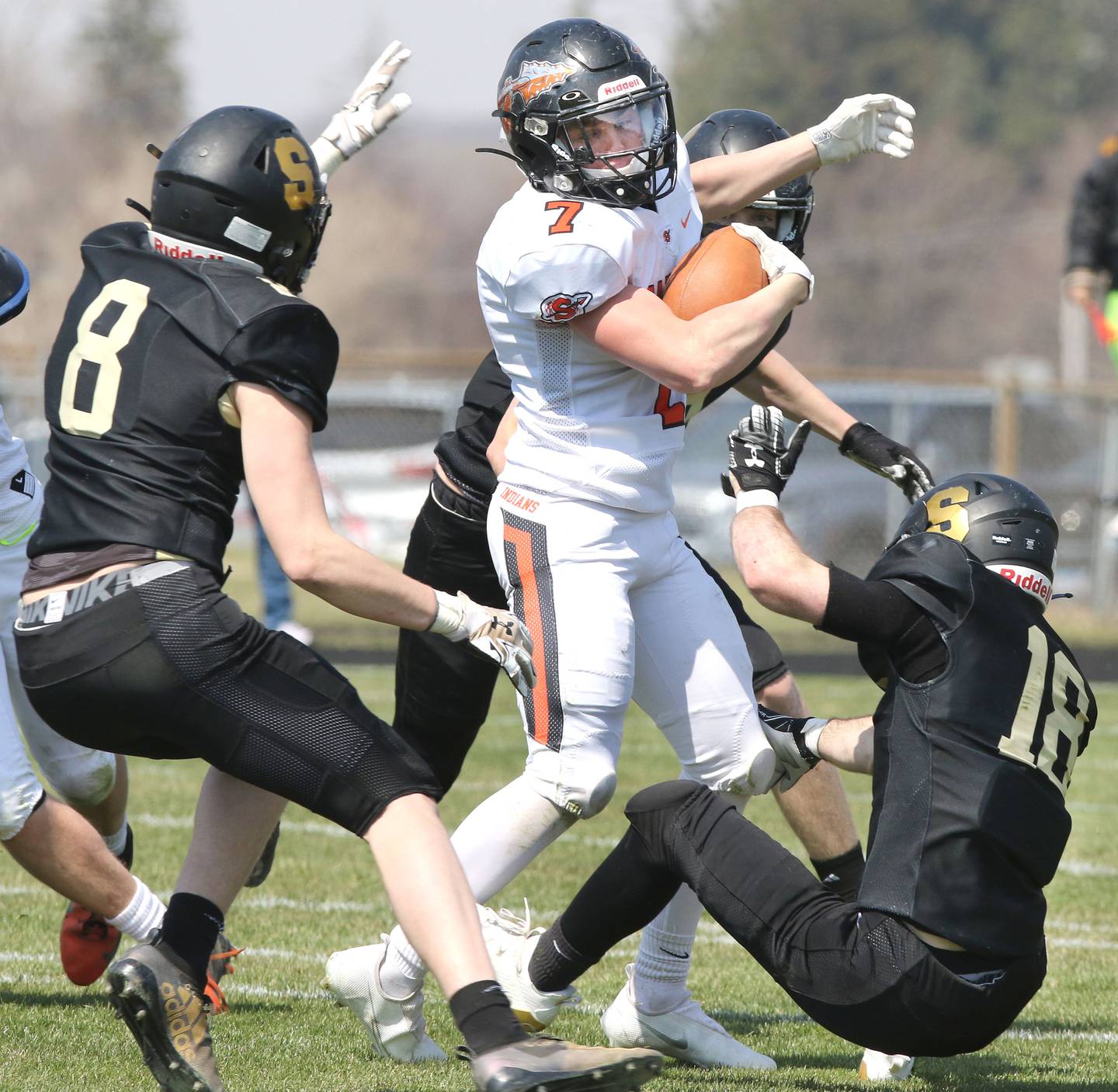 Seven Tornga, Sandwich, RB/LB, so.: The Indians run the ball with multiple backs, but even so the 10th-grade Tornga emerged as the leader of that running back pack, earning an I-8 Conference First Team spot after rushing for 249 yards and four TDs. He also recorded 28 tackles.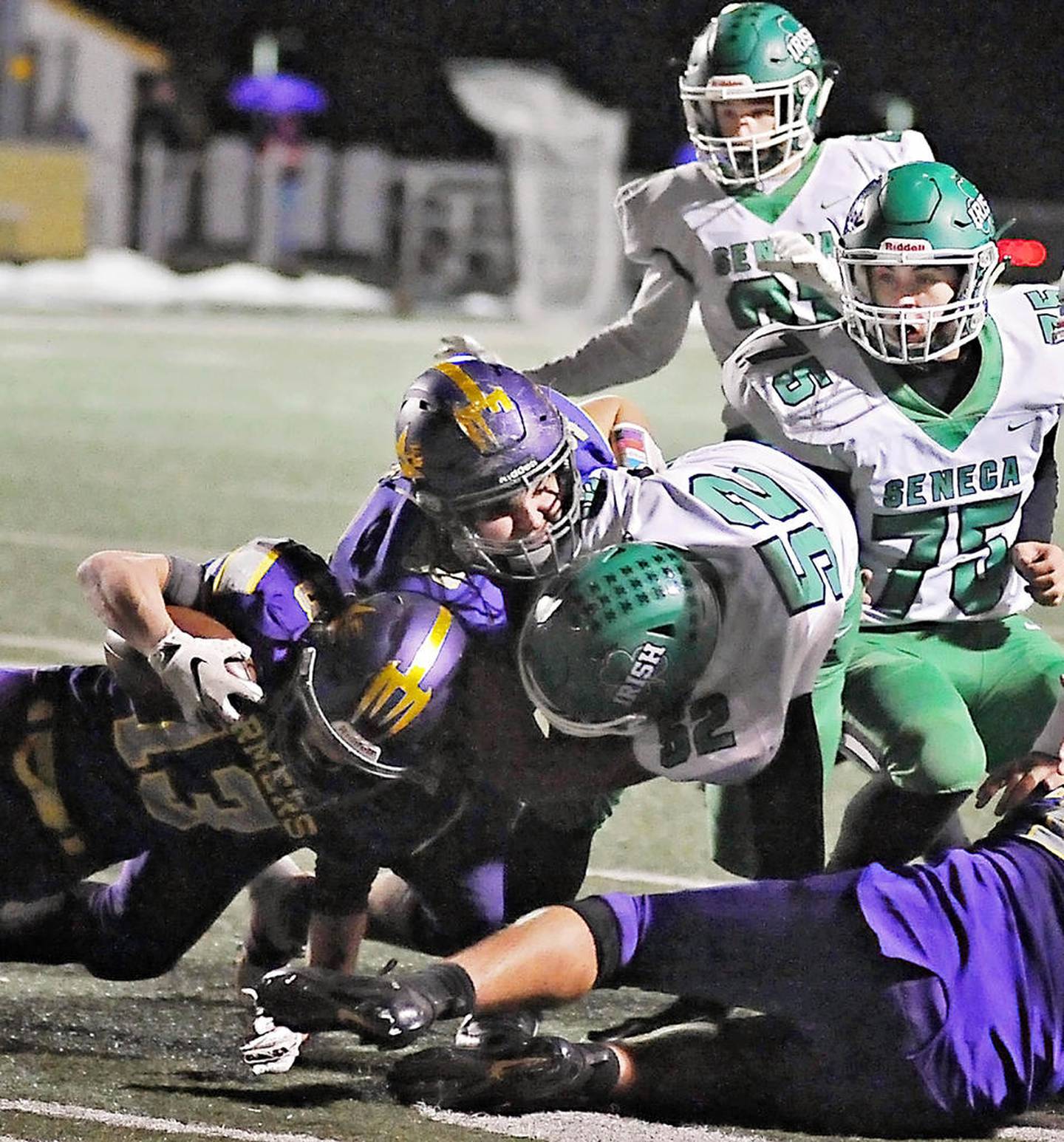 Maveric Varland, Seneca, OL/DL, sr.: Varland alongside the aforementioned Robertson made for a potent one-two punch on the Fighting Irish lines. Like Robertson, Varland was a Sangamon Valley All-Conference Second Team pick on the O-line.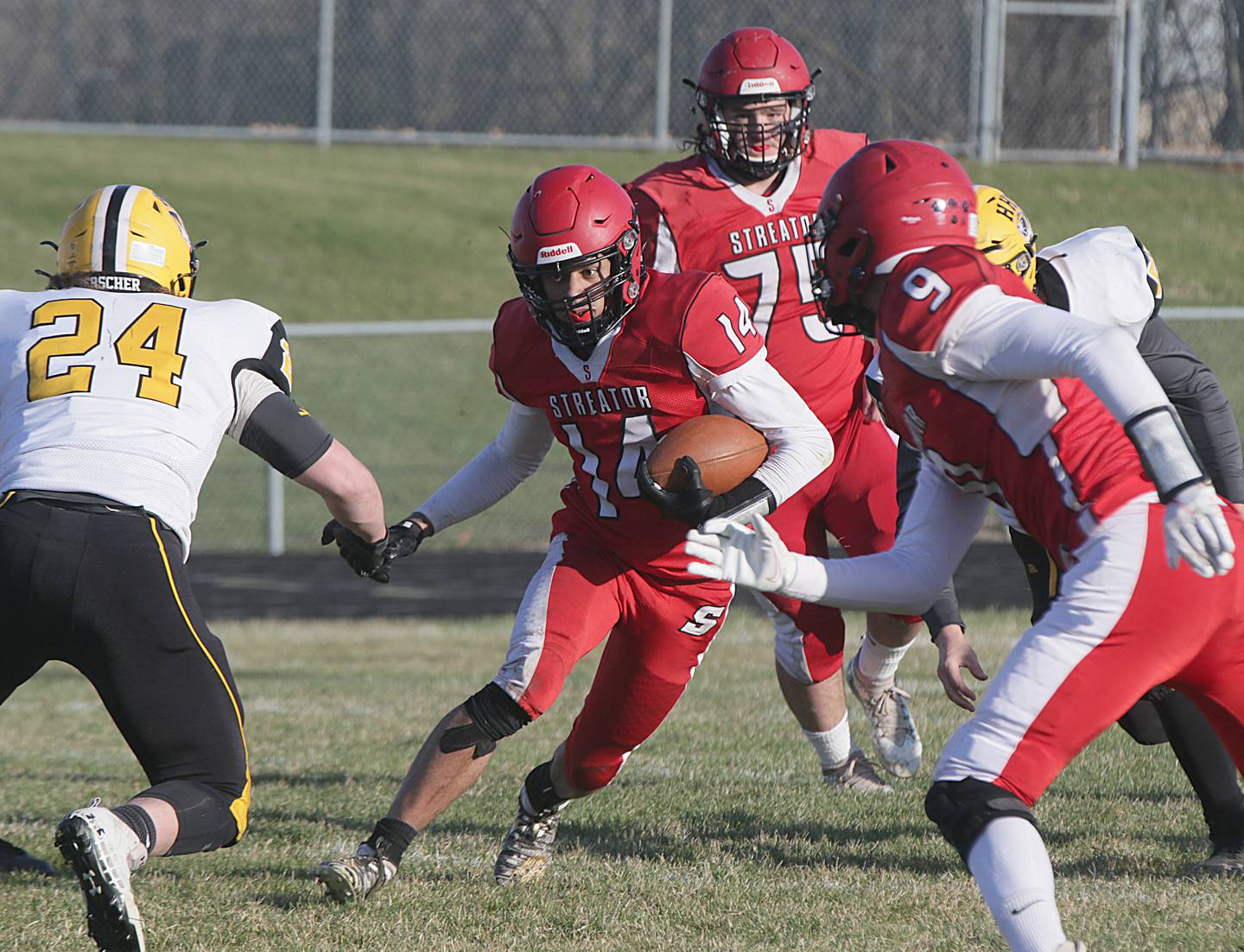 Aiden Webb, Streator, WR/LB, sr.: A disruptive force on the defensive side, Webb led the Bulldogs in tackles with 32 (14 solo) over Streator's four-game season. He was also a contributor on offense in both the running and passing game.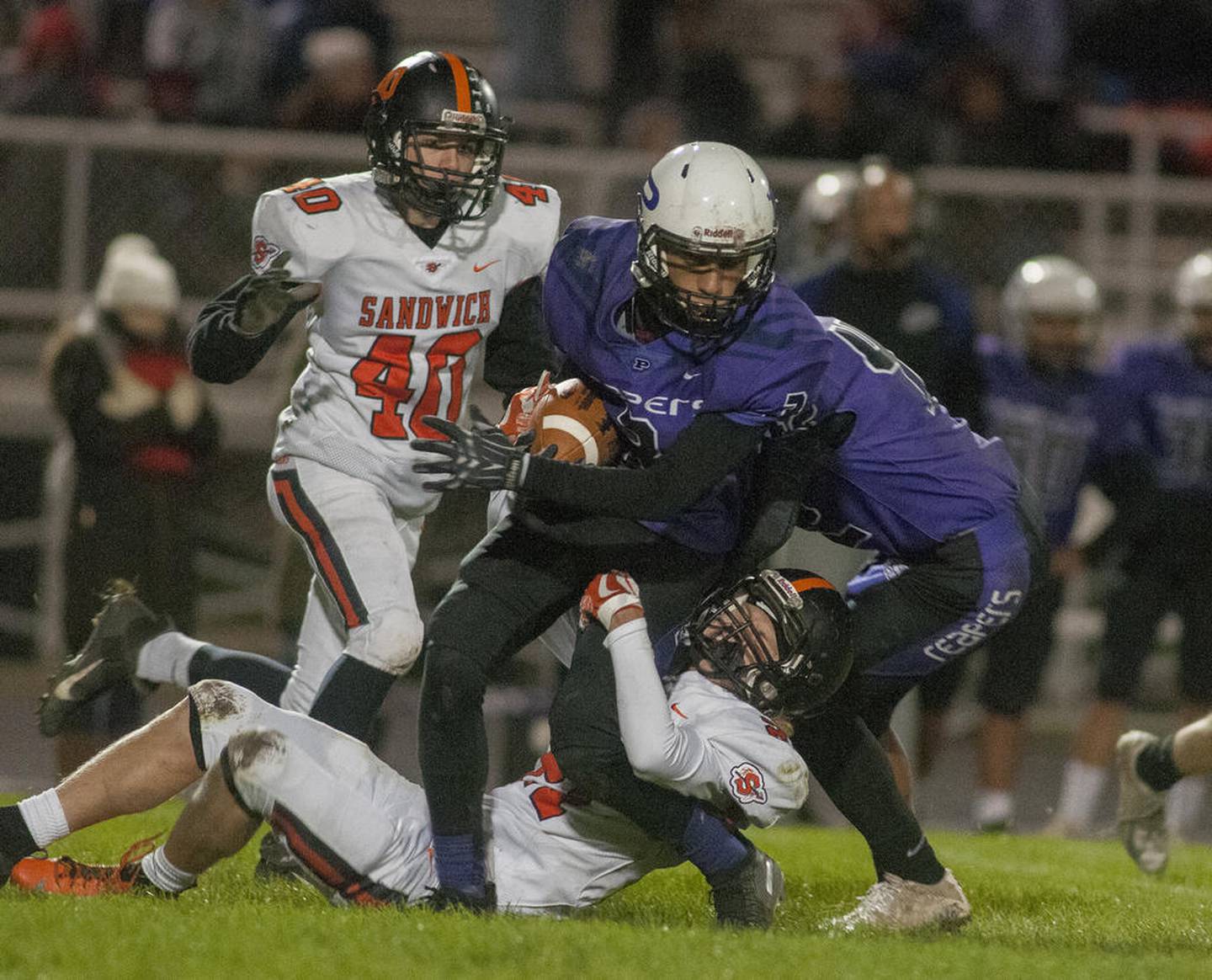 Evan Wilson, Sandwich, RB/LB, sr.: A blocking back for the Indians who also carried the ball for 100 yards and a touchdown of his own, Wilson also was a standout linebacker with 21 tackles on his way to I-8 First Team accolades.
--
SECOND TEAM
James Coleman, Sandwich, RB/DB, sr.
Jaxson Decker, Ottawa, OL/DL, jr.
Beau Ewers, Marquette, OL/DL, jr.
Brady Ewers, Marquette, OL/DL, jr.
Nathaniel Finch, Seneca, TE/DE, sr.
Alex Graham, Marquette, QB/DB, so.
Chase Hauch, Seneca, RB/TE/DE, sr.
Austin Jefford, Fieldcrest, RB/LB, sr.
Jacob Joyal, Fieldcrest, RB/LB/K, sr.
Tyler Luckey, Streator, QB/DB, jr.
Walker McClellan, Streator, OL/DL, jr.
Pat McGrath, Marquette, OL/LB, sr.
Dillan Quatrano, Ottawa, RB/DB, so.
JD Ruddy, FCW, RB/LB, jr.
Bryant Schomas, Ottawa, RB/DB, sr.
Jacob Serby, Ottawa, WR/DB, sr.
Chris Stasko, FCW, OL/LB, jr.
Cade Stevens, Streator, RB/LB, jr.
Mason Telford, Streator, WR/DB/K, sr.
Drew Theurer, Sandwich, QB/DB, sr.
Alex Ward, Streator, WR/DB, jr.
Will Weber, FCW, RB/LB, jr.