Lockport's follow-up to its Class 8A state championship in 2021 was pretty much a disappointment all around.
It seemed like every time the Porters would get a little momentum in their title defense, an injury to a key player would follow.
The end result was a 5-5 record, finishing the season with three consecutive losses including an opening-round playoff loss to Glenbard West.
"This year we've just got to keep working and staying humble, and just keep getting better every week."

—  Christos Alexandros, Lockport lineman
"I think you've just got to stay humble, and you've got to keep keep working. Last year, I think some people were like, 'We won state last year, we're gonna be good this year,' " Lockport offensive lineman Christos Alexandros said. "And then that went along with injuries that really didn't help.
"So this year we've just got to keep working and staying humble, and just keep getting better every week."
Alexandros is the lone remaining starter from the Lockport state championship team, as he lined up at right guard for the Porters during their 24-6 win over Maine South in the title game. And while he recognizes there's an expectation of leadership from that position, his focus isn't on what has happened before. Instead, all of his energies are put onto what could be.
"It's pretty awesome that I'm one of the guys that has experienced that," Alexandros said. "I try not to let that get in my head, though. I'm trying to put work in on now so we can win state this year."
In order to be the kind of team that makes a serious run at those goals, it will be a bit of a puzzle-solving operation for veteran coach George Czart.
"We've got good football players," Czart said. "Our job is to get them on the field and put them in the right positions. Having players is not our problem. For us, we've got to build them into a cohesive unit that can execute and move the football."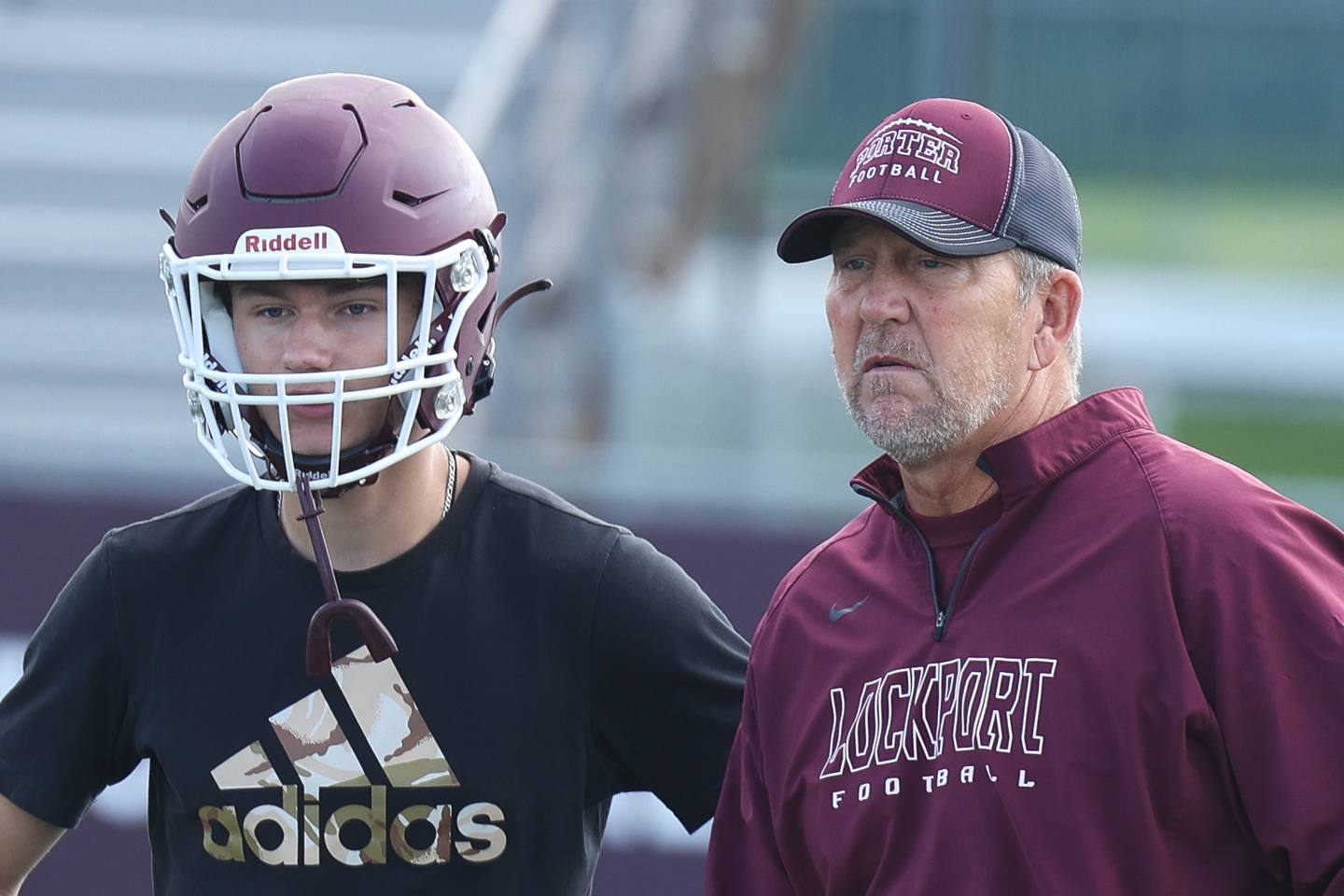 Lockport has an additional asset in that department as well. The Porters added, or reunited with if you will, Bret Kooi to the coaching staff. He will run the Lockport offense.
Kooi retired from teaching and coaching at Lemont after a successful nine-year stint leading that program but quickly moved over to help a Lockport program that he ran from 1994 to 2010, winning 8A state titles in 2002 and 2003. Czart formerly was Kooi's assistant for many years at Lockport.
"We've worked together, so we know that relationship. He doesn't have to worry about me meddling in his business," Czart said. "I've given him plenty of freedom, because I trust him. That's what it is. It's got nothing to do with anything else. I trust that he's going to do good for our kids. He's got experience, proven experience and familiarity with Lockport.
"This was kind of a no-brainer."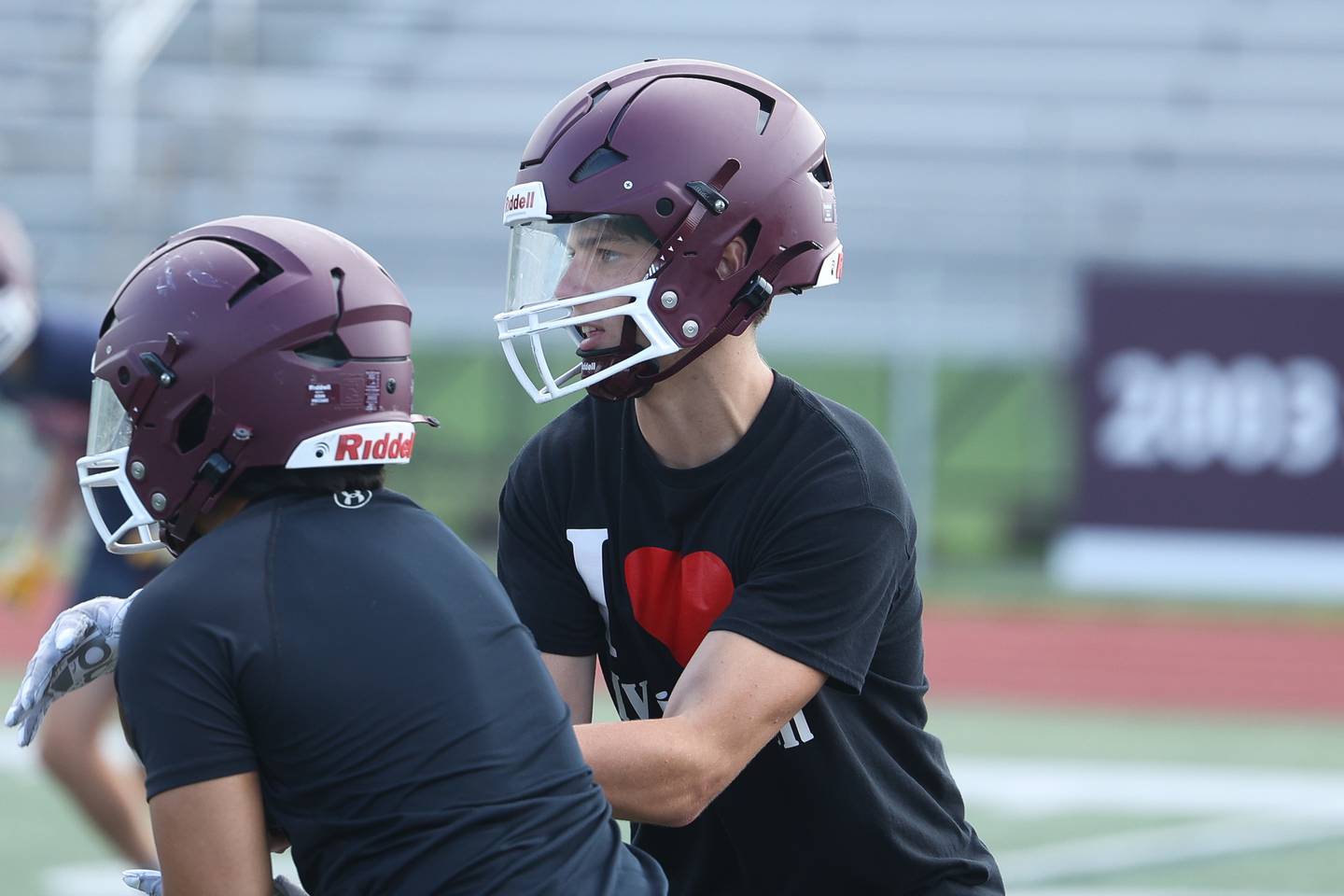 One of three players vying for the quarterback position, senior Drew Gallagher, likes the look of the Porters' new offense.
"It's a lot more diverse," Gallagher said. "We have stuff that would counter defenses much better than last year. Last year, we kind of had our stuff, and we ran it, but now we're going to see what defenses are doing against us and have a way to see what they do and counter it."
As much as Lockport is looking forward to seeing what the offensive does, the Porters still look to the defense to set the tone for the program in general. During the title run in 2021, Lockport had five shutouts and allowed a little more than seven points per game to opponents. Obviously, a complete return to that dominance might be too much to ask, but getting closer to those barometers would be a step in the right direction.
Linebacker Jameson Clark thinks the Porters have what it takes to tighten things up and make some noise.
"We had the state championship run a couple years ago, and then last year was a bit of a down year, and we had some injuries," Clark said. "So I think this is going to be a year for people to see, was that one year a fluke? Or are we for real? I think we're for real.
"I know we're for real, and we're going to show that this year."