Tyran Bailey, he counts his blessings.
Bailey, a 5-foot-8, 185-pound senior running back at Aurora University and Oswego East graduate, is blessed to have family that he said has never missed a game. He's blessed to have players he's learned under, and other players he mentors himself. He's blessed for the opportunity to compete at a high level.
Bailey has indeed made the most of those blessings.
On Oct. 16, with a 19-yard run midway through the third quarter of a game against Eureka, Bailey became Aurora University's all-time leading rusher.
The run gave Bailey 3,703 yards for his career, passing the mark of 3,691 set by Ron Griffin from 1987-1990. It added to Bailey's record-setting career. As a sophomore he set an AU single-game rushing record with 295 yards in a 41-24 win over Benedictine.
"I'm just blessed, first of all," Bailey said. "A lot of hard work. It shows that my hard work has paid off. A lot of people see when the lights turn on, but they don't see the extra time I put in with teammates, coaching staff, everybody else. To achieve that goal, it was an honor."
At the same time, Bailey said he hasn't had much time to digest it all. He doesn't spend much time dwelling on personal achievements or accolades during the season. His mind is focused squarely on a bigger prize – namely, bringing a national title to AU.
The Spartans, after an 0-2 start, have won five consecutive games following a 25-7 win over St. Norbert on Saturday.
"Winning a national title is the biggest thing," Bailey said. "It was frustrating losing the first two games to top-ranked teams, but we made sure to stay together and pick each other up. We realized that we still have a chance to make the playoffs and win a national title. We kept our eyes on the bigger picture."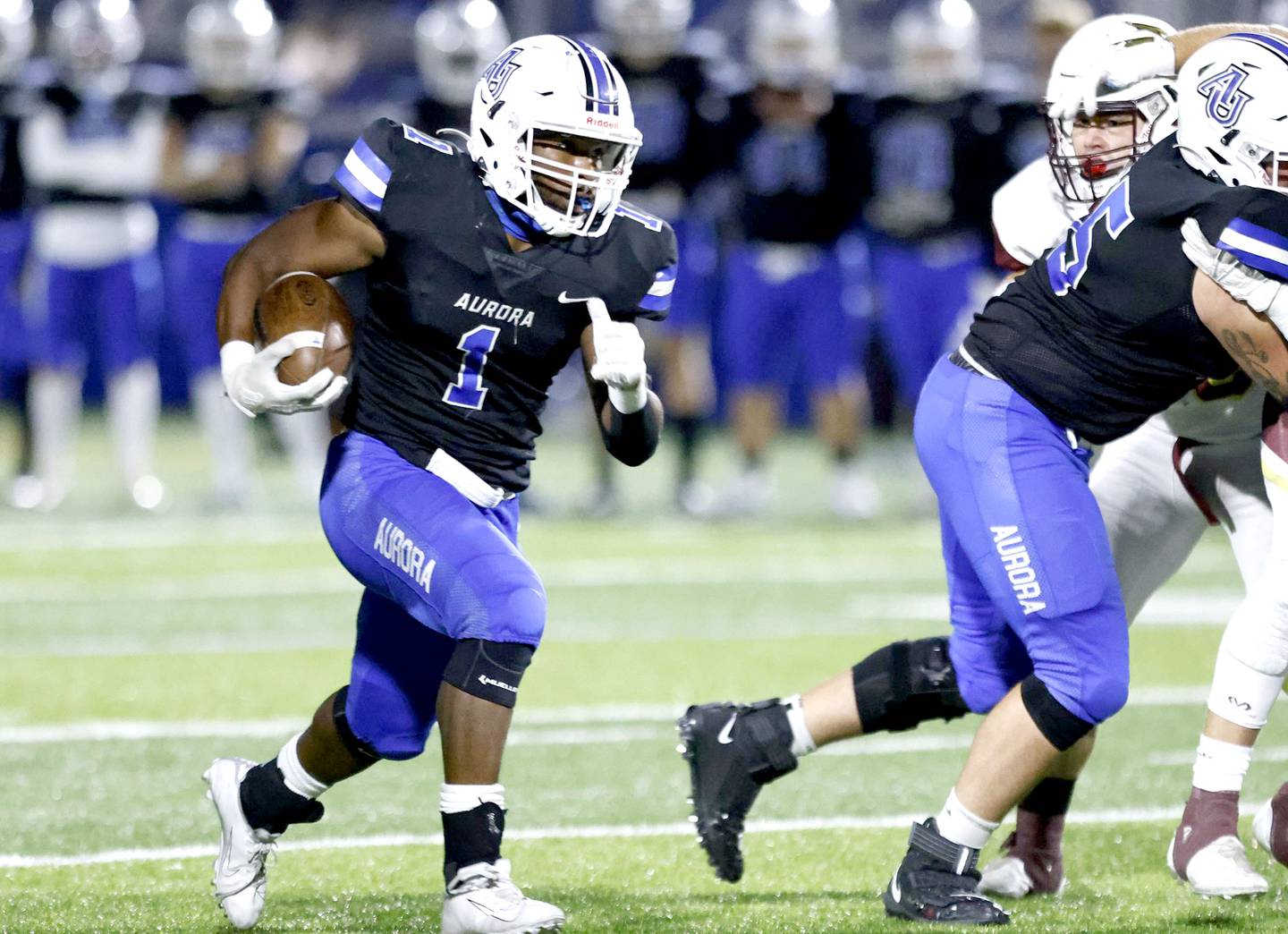 Bailey has rushed for 811 yards and 12 touchdowns over seven games this season for a prolific AU offense that averages 46.3 points per game.
Ask third-year coach Don Beebe, he'll say numbers don't come close to telling the story of what Bailey means to his team.
"As a coach you always look for players that do everything right – their attitude, academically, offseason training and knowing what they are supposed to do on the football field as a star player athletically. Ty fits them all," Beebe said. "Ty Bailey has zero weaknesses. I think he pass blocks as well as he runs, and right now he's top five in the country but not only that he is an extremely high character young man. Every father would love to raise a son like Ty Bailey."
Beebe said he's never seen Bailey in a bad mood, an incredibly rare quality.
While other guys might carry attitudes to practice, or are not great practice players in general with injuries that cause them to sit out, not Bailey.
Beebe said his star never misses a practice, never is in a bad mood, always encouraging young players.
"He is the epitome of how we want our kids to act," Beebe said. "You have younger guys, talented kids, and a lot of times if you are a starter the last thing you want to do is help out a guy underneath you, a second or third stringer that might be coming to take your job. But that's not Ty. He helps everybody else. When he is not getting a rep he is cheering the other kids. That is an incredible testament to his character, rooting on other guys at his position."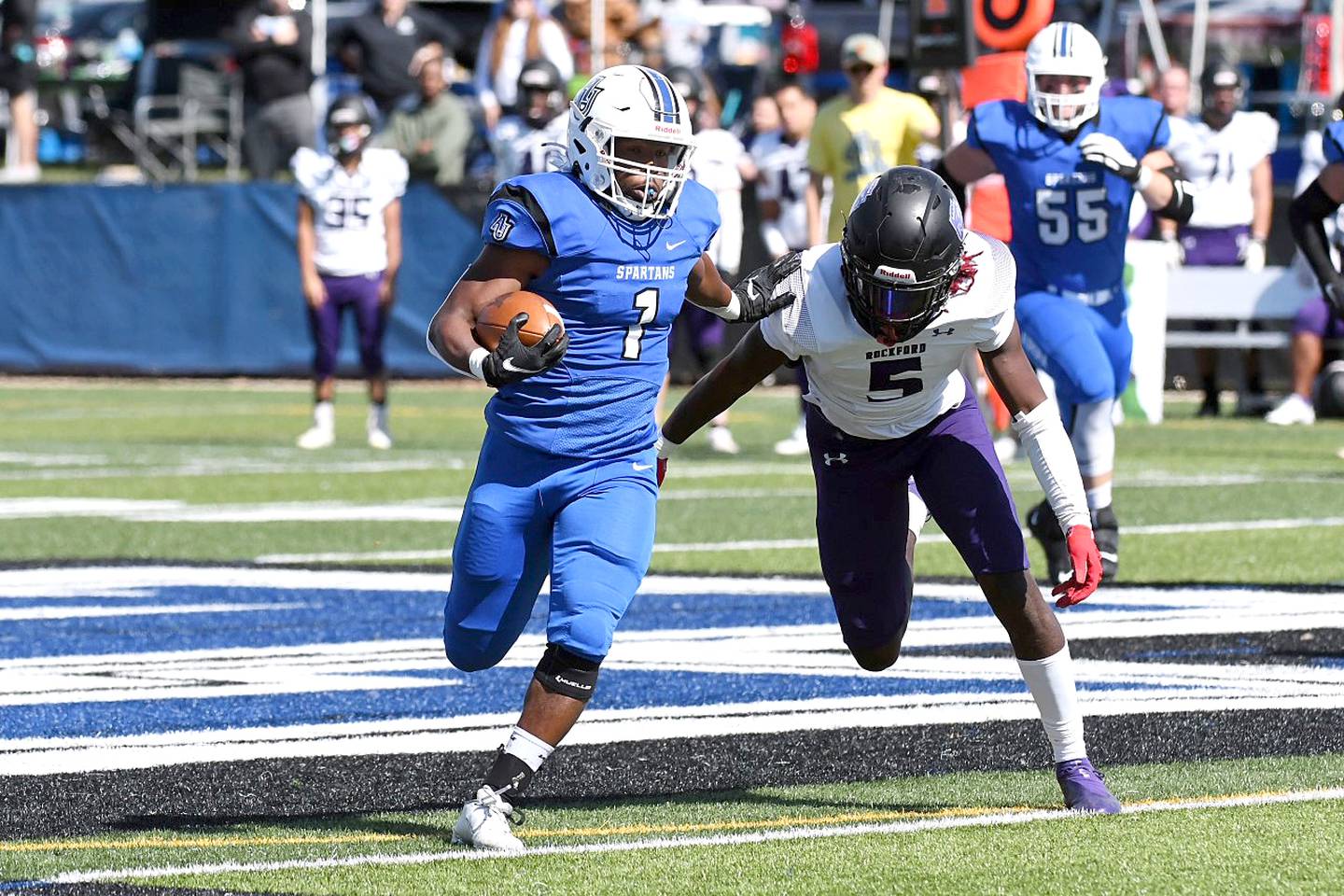 Bailey said he is following the example of those who came before him. As a sophomore he started the season behind all-conference running back Connor Olson on the depth chart. When Olson hurt his hamstring, Bailey stepped in.
"When I came in we worked, we worked and competed, but we realized at the end of the day that we were hungry for the same thing," Bailey said. "He taught me how to be that source for the underclassmen. If I get hurt, it's next man up. My goal is to make sure everybody behind me is successful. It's just going back to having that championship mentality. We want to continue to compete to make everybody better. Hopefully one day I watch them break my record."
Bailey would love to have the opportunity to play at the next level, but he already has a plan in place for when his football career is over. He is getting his master's degree in criminal justice and would like to one day work in a juvenile detention center as a counselor.
Beebe said that while Bailey may not have that 4.4 breakaway speed, pro teams have shown some interest and scouts have looked at film and said he's a pretty good player.
"Ty has tremendous vision in the hole, and when he gets in between all that mess, with linebackers and bodies flying around he has a great sense of feel for the hole," Beebe said. "That in itself is very rare. Other guys, they try to run for daylight right away. Ty knows how to set up a guy. He is so highly intelligent as a running back and understands what we're trying to accomplish. He knows where a hole is supposed to be and he has tremendous ability to make people miss in a hole."