There's a positive buzz surrounding the Lockport football program right now.
It's hard to ignore, but senior running back Ty Schultz is succinct about whether the hype might trip up the Porters.
"We haven't done anything yet," Schultz said. "We haven't brought it back yet. I think everybody knows that we've had a winning program here, but we had to rebuild a little bit."
The rebuild in question has taken a bit longer than one might expect for a program with Lockport's history. The Porters earned a playoff bid in 2016, but that's the only recent appearance since a three-year stretch from 2009-2011. It's also a far cry from the heyday of the program from 2002-04, when the Porters were collectively 35-4 with a pair of Class 8A state championships.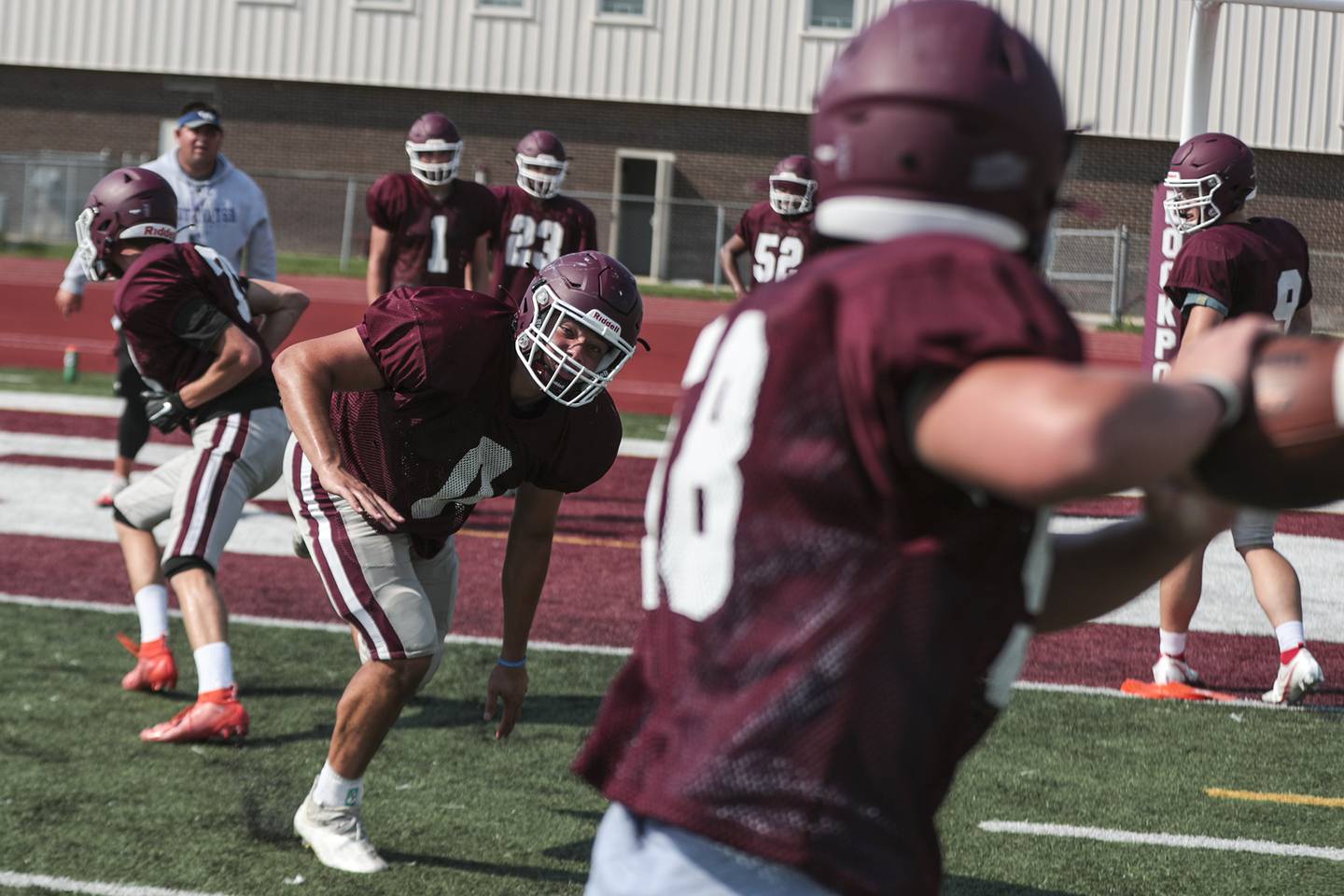 More recently, things got pretty dark for Lockport. 2018 was a winless season for the Porters, a dubious distinction that Lockport had avoided all the way back to 1972.
Former Lockport assistant George Czart took the reins of the Porters at the beginning of the 2019 season. The Porters fell just short of breaking back into the postseason field, finishing with a 4-5 record. The spring season showed that Lockport is on the verge of making a more significant impact.
"The general feel is good," Czart said. "If we stay healthy and every day we get a little bit better, we are going to be pretty good."
And while the stops and starts of the past 18 months have been just as perplexing to Lockport as it has to other programs, it also has given Czart and his staff the opportunity to find out how committed those who remain are to the cause.
"The kids who didn't love it decided to do something else," Czart said. "So in some ways, that was the easy part, because they were willing to do whatever we said. And we in turn were willing to do whatever they told us they needed us to do."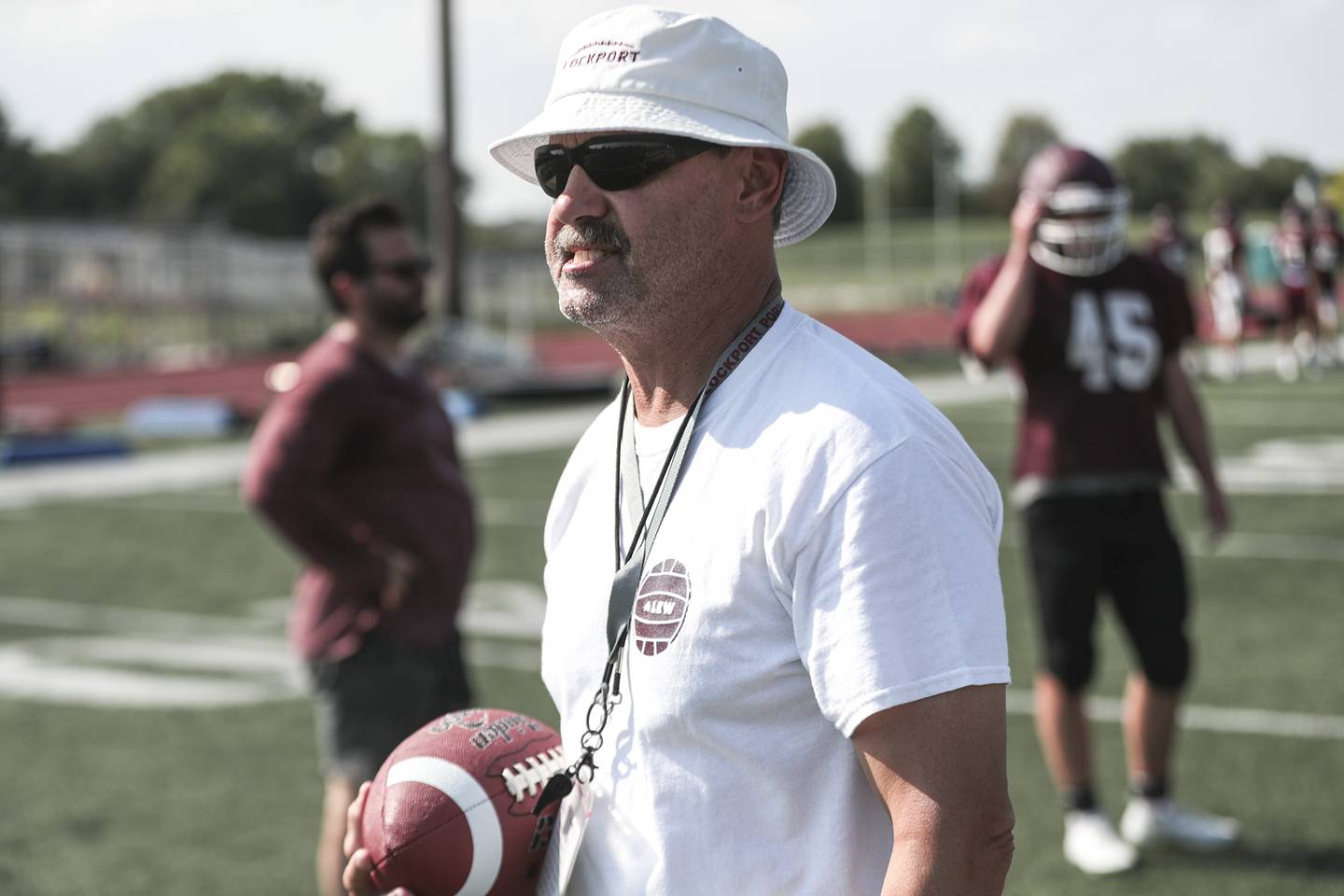 There was a vibrant energy around the Lockport program in the spring. The Porters finished 4-2, which included some runaway victories over programs that recently had tied them in knots, and they put together a much better showing against league stalwart Lincoln-Way East.
And they did that without Schultz, who, after turning in an excellent season as a sophomore in 2019, suffered a torn ACL and missed the spring season. He's on track for a Week 3 return, and he's eager to get back in the mix with a group he recognizes is ready to make a move.
"[The spring season] was huge," Schultz said. "It just built more confidence in the program."
Even without Schultz to start, Lockport feels as if it has the running game it needs to flourish. Andrew LoPresti anchored Lockport's rushing attack in Schultz's absence, and he also returns. Schultz and LoPresti potentially could form a dynamic backfield duo for Lockport later in the season.
Defensive lineman Cody Silzer, along with twin brother Cole and Herald-News All-Area performer Drew Blackburn-Forst, give the Porters a terrific start to a potentially strong defense. Seven defensive starters return from a unit that was sound in the spring.
"Everyone on this team knows the talent that we have," Cody Silzer said. "We just have to present it. You're either with us, or you are not. We've got something to prove. We're just ready. We've got a positive attitude and a winning mentality. And, hopefully, we can bring that each Friday night. We have to keep that energy, because once you break down, the other team knows that they got you. We have to keep that composure."
Czart has been around long enough to know better than to make bold predictions. Instead, he leans on brevity when talking about his team.
"I don't have to talk about what they are," Czart said. "I have a feeling they are going to show you."