DOWNERS GROVE – Josh Lambert is dabbling into a different side of football this summer.
The Downers Grove North junior linebacker is experiencing the coaching part of the football world, which, in turn, he hopes will translate into a better individual performance on the field.
Besides hitting the weights and focusing on his conditioning for his first "full" season on the varsity, Lambert is coaching the Trojans' youth feeder team.
He's also helping out his father by coaching a group of 8-year-old kids.
So, it's safe to say, Lambert is pretty busy with football this summer.
"My dad has coached me for my whole career, and I've known his offense and playbook," Lambert said. "He decided to coach a new team this year, so a bunch of my teammates are helping out.
"I've also been helping coach the eighth grade Panthers. It's kind of cool to see the different levels and show them things, stuff that was taught to me."
On the field, the 6-foot-3, 190-pound Lambert is set to return to his roots. After playing running back for most of his life, Lambert was promoted to the varsity for his sophomore season.
But the promotion came with a caveat: He would play solely on the defensive side at outside linebacker.
"My whole life, probably 10 years, I have played running back," he said. "I had a pretty good freshman season playing running back. It was a blow at first not to play running back. But I played linebacker growing up, too. I knew what I was getting into. I felt comfortable on defense.
"It did allow me to focus strictly on defense. It's a hard load to play both sides on varsity, especially for a sophomore. I could see it helped me just playing defense."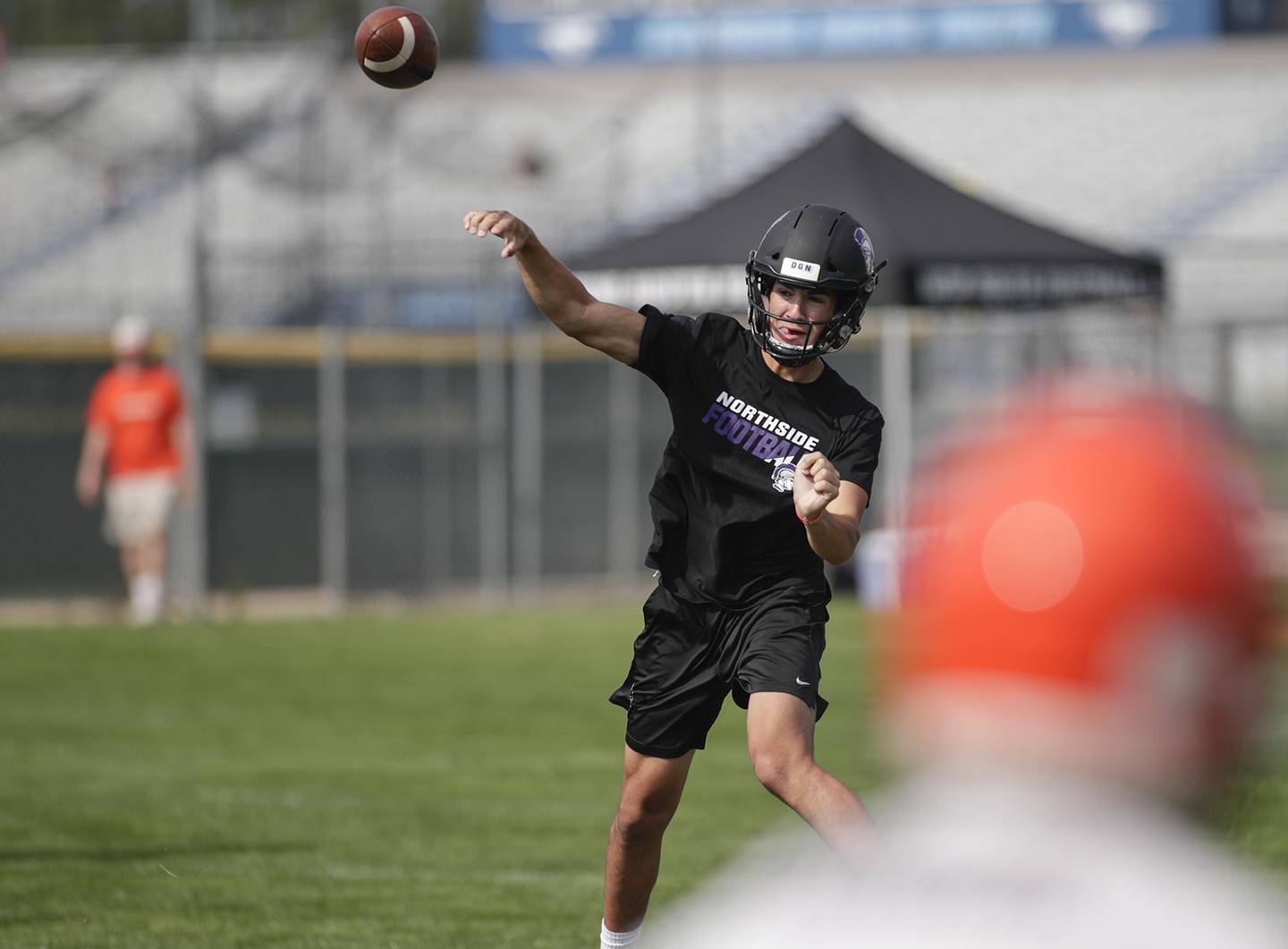 Now, after four varsity games under his belt from the shortened spring football season, Lambert is slated to play tight end and H-Back.
"I'm excited to get back on offense," he said. "I think I can help the offense. I'm trying to get my name out there. Playing offense will be fun. Hopefully, I can go out there and score to help us win. Our team is young, full of talent and we're all ready to play."
Downers Grove North coach Joe Horeni said Lambert is among the top returners for his team this fall.
"Josh has a really good sophomore year along with six or seven other sophomore starters last spring," Horeni said. "He helped on the edge on defense, become more of a vocal leader. I've been impressed with what's he's doing on offense. We feel good about a couple of running backs we have, but we want to get the best 11 players on field.
"He's accepted the move to H-back and tight end. I've been impressed how he's embraced the role, not to mention he catches the ball well. His leadership is starting to also develop."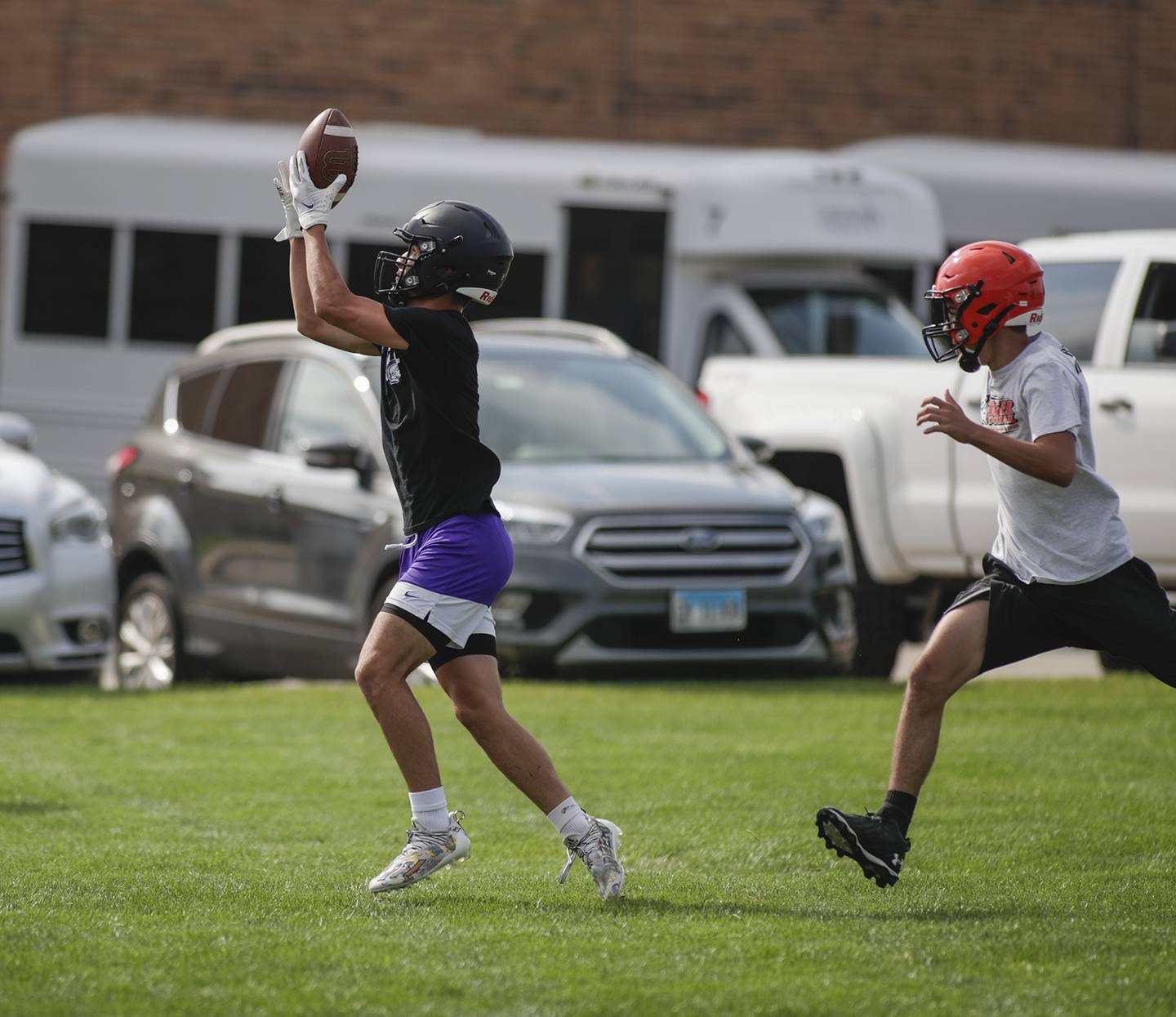 Horeni said the Trojans have a deep well of talent on offense, with seven starters back, including junior quarterback Sam Reichert, wide receiver Ethan Thulin and running back/defensive back Khalil Copeland.
The Trojans split their four games in the spring, but gained a major victory by defeating rival Downers Grove South for the sixth straight time.
"I'm proud of the way our passing has improved," Horeni said. "Downers Grove North historically doesn't throw the ball a ton. The players have done a nice job with timing and route concepts. We're hoping for a 50-50 balance with the run and pass."