PLANO – It was just four years ago that Salena Smithey watched a couple of her kids participate in Plano High School's Reaper Up Football Camp for the first time.
A year from now, she'll have two kids playing football for the Reapers.
Smithey was picking up her sons, Jaci Creek, 13, James Smithey, 13, and Matthew Smithey, 11, along with a neighbor's child after Wednesday's opening night of the three-day camp at the high school, when she recognized that it won't be long before her kids are playing under the Friday Night Lights.
"It's crazy because the older boys have been coming to the camp for the past four years now and they're going into eighth grade so next year they'll be here," Smithey said. "It's pretty crazy because we have five kids who live with us, but it's also exciting too because they are going to be playing high school football soon."
It will be several more years before 10-year-old Ayden Padilla begins walking through the halls at 704 W. Abe St., but he's already proving to be a hard worker.
"I want to do a lot more defense so I can get better at it," he said. "I like hitting and getting rough, and I like coming to the games to watch them play and to learn."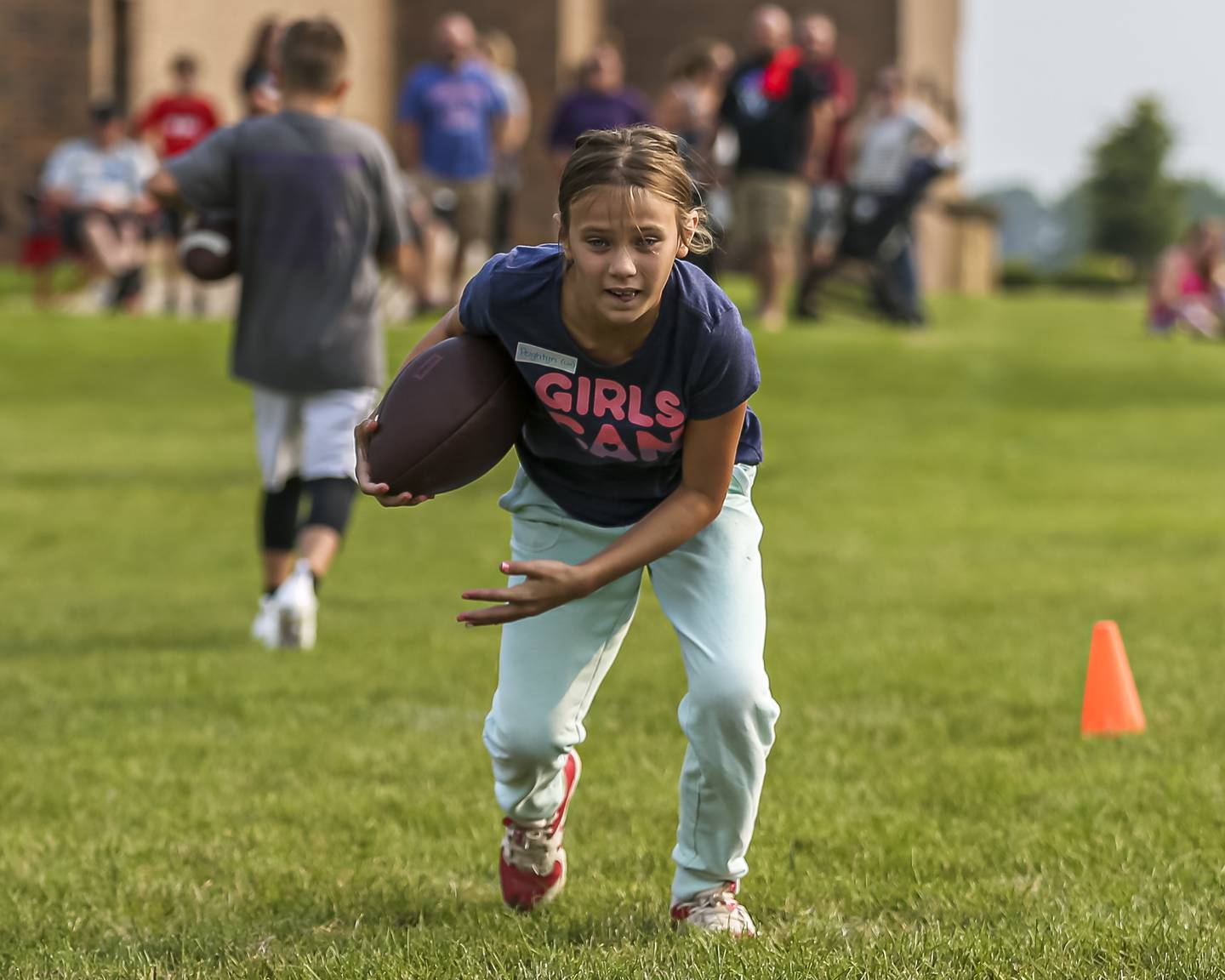 One of the coolest things about the camp is that current players, most who spent their childhood doing exactly what Padilla is doing, are the ones running the camp along with Plano staff.
"During all my PYTF (Plano Youth Tackle Football) years, I was here, so to be able to help coach and teach the young ones is like a huge privilege and honor at the same time," Plano senior Sean Earwood said. "I really try to relate to the kids in my drills by being goofy with them, to let them know football is a fun sport, but at the same time a rough sport. I hope they get the point and will really enjoy it."
Plano senior quarterback Carson Gill had wanted to be a mechanical engineer some day, but that all seemed to change once he arrived at Plano. At camp he's seemingly at home, driven by his ability to help others just like others have helped him.
"Once I got to high school and was surrounded by the great teachers and coaches especially, then it kind of shifted to this is kind of something I want to do to help others," Gill said. "Because I've been inspired a lot, I want to be able to inspire younger guys and help them with their lives."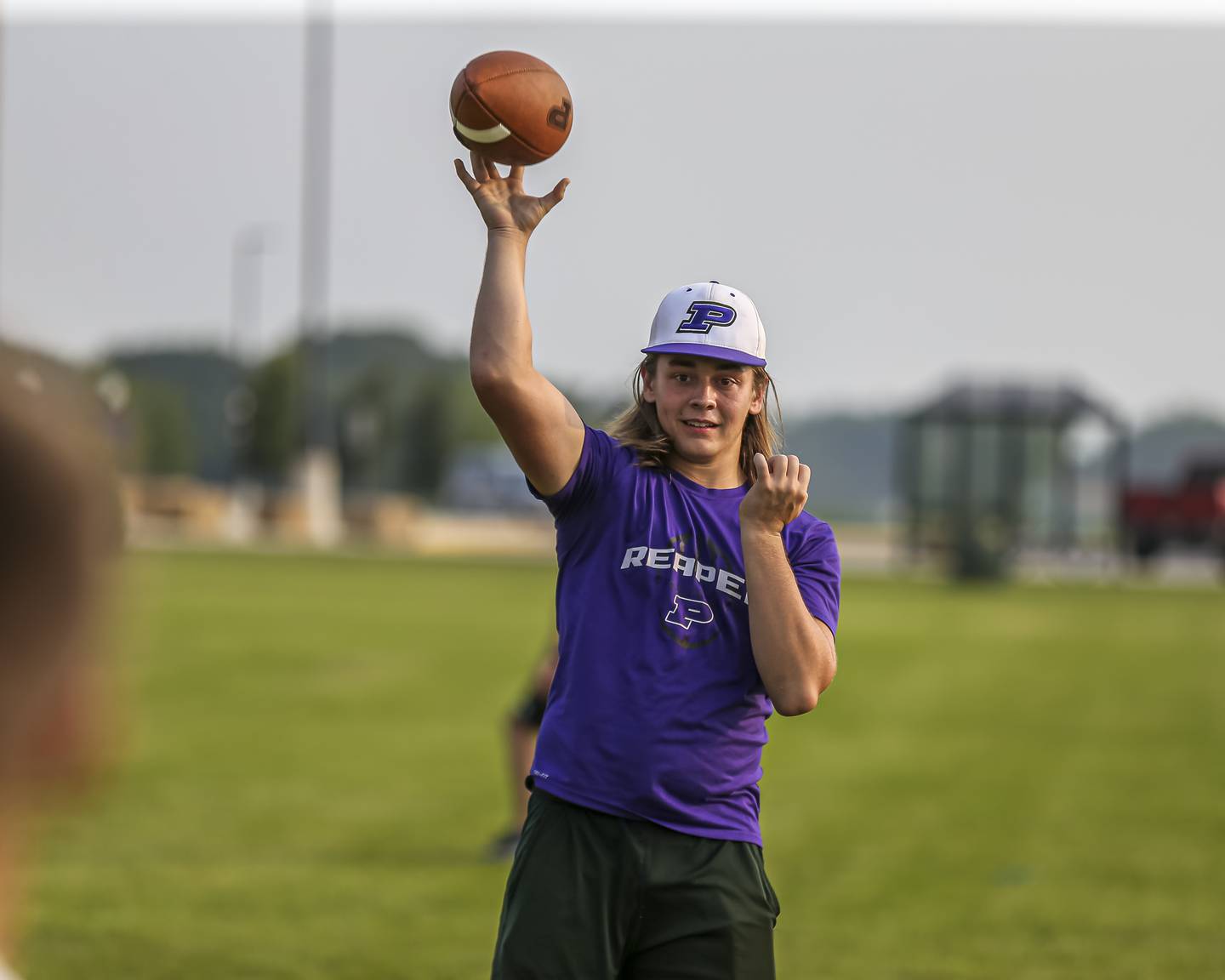 As the youngsters spent two hours running through drills, sharing some laughs and cheering each other on, Gill could recall being in their cleats not too long ago.
"I've been here since the very first year until I got to high school so I've been to every camp I could over the years," Gill said. "You kind of see yourself with these kids and it's like 'That was me, eight years ago or whatever.'"
Senior Nemo Denton said it felt kind of weird to be running a camp that he once attended, but that it gives him a better understanding of exactly what the camp offers these youngsters.
"I'm interested to just see all the people and the future, I guess, of who is going to come through and do the same things I did to represent something that I represented at one point," Denton said. "It's nice to see who is going to be taking my place."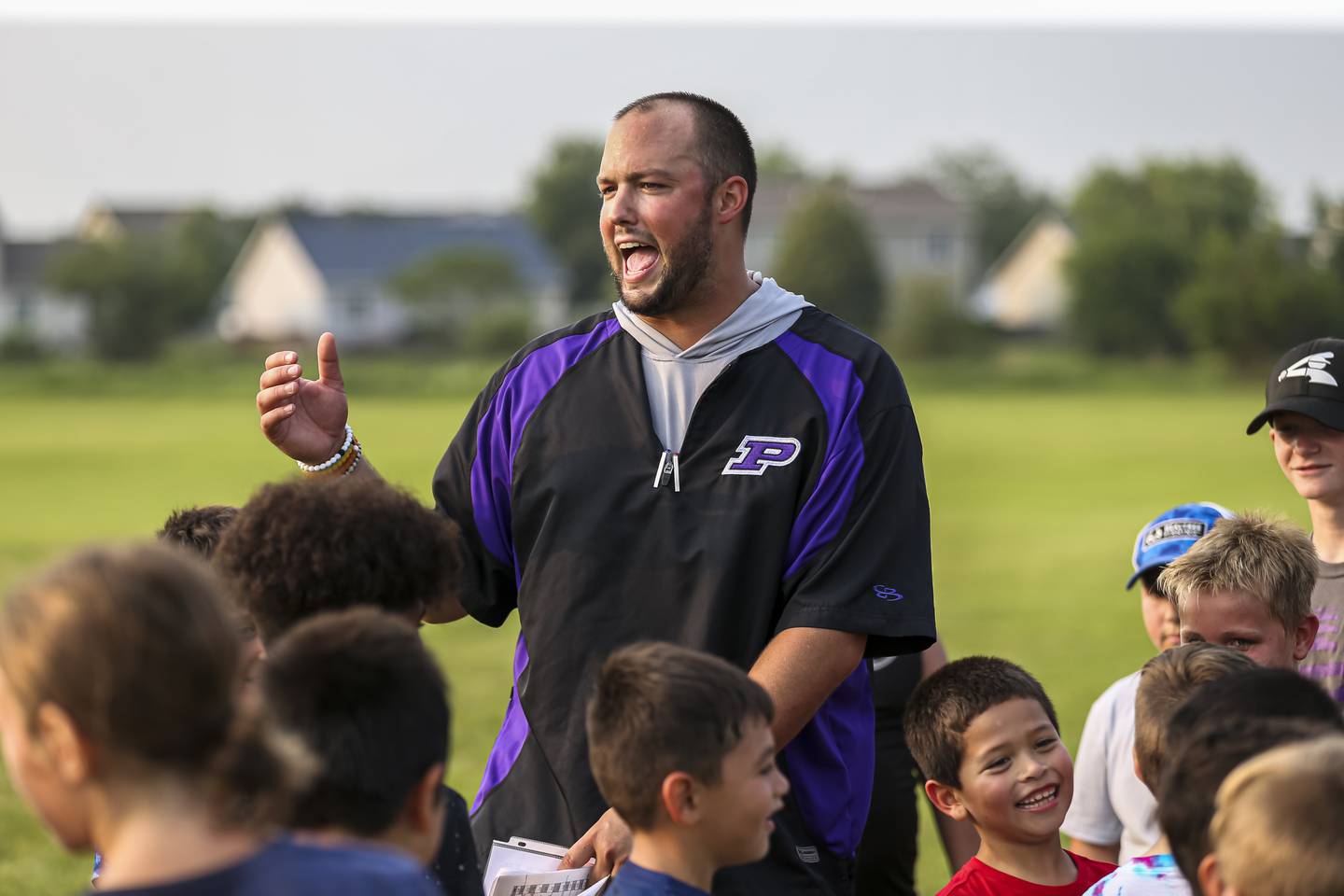 Plano's varsity team is coming off a 1-4 spring season after a 2-7 campaign in the fall of 2019.
"Our goal is to play football and enjoy it, try to get some wins and enjoy the game while we still have it," Denton said. "I love playing and I love games, but being able to do it with people I know and people who I've worked to get where I'm at, and the time we spend hanging out, it's a memory and it's something that I won't forget."
Plano this fall should benefit from the partnership between the Interstate Eight and Kishwaukee River conferences with more competitive balance on its schedule, facing schools who can relate to its 718.5 enrollment number.
"Playing more 4A teams should be more competitive," Gill said. "We have a smaller group, probably the smallest group we've ever had, but it's the most dedicated guys that there are and that's kind of what you want to be surrounded with because you'll be there."
Having missed the spring season to focus on playing baseball, Earwood is ecstatic to put the shoulder pads on again and to play one final season with his boys.
"We've been a really tight group and been together for the longest time," he said. "I think no matter the outcome, it's going to be successful for us because we work hard together."