NEW LENOX – Joliet West linebacker Bryan McCoy is a relatively soft-spoken individual.
That, however, doesn't mean he's not willing to chat up an opponent.
"Don't come in here. Leave. You aren't going to like what happens if you do," McCoy recently said to an opponent lined up opposite of him at a 7 on 7 workout.
Wisely, that opponent listened and moved to another area of the field as to not incur McCoy's wrath.
Later, another foe was not given a warning and got trampled even though the drill was supposed to be minimal contact.
McCoy, a 6-foot 220-pound inside linebacker, was simply having a hard time containing his desire to demonstrate his defensive skills. Opponents, meanwhile, don't have any problem with McCoy having to be reigned in as long as humanly possible.
McCoy currently holds offers from Army, Air Force and Indiana State. He is not really sure when a decision on his post high school plans will come.
"I don't really have a timeline for it," McCoy said. "I'm just really focused on these guys [his teammates] and making sure the season is strong. I'll deal with all of that after that."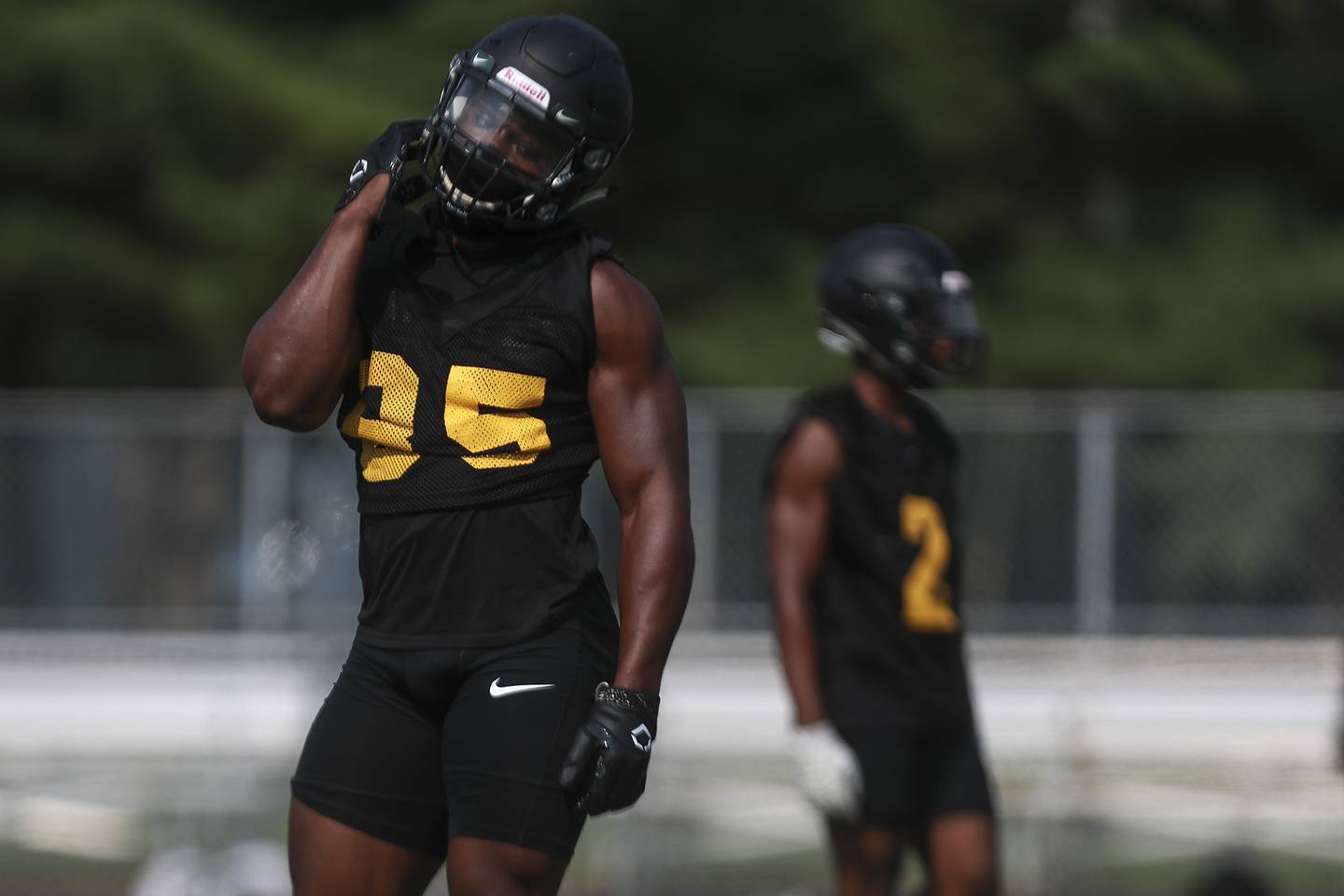 But until then McCoy's plan is to soak it all in.
"I'm treating it like any other summer, and I'm just glad to be back to normal. I'm going to camp at North Dakota, Northern Iowa over the weekend," McCoy said. "I'm actually enjoying the recruiting process. I love the grind. Seeing all these schools is amazing because my sophomore year I wasn't doing all that, and then we couldn't. I'm excited to get the recognition I deserve. It's good to see the coaches in person and meet everybody. I'm meeting some coaches' families. It's all nice. I've really liked it."
McCoy has been a regular at exposure camps and workouts and is picking up things he's applying to his game moving forward.
"It's all about effort, coaches love effort, as long as your effort is 100 percent you can go anywhere in life," McCoy said. "They love effort, and when you give effort it can make a whole lot of difference on the field or off of it."
He's also embraced the idea that's he's expected to not only lead by example, but also in guiding his teammates with verbal encouragement and direction.
"My sophomore year I was blessed with a nice group of seniors that taught me the way of lifting a team up and now I'm trying to bring that to the next generation," McCoy said. "As long as you can prepare those guys that are next, you can definitely make a good team."
Joliet West coach Bill Lech expects McCoy to provide an anchor for his Tigers defense.
"We're expecting to him to be a leader on defense. This is his third year on the varsity," Lech said. "He's going to be an inside guy for us. He's trained, and obviously, with the exposure that he's gotten, he's been able to be around some other guys, so he can kind of see where he needs to be and how he plays out with those guys."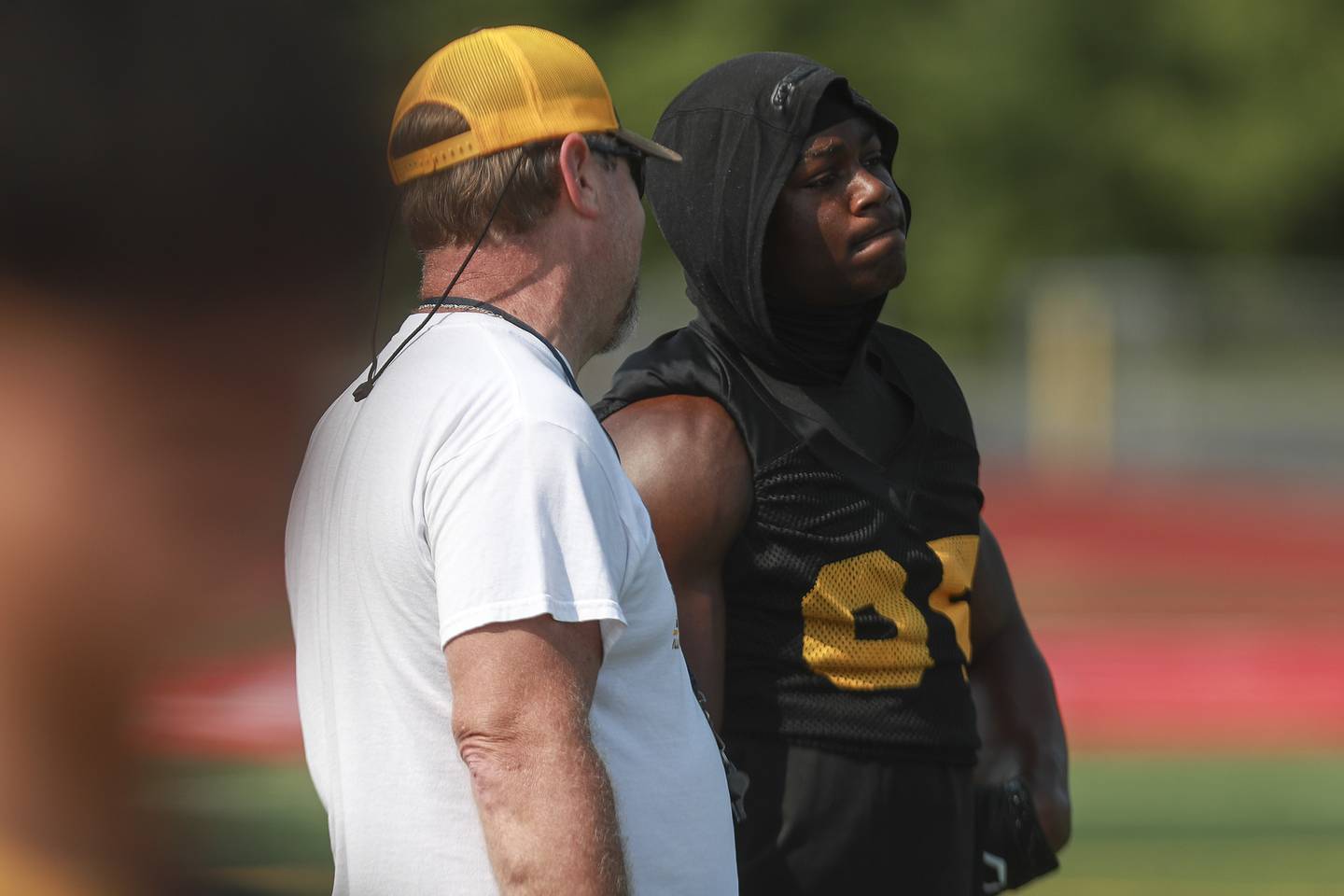 McCoy is the unquestioned leader of the Joliet West defense. He plans to try to keep the constant lines of communication that obviously were present in workouts throughout the season.
"We are going to hit, we've got a lot of seniors that are coming down hard," McCoy said. "As long as you let the guy next to you know that they have someone beside them that they can depend on it changes everything."