Before every football game, Tom Rittenhouse would take a knee with St. Francis teammate Elijah Lee.
"We would sit there and pray. Pray that [we] stay safe and thank God for the opportunity to play this great game," said Rittenhouse, St. Francis' senior quarterback.
One of Rittenhouse's most impactful Bible verses to his life, which he fully recited, is Philippians 4:13: "I can do all things through Christ who strengthens me."
"I give all glory to God. I wouldn't be in this position I am today without the blessings and talents that He's given me," said Rittenhouse, a Geneva resident.
Rittenhouse did many great things on the football field this spring.
Rittenhouse led the Spartans to a perfect 6-0 record in 2021. The Illinois State recruit completed 70-of-120 passes for 1,278 yards and 20 touchdowns, with just two interceptions, and had 282 rushing yards and three rushing touchdowns.
For his accomplishments, Rittenhouse is the 2021 Kane County Chronicle and Suburban Life Football Player of the Year.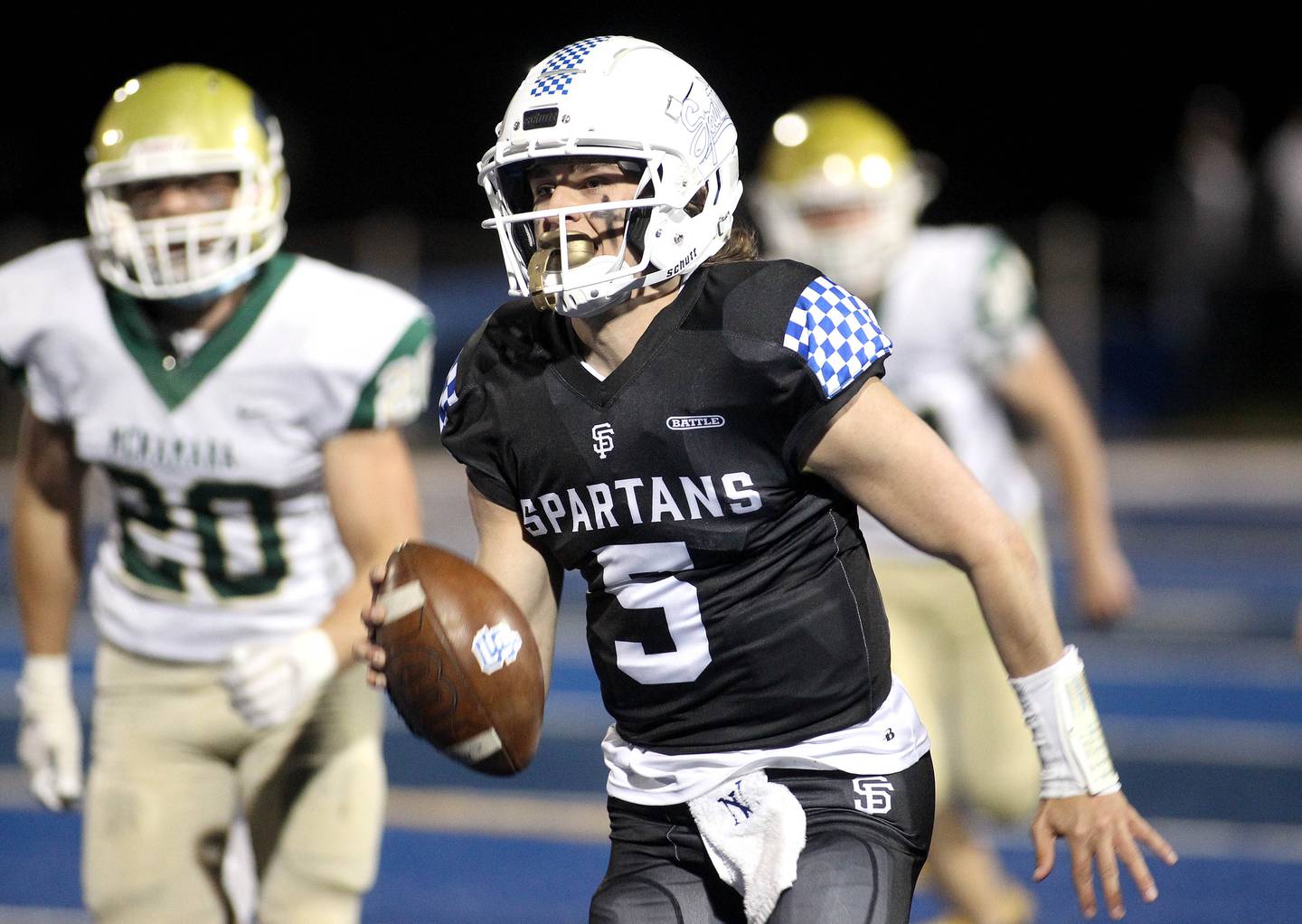 Rittenhouse has a lot underneath the surface that drives him. The 5-foot-11, 185-pound dual-threat prospect has had doubts from recruiters and analysts about his build.
"I think reporters, recruiters [and] everyone has commentated on my size and my build," Rittenhouse said. "I take that and just use that as motivation. I see these kids that I feel I'm better than and they're bigger, stronger than me and they're getting the looks and everything like that.
"That's something that I can't control. So I just put my head down, do the work and try to improve on myself and use that as motivation."
Rittenhouse heard it all the time from college coaches during his recruiting process. "The only thing you really need to work on is your frame," he recalled.
"I tried to put in as much work as I can to get to this size this season. I felt great and went injury-free," Rittenhouse said. "As long as I was feeling good, I was confident in my abilities to stay healthy and just go out there and compete."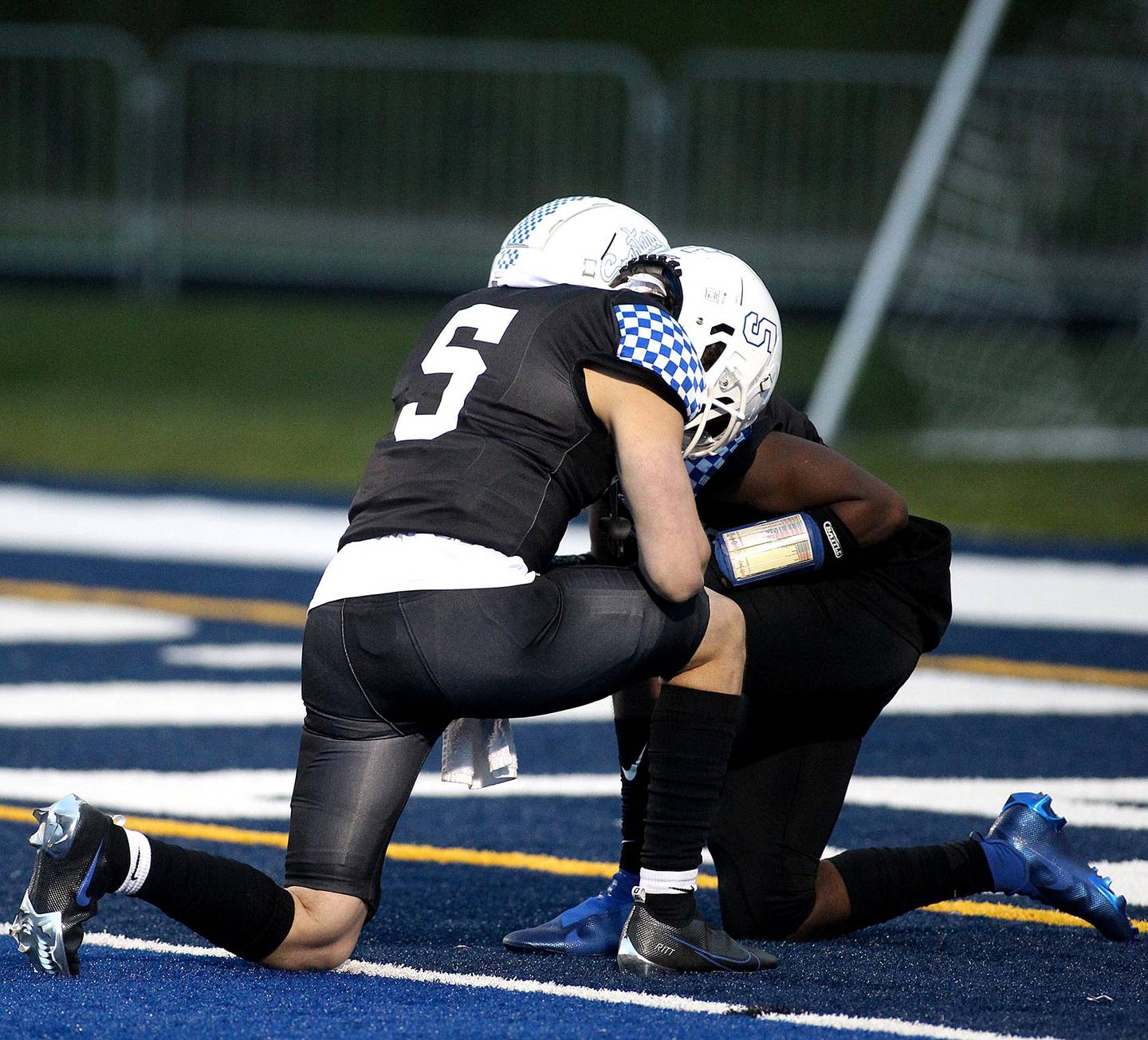 Rittenhouse's growth goes beyond the physicality aspect.
"The biggest thing I can say about Tom, in the middle of adversity or in the middle of something happening [during a game], is just how much he's grown the last three years," St. Francis coach Bob McMillen said. "How he's able to keep his composure [or] how he's overcome things. I think in the past, when Tom threw an interception or something bad happened, he kind of went down in the dumps for one or two plays or even a series until he finally woke up and got back going.
"His growth around that has really helped him," McMillen continued. "But it's also helped his teammates because they knew no matter what, Tom was going to bounce back and go on and get us down the field to score a touchdown or whatever was on the line."
The Spartans opened the season with an emotional 28-0 victory over IC Catholic Prep. In 2019, the Spartans ended ICCP's 33-game winning streak, but Rittenhouse was injured in that game. He returned in 2021 for an illustrious 232 passing yards and three scores in the shutout.
The wins, yards and memories continued to pile up at a blistering pace.
In Week 4 against Riverside-Brookfield, Rittenhouse threw a career-best six touchdowns and had 250 yards.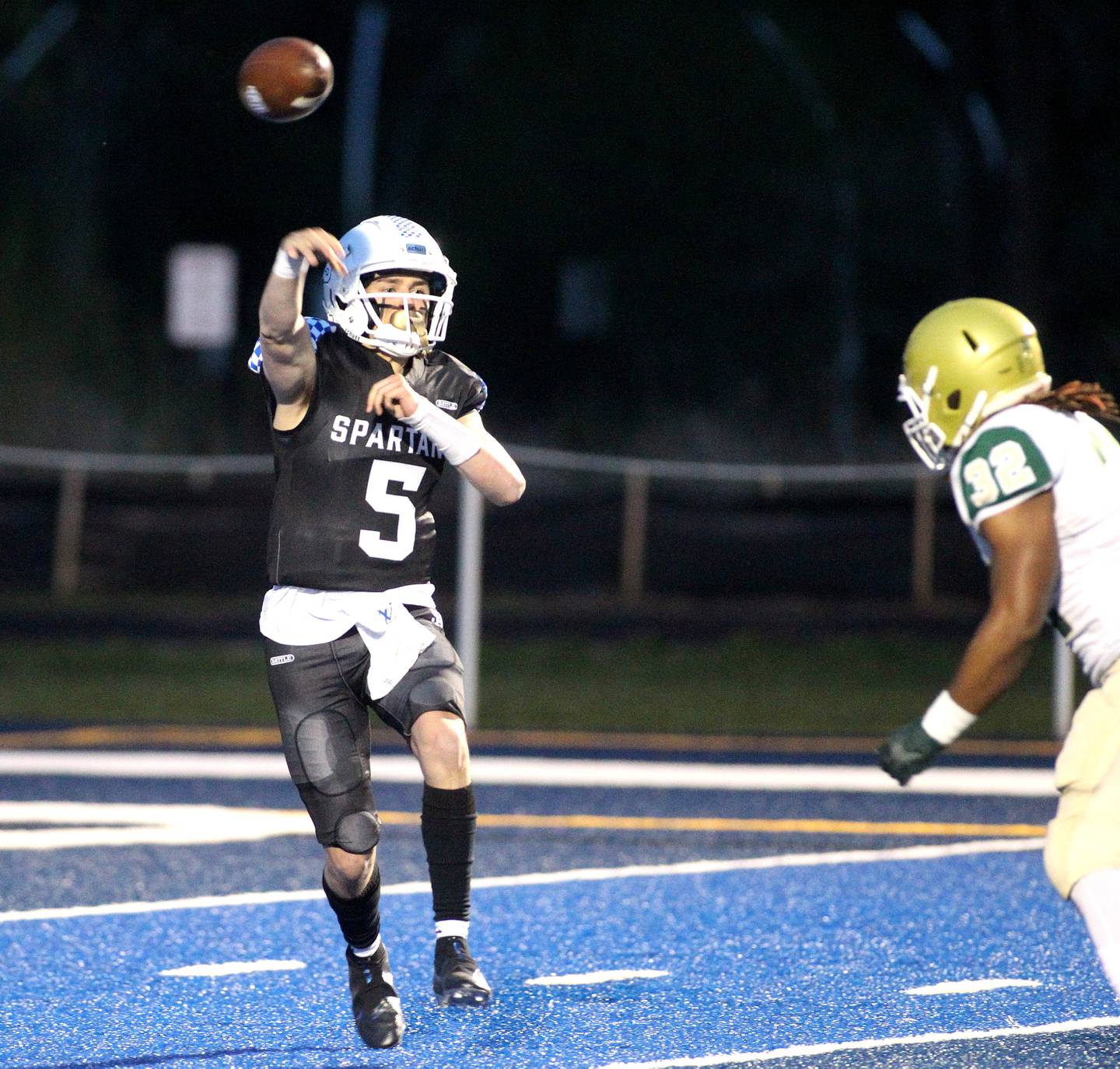 To close the season, Rittenhouse helped clinch the Metro Suburban Conference title with five more touchdowns and 20-of-36 passing for 411 yards against Bishop McNamara to end his high school football career.
"Getting the opportunity to play six more games with some of my brothers [meant a lot to me]," Rittenhouse said. "I've been part of this team for four years. I've been with coach Bob for four years. I've been at Francis as long as he's had. Every time, I just wanted to finish what we started and go out on a high note.
"Go out and end on a perfect season. That was our goal and just the highlight of my season – being able to get six more games with these guys."