There is a lot of "new" for the Ashton-Franklin Center football team this fall.
A new coach in Ben Mershon. A new style of play with the first full season in 8-man football. A new group of players looking to make their mark after playing in only a couple of games this past spring after an abrupt move away from 11-man right before the delayed and already-shortened season.
Lane Koning reflects that "new"-ness, as he is out for football for the first time.
"I didn't play last year; I've always wanted to play, but my mom kind of shunned me from playing last year, wasn't the biggest fan of me playing – she still isn't the biggest fan of me playing," he said. "But I love the sport and I just want to be out there for my teammates and my school.
"Me being new and also making the change to 8-man, it's definitely weird, but I'm just trying to adjust to everything and do the best I can."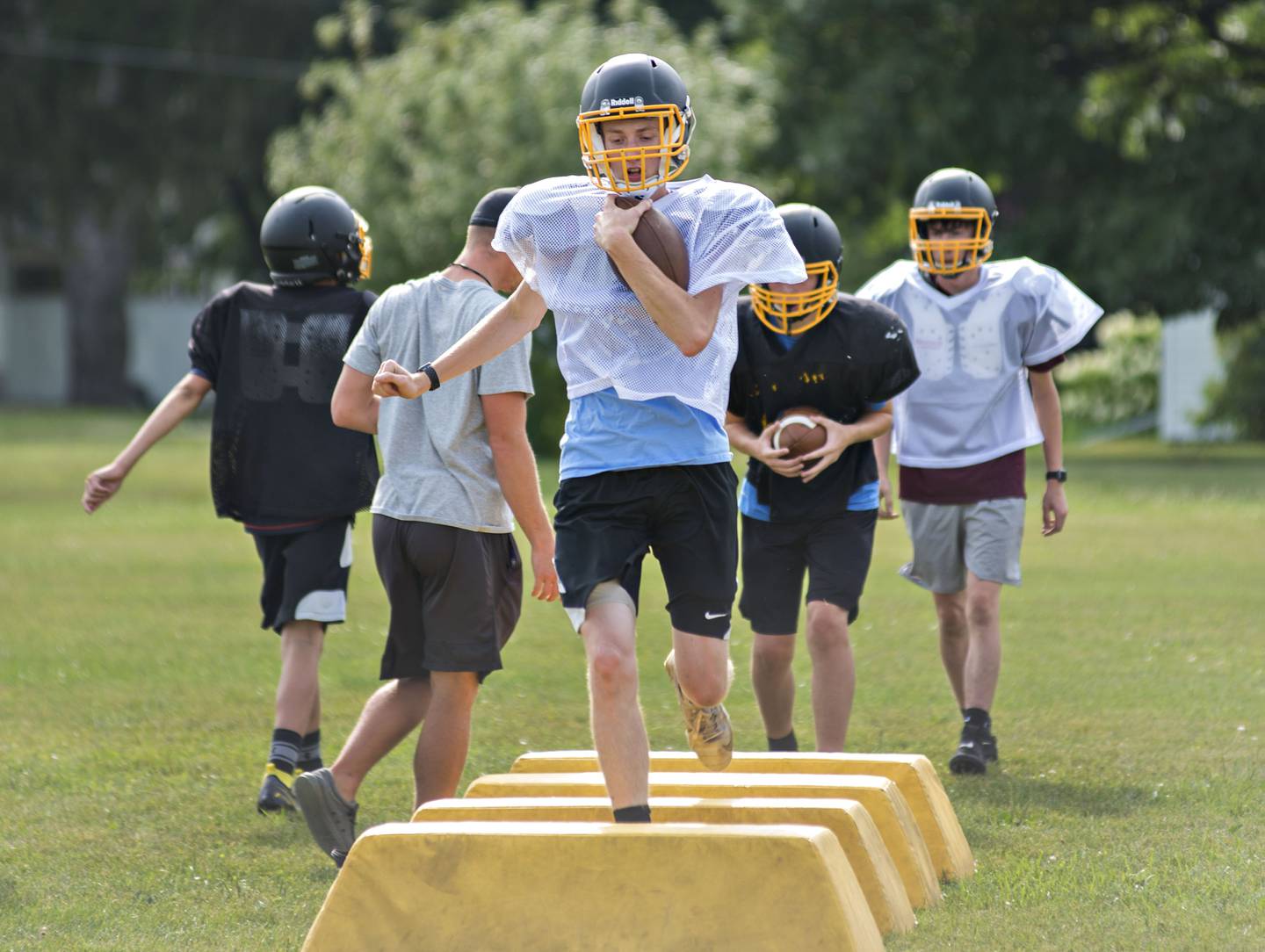 It's kind of a reset for the Raiders. Just weeks before the spring season began, the team was forced to make a move to 8-man football a season earlier than anticipated due to low numbers.
They played a couple of JV games, then had to find a new head coach for the second time in as many years in Mershon, who replaces John Kutz.
"This is my first time coaching at the high school level; I've only coached Junior Tackle to this point," Mershon said. "I'm familiar with some of these kids – my son is also on the team – and that helps. But this is totally new to me, and totally different than coaching little kids; these are young men who have their opinions and a knowledge of the game, and that's great as we all adjust to a totally new system and style in 8-man."
Even with all the differences and adjustments, having even a couple of games in this style of football last season could help the Raiders adapt and gain confidence more quickly.
"I feel like it helped us quite a bit, and our attitude will too," Mason Moore said. "I feel like we're going to go out every week and give it our best shot. We just want to get better as a football team and work our way up, step by step."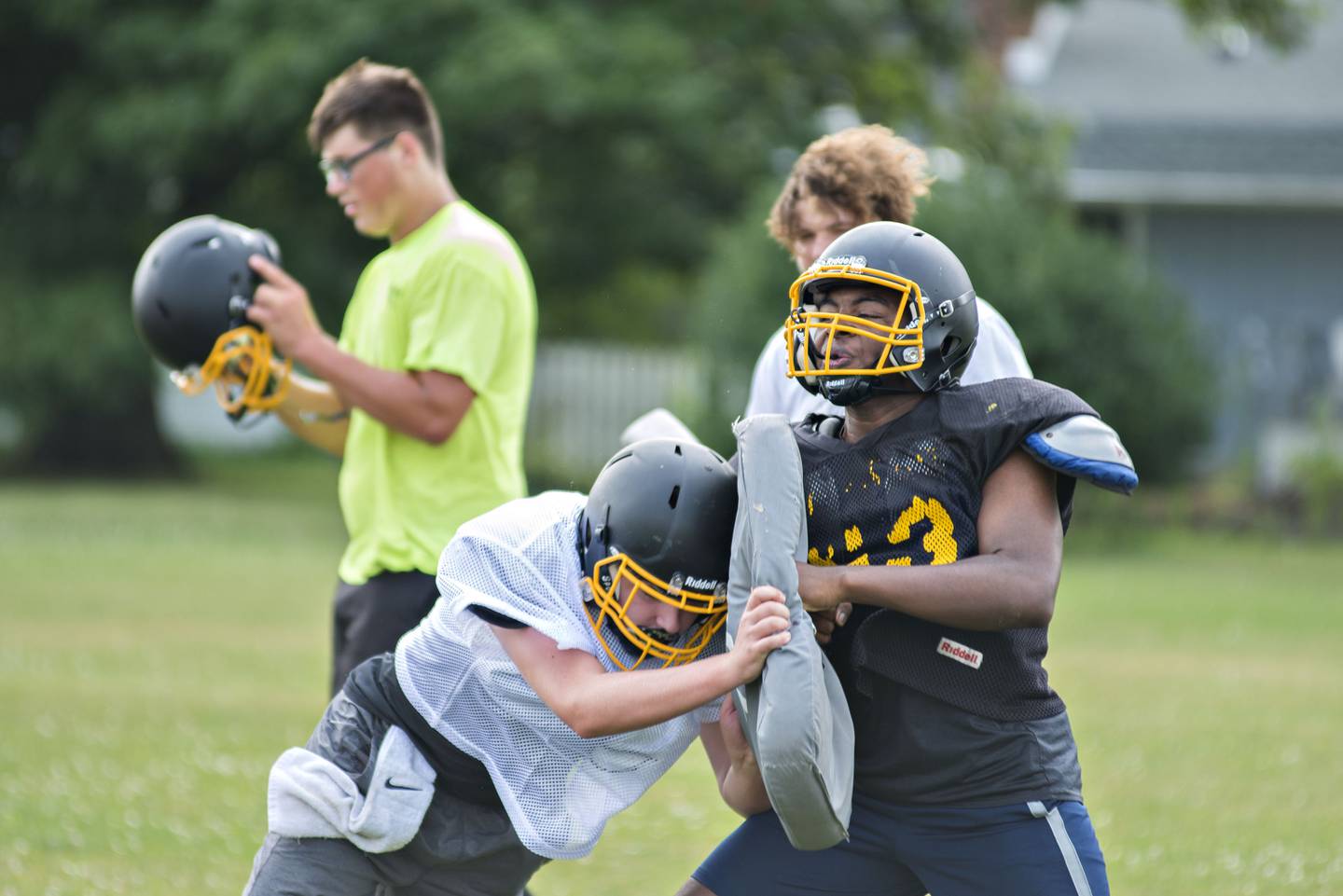 The style won't be too much different than in the past, with maybe a bit more passing on tap. Mershon likes what he sees on offense, especially in the backfield, as well as how the team seems to be meshing.
"I think we'll probably be about 60-40 run-pass," Mershon said. "We've got a lot of depth at the running back position, and I think our offense right now will be pretty solid. But we're still putting it all together, and it's going to take a while to adjust. Our main goal is to compete each week, keep improving, and I think we'll come around eventually – hopefully sooner than later."
AFC is also putting in a lot of work on defense, knowing how important that side of the ball will be while getting up to speed on offense.
"Defense is going to be a big key, probably the biggest thing that we're going to need this year," Moore said. "We'll give it our best shot on both sides of the ball every time we step on the field."
With so much change around the program, the Raiders will be measuring success this season a bit differently than some other teams.
"We just want get a couple of wins and try to get the program up and going again," Moore said.
"We want to go out there and win a couple of games, just prove ourselves and show that we'll be better and keep improving," Koning added. "Learning a new coach, new format, new everything, we just want to take the first steps and keep building."