The era of Northwest and Upstate, of North and South, has come to an end in the NUIC.
After years of being split into divisions, it is all one conference for football, with nine teams left standing in 11-man football after several NUIC members have made the move to the 8-man ranks.
Polo and River Ridge had been playing 8-man. AFC made the move in the spring. Amboy, Milledgeville, Aquin and Orangeville make the move this fall. Warren is still in its co-op with Blackhawk, playing a Wisconsin schedule. Rockford Christian's brief cameo in the league has ended, with the Royal Lions back in the Big Northern. And West Carroll has opted to play a JV-only schedule this fall.
That leaves the NUIC with newcomer Fulton and eight holdovers: Forreston, Eastland-Pearl City, Stockton, Durand-Pecatonica, Galena, East Dubuque, Lena-Winslow and Dakota.
For Eastland-Pearl City coach Jared McNutt, it does not change the approach. Every week in the NUIC is a big week.
"I know that's pretty cliché, but that's really how you have to handle it," he said. "I look at our NUIC as kind of the SEC of the area. Every single week we're playing the best team in the conference, and they're going to give us everything they've got. I think you're going to see a lot of close games this year."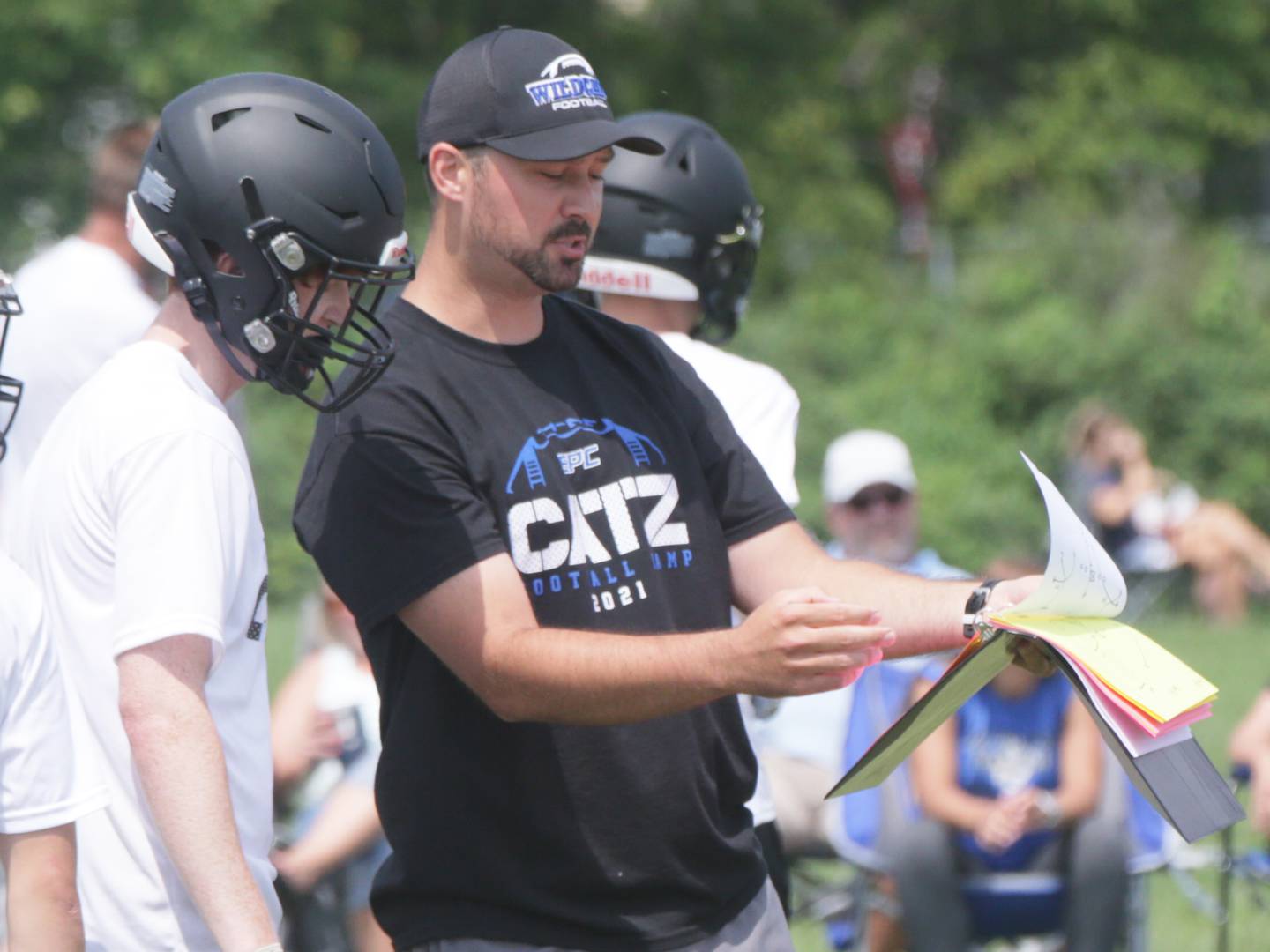 Fulton makes its NUIC debut August 27 at Galena, with its first home game the following week against East Dubuque. The Steamers' success in recent years has meant getting at least a glimpse of new conference rivals in the postseason, including a 30-6 loss to Forreston in the second round of the Class 1A playoffs in 2017. Forreston also beat Fulton in the first round in 2014 en route to a state championship.
With nine teams in the conference for 2021, that means everyone has a nonconference game. For the Wildcatz, that means a Week 9 trip to face Walther Christian.
"We have to go there, and I think that's the biggest change for us, late in the year, having to go into Chicago to play them," McNutt said. "We'll get our guys ready and Week 9 we'll have enough film on them that we'll be able to put a game plan together."
Fulton's nonconference matchup results in a trip to the St. Louis area to face Madison, a playoff team in 2017 and 2018 who went 1-7 in 2019 and 0-4 in the short spring 2021 season.
For Forreston, nonconference action brings a clash of Class 1A and Class 2A titans with a Week 8 home game against Gibson City-Melvin-Sibley.
"Coach [Kyle] Zick, he's our athletic director, he got online right away and started making phone calls wanting to fill that week," Forreston coach Kenyon Janicke said. "It just so happened that the only team with an open week that was in our range."
After Week 8 the Cardinals get another state powerhouse Week 9 with a visit to the Panther Bowl to face Lena-Winslow. One or the other has been the Class 1A state champion six of the past seven years in which a state champion was crowned, including the past four.
"They just have to be resilient," Janicke said. "The kids are going to have to know they're going to face some challenges. It's still just doing the right things. I remember in 2016, my first year back at Forreston, we were in for the long haul because we had EPC, Dakota and Le-Win all in a row and those were tough, close games. The kids have to know that things aren't impossible, but things are going to be tough."
EPC opens with a tough game, hosting Lena-Winslow, before a road trip to Stockton and a home date with Forreston.
"It's better to have Lena early than late," McNutt said. "They really hit their stride later in the season toward playoff time. Really, I think we have to worry about us."
Janicke's first game as head coach will come against Stockton, coached by former West Carroll coach Matt Leitzen, now in his second season with the Blackhawks.
"We're familiar with him with his time at West Carroll," Janicke said. "We've got to just keep doing the things that we're doing. Our kids worked hard all summer. They were in the weight room. They made that commitment to be there every day. This week is no-contact week, but when they come back, we've got to be ready to go."