Rockford Christian will be reunited with members of the Big Northern Conference in the fall of 2021.
The Royal Lions, part of the BNC in sports other than football all along, pulled their football program out of the Big Northern following the 2017 season to be a part of the Northeastern Athletic Conference. When several members of that conference made the jump to 8-man football, the Royal Lions were left out in the cold, joining the NUIC temporarily for the spring 2021 season to fill in for AFC when the Raiders moved to 8-man.
This fall, with Mendota having left the league for the Three Rivers, Rockford Christian is back to play BNC football, taking the Trojans' spot on the schedule.
The Royal Lions BNC reunion tour kicks off with a stretch of games against teams from the Sauk Valley, with visits to Rock Falls and Oregon the first two weeks before hosting Dixon in Week 3.
"We are probably going to be relying on those first couple of weeks of film," Dixon coach Jared Shaner said. "We haven't played them for quite some time, and the good news is we don't pull them Week 1. We'll get a couple weeks to get to know some of their basics as well as personnel."
The team that does pull Rockford Christian in Week 1 is Rock Falls, who happened to also be Rockford Christian's Week 1 foe the last season the Royal Lions played BNC football in 2017.
"Week 1, when you're playing some of the best of the conference, guys you know about, teams you know about, you have to worry about yourself," Rock Falls coach Kevin Parker said. "You have to worry about yourself doing what's best for your team. We're not talking a whole lot about them, we're talking about us and making us the best football team that we can be."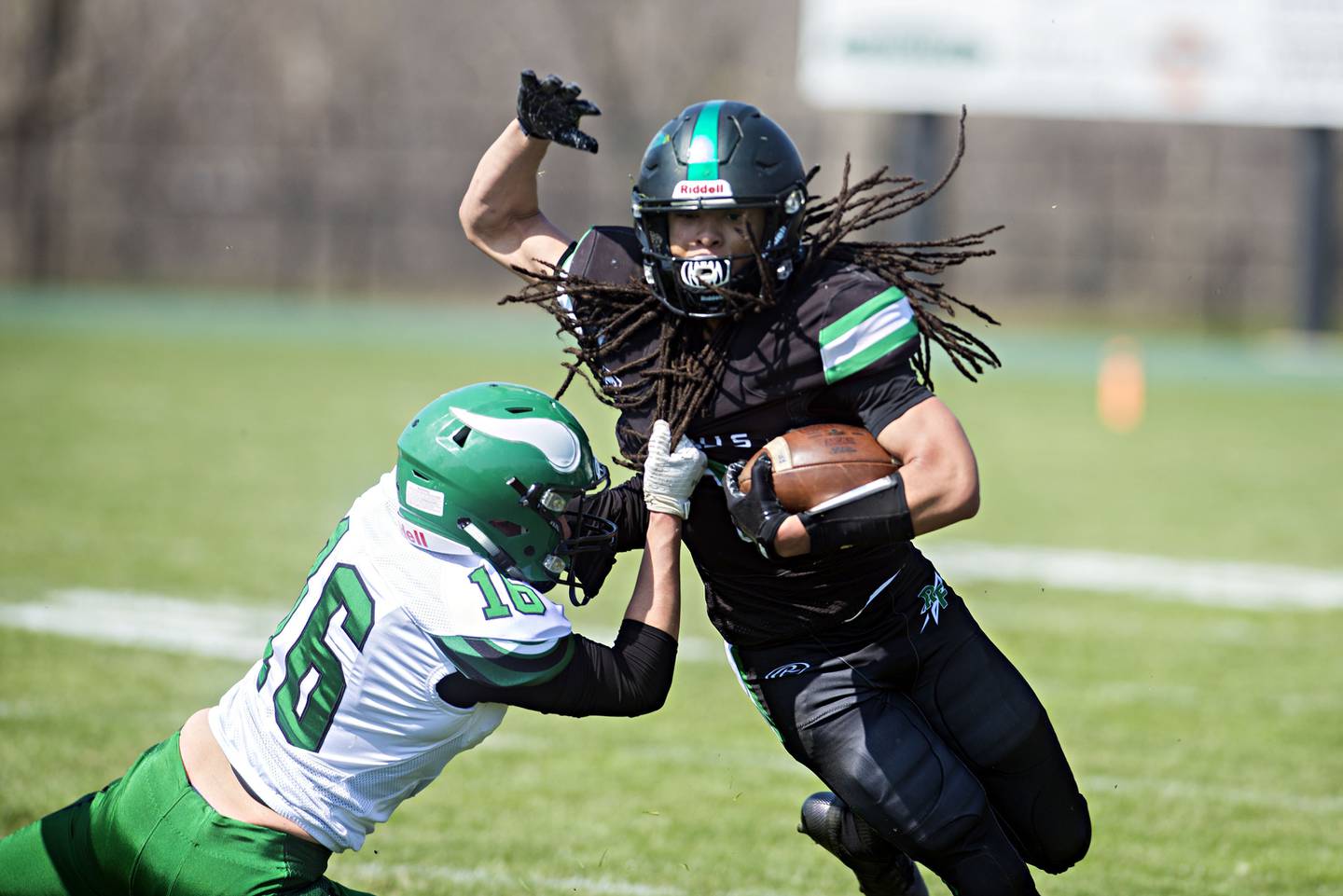 Dixon opens its fall slate against Oregon, a team the Dukes did not face in the shortened spring season.
"We're going to see a lot of run game at us," Shaner said. "We have some film on them from the short season in the spring and when we've played them before in previous seasons.
"It's similar to a Stillman Valley or a Byron; they execute really well and if you can't line up and shut down their best, it's going to be a long night."
Dixon's short spring season saw one close game after another, dropping the first two games to Winnebago and Lutheran both by five points (with much of the Lutheran game played in a driving rain), then beat Stillman Valley on a last-second touchdown and lost to North Boone when the Vikings scored in the waning seconds.
This fall, the Dukes will get rematches with those four teams in a five-week stretch, hosting North Boone in Week 2 before visiting Stillman in Week 4, hosting Winnebago in Week 5 and visiting Lutheran in Week 6.
"I think the kids are excited about having that opportunity, and the great news for us is we return just about everybody that was on the field for us last year. We had a very small senior class," Shaner said. "They've had a good summer and are eager to get back out there."
After welcoming the Royal Lions back to the BNC to open the season, Rock Falls will get road trips weeks 2 and 3 to face Stillman Valley and Winnebago.
"It's a meat grinder, this conference," Parker said. "Year 1 when I was here were were playing four ranked teams to start the season. That's nothing new to us."
After hosting Lutheran in Week 4, the Rockets travel to face Genoa-Kingston in Week 5, a rematch of one of the two games Rock Falls played in the spring. The rematch of the other game, against North Boone, comes at home Week 7.
The Rockets close out the regular season with a trip to Oregon and a home date with Dixon.
The Hawks, after opening at Dixon, get three home games in a four-week stretch with Rockford Christian, Stillman Valley and Lutheran coming to Landers-Loomis Field weeks 2, 3 and 5. The flip side of that is making three road trips the final four weeks of the regular season, visiting Genoa-Kingston, Byron and North Boone weeks 6, 7 and 9.