St. Charles North senior tight end/defensive lineman Jake Furtney is still weighing his options on his future collegiate football home.
Furtney announced on X (formerly Twitter) last Tuesday he was re-opening his recruitment. The 6-foot-4 tight end committed to Army (West Point) over the summer.
"The change wasn't that Army was a bad fit. It was more of I wanted to explore all my options," Furtney told Friday Night Drive. "Army is still very much an option. I just want to have all my options then decide."
Furtney, a Class 7A Illinois High School Football Coaches all-state selection, had 46 receptions for 536 yards and five touchdowns on offense for the North Stars. Defensively, the linebacker/Edge rusher accumulated 75 tackles, 18 tackles for loss and seven sacks.
Furtney has 13 offers to date that include Air Force, Akron, Eastern Michigan, Navy, Illinois State University and more.
His older brother, Ben, is a current redshirt junior for Purdue University. Possibly pairing up in West Lafayette in some fashion is, at the very least, "on the table" as "[he's] starting to open up all options."
"The next few weeks are going to be lots of calls and visits to make sure I end up at the best place," Furtney said.
"The criteria that I go through is mostly the basics," Furtney continued. "Making sure the academics fit me and the culture of the football program. I want to make sure wherever I go I'm happy with my choice and I'm ready to work."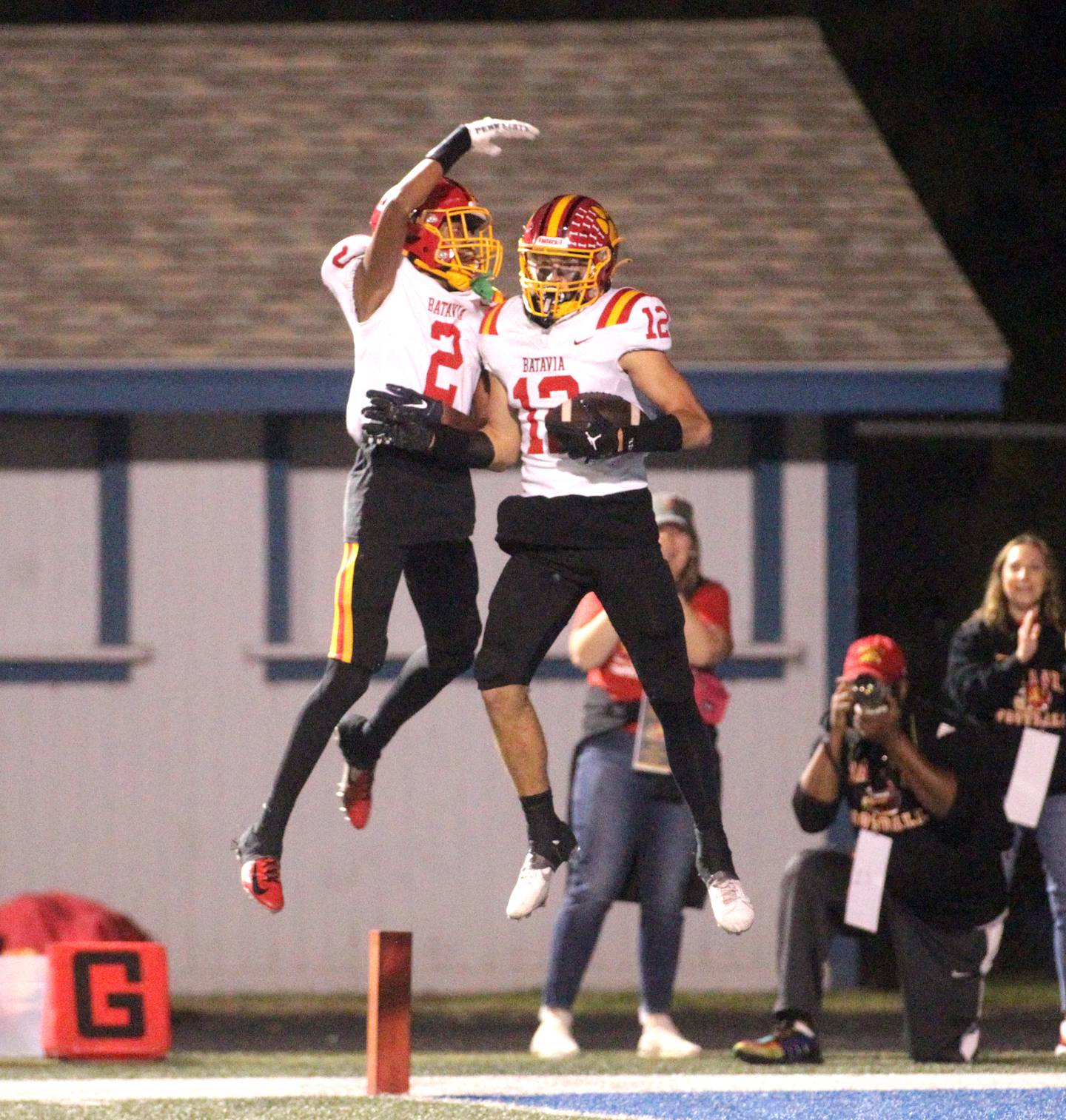 Batavia WR Isaiah Brown blooming in playoffs
Isaiah Brown seems to be hitting his stride at the right time for Batavia.
The junior wideout had five catches, 157 yards and two touchdowns in Batavia's quarterfinal win over Hononegah. Brown had another couple catches and a TD over Lincoln-Way Central the week prior.
"He puts in a lot of work," quarterback Ryan Boe said. "He really focuses in practice. We have a good time but when we have to focus, we focus up. The work in the offseason, the timing, it [all] gets us clicking."
"...Isaiah [had a good week of practice in lead-up to Hononegah]," Piron said. "I mean, practiced so well and we were saying he's due for a big game. Then, here we go."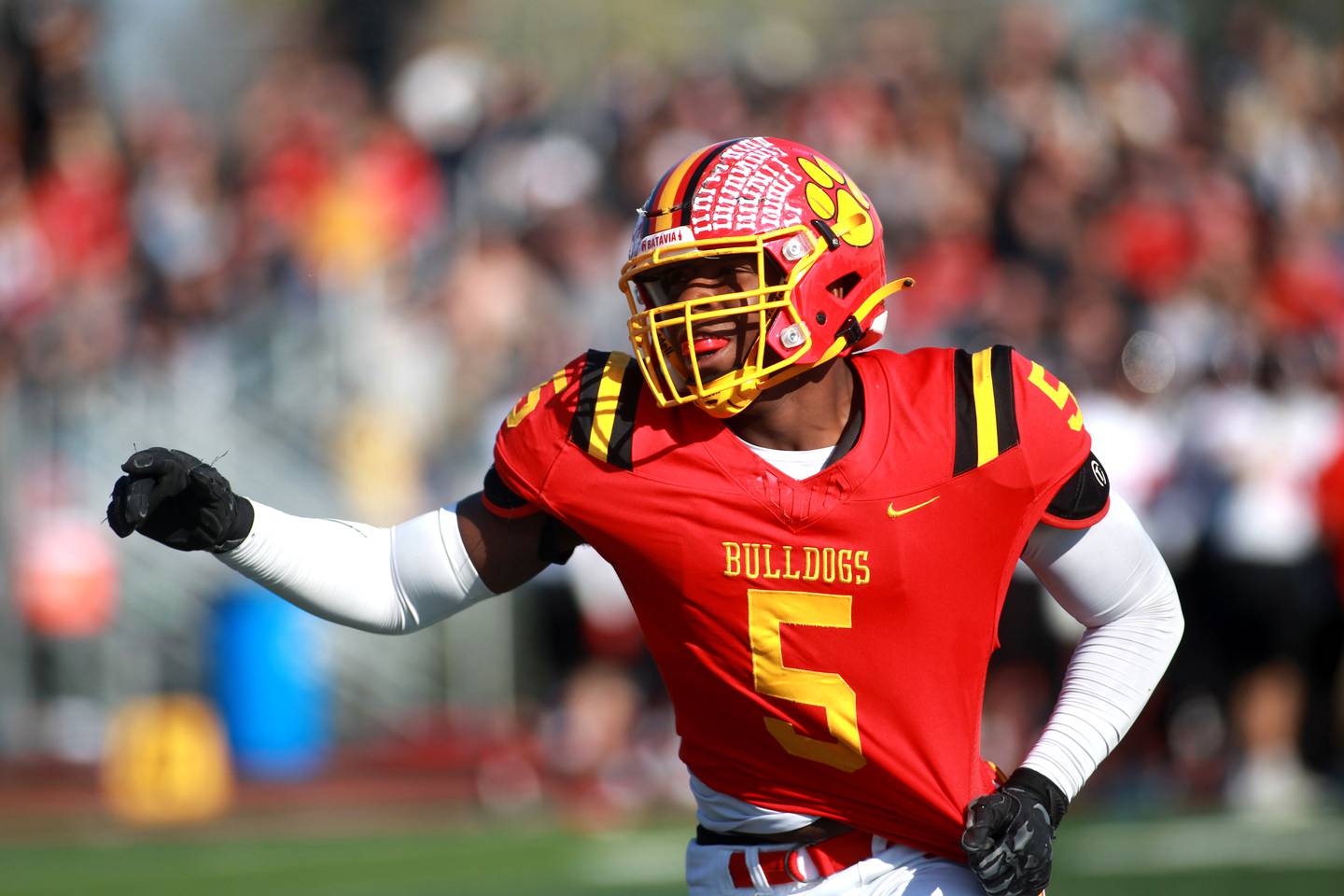 Batavia DL Jordan Buckley de-commits from Ball State
Senior defensive lineman Jordan Buckley, who verbally committed to Ball State University over the summer flipped to Western Michigan University. Buckley announced it on X on Nov. 12.
"I would like to thank Ball State University and the entire coaching staff for their consideration and support throughout the entire recruiting process. The experience was invaluable and I thank God for blessing me with the opportunity.
That said, after many talks with family, friends and coaches, I have decided to de-commit from Ball State University. This was the hardest decision I have had to make in my young life."
Buckley's older brother, Jalen, is a redshirt freshman with the Broncos.
Jordan Buckley, entering the semifinals, has 29 tackles and three sacks.