JOLIET – It's been a few years since Joliet West made this much noise on the football field.
The Tigers' last playoff appearance was 2019, thanks to winning their conference despite a losing record. Their last season with at least five wins was 2017. Their last winning season was 2016, when they finished 6-4.
After Friday night's 30-7 thumping of Plainfield South, the sky's the limit. The homecoming crowd of about 2,500 left the premises happy, but not nearly as happy as the Tigers themselves.
It was time for impromptu team pictures after the game, head coach Dan Tito among those snapping pictures.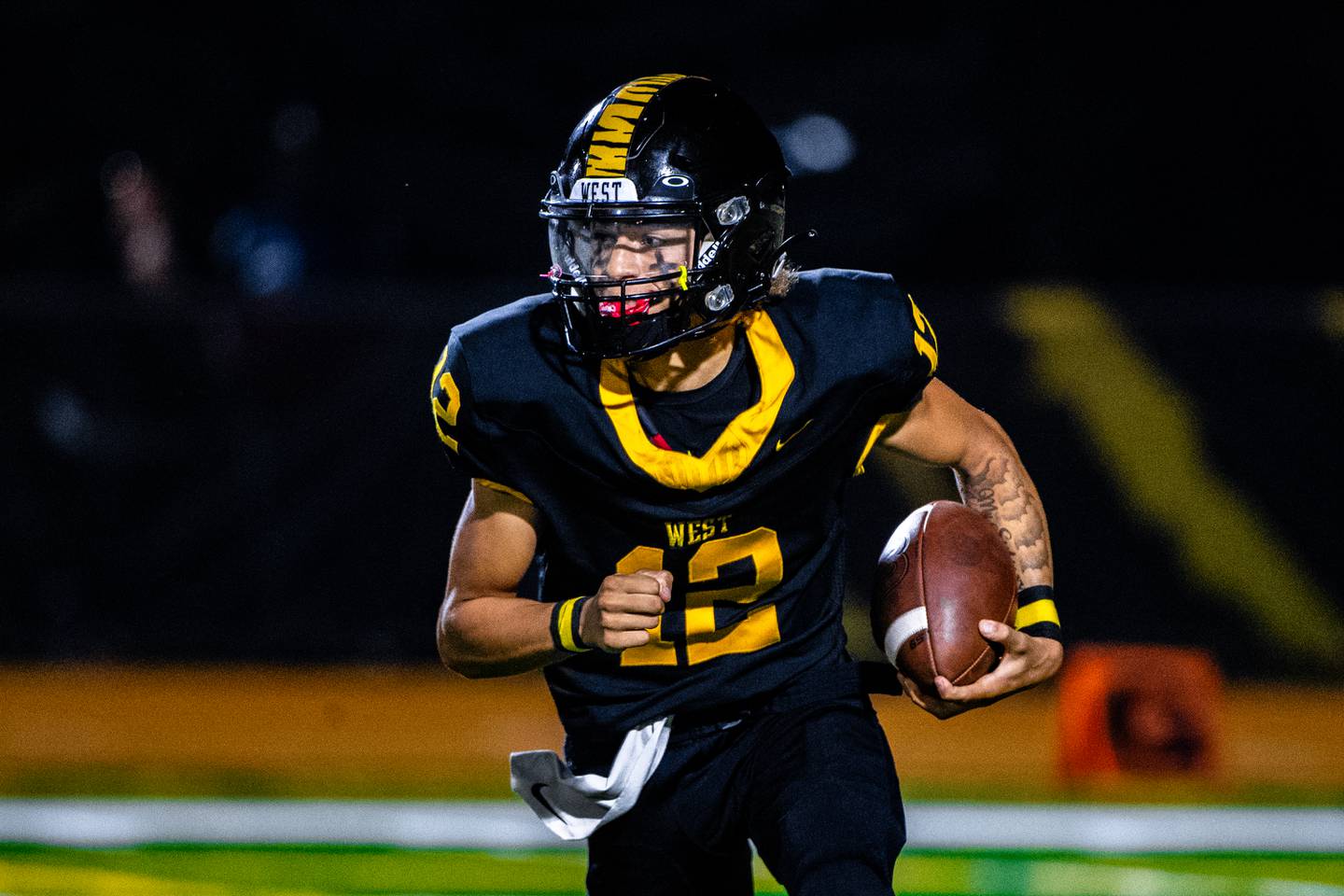 Getting to 5-1 (2-0 in the SWP East) was accomplished with regular starting quarterback Juan Rico sidelined for the second straight week.
In his first start, Antoine Brooks proved more than capable as his backup, throwing for 125 yards and three touchdowns on an 11-of-18 performance. With Brooks adding 79 yards on the ground, the Tigers' offense was as balanced as it was effective.
Gavin Garcia caught two of those touchdown passes and ran for another, with his 70-yard reception for a score with 5:41 left in the third the dagger.
Garcia expected the Tigers to improve this year, but the scope of the improvement and the possibility for more impressed even him.
"It's the connection between all of us," Garcia said. "I expected to do better than we have before, but what we're doing is something special."
For Tito, the revival has been sweet. As is the Tigers' depth. He said Rico could have played, but was held out just to make sure he's ready next week.
"This is awesome," Tito said. "The kids have been buying in ever since January workouts. It's the kids. They make me look smart. I'm just the wizard controlling the dials in back."
The man behind the curtain knows it wasn't all offense on West's part. The defense throttled the Cougars, holding them to 128 yards, just 22 on the ground thanks to a group hounding quarterback Cody Hogan most of the night. Safety KeShawn Wiley led that pack with a handful of sacks.
"Our chemistry has built up," Wiley said of the season. "In practice we go 100 percent to make us better in game situations."
The Cougars endured their fifth defeat, falling to 1-5 and 1-1 in conference. Aside from last week's victory over Romeoville, they've scored 23 points in five losses. Friday's touchdown, a 17-yard run by Hogan, came against West's second-team defense with 2:06 remaining.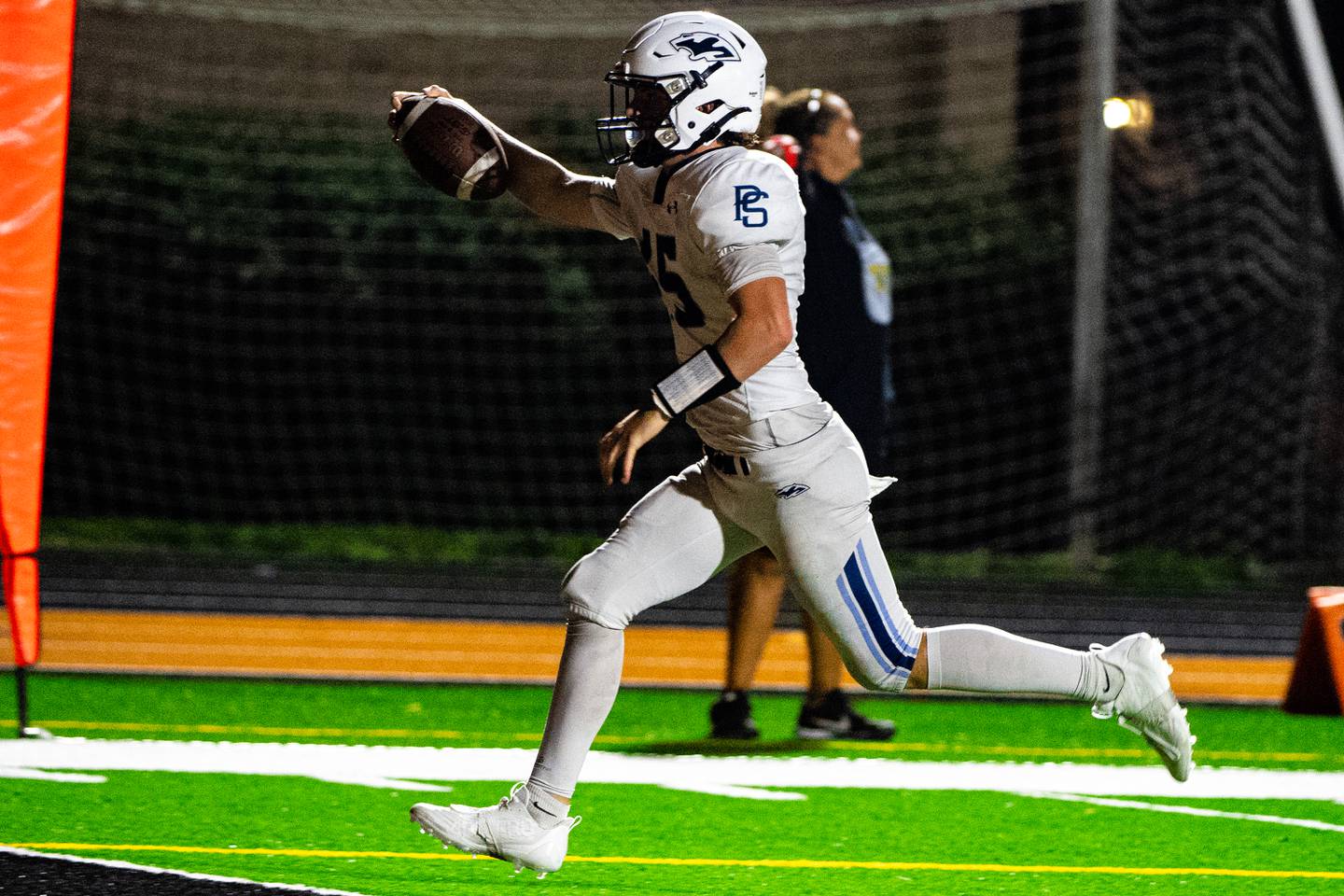 "They got us on a few plays, and we made a few mistakes that let them take it," Cougars coach Jake Brosman said. "I think we played physical. We made a lot more mistakes than we want to."
For Plainfield South, the loss killed their playoff dream. That means Brosman has to go to motivational plan B.
"We've got a team full of young guys. We've got to get them better for the future and send out our seniors in the most positive way we can."