WOODSTOCK – Friday's crosstown game between Woodstock and Woodstock North featured the perfect formula for a classic rivalry showdown.
The clutch senior performer. The massive crowd.
The controversial call.
It was that last one that will be talked about most after Woodstock North's narrow 14-7 win on its home field.
With the clock under one minute and Keaton Perkins just having made a sensational grab across the middle to advance the ball inside the Woodstock North 5, fans were bracing for the possibility of overtime.
However, after a 2-yard run on second down moved the ball to the 1, Woodstock was flagged for a dead ball unsportsmanlike conduct penalty that left everyone stunned.
Pushed back to the 16 with only 9.5 seconds left, Woodstock's final two pass attempts to the end zone fell incomplete, setting off a raucous celebration on one sideline while the other stood and stared in disbelief.
Woodstock acting coach Mickey Olhava, filling in for Mike Brasile who was out with illness, said there was no real explanation given for the penalty.
"I didn't really get one, which was a little frustrating," he said. "The closest thing was that I was told I exited the box to call a timeout. "I was calling a timeout, he wasn't responding. I don't know how else to get a referee's attention other than to run to him to call a timeout.
"I'm not going to blame them, but they should have been looking toward us and that just didn't happen."
It was a strange ending to Woodstock North's first win in the series in five tries. This win was satisfying nonetheless considering both sides of the ball came up big at different times.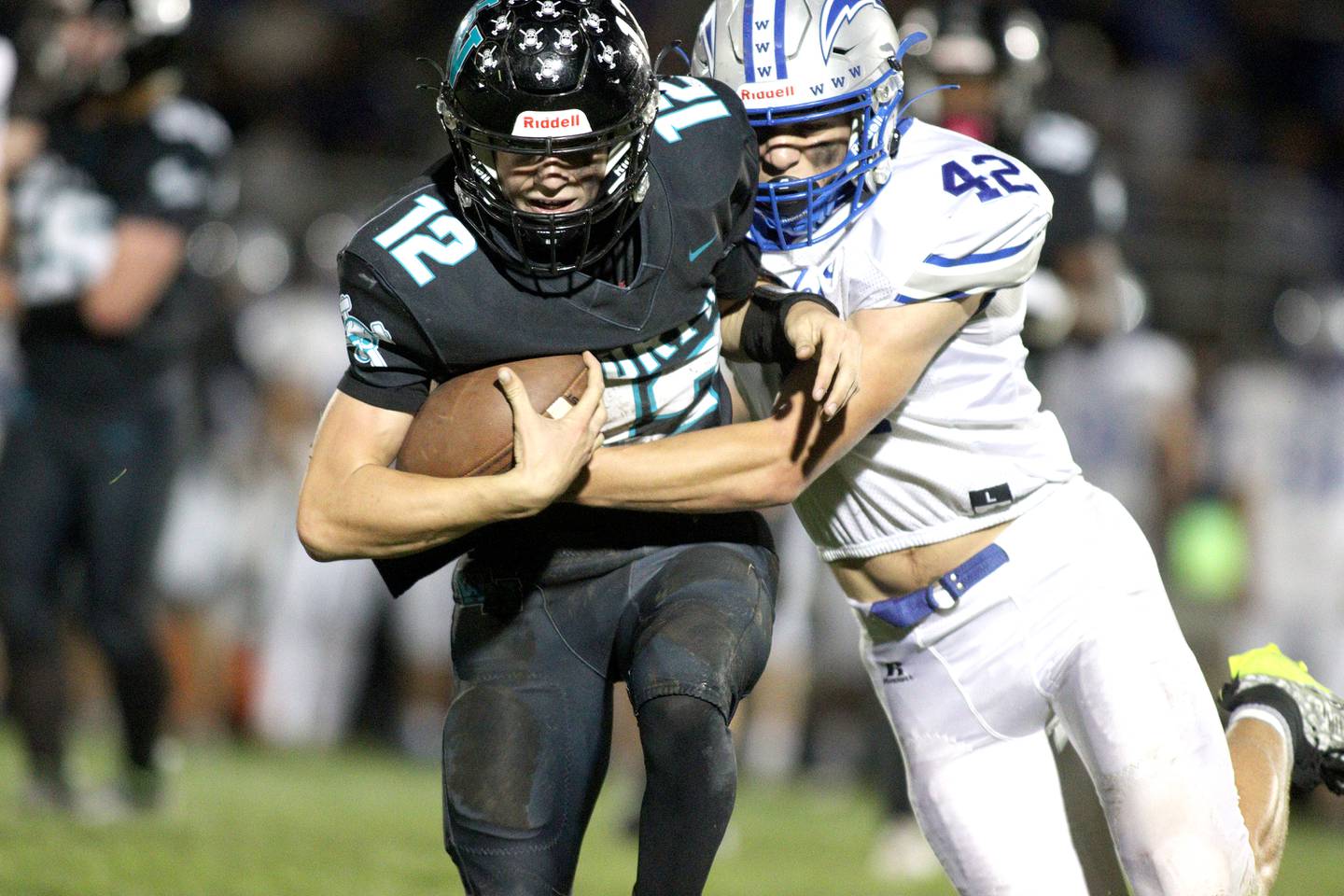 Offensively, senior quarterback Landan Creighton had one of the biggest games of his career with two touchdowns, the first being a 94-yard touchdown run on the Thunder's first offensive play of the game.
"It started off as an ordinary play, but I saw it was open so I took my opportunity and ran," said Creighton, who finished with 125 yards rushing and 41 yards passing. "It was super exciting. We were all hyped up and ready to play."
The Blue Streaks answered.
On fourth-and-4 on their next offensive series, Caden Thompson found Perkins for a 23-yard score to make it 7-7.
Thompson and Perkins connected five times for 73 yards.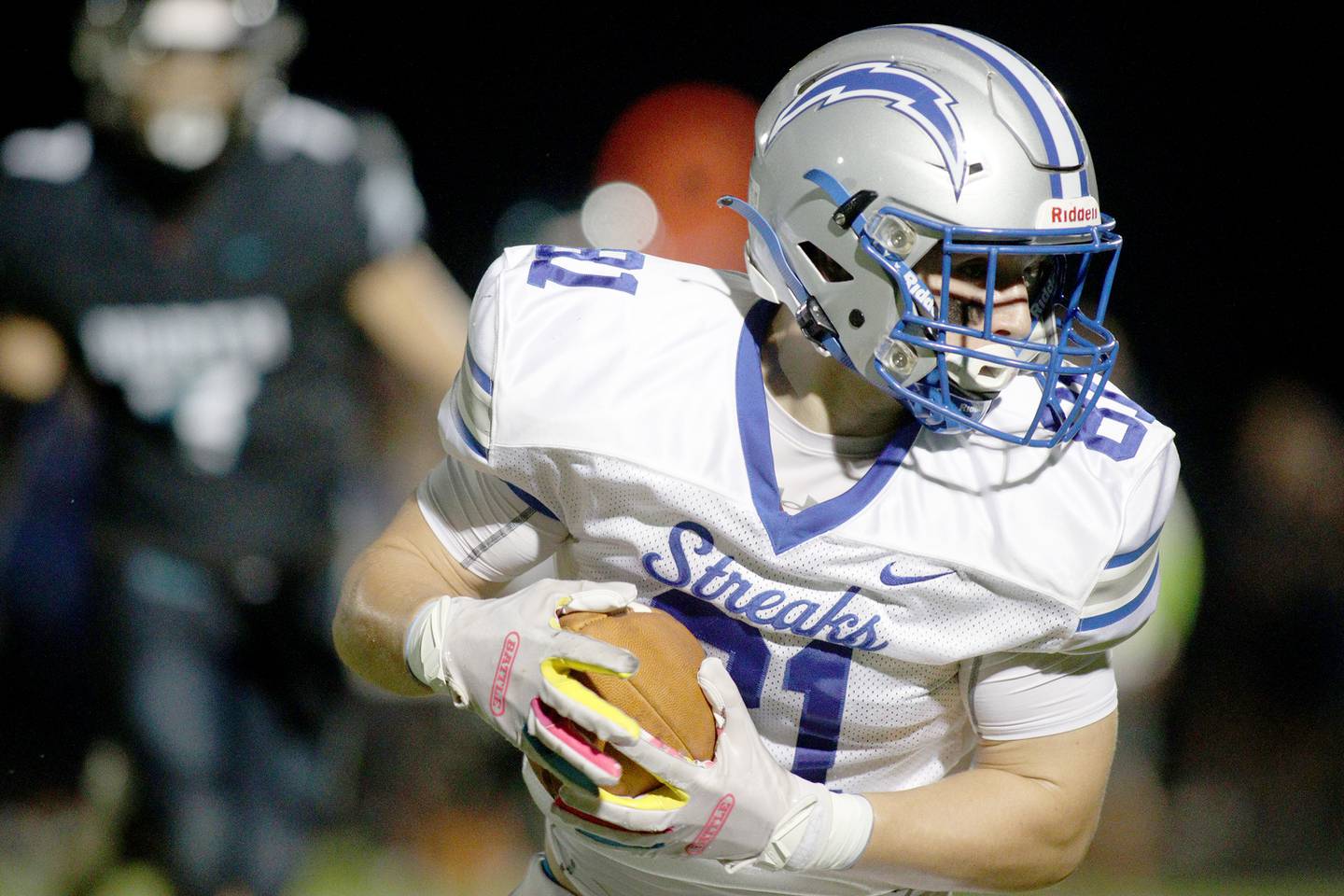 However, Creighton answered with a touchdown pass of his own, hitting Parker Menzel from 3 yards out to make it 14-7 going into halftime.
From that point out, it was all about Woodstock North's defense, which gave up just one first down on Woodstock's first three series of the second half.
"It was about stopping their inside run game," said junior lineman Dillon Gavers, who had a critical tackle for loss on third-and-1 to stop one of those drives. "They thought they were going to come out with tackle run and run it straight through the tackle, and that's mainly what we had to stop everytime."