Three local football players will participate in the 2023 Illinois High School Shrine Game at 11 a.m. June 17 at Illinois Wesleyan University's Tucci Stadium.
Rosters for the Shrine Game, which is hosted by the Illinois Coaches Association along with the Mohammed Shriners, were announced Wednesday.
Fulton has a pair of players in the game, but they'll suit up for opposing teams. Kicker Endi Qunaj is on the roster for the Red Team, while lineman Braiden Damhoff will play for the Blue Team. Forreston running back Johnny Kobler will join Damhoff on the Blue Team.
Damhoff was an SVM All-Area first-team selection, an Illinois High School Football Coaches Association first-team all-stater, and a unanimous all-NUIC selection on offense and second-teamer on defense this past fall. He helped paved the way for an offense that posted 1,916 yards rushing and 1,612 yards passing, and he also had 78 tackles (42 solo), seven tackles for loss and a sack as the Steamers advanced to the Class 1A state quarterfinals for the second straight season.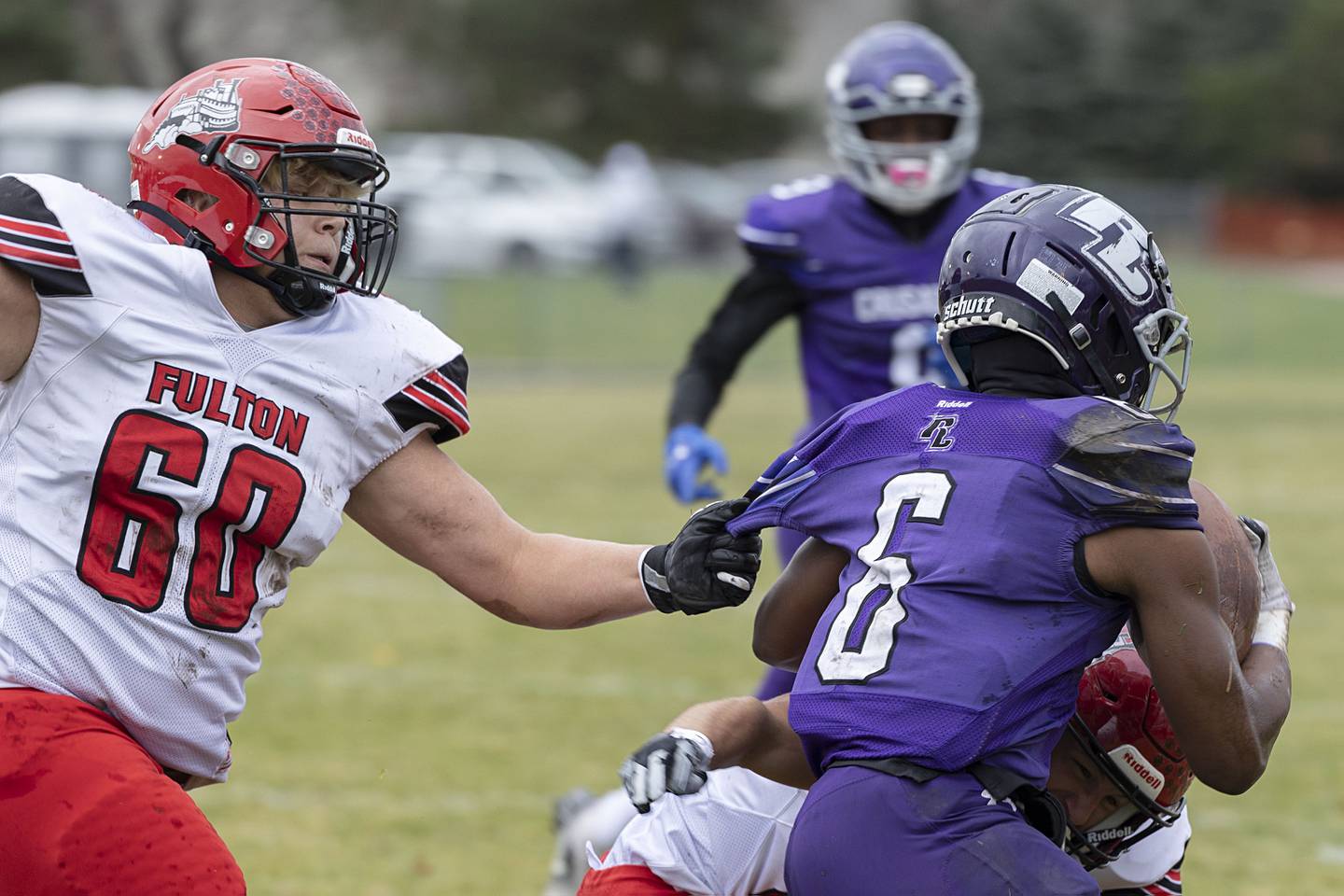 Kobler was an SVM All-Area first-team pick and a unanimous choice on both sides for the ball on the NUIC all-conference squad. He ran 216 times for 1,488 yards and 24 touchdowns, and also had 50 tackles (18 solo) and a tackle for loss as the Cardinals advanced to the Class 1A state semifinals.
Qunaj was a second-team selection on the SVM All-Area Team, and a unanimous all-NUIC honoree. He connected on 45 PAT kicks and seven field goals, with a long of 44 yards; he also averaged 52.2 yards per kickoff and booted 22 touchbacks.
Byron's James Cone will join Qunaj on the Red Team, while local conferences will also be represented by players from Stillman Valley, Geneseo, Moline, Rock Island, Princeton, Rockridge, Lena-Winslow and Durand-Pecatonica.
The players report on Tuesday, June 13 for practices and other ceremonies leading up to the game. There is a cookout Thursday and a banquet Friday.