The Bureau Valley Storm football team may not win as many games as they'd like this year, but they are winning in many other ways.
The Storm have been learning life lessons this season. Life, as they are learning, is not always fair.
They are learning about compassion and how to treat one another and rally around others in time of need.
The Bureau Valley community suffered a tragic loss when BVHS junior Bailey Broers, 16, was killed in a automobile accident in July.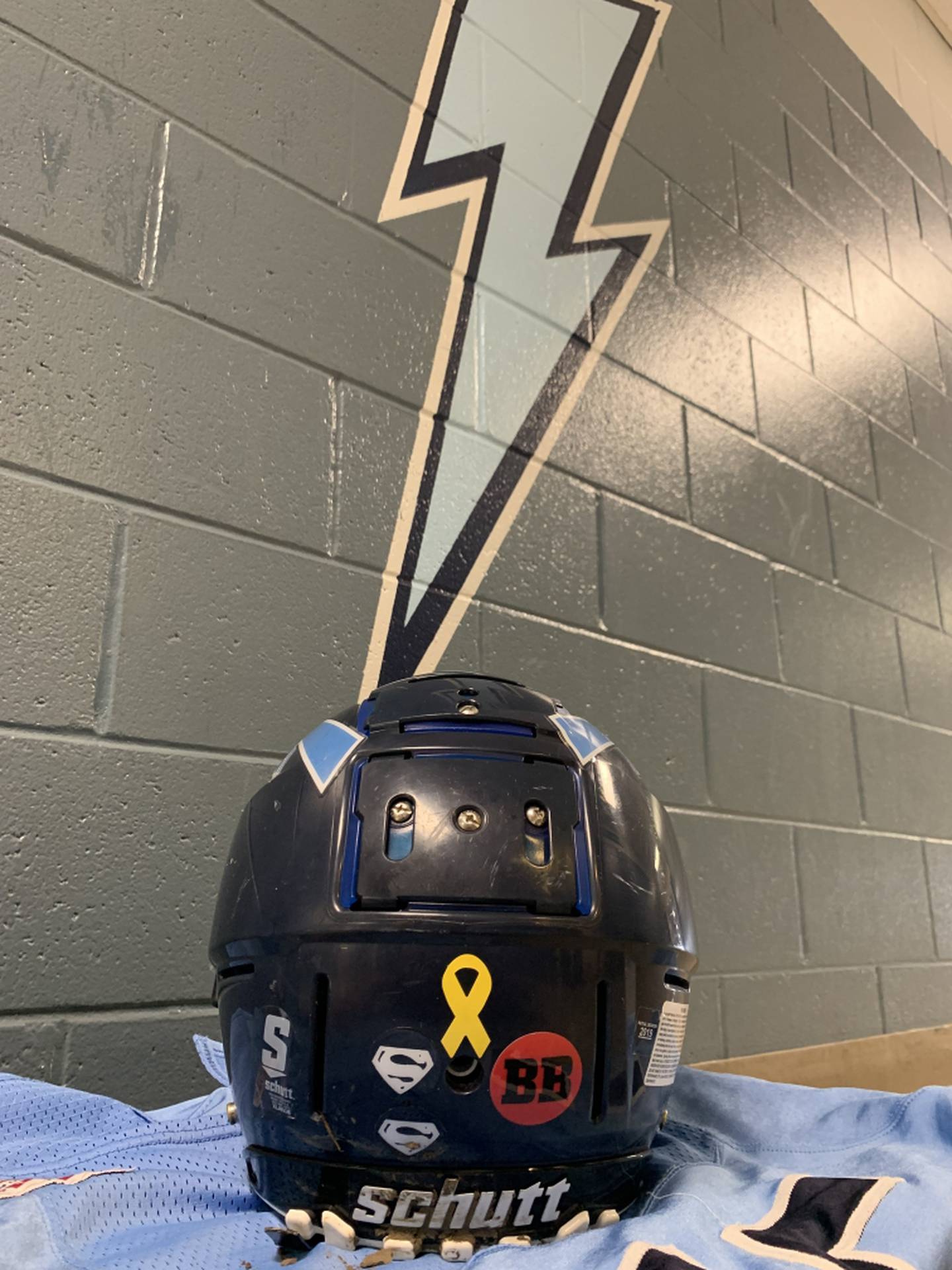 The Bureau Valley FFA wear "Farming for Bailey" shirts in his honor. And even though Bailey was not a member of the football team (his step-brother Logan Johnson is), the Storm sports "BB" decals in his memory, because they all considered him a friend and a part of their family.
When head coach Mat Pistole's father-in-law, Roger Sterling, passed away unexpectedly recently, the Storm football team, including players, coaches and managers, all attended the visitation by bus in Princeton. Didn't matter they had a Homecoming parade to get ready for, they wanted to be there.
Pistole said it meant the world to his wife, Lindsay, and all the Sterling family. She posted a video clip of the team loading up the bus and said, "When the entire Bureau Valley football team shows up to pay their respects, you know something special is happening."
Indeed!
"It's really just the character of our kids and upbringing. The program we want to build, we want to be servant leaders. We want to help out anybody in need," Pistole said. "These kids have dealt with more adversity I'd ever wish upon anyone. We dealt with a father (Craig Freeman) dying of a motorcycle accident during the 2019 season, then COVID which has affected all of us, and then to deal with a close friend dying. Then for supporting me and my family the way they did, it just speaks to the character of these kids.
"In my opinion, really gets me excited for our future leaders and that's what we're really trying to build at Bureau Valley."
Pistole refers to a highly successful coach who was asked once what he thought about his players and he said to ask him in 20 years.
"That's kind of the approach we are taking at Bureau Valley. Ask me about these kids in 20 years. We're trying to develop leaders and better people and I think that's going to be more beneficial than any win will bring us," Pistole said.
Storm senior quarterback Adam Johnson said being there for the Broers and Pistole families was "really important" to all of the football team.
"We talk about our team being a family, and with that we are always there for each other," he said. "Coach really needed us to be there for him, so we were, and Bailey was a close friend to so many of us, so we put that decal there to honor him. That's just what family does."
BV Superintendent Jason Stabler said the Storm football team continues to make the school and community proud on and off the field.
"Every night I watch them, I'm just proud of the way they handle themselves. They fight. They don't give up and they rally around each other and pushing through no matter what the score is," he said.
"Seeing them go to (the visitation), I know it meant a lot to coach and his family. ... When you talk about life lessons and sports, life's full of adversity and these kids have been facing it. That's a lesson they will take throughout life. When adversity happens, it's how you respond to it. They're a good crew."
Stabler said the football team's actions are typical of the rural Bureau Valley community.
"The way our community works, when somebody's going through it, they all rally together," he said.
That's what families do.
Kevin Hieronymus is the BCR Sports Editor. Contact him at khieronymus@bcrnews.com.