Keep your winter jackets on. There will be spring football in the state of Illinois.
Teams may begin to practice on March 3 with games to start March 19. Average highs in Illinois in March is 46 degrees with lows averaging 26 degrees.
This a reprieve from the original restart date, which would have practices starting this week with temperatures hovering around zero with negative wind chills.
Many teams are opting for Saturday matinees to help battle the chilly temperatures of mid-March in northern Illinois. St. Bede will play on four Saturdays and Bureau Valley is playing all four of its games on Saturdays.
"I like it. Best chance for warmth during the day," St. Bede coach Jim Eustice said.
Bureau Valley coach Mat Pistole said the Storm will have a lack of upperclassmen and having Saturday games will be beneficial in gaining that extra day of practice on Fridays to be fully prepared to play on Saturdays. Plus, Saturday afternoon gives them the best chance at better weather.
"I'm so excited to be able to have some Saturday afternoon games again at the stadium," he said.
There will be even a week of Thursday Night Lights on April 1 with three teams moving up a day to avoid Good Friday.
Not playing full schedule
The IHSA granted six weeks for spring football, but not all area schools are filling each week.
Only Princeton, St. Bede, Orion and Rockridge are playing a full six in the Three Rivers Conference.
Hall will play five weeks while Bureau Valley is opting for four, skipping Weeks 1 and 6.
Other Three Rivers schools playing shortened seasons are Erie-Prophetstown, Fulton, Monmouth-Roseville and Morrison with five each and Newman and Riverdale with four each.
Hall Athletic Director Eric Bryant said the Red Devils chose to take the last week off of football to better enable athletes with the three-week overlap between football and baseball.
"We decided as a school to eliminate one week of the overlap. Some schools decided to (skip) two weeks — one at the beginning and one at the end to try to prevent athletes from having to make a choice of what they were going to do," he said. "We want kids to be able to do everything they want to do and not have to make choices between sports. Some still might do that anyway, but we're trying to limit it as much as possible. It's not fair to them."
Pistole said playing four games in the spring helps with overlapping of winter and spring sports for BV's many multi-sports athletes.
"When you share 85% of your athletes with winter and spring sports in a small school environment, being a team player and working together is vital to maximize the success of all sports. It was important to us to avoid overlap with winter and then spring sports," he said. "The demands of trying to play multiple sports at once, keep academics in check in an already very challenging environment, the lack of physical preparation we have been able to do due to COVID-19 protocols and shutdowns and weather concerns that could also contribute to injury issues, we felt what was best for the Storm was to schedule four games from end of March until mid-April when baseball/track would begin without overlap with basketball and then spring sports."
On the front end of the season, Pistole said taking the first week off will give them 17 days to practice, 20 for non-basketball players, which will be beneficial for his young squad.
"We are so very grateful to have the four opportunities that we have been given to put on the bolts, pound the stone and play some football," Pistole said.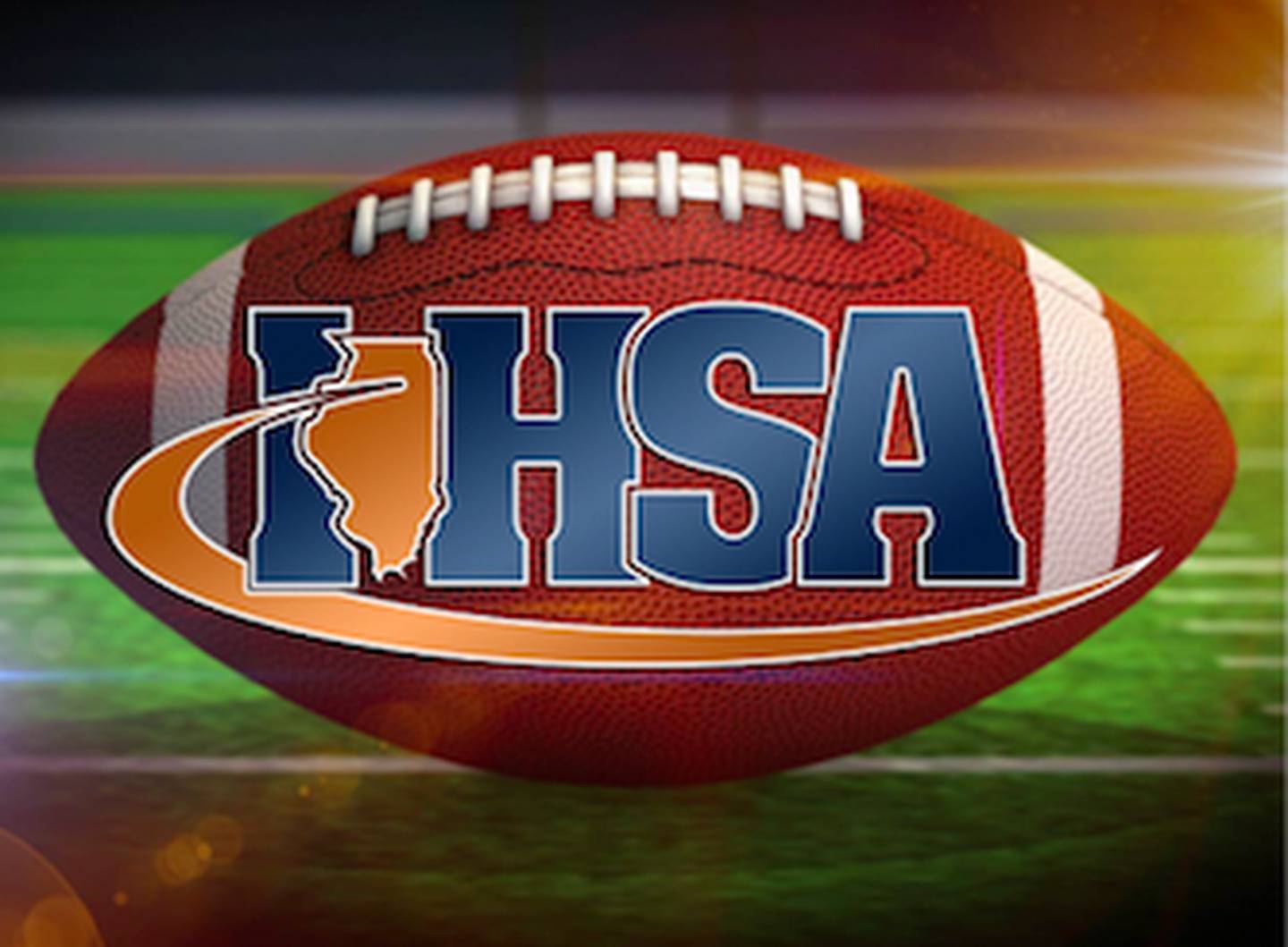 Rivalry games
Bureau County will be treated with a rivalry match-up right out of the gate when the St. Bede Bruins host their rivals from Hall for a Saturday matinee at 1 p.m. on March 20. It will be Homecoming Week for the Academy.
A week later, Hall will lock in for another rivalry game against Princeton, hosting the Tigers for a 7 p.m. kick off on Friday, March 26, at Nesti Stadium in Spring Valley.
The Red Devils will play a third straight Bureau County rival Week 3 when they host Bureau Valley on Saturday, April 3, at 1 p.m.
Surely, the most anticipated games of the spring will come Week 5 when Princeton travels to Newman on Friday, April 16. The Comets are defending 2A state champions and the Tigers are coming off a 3A state semifinal run and had high hopes to play for a state crown.
The Tigers will open at home Friday, March 19, vs. Erie-Prophetstown. PHS will also play home vs. Kewanee on Thursday, April 1, at Orion Friday, April 9, and close out the season at home on Friday, April 23, vs. Fulton.
Bureau Valley's four-game slate includes March 27 vs. Newman, April 10 vs. E-P and April 17 vs. St. Bede, all Saturday dates at home.
Hall's remaining games are Friday, April 9, at Kewanee and a Week 5 date at home vs. Rockridge, date to be announced.
St. Bede's schedule includes Friday, March 26, at home vs. Monmouth-Roseville, Thursday, April 1, at E-P, Saturday, April 10, at Newman, Saturday, April 17, at Bureau Valley and Saturday, April 24, at Orion.
Bureau County 2021 spring schedules
WEEK 1
Friday, March 19
E-P at Princeton, 7
Saturday, March 20
Hall at St. Bede, 1
*Bureau Valley off
WEEK 2
Friday, March 26
Monmouth-Roseville at St. Bede, 6:30
Princeton at Hall, 7
Saturday, March 27
Newman at Bureau Valley, 1
WEEK 3
Thursday, April 1
Kewanee at Princeton, 7
St. Bede at E-P, 6:30
Saturday, April 3
Bureau Valley at Hall, 1
WEEK 4
Friday, April 9
Hall at Kewanee, 7
Princeton at Orion, 7
Saturday, April 10
St. Bede at Newman, 12
E-P at Bureau Valley, 1
WEEK 5
Friday, April 16
Princeton at Newman, 7
Rockridge at Hall, 7
Saturday, April 17
St. Bede at Bureau Valley, 1
WEEK 6
Friday, April 23
Fulton at Princeton, 7
Saturday, April 24
St. Bede at Orion, 1:30
* Bureau Valley, Hall off