DeKALB — The NIU football team has experienced a somewhat improbable defensive turnaround the past few weeks and will look to keep that defensive momentum alive when the Huskies face Miami on Wednesday.
The Huskies (3-7, 2-4) have given up more than 24 points once in the past four games, have posted a 2-2 record during that stretch and have climbed up the Mid-American Conference rankings in most defensive categories.
If they hope to continue the hot streak against a Miami team that may be without its starting quarterback and has struggled to throw the ball in general this year, these three players will be at the center of the storm.
Nick Alvarado, freshman linebacker
The true freshman played in his fifth game last week in a 24-21 win over Western Michigan, making him ineligible for redshirt this year. But he made the most of the game, leading the team with seven tackles, including half a sack.
It was a breakout game for Alvarado at an already loaded position group. He's now up to 11 tackles on the year, but against a Miami team that presumably will try to run the ball a lot, he's poised for another big game.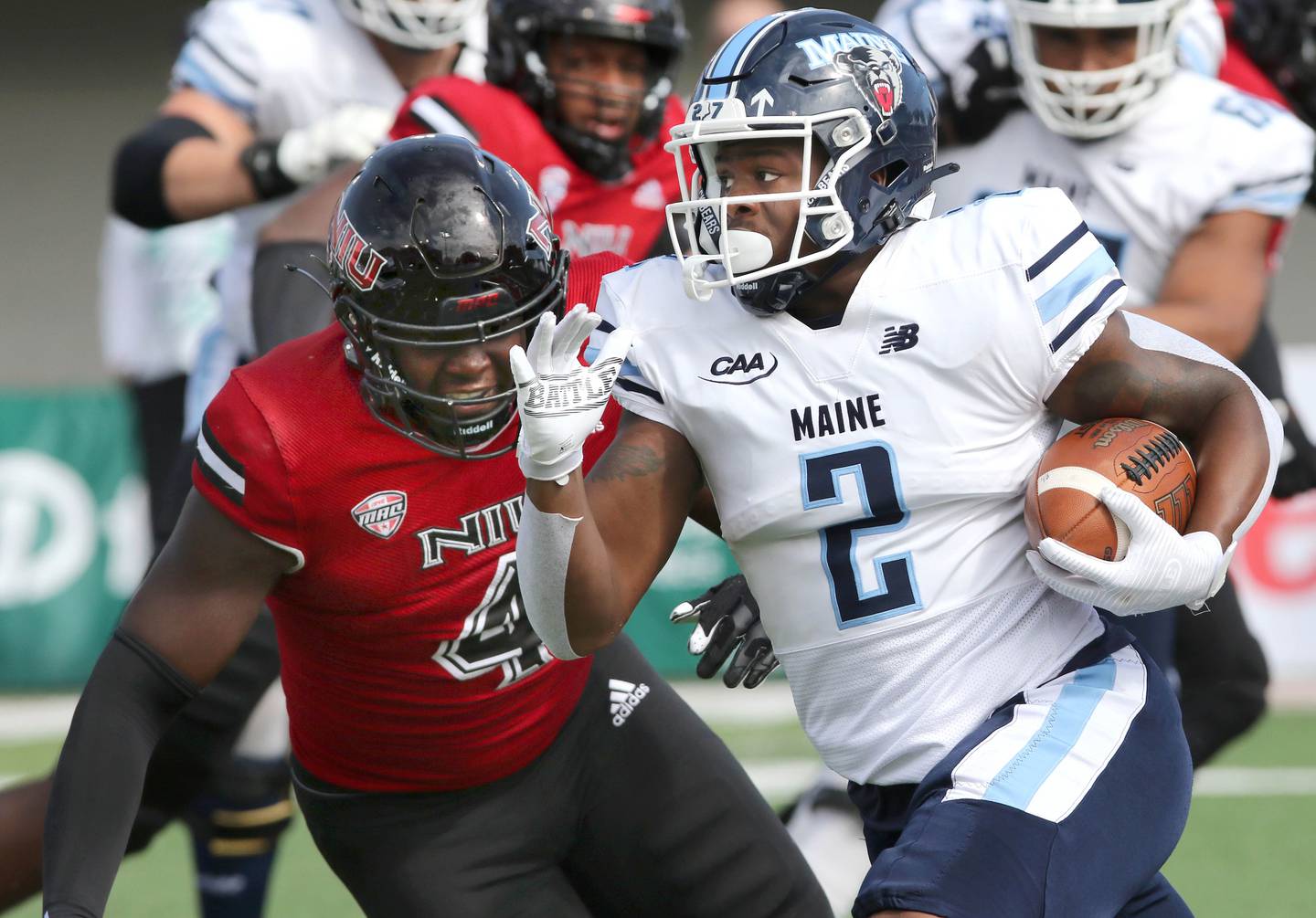 Ray Thomas, sophomore defensive end
Thomas is only fifth on the team with 38 tackles, but he has eight tackles for loss. All four of his tackles last week were for a loss, plus he had a pass breakup.
NIU had six sacks last week. Coach Thomas Hammock has said that the secondary will improve the more the front seven gets pressure on the quarterback, and the team proved that last week. They gave up a season-low 185 passing yards.
Jordan White, sophomore safety
Statistically White had his quietest game since becoming a starter with only three tackles and a pass breakup last week. But he also had a pair of torpedo-like hits on Western Michigan players to garner the attention of the national broadcast team.
But since becoming a starter against Toledo, he's been the team's leading tackler and has a pair of tackles for loss. The secondary still probably has the most to clean up of any of the defensive units. But the way White has been playing is a promising sign for the future.
Last week
We went with: Tristan Tewes, J.J. Lippe and Jaiden Credle
What they did: With Antario Brown, Mason Blakemore and Harrison Waylee all missing, Credle ran 36 times for 136 yards and a touchdown. Lippe not only paved the way for him and Justin Lynch's key 56-yard run on the final drive, but he and the line did not allow a sack. Tewes had a team-best four catches for 64 yards.