DeKALB – Northern Illinois University still is searching for its first win against an FBS school this season after last week's 44-38 double overtime loss to Ball State, and the road gets tougher this week against rival Toledo.
The Huskies (1-4, 0-1) will need big performances from these three players against the Rockets (3-2, 1-0) if they want to win and keep any realistic shot of a repeat Mid-American Conference title alive.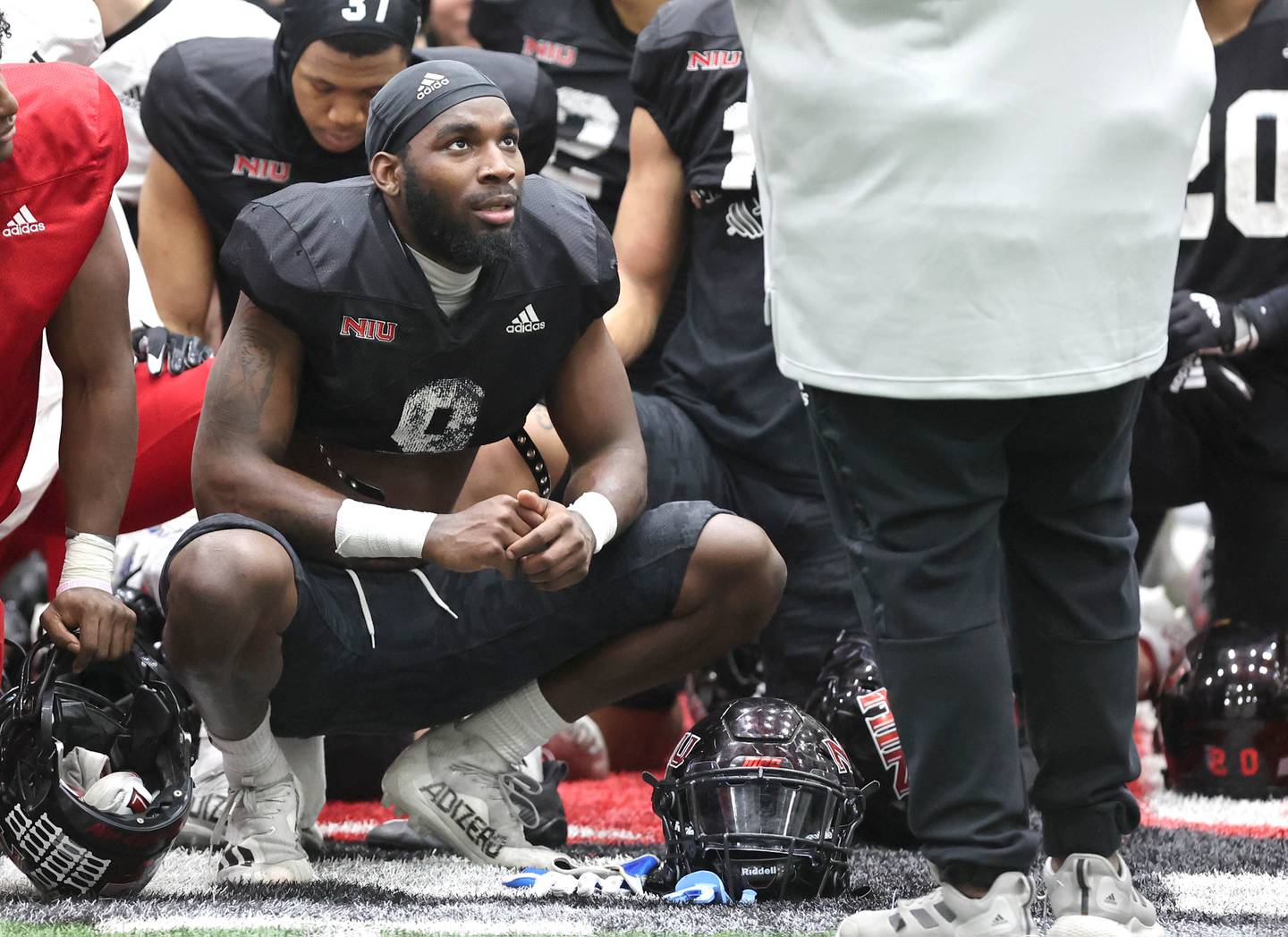 Daveren Rayner, sophomore linebacker
Not the first time we've put him on this list, Rayner had an impressive nine tackles last week – although it speaks to the season he's having, that's the second-fewest he's recorded in a game this season.
But Rayner also had three quarterback hurries without a sack, and has one sack this season despite being somewhat of a regular presence in opposing teams' backfields.
If he can get to the quarterback and take him down consistently Saturday, it will undoubtedly mean the Huskies are having a happy homecoming.
J.J. Lippe, sophomore right tackle
OK, I'm taking a chance on this one, but bear with me. Last week, we knew the line would look different when left tackle Marques Cox was hurt against Kentucky. And sure enough Evan Buss started in his place.
But what was unexpected was Nolan Potter missing the game at right tackle and Lippe, who hadn't played since Week 1, getting the start at right tackle instead of left guard. John Champe continued his play at left guard after taking over for Lippe, who started every game last season.
This week, Lippe is listed behind Potter at right tackle. But NIU is known for subterfuge on the depth chart.
And I think it's safe to say the line had an excellent game last week. While Ethan Hampton was sacked three times, the Huskies averaged about six yards per carry while running for 332 yards. So something tells me Lippe will be back out there.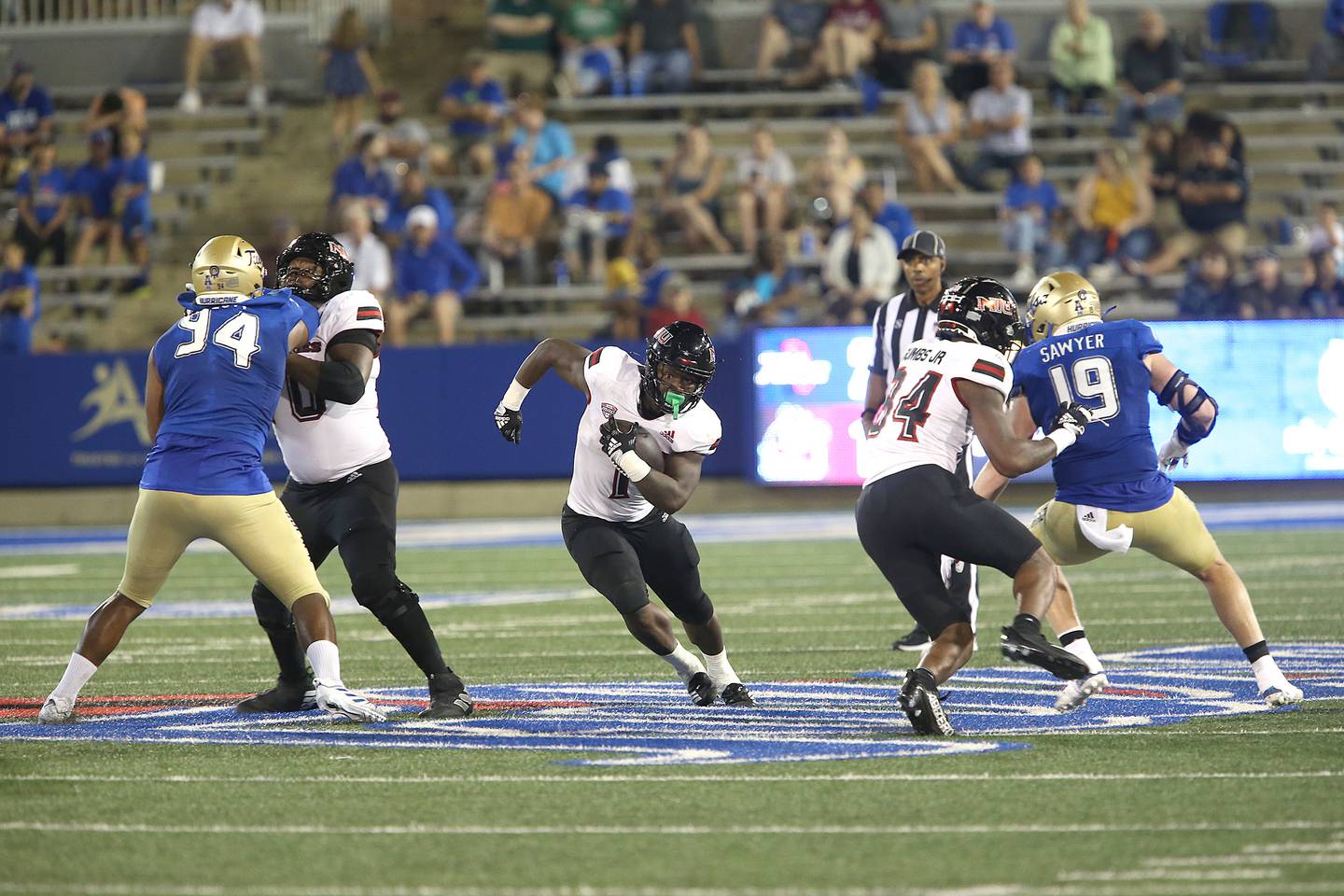 Antario Brown, sophomore running back
Harrison Waylee had a huge ground game last week, rushing for 230 yards on 20 carries. Brown had two carries for 5 yards.
I don't know what it is, but I just feel like NIU is a better team when there's more balance between the backs – Waylee with 20 carries, Brown with 10. Not for nothing, but quarterback Justin Lynch had 15 carries for 93 yards running a wildcat offense, but Brown definitely was not a factor.
This is probably jumping out on another limb, going with a back who hasn't eclipsed 73 yards in a game this season, but I really think Brown is going to factor more into the offense this week, and I think the Huskies will be better for it.
Last week
We went with: Evan Buss, Cyrus McGarrell and Fabian McCray.
What they did: Check out the running stats above to get a feel for how Buss did. Hard to succeed on the line if one of the cogs is off. McGarrell started but had only one tackle. McCray made two catches for 18 yards but was targeted multiple times.