DeKALB – DeKalb city leaders joined representatives from the Metropolitan Mayors Caucus and ComEd Tuesday to celebrate the announcement of the latest round of funding for community infrastructure projects that promote public safety and health.
Through the Powering Safe Communities program, which awards grants to communities to help launch projects across the northern Illinois region, ComEd officials say they hope to provide the seed that enables initiatives to grow.
"It's about innovation, it's about impact and it's about the future," said Keisha Parker, vice president of external affairs for ComEd. "These grants are going to help seed investment community-driven projects with an eye toward safety and innovation. These were competitive grants that are really going to help serve the municipalities as they understand what the local issues are. And they can implement new initiatives to keep residents safe."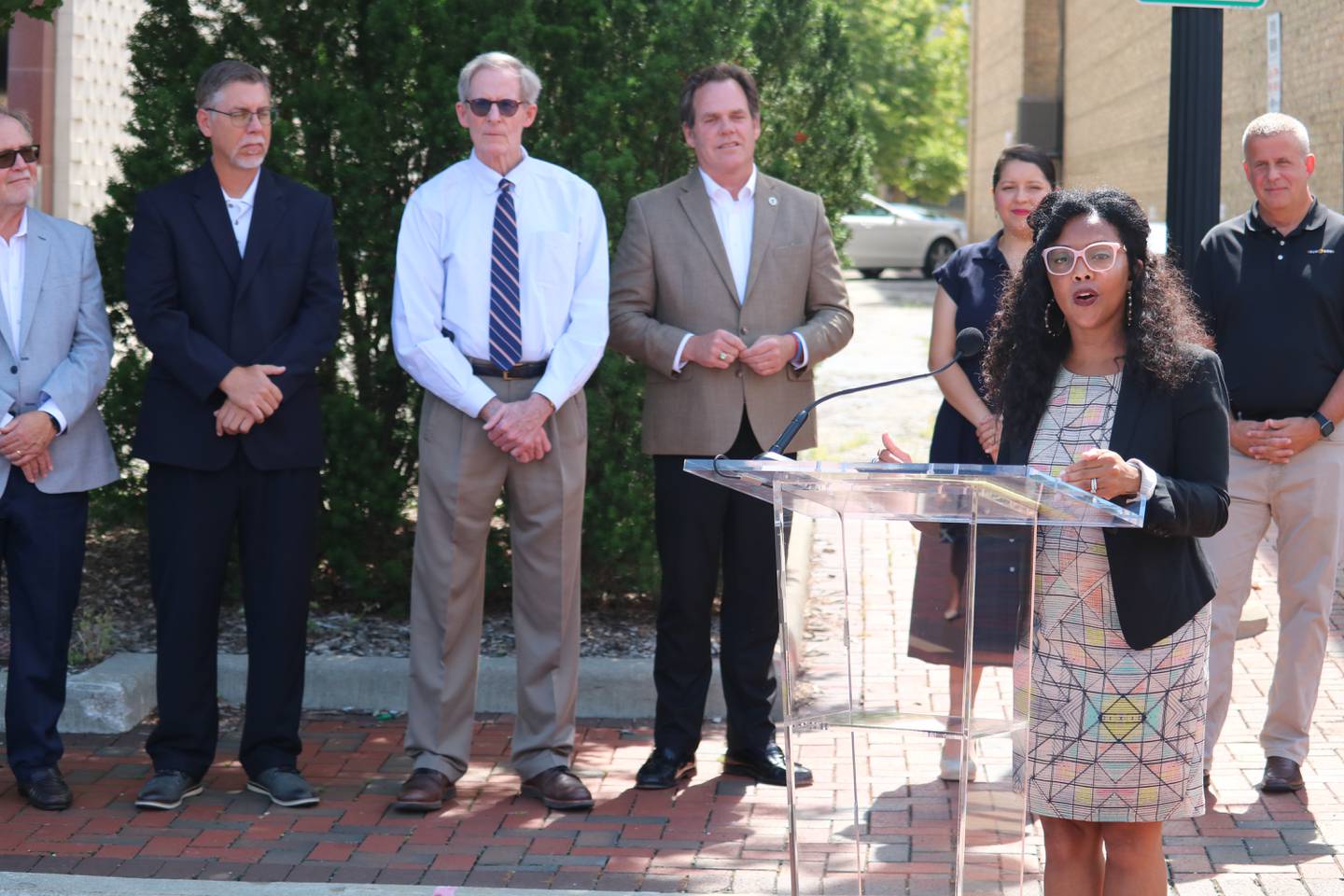 ComEd and the Metropolitan Mayors Caucus intend to award 21 community grants totaling $171,000 as part of its 2022 funding cycle.
The Powering Safe Communities program has been around since 2015 and awarded an estimated $1.7 million in funding, to date.
The grants can be used to help pay for a variety of projects varying from fleet electrification initiatives and EV charging stations to solar-powered pedestrian safety pilots.
As a past recipient of a Powering Safe Communities grant, DeKalb city leaders used the event to celebrate the completion of a new electric vehicle charging station nestled in the city's downtown at Van Buer Plaza.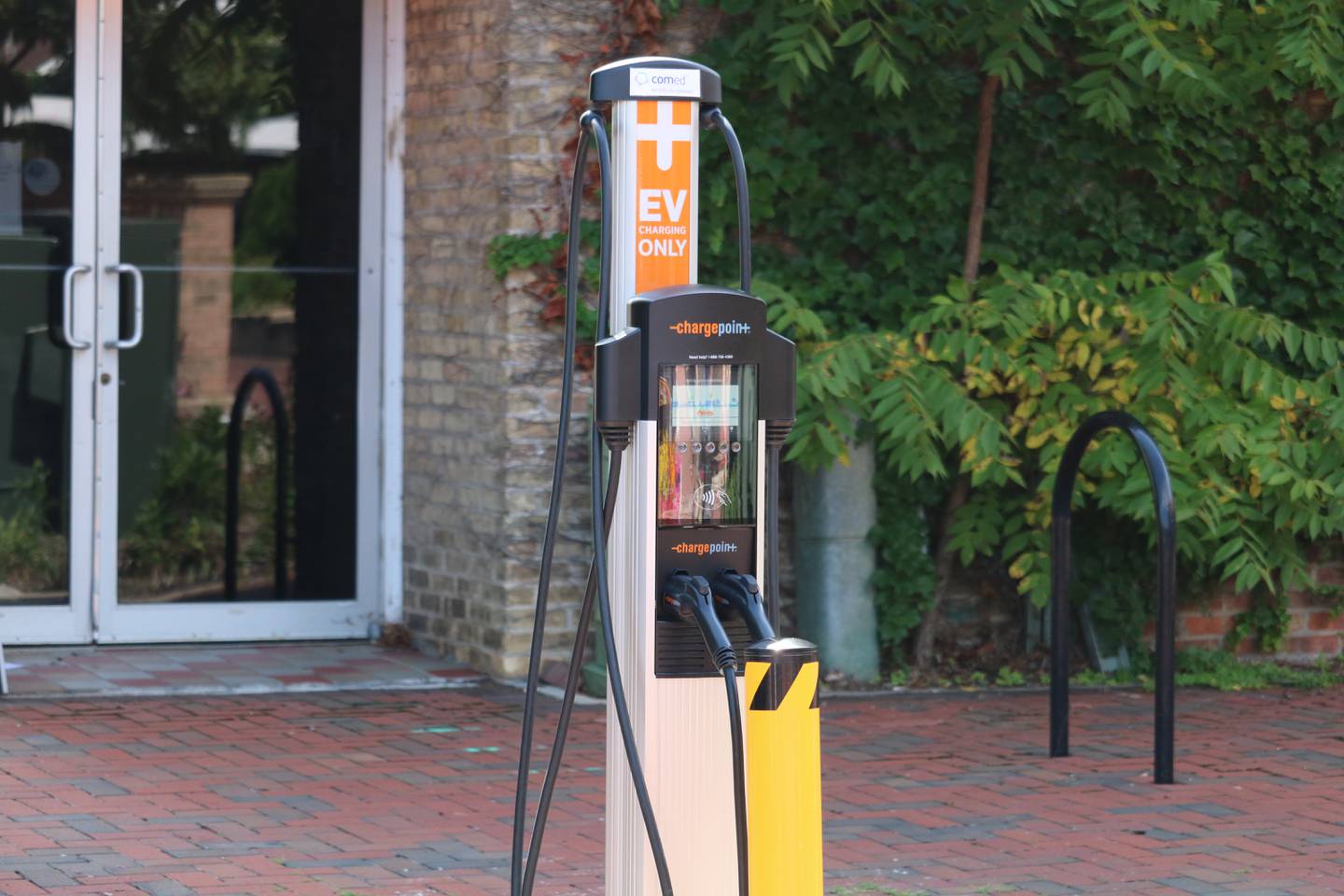 DeKalb Mayor Cohen Barnes said the initiative speaks volumes to the community's desire to buck trends and set new ones.
"Bringing this charging station here I think is another indication of the forward-thinking of our community," Barnes said. "We – with a major university here – have a long history of innovation, have a long history of looking into our crystal ball and looking into the future and figuring out where the needs are going to be and making sure we're able to provide that with our community."
The city currently manages a network of two electric vehicle charging stations, officials said. It remains unclear how many more of them are privately run.
Barnes said the electric vehicle charging system has been nothing but a source of positivity for the local economy. He said he himself owns an electric vehicle, and has spent time traveling to communities and topping off a charge.
"When you think about EV and charging stations, this is obviously the wave of the future," Barnes said. From an economic development standpoint even, EVs are a great way for people to be able to come and see our community, to be able to experience it."
Matt Duffy, executive director for the DeKalb Chamber of Commerce, acknowledged the concerns that some people may have about switching from gas-powered vehicles to electric. He said investing in an electric vehicle charging station in the city's downtown makes a lot of sense.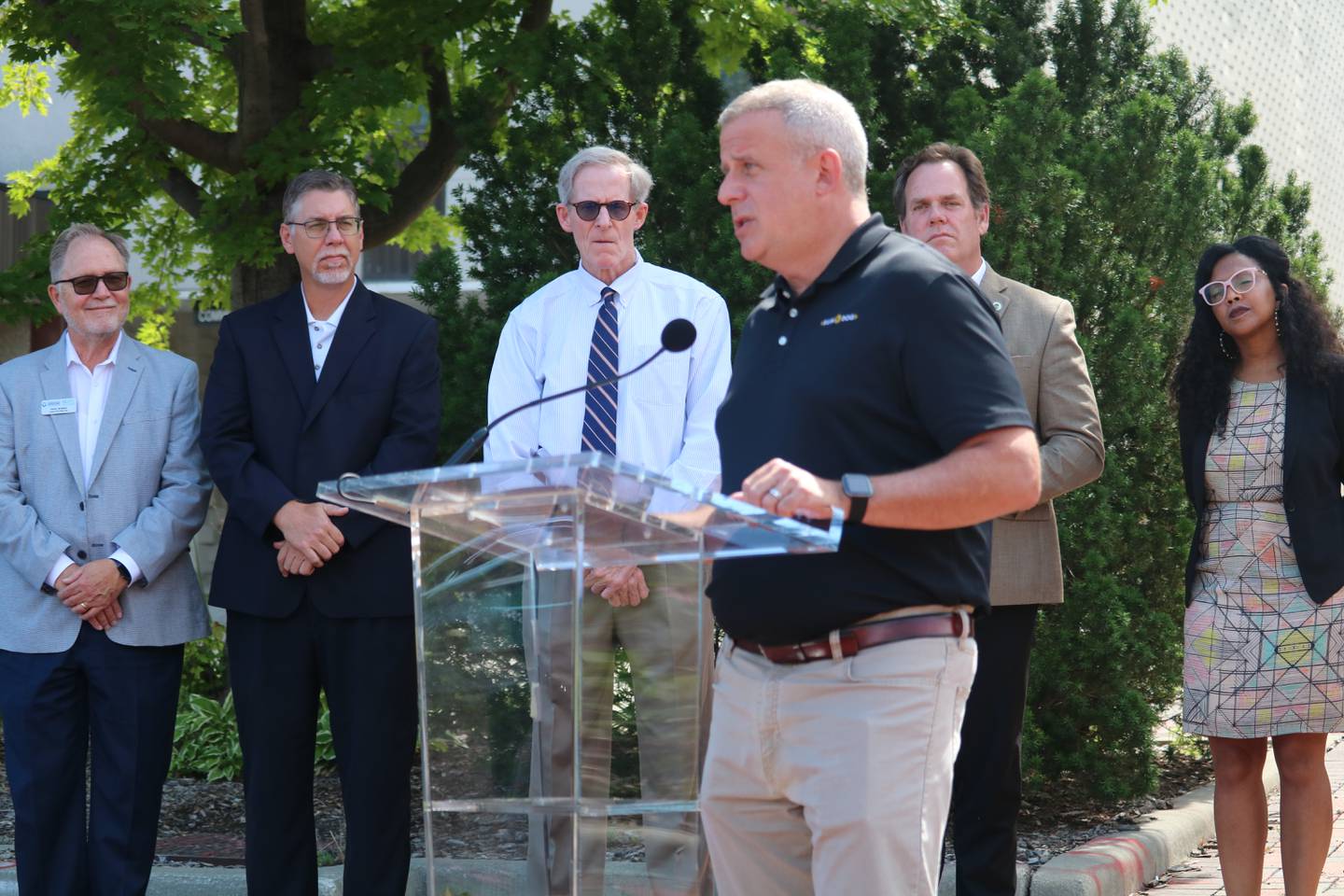 "A lot of people may be a little hesitant getting an electric vehicle if they're not sure where the charging stations are," Duffy said. "Providing one here right here in the downtown is a great opportunity for people to utilize it and while they're down here to check out the shops, check out the restaurants, check out the entertainment that we have here in DeKalb."
Parker gave credit to members of the Metropolitan Mayors Caucus and the communities they serve for investing in community infrastructure projects that's helped to promote both public safety and health.
"We know that this road to EV integration is critical, but we're going to be here along with our communities throughout our service territory to have us get there," Parker said. "We know that we need the support of our mayors, community leaders and folks like you all here, so that we can continue to introduce these type of initiatives."