DeKALB – The community is invited to Northern Illinois University's Founders Memorial Library this month to see the exhibit "Science on a Sphere," a global display system projecting planetary data on a 5-foot diameter sphere.
The system was created by the National Oceanic and Atmospheric Administration. "Science on a Sphere" can project hundreds of pre-recorded programs showing everything from the age of the sea floor to the abundance of bird populations to global population growth to the migration patterns of sea turtles, and more.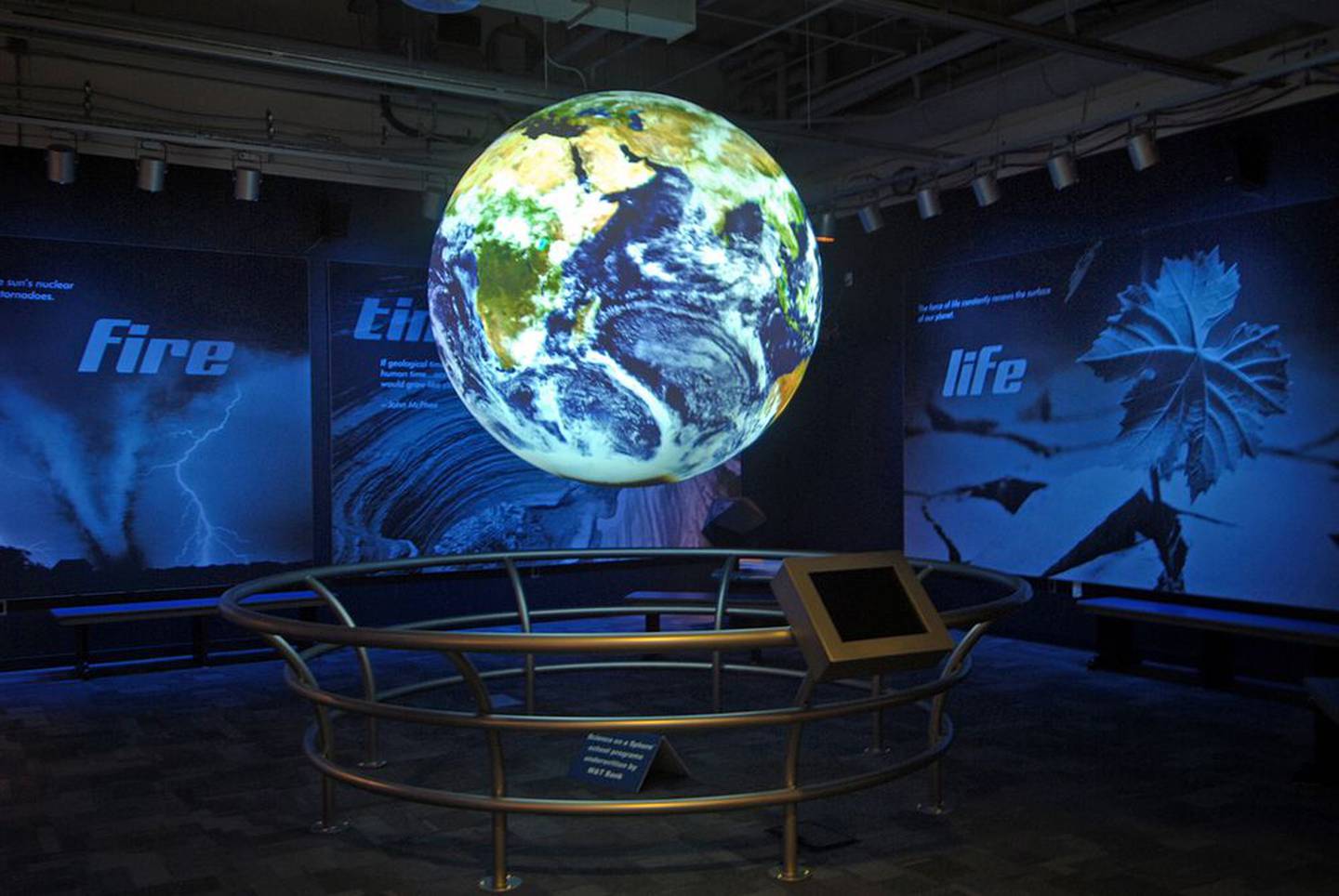 The library will host two community celebrations highlighting the exhibit.
On Sunday, March 20, the NIU Library will celebrate the Vernal Equinox and the first day of spring with "Spring on a Sphere." This free, open house event will kick off outside the library at 10:30 a.m. with a birding walk hosted by NIU's Inclusive Birding Club.
At 12:30 p.m., the library will open to give visitors a chance to meet experts studying everything from Darwin's finches to urban sustainability. Experts will give short talks using the "Science on a Sphere" projector and answer questions from the audience.
At 5:30 p.m. Friday, March 25, adults age 21 and older can learn how climate change could impact their favorite beers at "Beer on a Sphere" at the library. Attendees can taste local brews, learn how brewers source their ingredients, and understand how barley, hops, water and other brewing essentials might be impacted by severe weather and a warming world.
The event includes a talk by Professor Victor Gensini and a brewers' panel with representatives from Byers Brewing, Jonamac Orchard and Pollyanna Brewing.
Cost is $30 and includes samples of local beers, appetizers and conversations with experts and enthusiasts. Additional beverages will be available for purchase. Tickets must be purchased online by March 18 at http://go.niu.edu/beeronsphere.
Learn more about NIU Library's "Science on a Sphere" exhibit and events at https://library.niu.edu/university-libraries/news/scienceonasphere.shtml.