Kayla Ramirez, who owns Etsy shop Lunar Melts Homemade Wax Melts out of DeKalb, said she became a stay-at-home mom again in June after work got stressful and her husband became sick.
"It felt like the right time to come back home and spend time with the kids and the family and kind of take a break," Ramirez said.
So Ramirez went in search of something fun to do and she found a wax melts, candle and aromatherapy set at a craft store.
"My kids just loved doing it and I loved doing it," Ramirez said. "So we started buying more supplies and just kind of took off from there."
Like many local business owners this time of year, Ramirez is gearing up for Small Business Saturday, which falls the Saturday after Thanksgiving. Trademarked in 2010 by American Express, Small Business Saturday is the flip side to big-box store binge-shopping season staples such as Black Friday and Cyber Monday, both of which are observed around the Thanksgiving weekend.
Ramirez said she believes it's important to shop local small businesses, whether during a national holiday season campaign or not. She's got like-minded company, with neighbors and friends who run businesses making what they call memory bears in honor of late loved ones and resin art.
"They're people who we know who are trying to stay home with their kids while making money," Ramirez said.
Purchasing from a local shop "feels more personal," Ramirez said, and that money returns to the community.
"When you buy from Walmart, there's no one doing a happy dance," Ramirez said.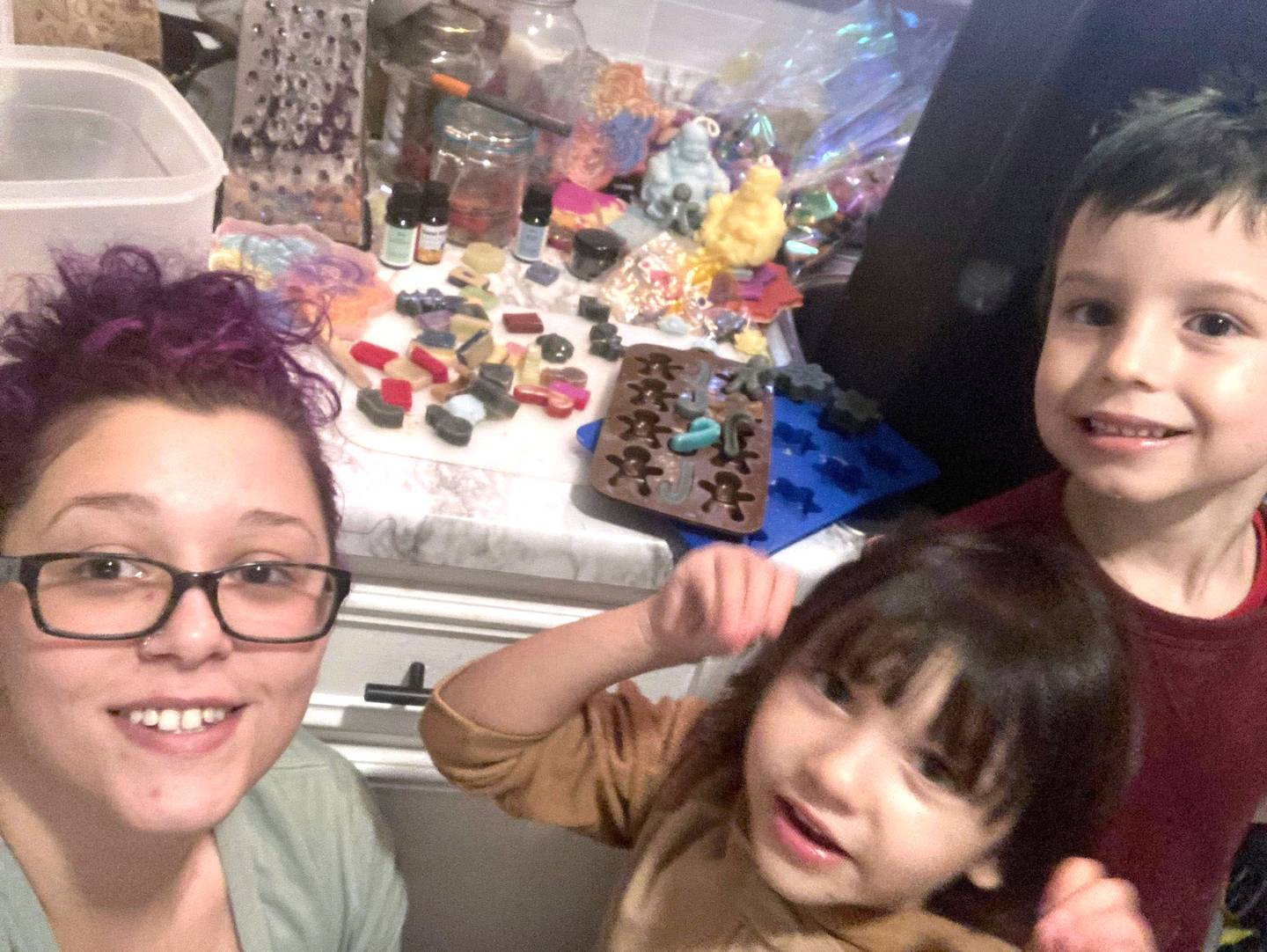 Shop Small Crawl throughout DeKalb County
While online business owners attempt to solicit more at-home shoppers, some are encouraging locals to get back out into the community.
Blumen Gardens, 403 Edwards St. in Sycamore, is hosting its inaugural Shop Small Crawl Friday through Monday and will encompass Black Friday, Small Business Saturday and Cyber Monday.
Jill Barczak, manager of Blumen Gardens in Sycamore, said the event is an effort to include as many fellow small business owners as possible, and will feature 27 Sycamore, DeKalb and Genoa area businesses.
"We're just trying to get through together," Barczak said.
Shoppers are invited to start at Blumen Gardens and pick up a punch card. Each business is listed on the punch card, and for everyone five punches a shopper gets for patronizing a local business, their name will be entered in to win a $25 gift card. At the end of their shopping spree, participants should return their punch card to Blumen Gardens. The winner will be contacted.
Barczak said her inspiration was to encourage people to broaden their holiday staples to include more local fare. The goal isn't to create business competitors. Instead, Barczak said, if residents want their favorite shops to stick around, they need to continue to support them.
"If our customers stopped coming here, we wouldn't be here," Barczak said.
#DeKalbLife shopping guide
Owen Botts, a homeschooled high school student and Cortland resident, said he created a holiday shopping guide of downtown DeKalb businesses with the help of his father. The guide is part of the #DeKalbLife website he created in October.
"With the holiday season rapidly approaching, I thought it would be a good idea to get people shopping local downtown with the holiday shopping guide," Botts said. His guide can be found dekalb-life.com/shopping-guide/.
Botts said he wants people to see the value of shopping local and what downtown DeKalb has to offer. Local shop staff are always ready to help, too.
"Let's say someone's grandmother loves to collect vintage birds," Botts said. "Many stores downtown have antiques and vintage items and store owners would be able to help recommend and find items."
Rose Treml, executive director for the Sycamore Chamber of Commerce, called community support for local businesses during the COVID-19 pandemic tremendous and said she hopes the momentum continues this holiday season.
Treml said she wanted people to imagine Sycamore's downtown without any of its small local businesses.
"All of these businesses, and many more, are what make Sycamore unique," she said.
Matt Duffy, executive director for the DeKalb Chamber of Commerce, said while each community has its personality from stores to restaurants, small businesses add a unique quality to that footprint.
"The things that you find in DeKalb aren't the things you find in other communities and vice versa," Duffy said.
Duffy said while support for small businesses is still needed, he believes the local economy is bouncing back as pandemic-era restrictions ease. With that came features to stay, such as expanded curbside service, online offerings and delivery for many local shops.
"Obviously, we're not all the way back," Duffy said. "But some businesses have gotten even better by diversifying what they do and the things they offer and being smart about providing for the needs of the community."