DeKALB – K.C. Sauer first fell in love with science, technology, engineering and math (STEM) when he was 3 or 4 years old and learned about tornadoes.
Matthew Swed enjoys STEM because of how complex math can be. Ina Murphy has studied and taught video game design, 3-D environments and models. Natalia Velazco studies how science and art complement each other. Kristin Brynteson was hooked on STEM after learning how to make things at her uncle's auto parts shop.
Their love for STEM topics inspired their involvement in this year's Northern Illinois University STEM Fest.
The free event will be held in person and feature more than 80 exhibits with hands-on activities, crafts and talks.
STEM Fest will take place from 10 a.m. to 4 p.m. Saturday, Oct. 23, in the heart of NIU's central campus in the Holmes Student Center, MLK Commons and Founders Memorial Library.
Free parking is available in the NIU parking garage and in any non-reserved parking spot on campus. If the weather is sunny, there will be a solar power shuttle from the Chick Evans Fieldhouse to the southwest corner of the MLK Commons.
Brynteson, director of NIU STEAM, describes STEM Fest as "a free event that's open to the community, all ages."
"It's a day to celebrate and explore how STEM influences and is connected to everything we do," she said. "It's an opportunity for the community to talk to staff, faculty and students. They can see the cutting edge research being done here on campus and it's a way to showcase our university as well."
Scouts and youth groups can earn patches at the event. This year's learners will have the opportunity to earn the "Find Your Spark" patch, the "Passport to My Future" patch, as well as multiple mini patches.
This will be the 12th year for STEM Fest. Last year, the event was held virtually because of the COVID-19 pandemic. The event began as a haunted physics lab and has grown since then.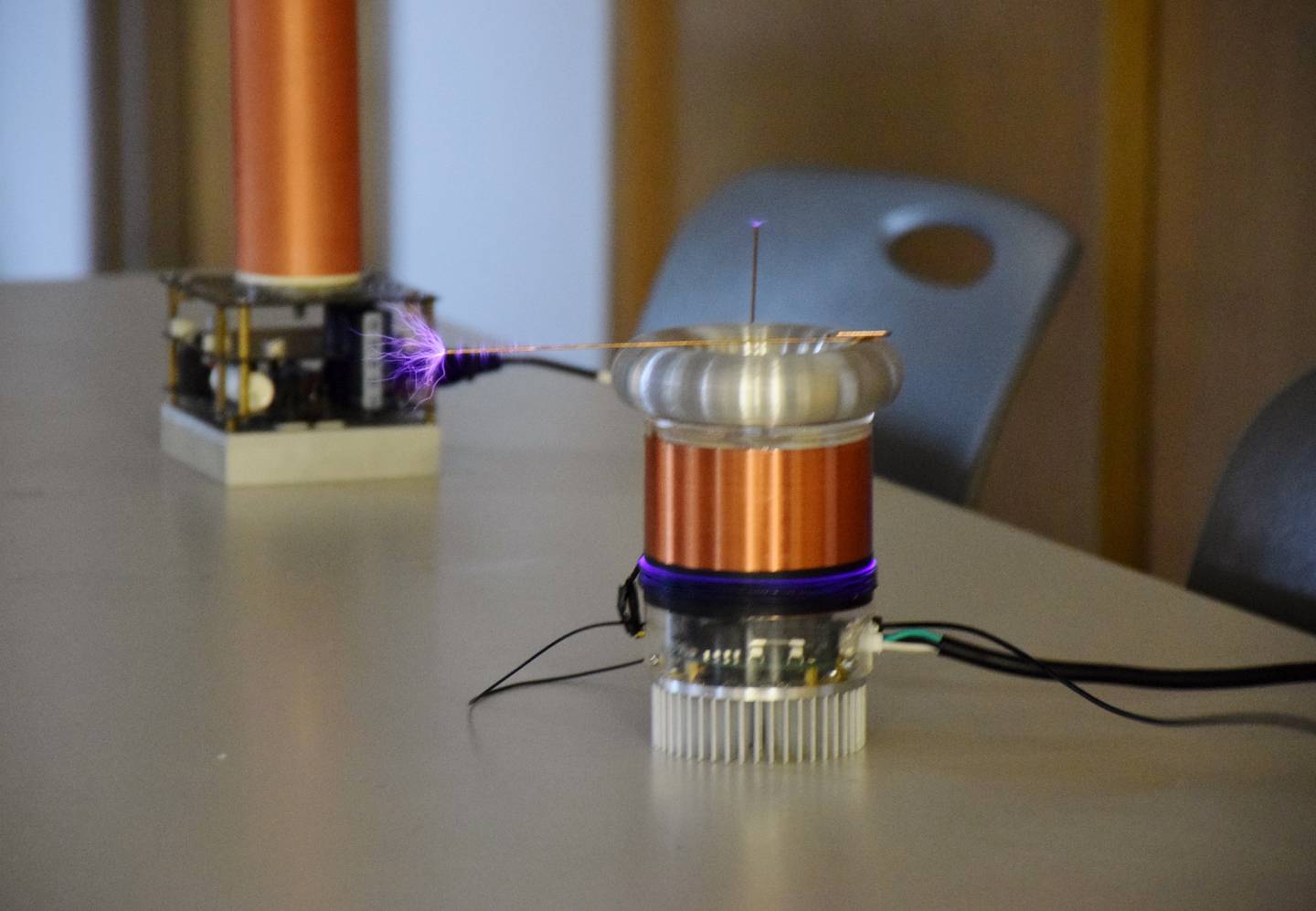 "There will be the haunted physics lab, Tesla coils, a drone cage, build-your-own blinkie, where they can learn to solder a flashing pin, the NIU Steelband Ensemble, the NIU Supermileage team, the NIU Mars Rover team, three food trucks, the DeKalb High School FFA, and STEM experts giving talks," Byrnteson said. "There will be paper airplane competitions, an upcycling activity to turn T-shirts into tote bags, a weather balloon launch and the science behind making cotton candy."
On the Curiosity Stage, located in Founders Memorial Library, there will be talks by STEM experts. Topics include invasive species in Illinois waterways and Great Lakes; archiving dime novels; the NASA Perseverance Mission presented by James "Joel" Knapper, NASA Solar System Ambassador for the past 12 years; the physics of football; and how aerobics and strength training can improve brain function.
Sauer said what he enjoys most about STEM Fest is how it "makes STEM doable for everybody."
"It links fun into all of the topics," he said. "It shows what careers are available in the fields and connects STEM to topics they might not know are STEM-related."
Brynteson said the annual event's activities, events and activities show "how STEM is all around us."
"STEM is in everything we see every day," she said. "It's a way to show the breadth of STEM and to connect the fields to other topics. … STEM Fest allows people to wander around, try, see, touch and learn. Something might interest them. Our hope is that it sparks their interest and they keep questioning."
For more information about NIU's STEM Fest, visit www.niusteam.niu.edu. To volunteer for the event, visit the event's website.