SYCAMORE - Kristine Lindstrom of DeKalb has been coming to Opportunity House at 357 N. California St. in Sycamore for the past seven years to work in the organization's sheltered workshop.
There, she spends a few hours a day working with her hands, in manufacturing or assembly tasks for local employers such as IDEAL industries or a wrapping paper company in Elburn. Born in DeKalb but raised in Chicago, she returned to DeKalb with her father a few years before, and now she spends her days with her Opportunity House family.
"If it wasn't for them, I don't know what I would do," Lindstrom said.
On Thursday, she sat at a station weighing out shims, which she then bundled into groups and set inside a bin to be transported back to the manufacturing company. By the time her turkey sandwich lunch break came around, about noon, she'd weighed and rubber-banded 111 bundles. She said her hands were sore, and she prefers working the conveyor belt with cardboard in the back of the workshop.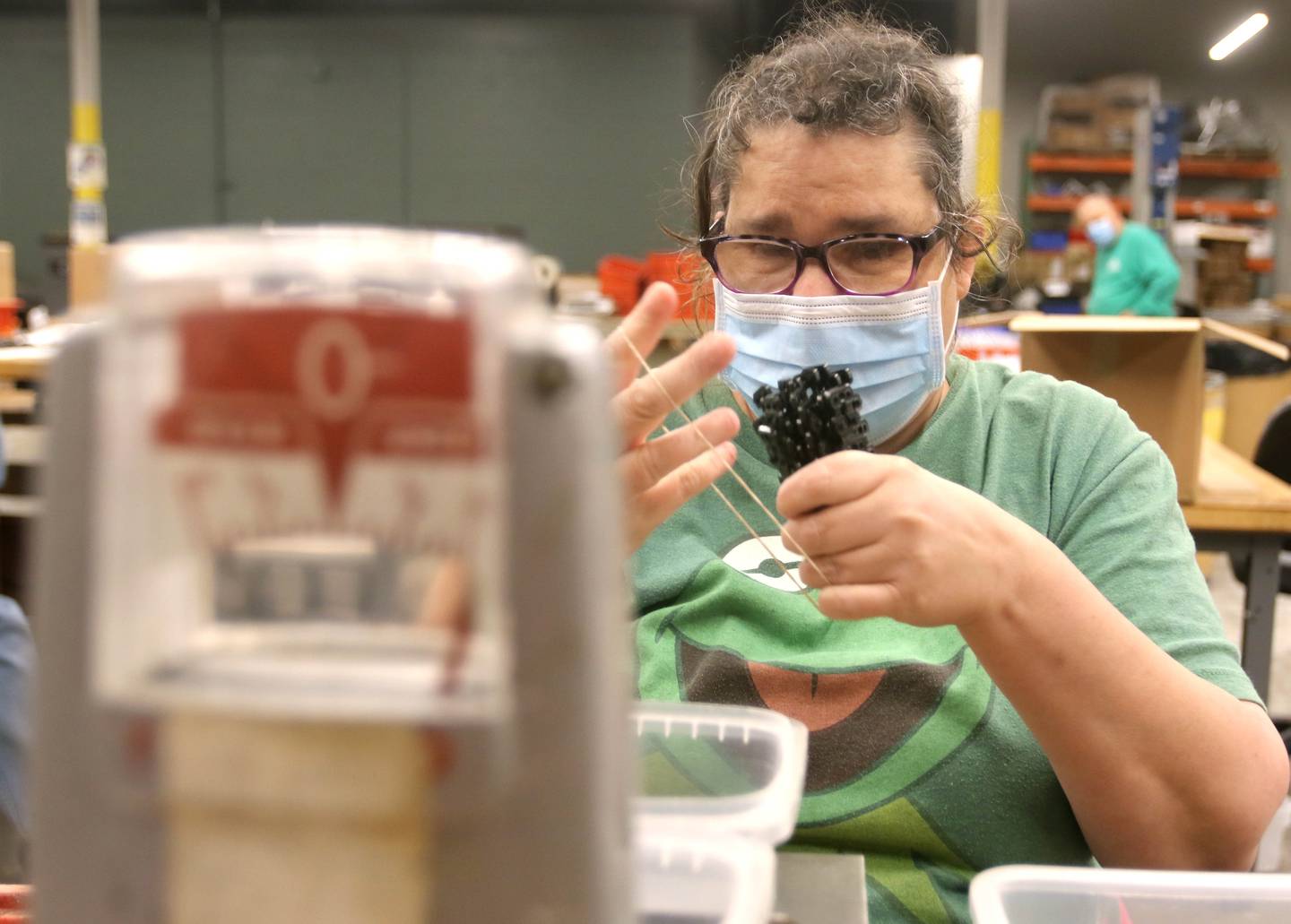 Because of COVID-19, workers in the sheltered shop are stationed apart from each other, and the 50-worker shop during the height of viral surges last year fell to about five workers, many of them Opportunity House staff who kept the lines going.
Roxanne Wenzel also was measuring shims Thursday.
"These are the shims, and there's certain jobs," Wenzel said. "I'm just laying these out, and it's supposed to be 25 [per bundle], and I get this weighed out, and then I put them together like this, and then I put this rubber band around it and put it on the table."
Lindstrom and Wenzel are two of about 50 locals from primarily the DeKalb-Sycamore area who head into Opportunity House daily to labor in the workshop for however long they want during the hours of 8:30 a.m. to 2:30 p.m. They get to choose what stations they work at, how many days a week they'd like to work. And then they're paid through Opportunity House, which contracts with local employers to determine a prevailing wage structure of pay.
For some, since the pay is based on productivity output, their bi-weekly paychecks might come out to near minimum wage standards. For others, paychecks might be fewer than $20.
Local advocates from organizations that work with people who have intellectual and developmental disabilities said a recent move by Gov. JB Pritzker to eliminate sub-minimum wage for workers with disabilities is one step in the ongoing debate over "fair" pay for workers. Pritzker earlier this week signed an executive order that mandated, effective immediately, that workers with disabilities who do work for companies that contract with state agencies, must be paid at least minimum wage. His order won't impact Opportunity House's workshop or others, since they operate with private companies, not the state.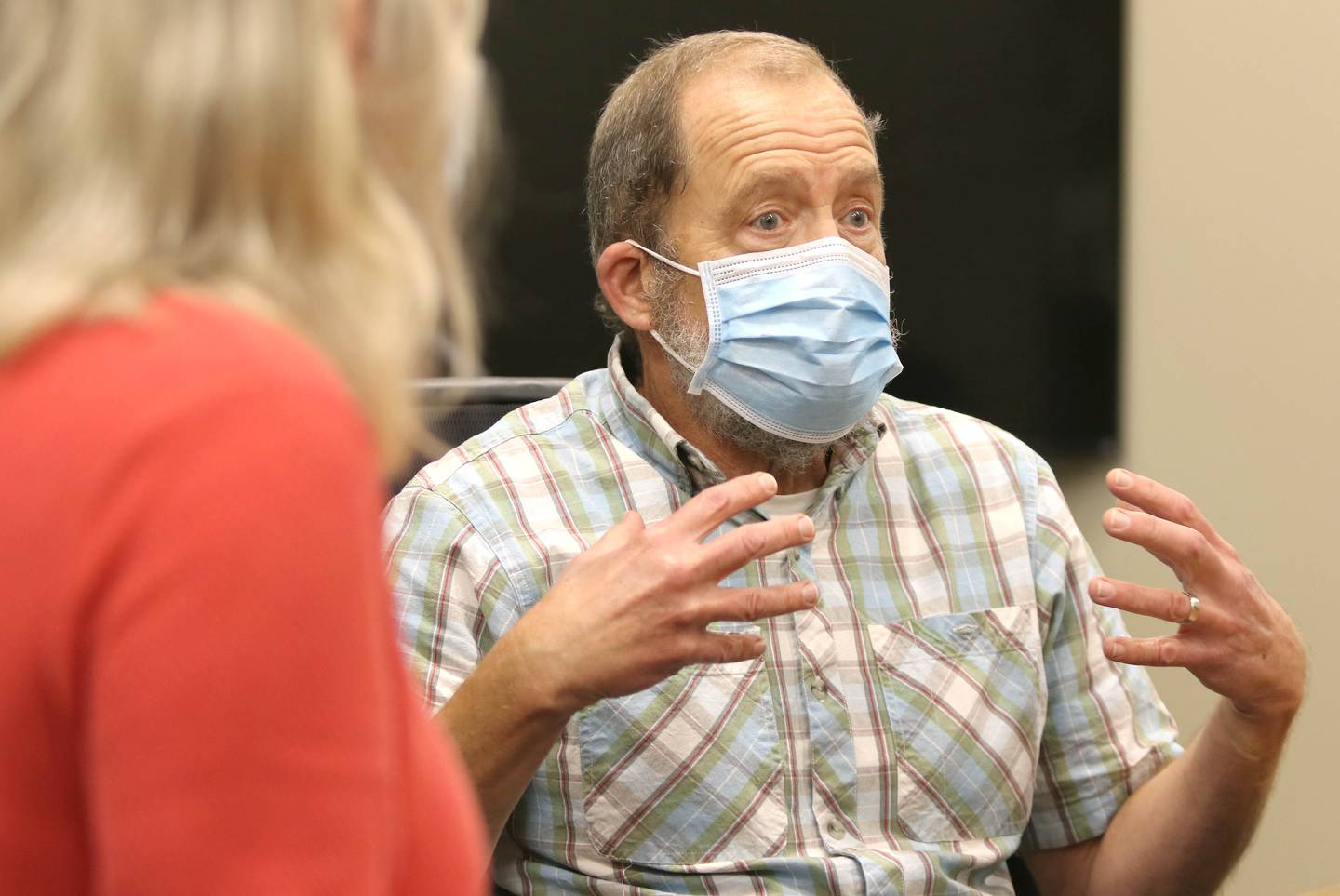 'Dignity of equal pay'
In a news release, Pritzker said his administration's action was "affirming that people with disabilities are valued members of our workforce who deserve the dignity of equal pay."
Through the State Use program, agencies are encouraged to purchase products and services produced and provided by people with disabilities, the release states. The program is intended to provide long-term employment opportunities for people with disabilities through non-profit agencies that contract with state agencies.
Coming during Disability Employment Awareness month, Pritzker's administration said the order will prevent state agencies from entering contracts with vendors in the State Use Program who pay people with disabilities a sub-minimum wage.
Eric Brown, education and advocacy coordinator for RAMP, a non-profit advocacy group for people with disabilities that operates out of office in Rockford, DeKalb and Freeport, said the governor's actions are a first step. RAMP services clients in DeKalb, Winnebago, Boone and Stephenson counties.
"I think if you talk to anyone with a disability in the community, they're going to tell you if they work, they'd like to be paid equitable wage to their peers with and without disabilities," Brown said. "I think it's a first step, addresses the state's commitment to diversity, equity and inclusion."
Brown said before he started working with RAMP, he worked at for organization that also had a sheltered workshop, and people would come home after two weeks with less than $20 in their paycheck.
"I think the logical next step as an advocate is there needs to be some conversations around legislation to eliminate the use of sub-minimum wage for people with disabilities statewide," Brown said. "I would like to see people in our state paid a fair wage for the work they're doing and the services they're providing."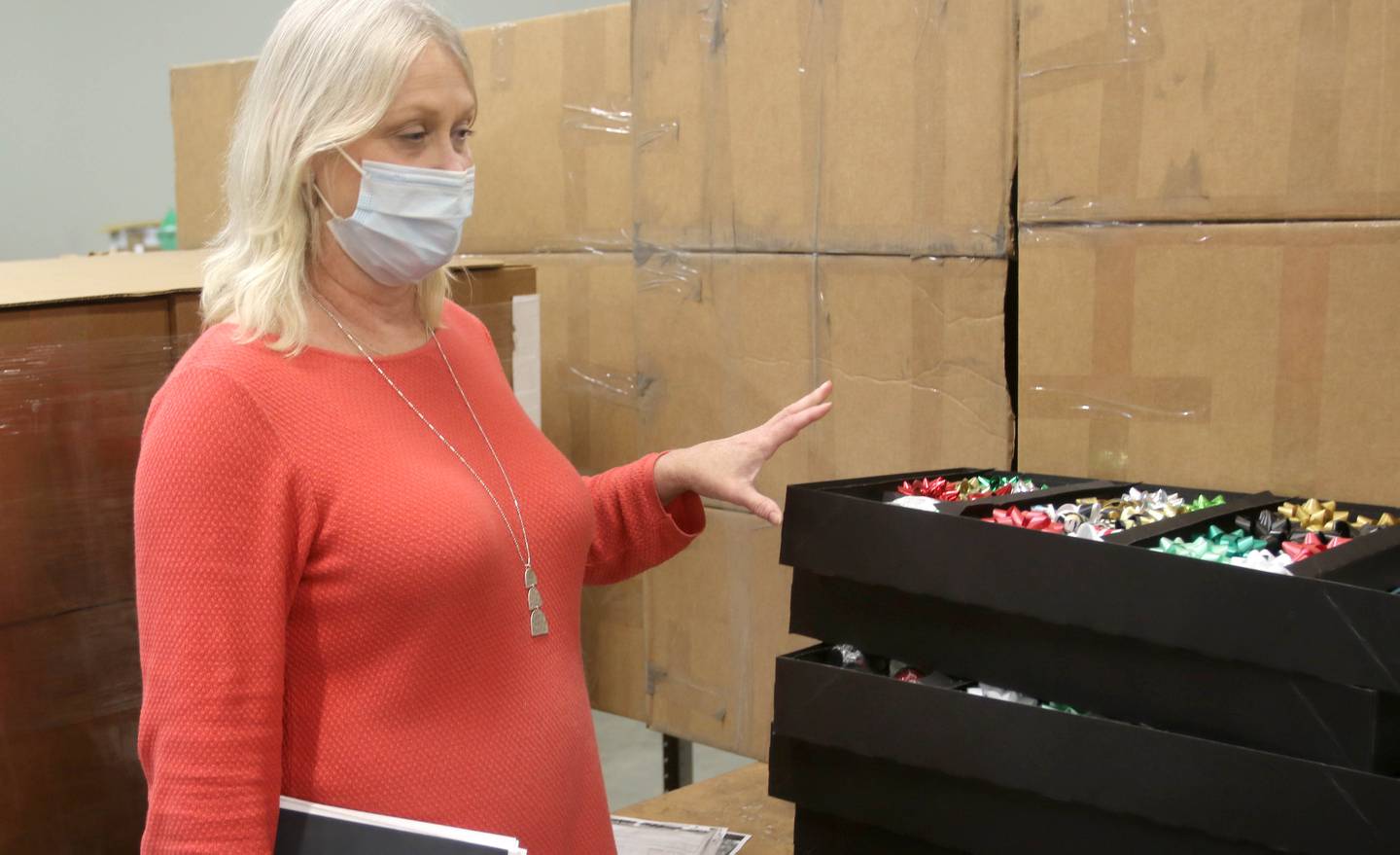 Pay structured in sheltered work
For local organizations helping workers with disabilities find employment that isn't affiliated with a state agency, the minimum-wage debate comes with its own set of hiccups, said Carol Parsons, program director for Sycamore-based Opportunity House.
Pay aside, Parsons said she hopes that as the conversation of pay structure evolves to include more money for workers with disabilities, other ancillary services don't get left behind.
Minimum wage for sheltered workshops is based on a piece rate, which for Opportunity House is determined by a survey sent out to local employers, mostly manufacturers, by Ken Safford, director of operations.
The survey is done annually, Safford said, and asks what the companies are paying their experienced, unskilled workers. An average of pay is collected, which is called prevailing wage, and then a rate of pay, called a piece rate, is how clients are paid.
"We do time studies on each job that we get," Safford said. "The way you time study a job is with someone without a disability, how fast can they make however many parts in an hour. That's our industrial norm for that job. Then we divide our prevailing wage, which is well above the hourly minimum wage right now, by the industrial norm, and that's your piece rate."
Parsons, who's been with Opportunity House for 30 years, greets clients by name throughout the hallways of the Sycamore headquarters.
"The more they make, the more they pay for their supports and services. They're not just going to take it all home," Parsons said, adding that much of sheltered workshop life includes trained advocates helping ensure the work life for clients is safe and accommodating for their own specific needs.
Parsons said she thinks if more employers require workers to be compensated up to $15 minimum wage, sheltered workshops will be done away with. Workers with disabilities may enter into community employment and struggle without proper social compassion by their employers. She said high-functioning clients at Opportunity House may find employment in local fast food or janitorial positions, but be isolated in the workplace due to social stigma.
"Are they going to have to be a supervisor where they say, 'Are you making enough? You're making too many mistakes,' like a regular employer," Parsons said. "Then what happens? Are we going to fire people because they can't do the work?"
She said other social services that are paid out to clients based on how much they're making, such as Medicare and social security, which Opportunity House helps clients track for records, also could be impacted if their wages change.
Parsons said clients who come to Opportunity House want to work and enjoy the freedom of being able to choose how much they work one shift, what days they come in, or accommodate deciding not to work at the last minute if they're simply having a bad day.
"We're here to do that for them," Parsons said. "There's no one else doing that for people with intellectual and developmental disabilities. If we weren't here to offer all of this, what would happen?"