CORTLAND – More than 300 winning votes later after the April 6 consolidated election, Cortland town officials voted in their new mayor this week.
Mark Pietrowski Jr. was sworn in on Monday and he thanked his supporters after winning the April 6 election, according to a Tuesday social media post. He also posted a photo of him with town trustees and clerk who now are holding office, following the socially distanced swearing-in ceremony at the Cortland Fire Department.
"It was a nice night," Pietrowski wrote. "And now we move forward as a town government."
Pietrowski's written comments come after he posted the details of the Monday ceremony, held by outgoing Cortland Mayor Russ Stokes, and said he was excited to begin in leadership role and move Cortland forward.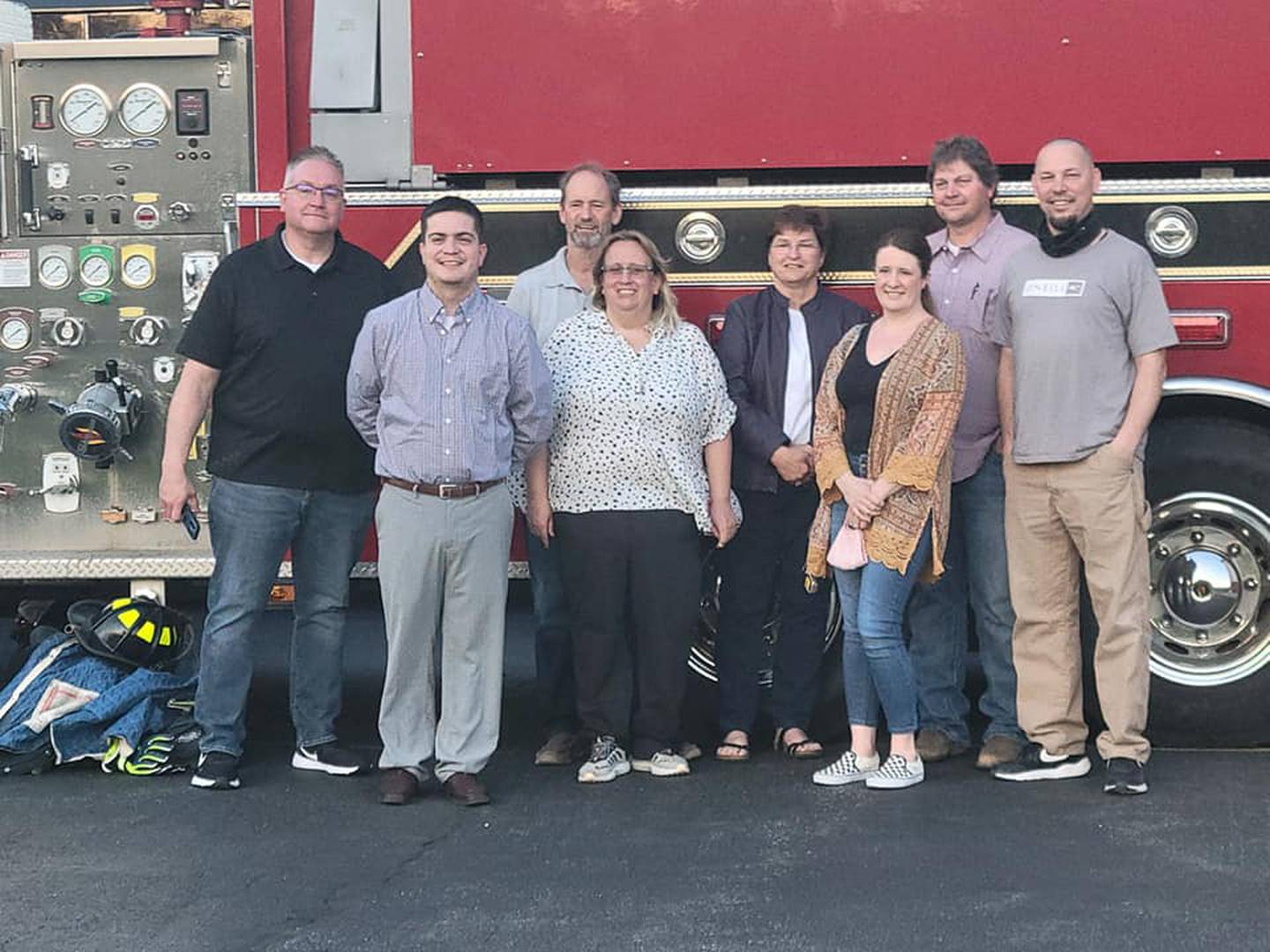 Trustees sworn in on Monday included Randi Olson, Mike Siewerski and Jim Walker, who was re-elected.
Pietrowski said Walker was tied with challenger Laura Robinson after the April 6 Election Day and the race was still tied after mail in ballots were factored in. So a name was taken out of a bin at 3 p.m. Friday by DeKalb County Clerk Doug Johnson and Walker was picked.
"An election cannot get closer than being tied and coming to a simple game of chance," Pietrowski wrote. "Laura, thank you for running and putting yourself out there for the voters. I know you care about Cortland deeply and will seek to help in anyway you can while we move forward."
Pietrowski said Tuesday his planned next steps as mayor include meeting with department heads and looking at town code ordinances to see what can be updated or added in. He said that could include a town-wide policy for food trucks, for example.
"Right now, it's not really addressed and that's something we can address more clearly," Pietrowski said.
Pietrowski said he also would like to look into annexing more land into the town while still maintaining its valued small-town feel. He pointed to Sycamore as an example of a 18,000-person city while still being known as a quaint small town.
"It's because they've been able to maintain their small town feel but they've been able to bring in larger industry," Pietrowski said.
Ultimately, Pietrowski said, he would love to see similar industry growth in Cortland. He said the intent is to diversify the town's tax base to lift some of the property tax burden from residents. want to work on securing land before nearby communities snag it up first, even if it's further down the road.
Pietrowski said he's also looking to have monthly mayor events, including a sidewalk chalk art contest for local school children with the prize being a pizza party delivered by Pietrowski. He said he wants to be interactive as the town's mayor and to be someone who can do those types of fun events, along with engaging the community in conversations to better the town's quality of life.
"We want Town Hall to be open and inviting," Pietrowski said. "So we encourage them to reach out to the mayor, reach out to trustees and we would love their involvement and feedback on what they would like to see in the town."