DeKALB - DeKalb's newest cleanup crew got a shoutout from the city council this week after picking up more than three tons of trash this year.
Angela Johnson, of DeKalb, and her son Jordyn, 13, posed with other group members in masks emblazoned with the Trash Squirrels name on the front, courtesy of a design created by Jordyn.
Johnson said her son inspired others to join the group after posting a picture cleaning. up trash to a community social media group.
"A lot of people noticed and it tripled in size," Johnson said. "So that's when they started gaining more members because they saw a young person picking up trash. It got over 300 likes because so many people wanted to chip in and help out."
The group was given praise during Monday's DeKalb City Council meeting.
"They have absolutely crushed it from the social media perspective," said DeKalb Mayor Cohen Barnes said, heralding online efforts by the group to solicit volunteers for their cause.
The group is made up of community volunteers. Together, they hauled 6,022 pounds of trash from grounds across DeKalb, said Julie Jesmer.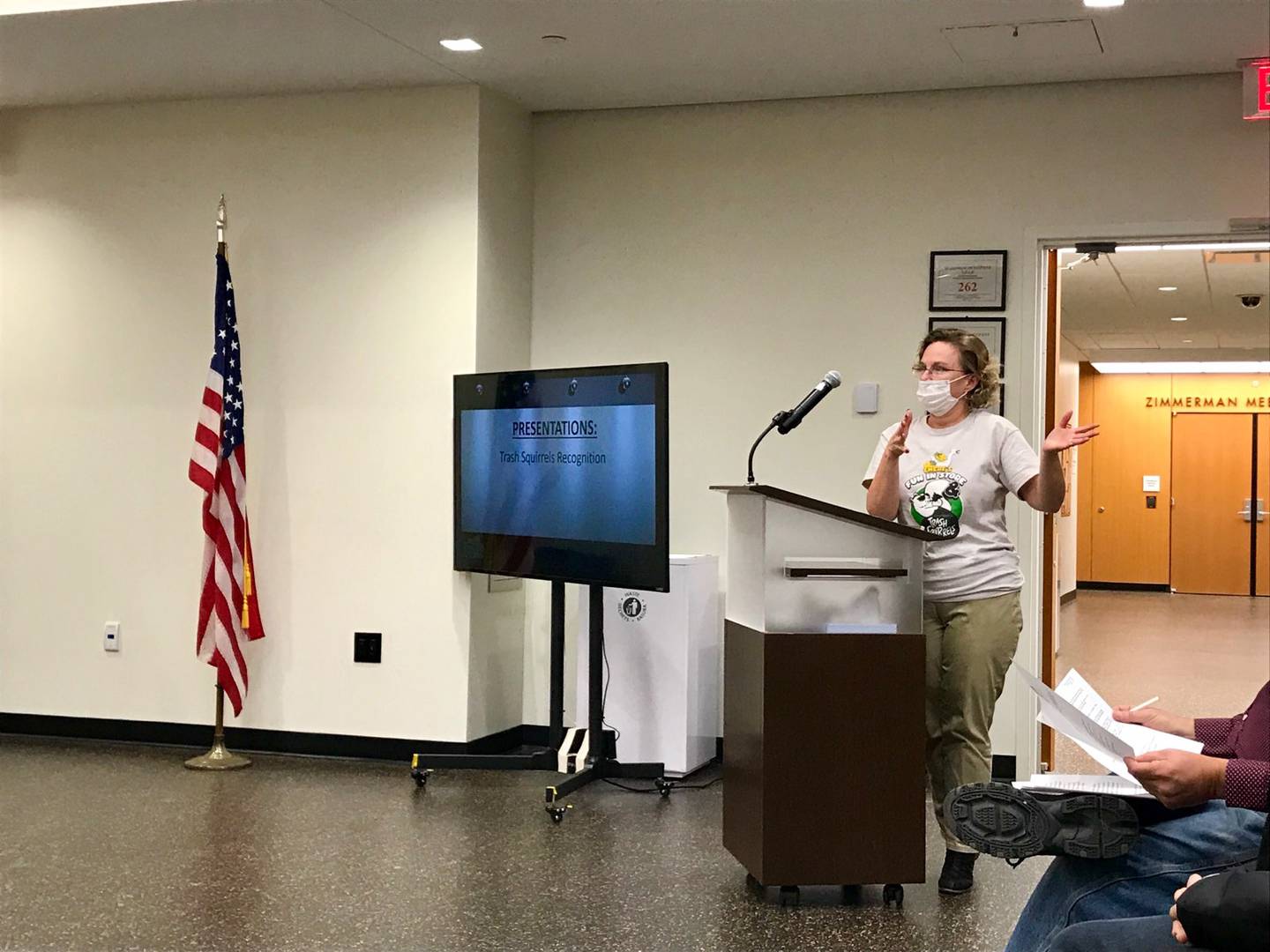 "We're done for the year, it's a little cold right now for picking up trash," Jesmer said. "We had 24 events this year, picked up over three tons. We will be starting again in the spring and our goal is to partner with local organizations."
Barnes said the members' efforts encouraged residents to spread good will this season by being mindful of waste.
"I've personally been out there and seen, doesn't matter the heat of the summer -- doesn't matter what the weather conditions are -- seen them for hours go around our entire community," Barnes said. "And do everything they could to help beautify it. I've been just awe inspired by it. The example that you all are setting is just fantastic."