GENOA – A Genoa-Kingston High School senior has been recognized by the 2022 National Merit Scholarship Program.
A Letter of Commendation from the school and National Merit Scholarship Corporation was presented to Elaine Lin on Wednesday for being a commended student.
"For the community, I hope it's a representation of how it doesn't matter where you come from, as long as you put in the work," Lin said. "For my family and I, it's really an accumulation of 13 years of hard work, it just feels really good."
Commended Students are placed among the top 50,000 scholars who entered the 2022 competition by taking the 2020 Preliminary SAT/National Merit Scholarship Qualifying Test (PSAT/NMSQT®).
"Our students do so many things so well, but to see someone do so well academically, not just on that assessment, but on others continuously, speaks to the level of student that Elaine is," said Matt Cascio, principal of Genoa-Kingston High School. "A truly amazing achievement."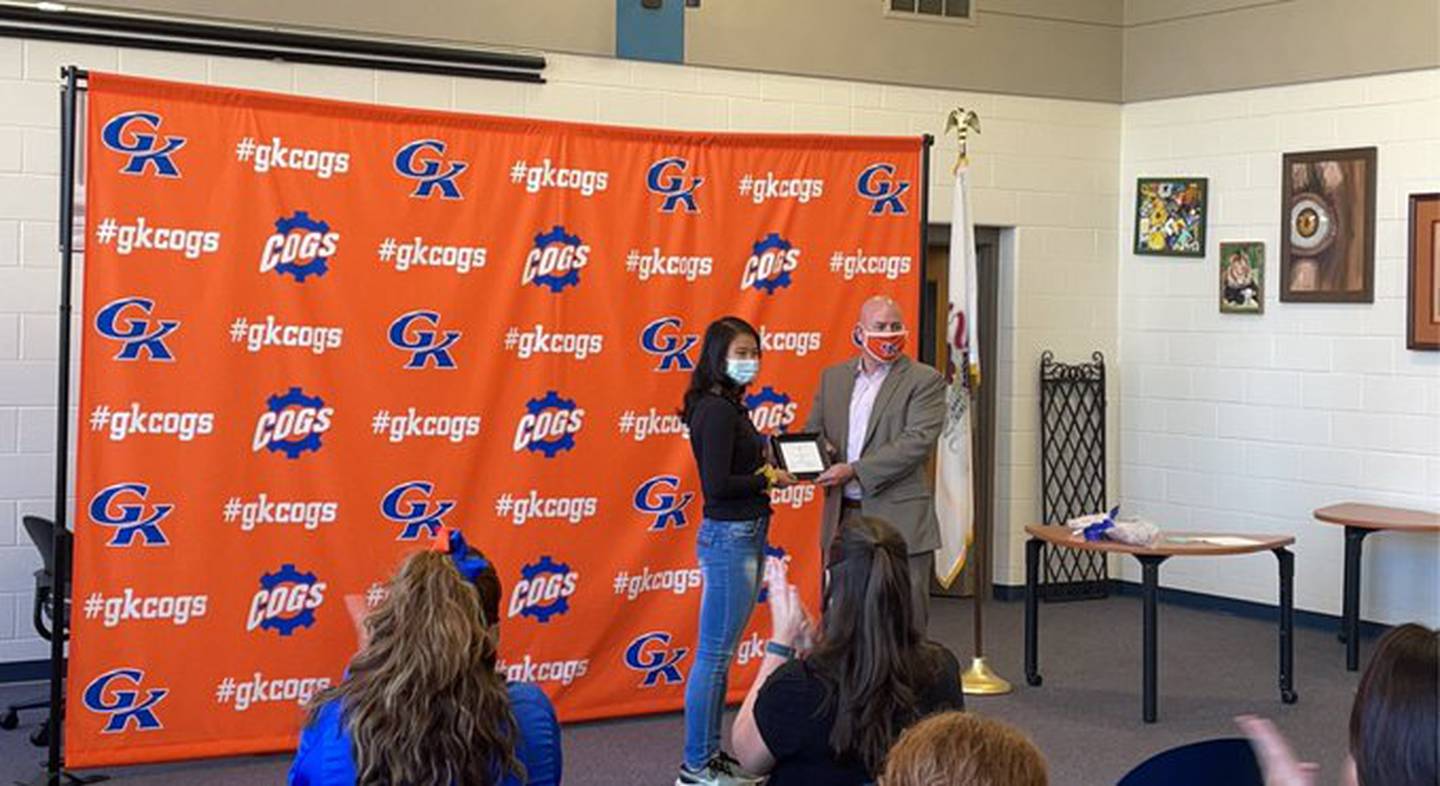 According to a news release from the school, about 34,000 Commended Students throughout the nation will be recognized for their exceptional academic promise this year.
Elaine said she's still weighing her options when it comes to furthering her education in college.
Semifinalists for 2022 National Merit Scholarship in DeKalb County
The finalists for National Merit Scholarships have been announced, though a winner won't be chosen until the spring of 2022, according to a news release from the National Merit Program.
A Semifinalist must have an outstanding academic record throughout high school, be endorsed and recommended by a high school official, write an essay, and earn SAT or ACT scores that confirm the student's earlier performance on the qualifying test, according to the release.
The finalists will compete for one of 2,500 merit scholarships which award $2,500. The following local students have been named semifinalists:
Leah D. Valentiner, DeKalb High School
Susana G. Martin, Sycamore High School