DeKALB – Three residents in rural DeKalb are without a home after a structure fire Sunday, according to DeKalb fire officials.
No injuries to firefighters or residents were reported, said Mike Thomas, acting fire chief for the DeKalb Fire Department.
Firefighters responded to the 1600 block of South First Street in DeKalb at about 3:20 p.m. Sunday for reports of a structure fire. When crews arrived, they saw heavy smoke showing from the roof. Firefighters later identified the start of the blaze, which was coming from the attic.
According to a news release, crews' efforts to fight the fire were impacted by high winds and a limited water supply in the rural area. Fire trucks could be seen setting up a station along Gurler Road adjacent to South First Street Sunday to equip tanks with water and transport it to the scene.
The fire was brought under control about five hours after crews arrived. First responders remained on the scene for about six more hours conducting overhaul of the damage and due to the bitter cold weather conditions, the release states. Following a snowy weekend, temperatures Sunday fell to the single digits.
Fire investigators ruled the home was unsafe to enter due to the severity of the fire, and estimated damages tallied about $350,000.
Crews from Big Rock, Burlington, Cortland, Fox River, Geneva, Genoa Kingston, Hinckley, Kaneville, Lee, Malta, Maple Park, Monroe Center, Sandwich, Shabbona, Somonauk, Sugar Grove, Sycamore, and Waterman all assisted in controlling the fire.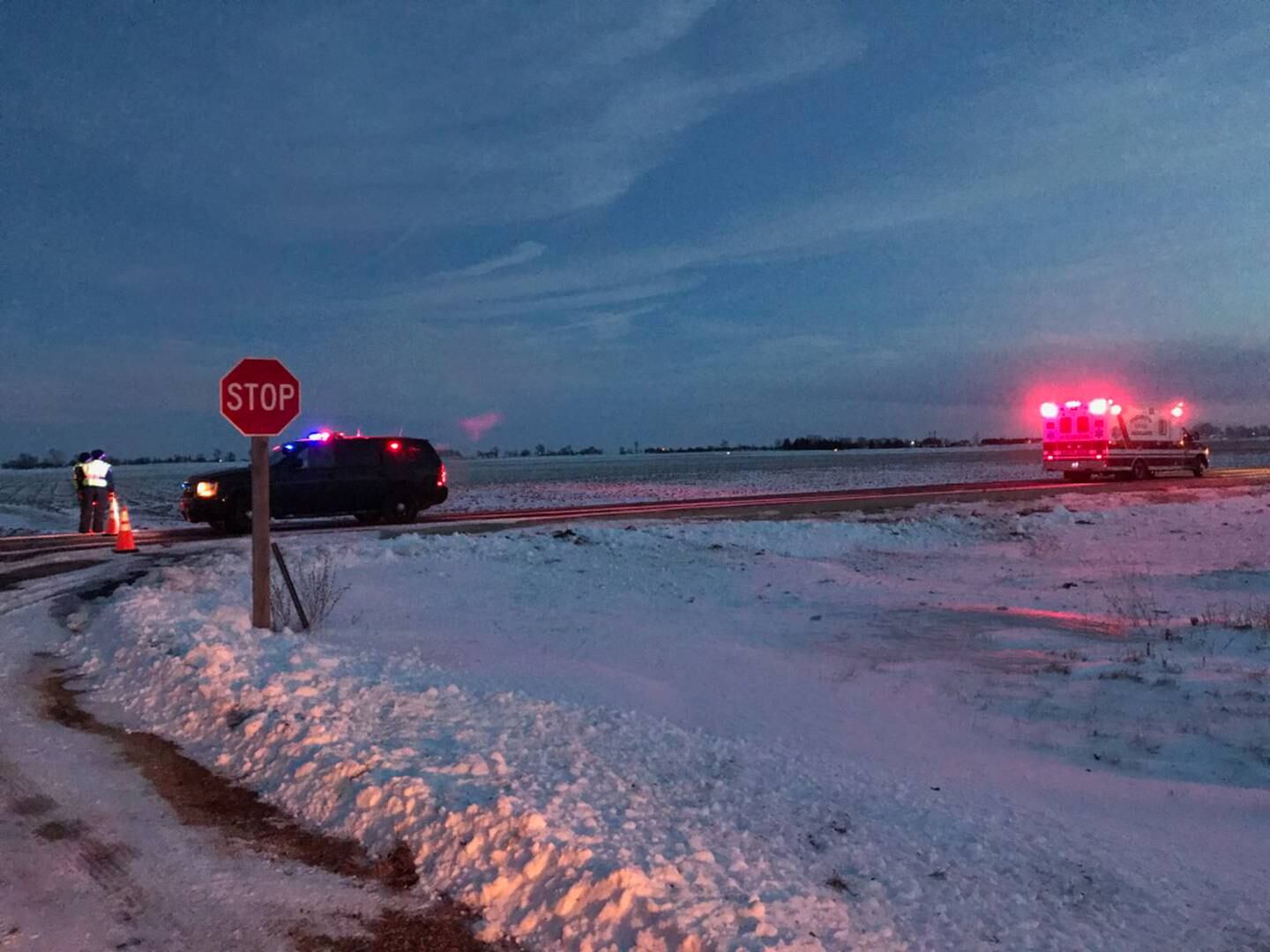 The cause of the fire isn't known at this time, and the incident remains under investigation by the DeKalb Fire Department.
This story was updated at noon Monday, Jan. 24 with additional information from the DeKalb Fire Department.