SYCAMORE – DeKalb County children in tough situations have had court appointed special advocates help them through the judicial system for the past 30 years thanks to CASA DeKalb County.
Since 1993, if a child or family of children are being brought through the court system because of alleged abuse or neglect from their guardian, CASA DeKalb advocates are appointed as the child's guardians at law for the entirety of court proceedings.
Jill Olson, who's been executive director of CASA DeKalb County for the past 23 years, said each advocacy usually last about three years. They're appointed to ensure the children aren't pressured by their next of kin during court proceedings.
"We are there to be their voice in court, and to make sure that they are receiving these services that they need. We often times act as the eyes and ears of the judge because understandably the judge is being asked to make decisions about what's going to happen to these children. Are they ultimately going to be returned home to their families? So it's important for the judge to have as much factual information as possible, and we provide that," Olson said.
CASA DeKalb County serves more than 200 area children annually. The organization's more than 60 volunteer advocates provide more than 9,500 hours of service, according to CASA's website.
"It is such rewarding work to do, to know that we can make such a difference in the lives of these children who've experienced abuse and neglect. And so, when you see that you can make a difference in the life of a child it makes you want to be part of an organization that does that."

—  Jill Olson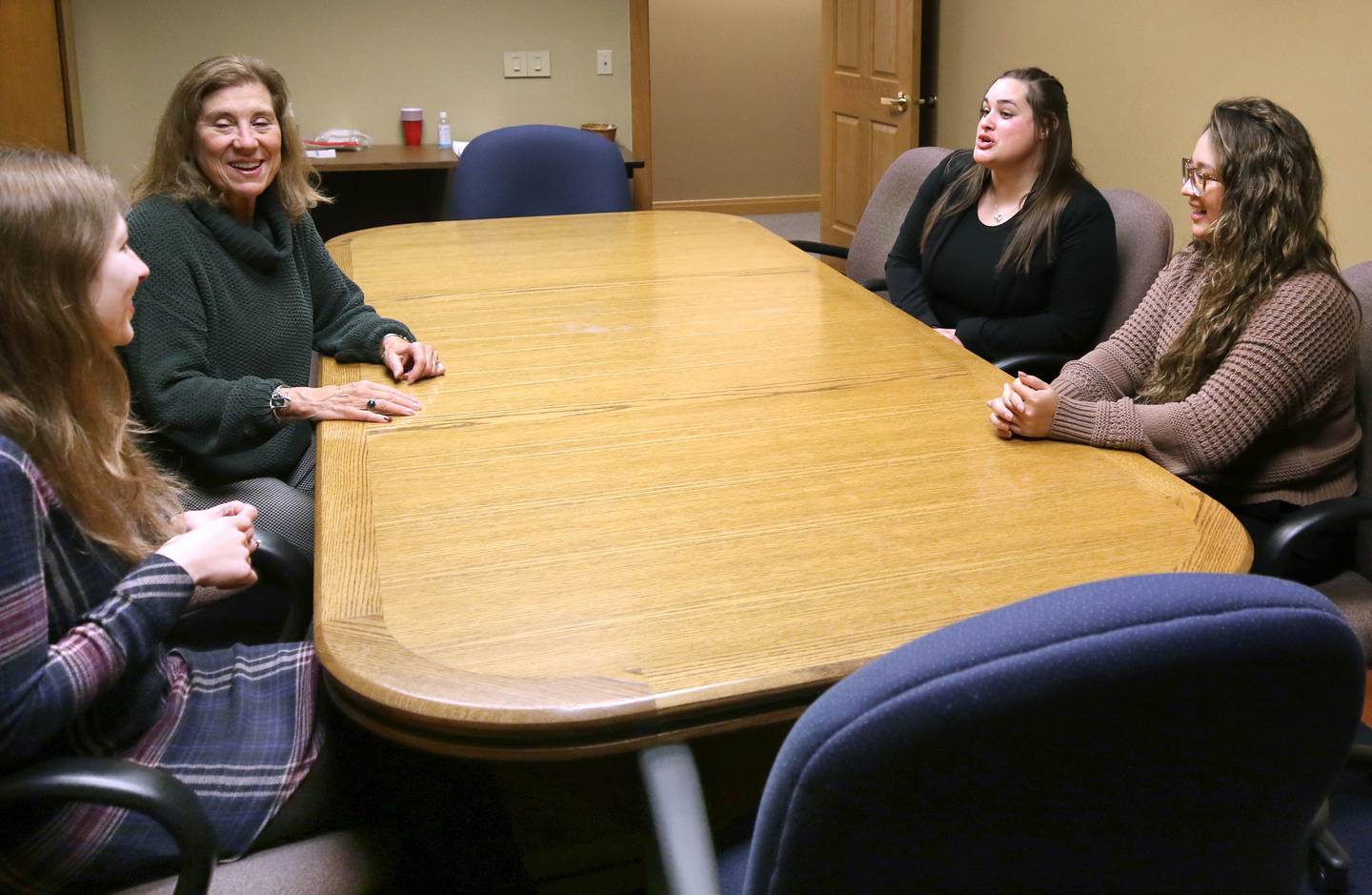 More than 25 local attorneys volunteer their services to the organization.
DeKalb County Associate Judge Sarah Gallagher Chami of the 23rd Judicial Circuit Court worked as one one of those volunteers before she she was appointed to the bench in 2022. Once instated, she was assigned to abuse and neglect cases, giving her a unique perspective on the services CASA DeKalb provides.
"Knowing the background and what they [CASA DeKalb] provide to children, and then the new perspective I now have as the judge in that court room, they are invaluable. They give a voice to the children. They advocate for the children and for the youth in our community," Gallagher Chami said. "Many times youth can be neglected or passed over as we don't think we have the matters and issues here in our county that we do, and CASA really gives them that voice."
When Gallagher Chami appoints a CASA DeKalb advocate for a child, that advocate speaks with the child, makes sure their needs are being met and seeks to learn what the child's own wishes are for their future.
Pat Cullens was the advocate supervisor at CASA DeKalb for 23 years. She said she thinks the organization is "very important" to children in DeKalb County.
"For those children, to have a guardian live and appointed from the onset of the case, somebody that's their voice, someone that's there solely for their best interest is just crucial. It's part of the law, but it's also just so important for these children," Cullens said.
Court Appointed Child Advocates DeKalb gets some funding from government grants, but Olson said a large portion of the organization's funding comes from donations and fundraising events, including 50 Men Who Cook.
The next CASA DeKalb Fundraiser is the ninth annual Whiskey, Wine & Cheese event, featuring live and silent auctions at 5 p.m. on Dec. 1 at Blumen Gardens in Sycamore.
An event that was less of a fundraiser and more of a celebration of a job well done was held at the DeKalb County Community Foundation, 475 DeKalb Ave. in Sycamore, on Nov. 2. There, Olson, Cullens, Gallagher Chami and a few dozen others celebrated the organization's 30th anniversary.
Olson said CASA DeKalb is only successful because of the staff, volunteers, board of directors and support from the community. She would know, she's been the executive director for more than two decades and is only the second director in the organization's history.
When she started the role at the turn of the century she only planned to work for the organization for a couple of years. Despite the emotional toll she said the job can exact on her, Olson said she still finds it such a privilege to work for CASA DeKalb.
"It is [emotionally taxing] but it is such rewarding work to do, to know that we can make such a difference in the lives of these children who've experienced abuse and neglect," Olson said. "And so, when you see that you can make a difference in the life of a child it makes you want to be part of an organization that does that."