KIRKLAND – Seventy-five years after a Kirkland resident raised enough money to put on a Fourth of July fireworks show for the village, the community club that was started to thank him is still going strong.
The Kirkland Lions Club's Fourth of July celebration has been held annually ever since Corwin Lamont – a grocery store operator – raised $300 for the first celebration in 1948. What continued his initiative was the community's gratitude and charity, according to the club.
Ed Davis, 82, moved to the area when he was in high school. He wasn't around for the club's founding, but he said he figures he's the oldest living member of the club.
"One thing I'm kind of proud of is, when I got in the Lion's Club ... I always took my vacation around the Fourth of July to help with the Fourth of July celebrations, and put in some long hours and really, you feel like you've accomplished something doing that," Davis said.
Davis recently was awarded the Melvin Jones Fellow award, an honor only 15 Kirkland Lions Club members have received in the club's 75-year history.
"It was quite an honor and one I wasn't expecting, and it kind of tongue tied me at the meeting," Davis said. "They called my wife, she knew all about it. It was a regular ladies night, and I went upstairs for the regular meeting and then that's when they presented it."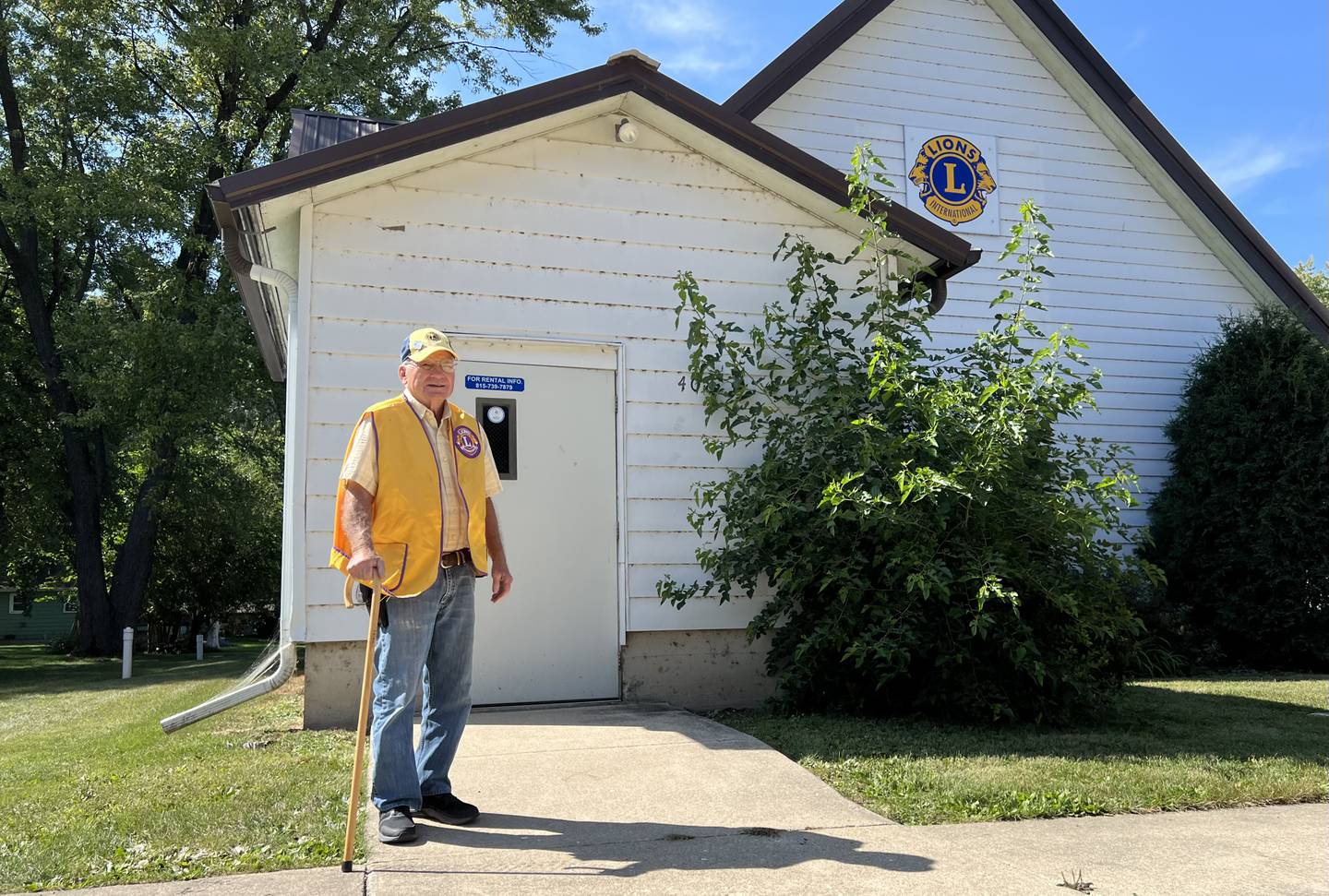 Jim Montgomery, the club's historian has been involved with the Kirkland Lions for 44 years – more than half of the club's existence. He said the Kirkland Lions Club does everything the international club does, charity to help those afflicted with blindness, diabetes and other diseases and disabilities.
The Kirkland Lions Club also helps those who are going hungry. Over the past 10 years the organization has donated $22,064 to area food pantries, club members said. The club donates to youth baseball and softball programs in the summer, charity baskets are given to local charities for Thanksgiving and Christmas, and Hiawatha High School classes receive between $500 and $1,000 in funding for prom in exchange for junior and seniors helping during the annual Fourth of July celebration.
The Fourth of July celebration is the primary fundraising mechanism the club uses to fund its numerous initiatives.
"We're easily doing something every month that's over and above. I mean it's stuff we always do but every month it seems like there's always something that we're doing. I know we're pretty proud of a couple of things," Montgomery said. "We started a scholarship to Kishwaukee College back in 1969, and it's the Jack Vowles Scholarship. Jack was a Hiawatha graduate in 1966 and he was killed in Vietnam by friendly fire."
Vowles' dad and a high school classmate were in the club. With the help of other Lions' members, they started a scholarship in Vowles' honor. The next scholarship awarded will be the 55th given by the club.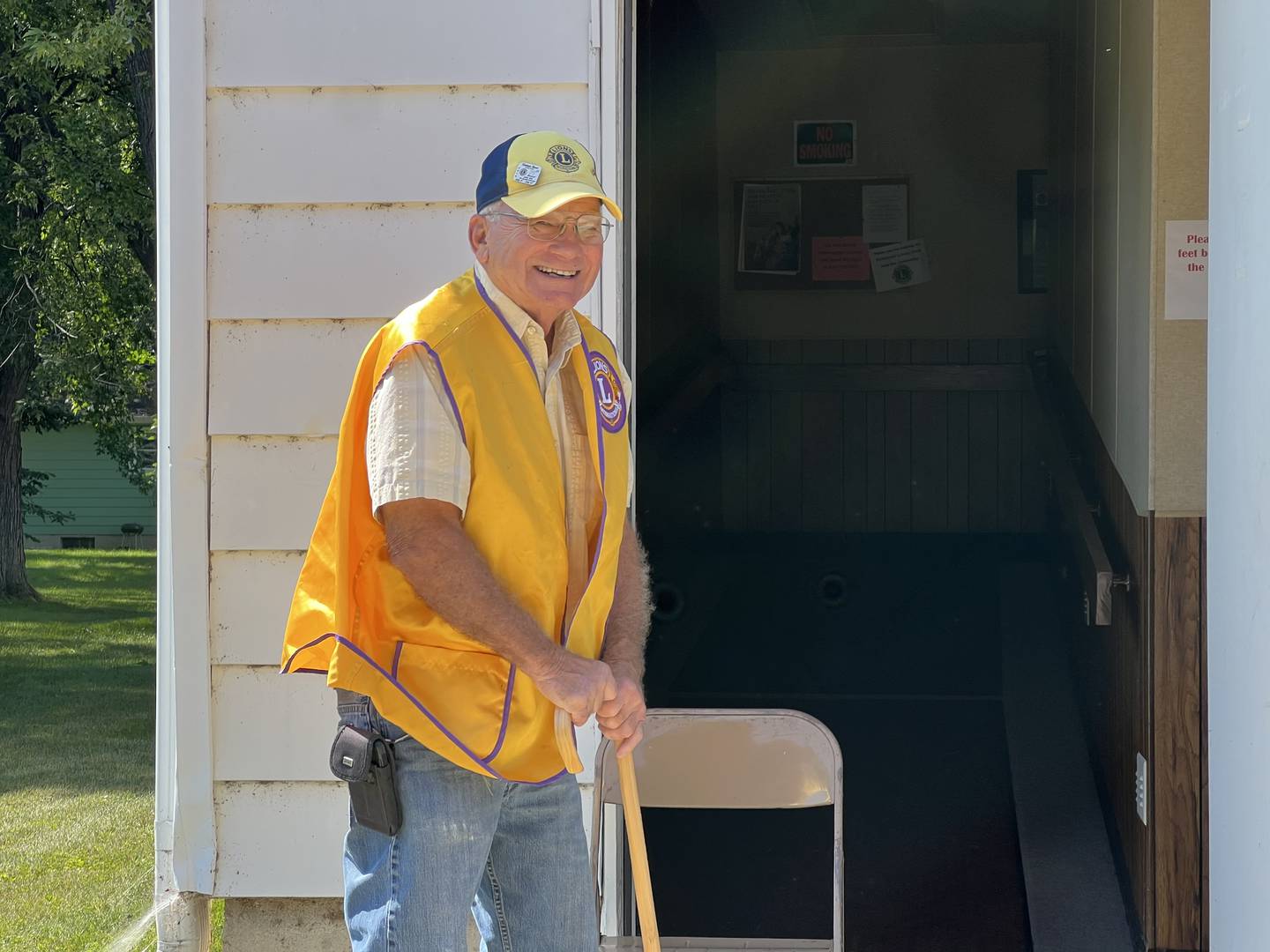 Steve Boettger, a club member who had a heart transplant more than eight years ago, said a fishing derby for people with disabilities held at Shabbona Lake on the third Thursday of July has become one of his favorite club events.
"It just pulls on your heart when you see all them people having fun. Some of them can't talk, some of them talk, there's a couple there that the one kid used to come back every year and come and talk to me and he always had a car magazine – Autotrader, where they're selling cars – and 'Oh, I'm buying this car here,' and it just pulls on your heart strings, it makes you feel real good," Boettger said.
After the 2015 Fairdale tornado – which injured 22 people and cost the lives of two Fairdale residents: Geraldine Schultz, 67, and Jacklyn K. Klosa, 69 – Lions Club International presented the Kirkland club with a $10,000 check for the club to distribute to individuals impacted by the storm.
Richard Winch, 68, has been involved with the club for the past 14 years and said he appreciates the club's support for the community.
"I know they provide a lot of community support for, you know, our Fourth of July but they also provided money, donations to our food pantry and to different special needs students, as well as provided vision and hearing supplies for the people that needed it," Winch said.
The Kirkland Lions Club is filled with families who have participated in the club for generations, but the club's efforts in the community are what continue to inspire people like Winch to join the organization.
"I was interested in that [the club's community support] over the years – seeing the people in their Lions vests, and knowing my kids enjoyed the Fourth of July activities – and decided when I retired I could have the time to put in to the organization and help out. I was interested in giving back to the community since I had the time to do that."