DeKALB – DeKalb city leaders are moving ahead with plans to maintain current bus fares – at least for now.
Rates are expected to remain in place until 2025, at which point city leaders may consider increases.
City Manager Bill Nicklas said it makes sense not to hike bus fares. City transit fares range from free to about 50 cents a ride, or $4 to get to the Elburn Metra station. Paratransit fares range from $1 to more depending on what service one needs, including nonemergency medical transport.
"The fares that were reinstituted generated in six months time about what they did in a year back in 2019," Nicklas said. "We're not recommending an increase in the fare. We'd like to keep the fare level as it is. We feel it's adequate."
In fact, the city collected $55,437 from bus fares in 2019, city documents show. Upon reinstituting bus fares between July 1 and Dec. 31 last year, after two years of suspensions prompted by the COVID-19 pandemic, the transit system generated $66,780 from riders.
In doing so, transit staff estimates that the public transit system's fares will generate about $134,000 during the program's fiscal 2023, which started July 1 and ends June 30. Of that amount, $80,000 would come from fixed routes, which account for 60% of service, and $54,000 would come from paratransit riders, which account for 40% of service, according to city documents.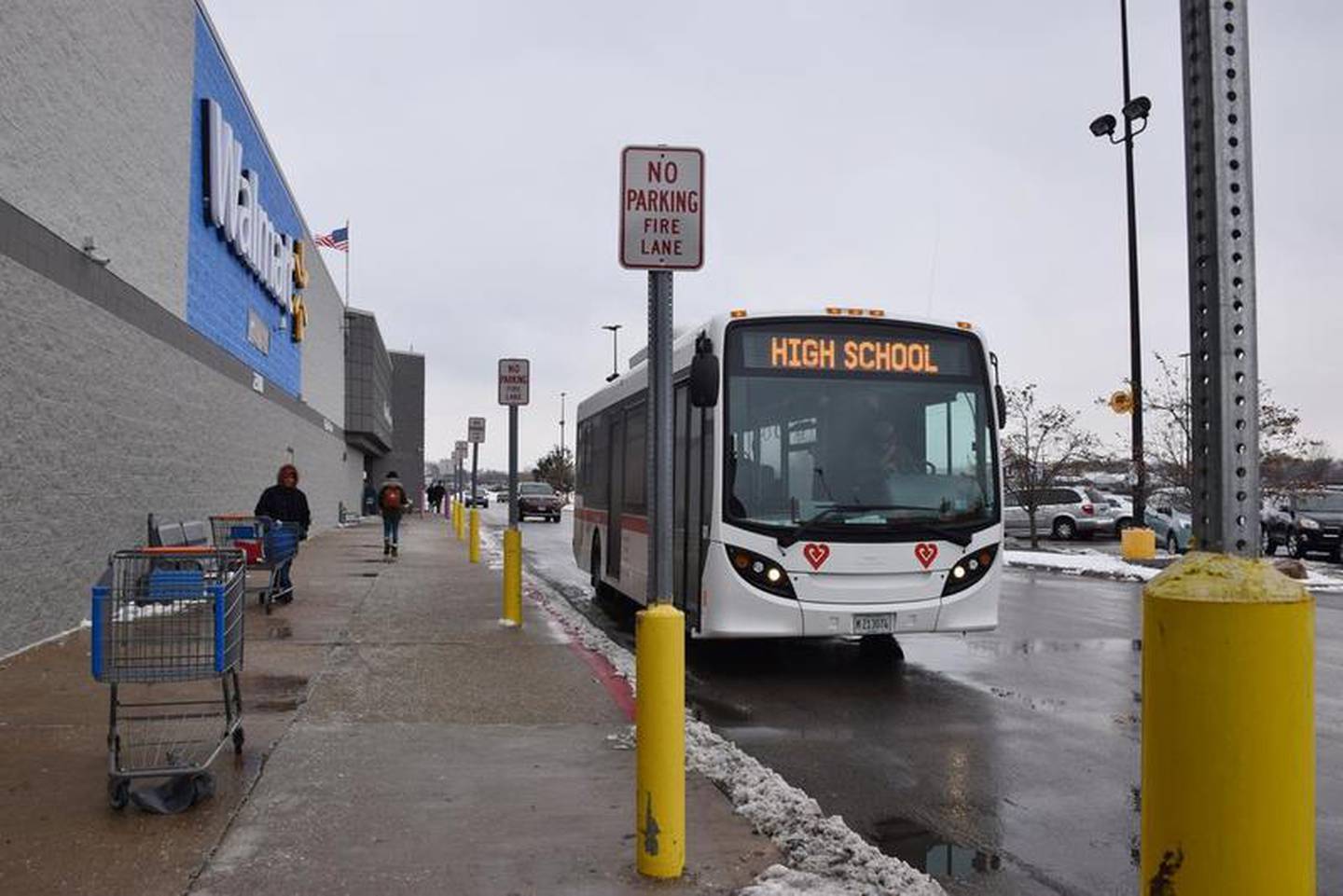 Nicklas acknowledged that bus fare collections do not go a long way to meet the city's transit needs, but he noted the assistance it provides is helpful.
"It's never going to be a major part of our revenue in the transit system that we have," he said. "It does provide some funds that can be used … for an occasional vehicle. It's not going to buy a bus for us."
Bus fare collections make up less than 2% of total annual revenue, city documents show. The city's transit system is primarily funded by revenue from the state, federal grants and annual contributions received by way of the intergovernmental agreement for consolidated transit services between DeKalb and Northern Illinois University.
Third Ward Alderman Tracy Smith said he believes the city is looking out for taxpayers' best interests and said that hiking bus fares doesn't benefit the city.
"Fare increase will decrease our grant funds," Smith said. "We're actually losing money by increasing fares too much. I think it's over 1:1. We have plenty of grant money. So, I think we should really take advantage of grant money versus extending our fares on our citizens."
Nicklas agreed, saying that the city is mindful of how it uses its resources and how it may play into the big picture in the long term.
"It may come to a point where grant money in several years from now probably where the grant money … would make a lot of sense to make up for a shortfall in the operating, but that's not the case," Nicklas said.
The city has an excess of grant funds on hand to spend, in part because of COVID-19-related service reductions implemented by the transit system in 2020 and 2021 that resulted in fewer expenditures to account for with federal assistance, according to city documents.
City leaders expect the need for grant funding to assist with capital needs will grow as ridership returns to pre-pandemic levels.