SYCAMORE - The 16U Kishwaukee Valley Storm ran into some local trouble in the consolation championship of their home softball tournament, Storm Dayz, on Sunday.
The Geneva Foxes topped the Storm 3-0 behind a strong performance from starting pitcher and Sycamore native Alyssa Wilkerson at Sunday's end to the tournament, held at Sycamore Community Sports complex Friday through Sunday.
Wilkerson, who played for the Spartans' JV team last season, pitched a complete game shutout, scattering five hits and striking out five.
"I just stayed focused and kept my head in the game," Wilkerson said. "Even when they would get hits, I would focus. Our whole team did amazing and stayed positive the whole time."
The Foxes jumped out early with a first inning solo home run to center field by Stephanie Schnite.
Schnite scored again for the Foxes on a deep single from Isabella Binetti, scoring all the way from first base in the fourth inning.
After a sacrifice bunt put Binetti at second, Wilkerson gave herself an insurance run, knocking a single to score Binetti for the final margin of 3-0.
"It's definitely good when you get those RBI's, but it was a team effort," Wilkerson said. "I couldn't have done it alone."
The Storm didn't go quietly, threatening in both the third and sixth innings.
In the sixth inning, Chelsea Born led off the inning with a single. Then Emily Puentes, who played for the Spartan varsity team last year, followed up with another base hit, putting runners on second and third with no outs.
Wilkerson then closed the door on the scoring chance. She got the next three batters out on a soft grounder, a pop out, and strikeout.
"We always say in between innings, 'Get them on, get them over, and get them in'", Storm Coach Craig Heide said. "We get them on, we get them over, but we left them on second and third. Second and third with nobody out, we've got to get a ball out of the infield."
In the third inning, Jaelyn Latimer drew a walk and made her way all the way to third base on a sacrifice bunt, but couldn't get home. Wilkerson induced two soft grounders to end the inning.
"I really just think our bats didn't show up today," Born said. "Our defense was great, it's just the bats didn't come up."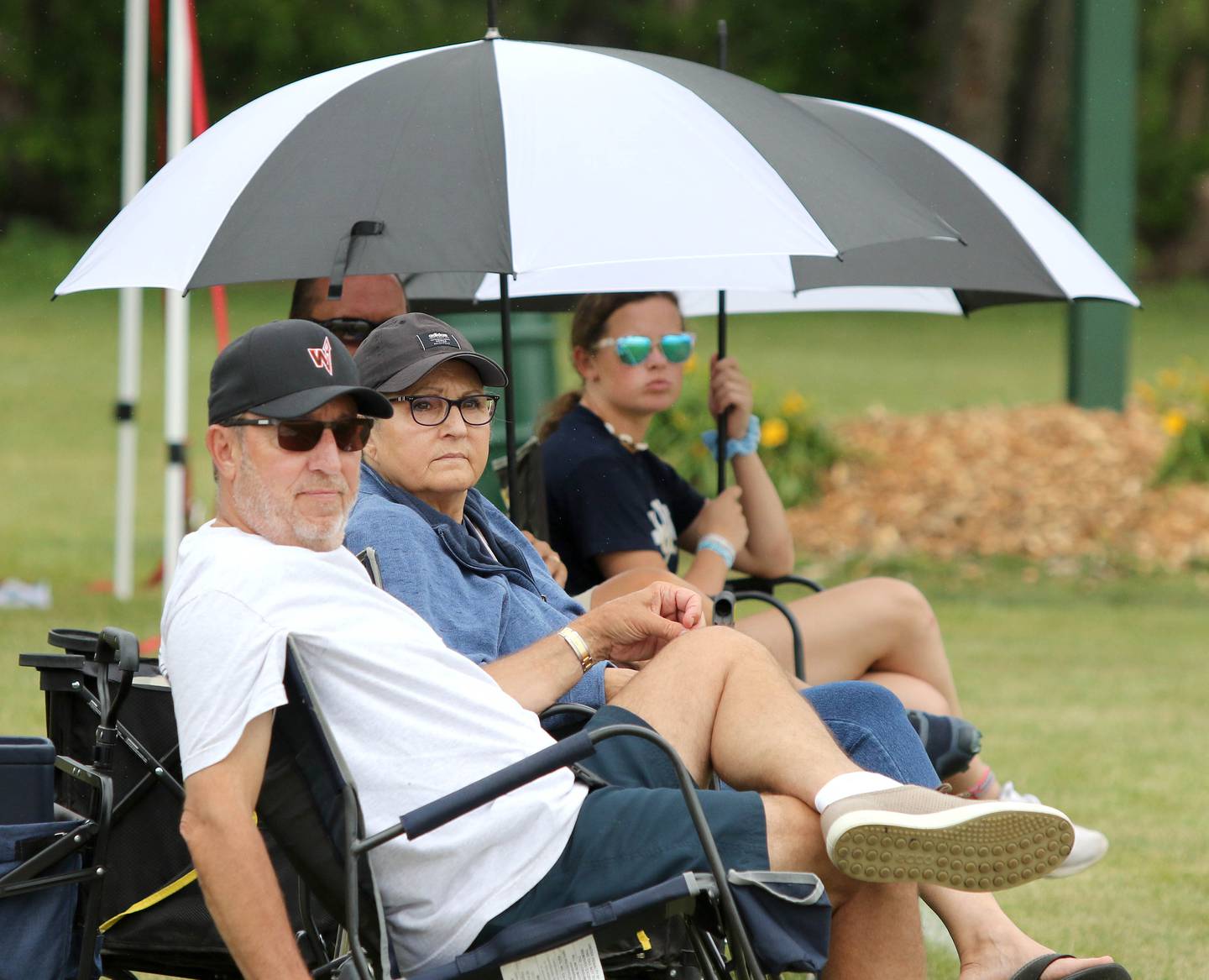 By the numbers: For the Storm: Born went 1-3, Puentes went 2-3, and Paige Marks pitched three scoreless innings in relief. For the Foxes: Schnite went 1-2 with a home run, a walk, an RBI and two runs scored and Binetti 1-3 with an RBI and a run scored.
Beyond the stats: Born had a few big plays in the field. In the fifth inning, she called off first baseman Sophia Olech at the last minute to grab a pop-up, falling over her teammate, but she held onto the ball. In the seventh inning, she snagged a liner and ran over to tag second base for an unassisted double play to end the inning.
They said it: "It's a one man job sometimes," laughed Born.