Player of the Year
Taylor Carlson, sr., MF, Kaneland
All-area first team
Lilly Horne, sr., GK, Sycamore - Horne had eight shutouts for the Spartans and was able to make many athletic saves in goal. She was all-conference and honorable mention on the all-sectional team.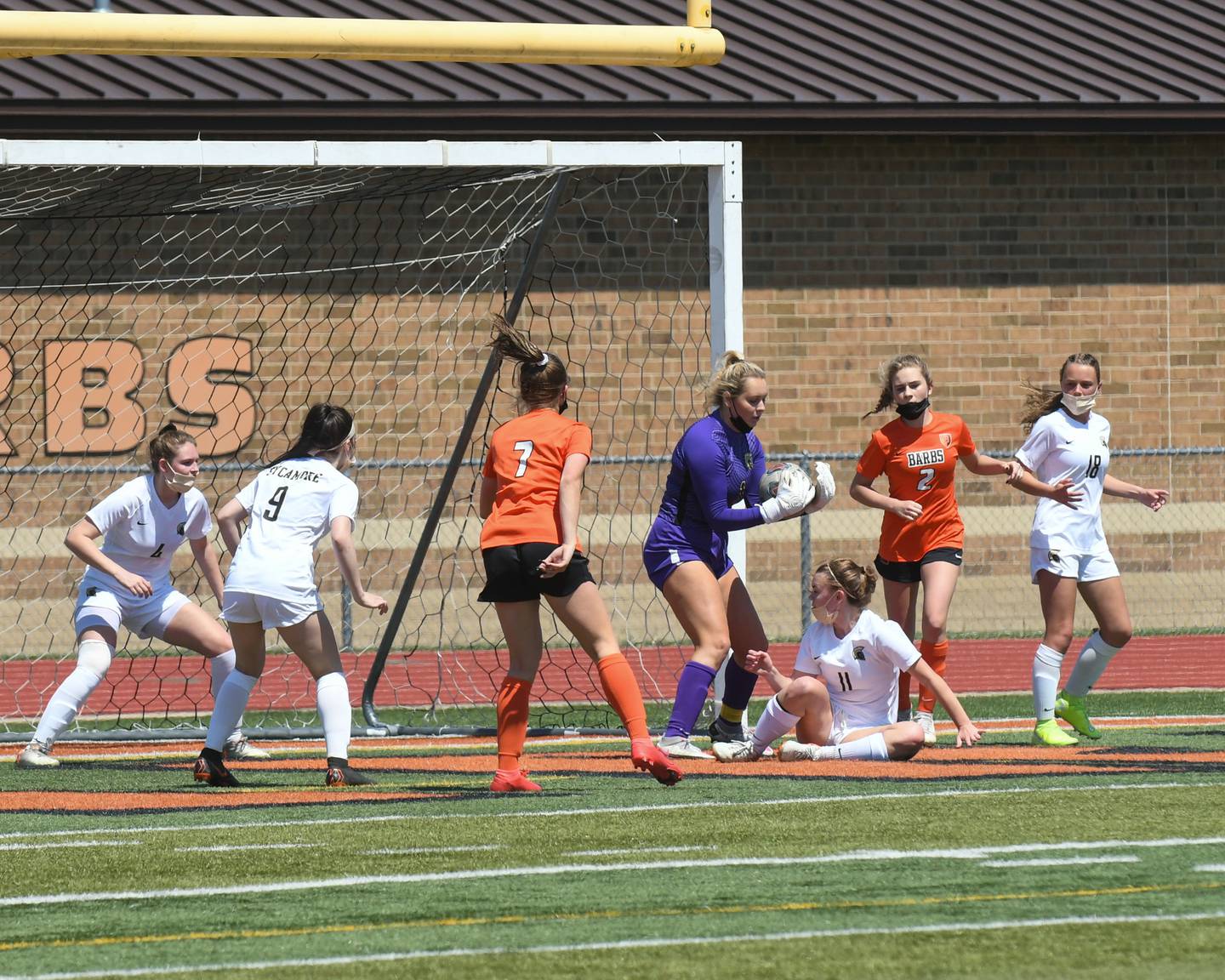 Sarah Swineheart, sr., D, Genoa-Kingston - The fullback was a sectional selection and made the Big Northern Conference first team. She was also named the Cogs' MVP.
Emily Kuzner, fresh., D, Kaneland - As a freshman, she was given the task of guarding opposing teams' top goal scorer and shut down some of the best around - the Knights only gave up one conference goal and shutout conference rival Sycamore twice, including once in the Interstate 8 title game.
Emma Hedlund, sr., D, Kaneland - The senior provided leadership to the young Kaneland back line. She scored twice and had two assists and was a good ball-handler when the situation called for it.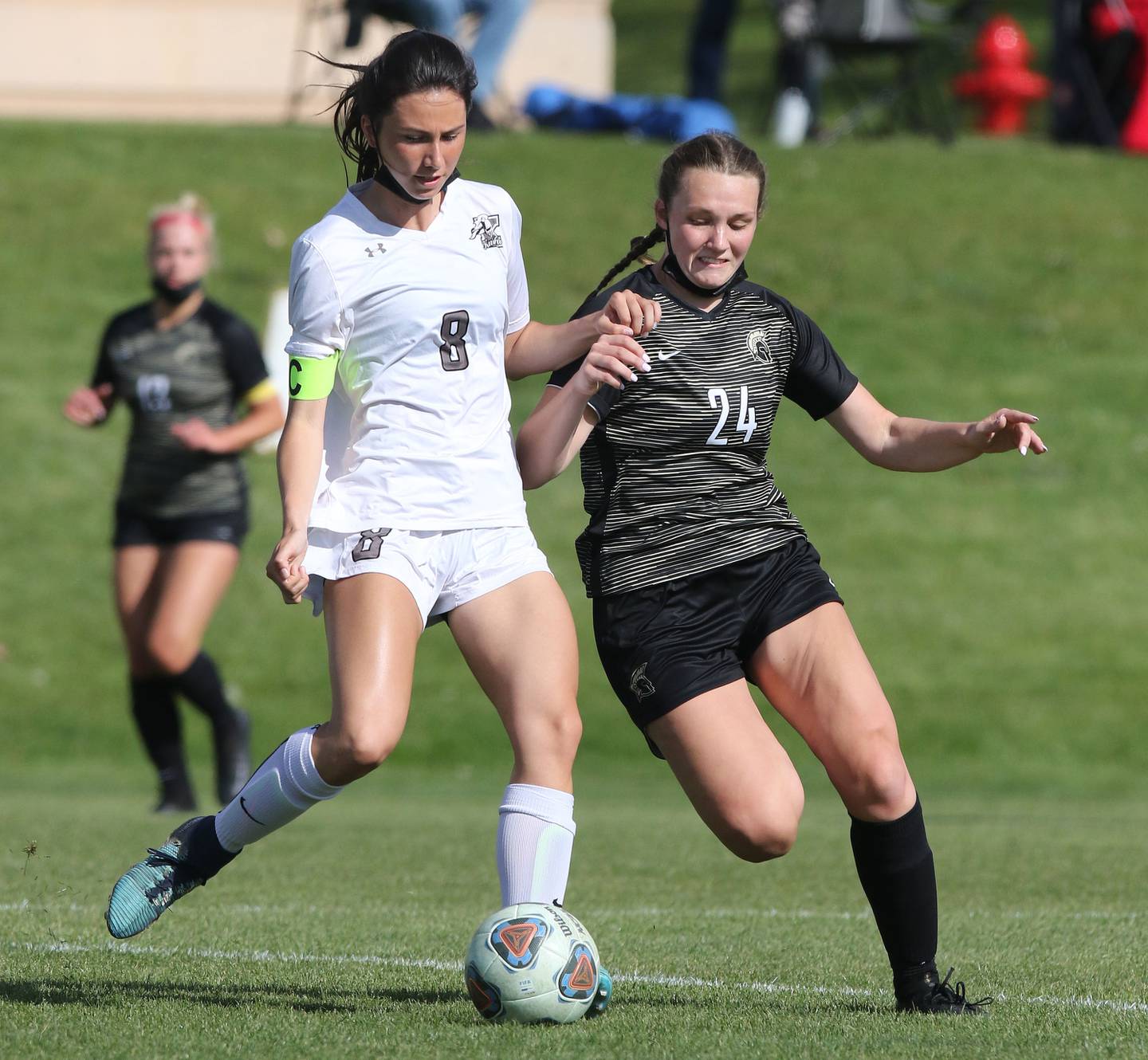 Natalie Rosenow, jr., D/MF, DeKalb - Rosenow was a captain as a junior for the Barbs, adding versatility to the lineup as an anchor of the defense in the DuPage Valley Conference and sparking the attack when needed. She had a goal and an assist on the year.
Grace Parks, soph., MF, Sycamore - The all-conference selection had six assists and a goal as a defensive-minded midfielder.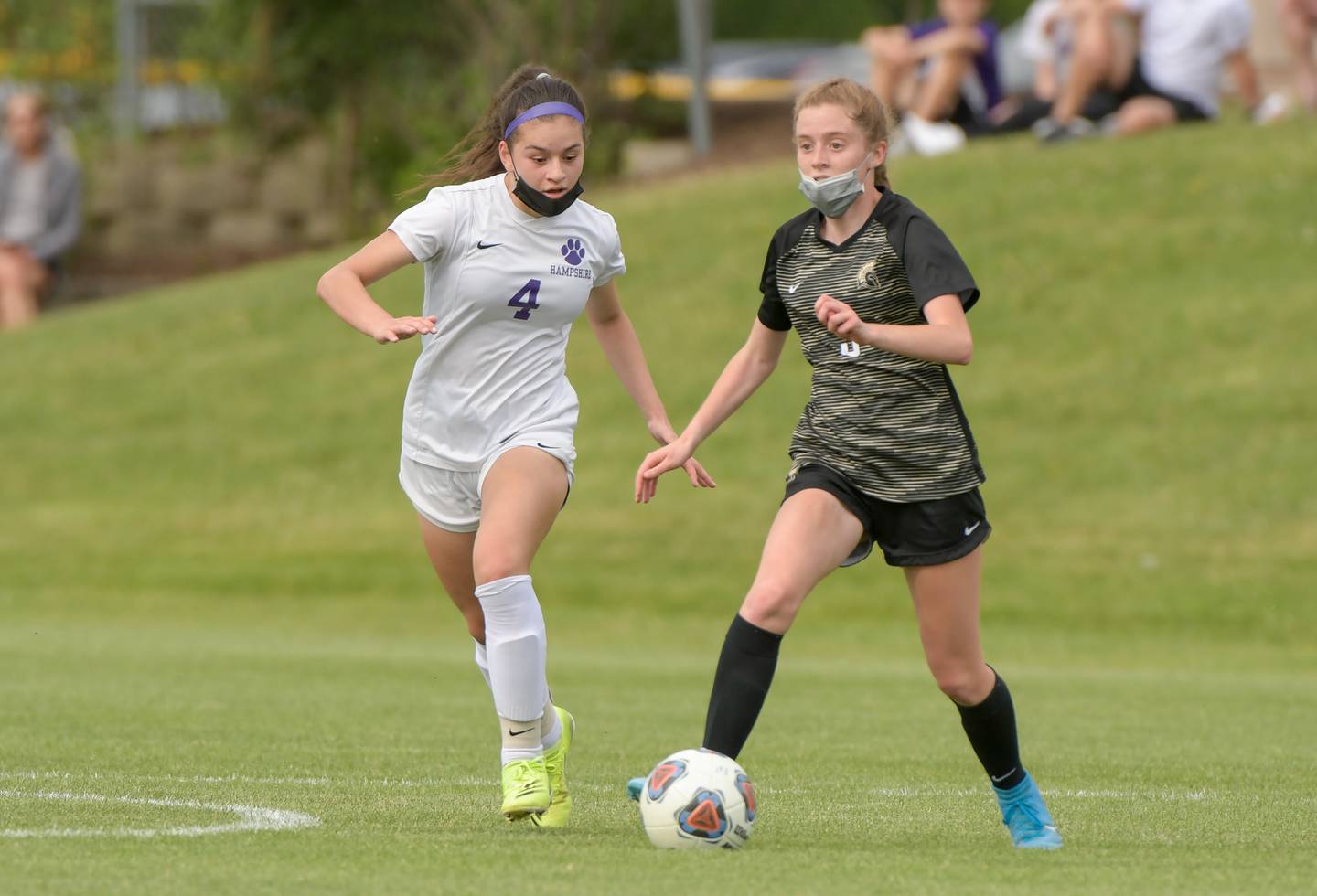 Karli Kruizenga, jr., MF, Sycamore - Kurzinga had five goals and five assists. She was an all-conference selection.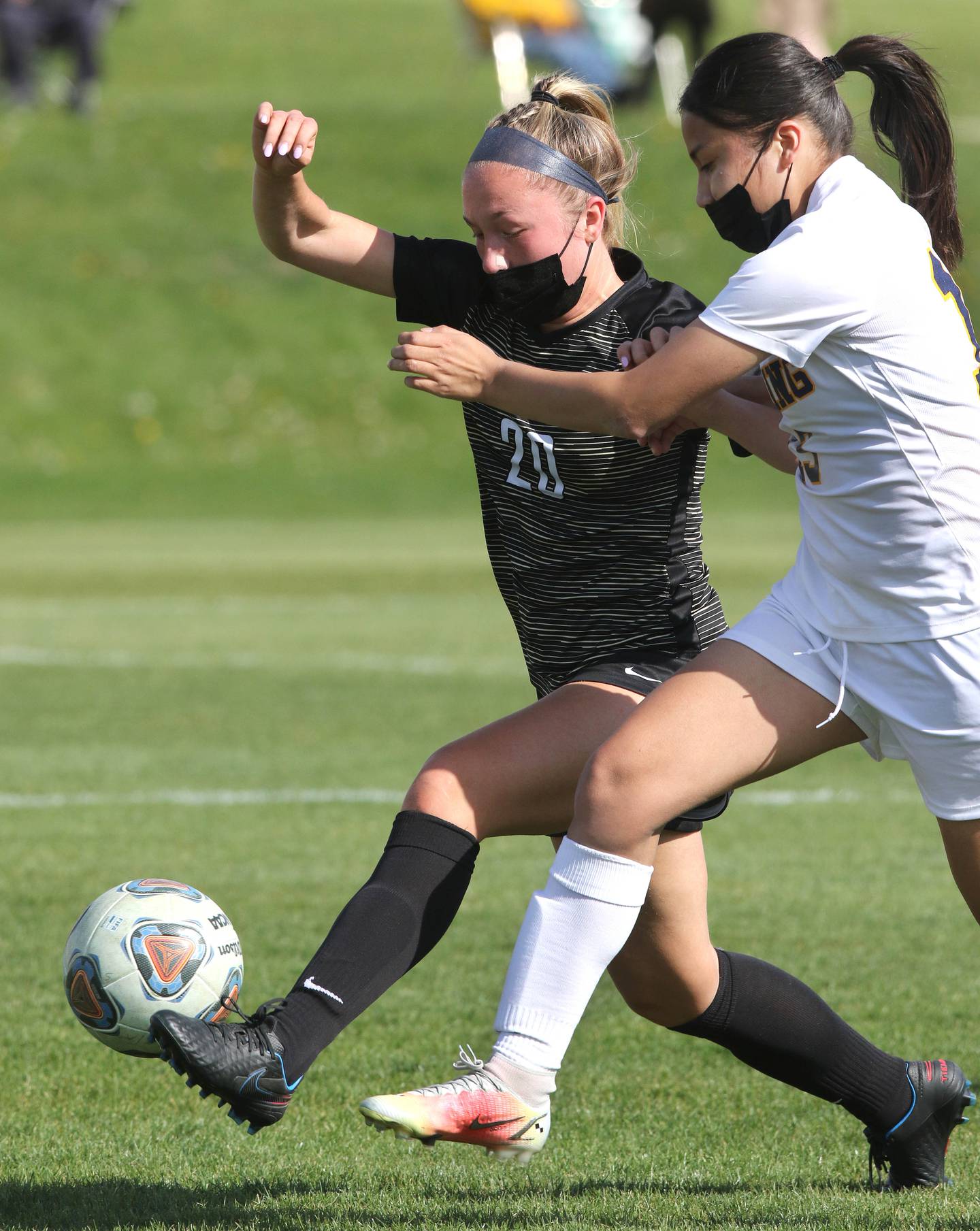 Katie Kurz, jr., MF, Kaneland - Kurz moved up from the back line and scored a goal and added three assists. She was a physical presence making great tackles when needed.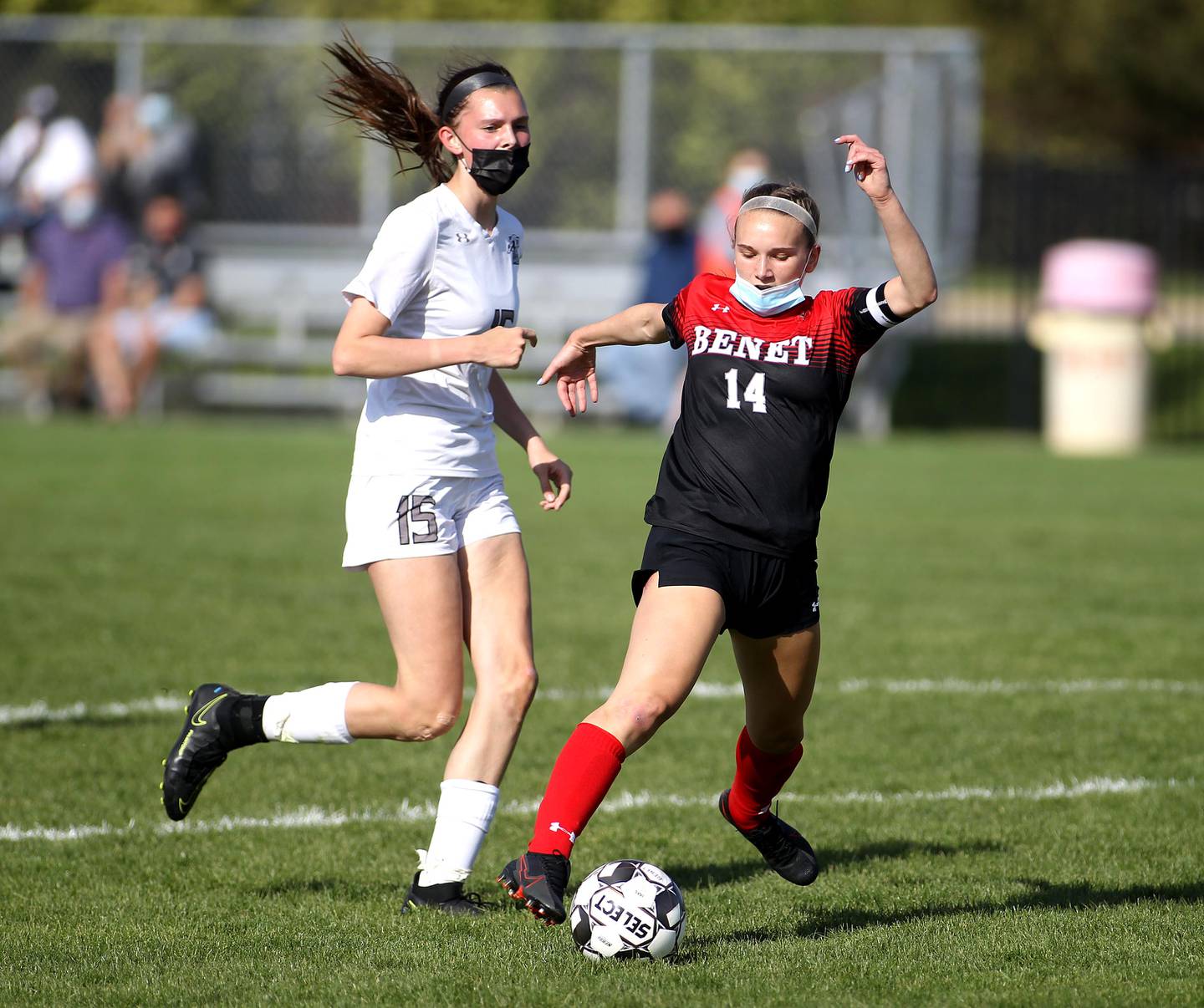 Brigid Gannon, soph., F/MF, Kaneland - Gannon racked up 22 goals as the lead scoring option for the Knights. She was an all-sectional honorable mention and added seven assists.
Ashleigh Wackerlin, jr, F, Hinckley-Big Rock - If the Little 10 sponsored conference soccer, Wackerlin surely would have been an all-conference pick with 17 goals in a doubly abbreviated season - not only was the season by design six weeks long, the Royals missed the first two weeks of the slate.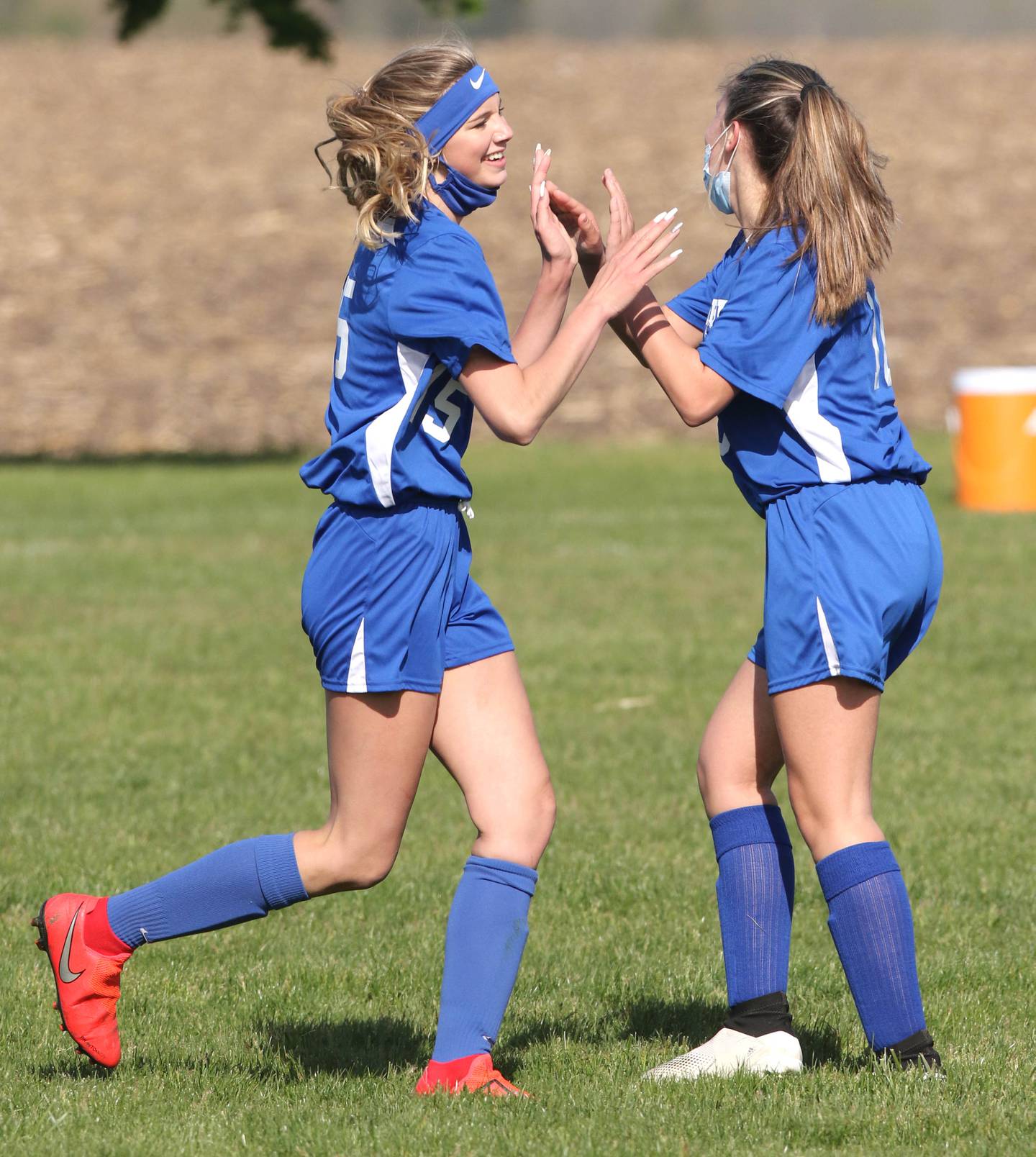 Ella Shipley, jr., F, Sycamore - Shipley led the area with 28 goals and added six assists. A defender in her first varsity season, Shipley converted and became the main scoring threat for the Spartans.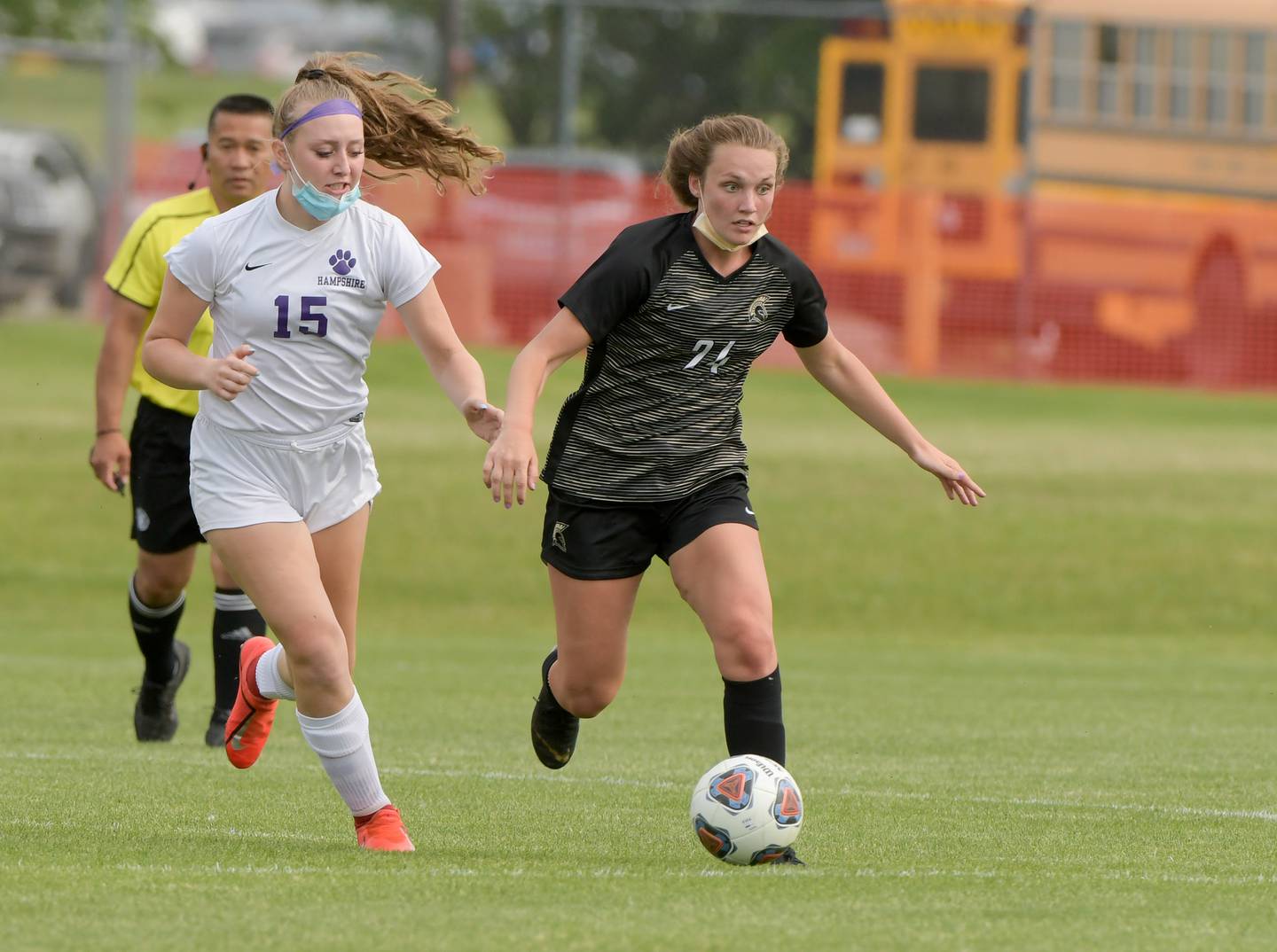 Honorable mention - Rachel Franck, sr., D, Kaneland; Emma Turner, soph., F/MF, Indian Creek; Kylee Bauer, sr., MF/F, Indian Creek; Jolee Larsen, soph., MF, Indian Creek; Olivia Conery, soph., D, Sycamore; Morgan King, soph., MF, Hinckley-Big Rock