DeKALB — Brad Bjelk isn't coming in and overhauling the DeKalb girls basketball team.
After all, the team's new head coach has been an assistant for the Barbs under former coach Mark Sykes and was JV coach as well.
"We're just looking to build," Bjelk said. "I think the program was in a nice spot. So rather than come in and shake everything up, we're looking to build on what we had established. And I think that's what we've done this summer."
The Barbs are coming off a 15-13 season and were 4-6 in the DuPage Valley Conference. The team loses not only a pair of senior starters. Leading scorer Amina Gray has transferred.
[ Photos: DeKalb girls basketball holds summer practice under new head coach ]
But the turnout at summer practices and summer league games has been high, and that has Bjelk excited.
"We've had great numbers this summer at camp, over 40 girls," Bjelk said. "We're one of the few programs where our numbers are up, so that's good. This summer's been great. A lot of girls are working hard at getting better."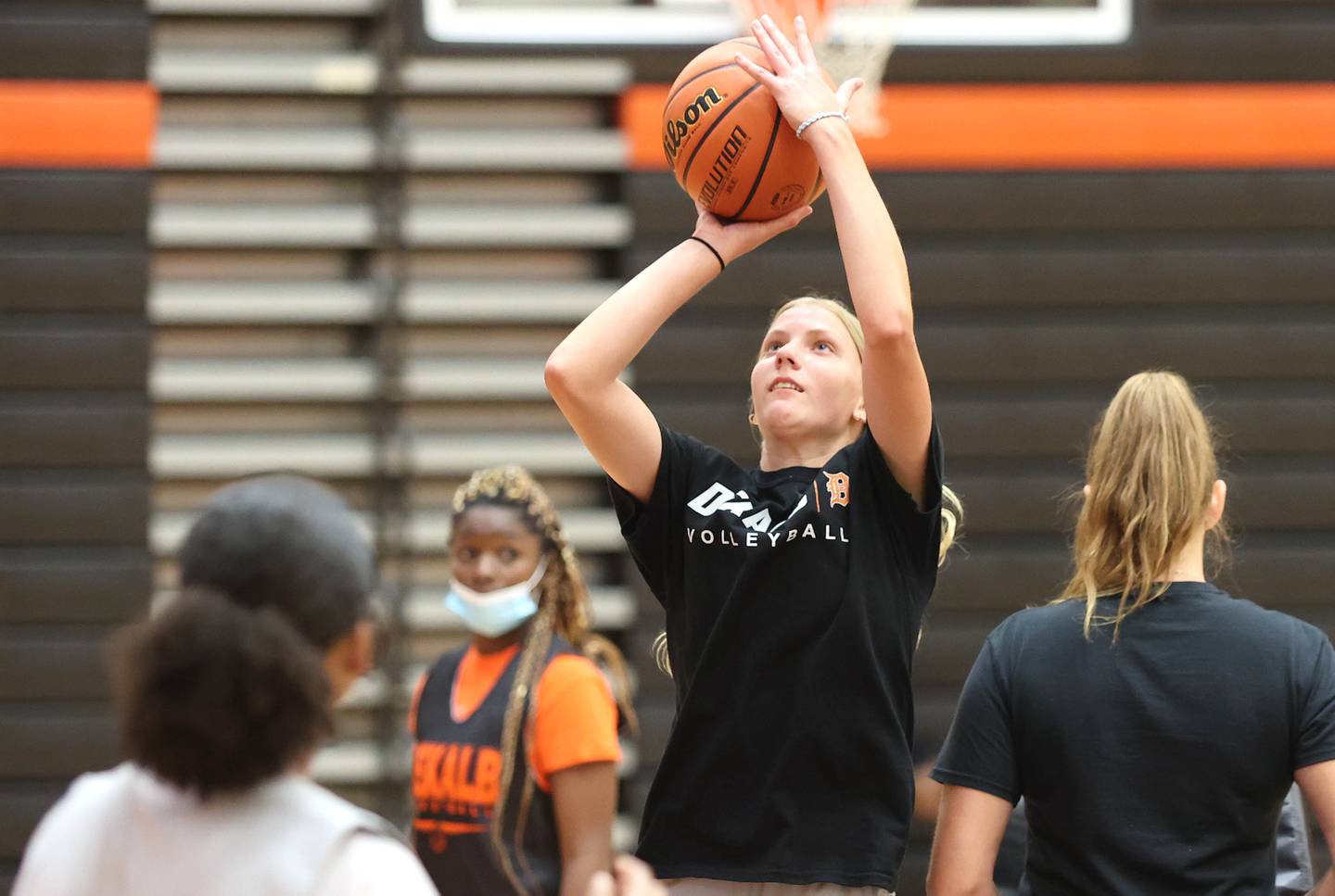 Incoming senior Lauren Gates said not only are the numbers up, but the work ethic of the team has been great.
"We're always hustling and we always work hard," Gates said. "We're willing to put in the work to make up for some of the talent we lost last year. We're going to have to keep moving the ball around and stay strong as a team. We have some height, but obviously not compared to other teams."
The Barbs have played more than 20 games this summer, experience Bjelk said is invaluable for a young team.
"They really take pride in what they do," Bjelk said. "It's been really impressive how hard they are willing to work. We are young so there needs to be some maturity and growth for sure, but they really seem to love each other, love the game of basketball. It's been nice to see that."
Senior guard Madison McNeil played for Bjelk when she was on the JV team. She said there's a strong bond between the players and the coach, which she said she thinks will be a strength for the club.
"To have him back again, he's one of my favorites," McNeil said. "It's pretty cool to have him. He's a great coach and putting in a lot of work and helping us become better this summer."
McNeil added that the high turnout and strong work ethic of the players also has been great.
"We have a lot of girls, which I'm glad to see," McNeil said. "If they keep showing up and working hard like we've been doing every single day, we have great potential for the rest of our season."