2021 Daily Chronicle Boys Soccer All-Area Team
Player of the Year
Eagan Reams, sr., F, Genoa-Kingston
First team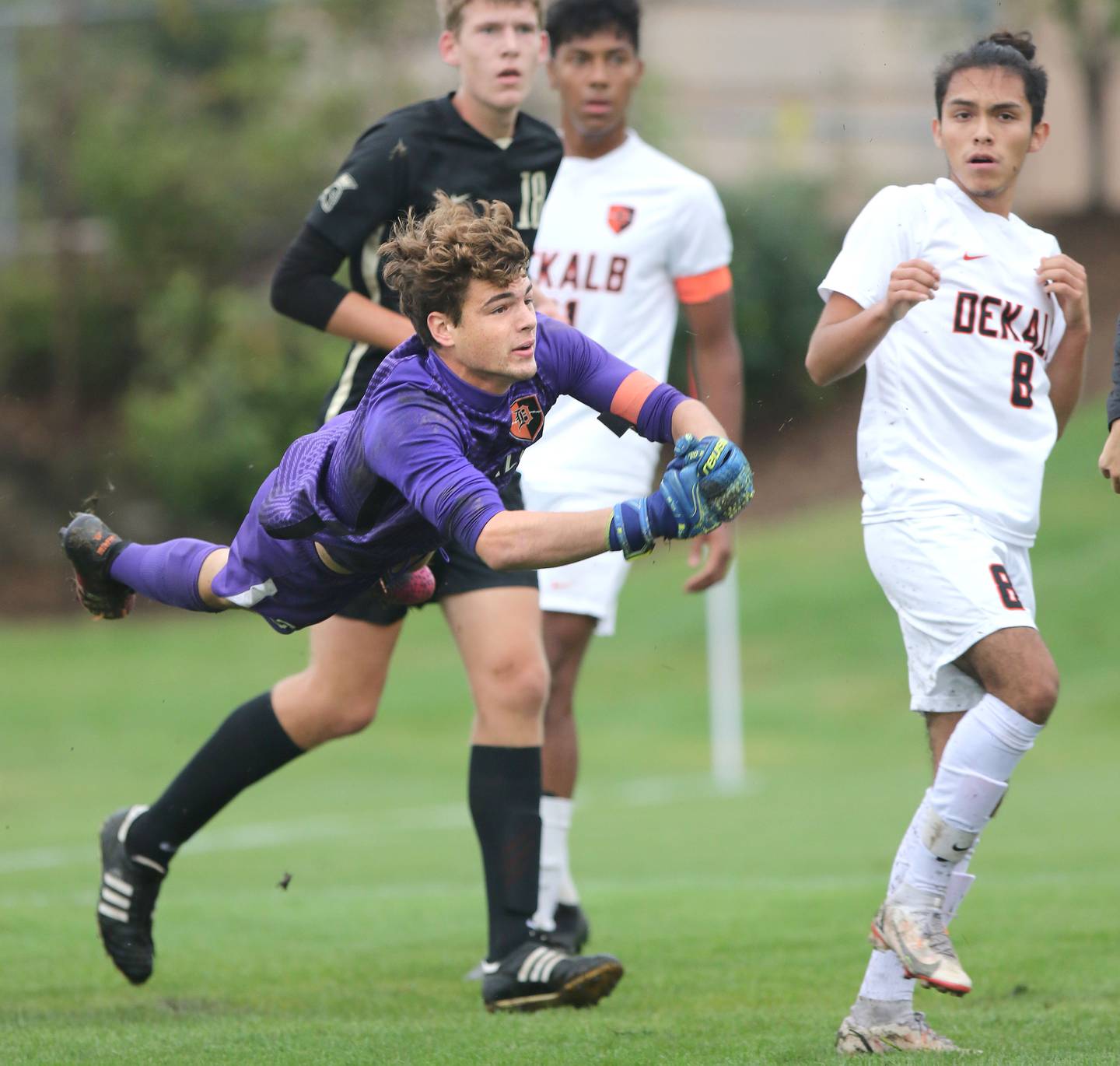 Hunter Leman, sr., GK, DeKalb — Leman ranked as the top goalie in the DuPage Valley, allowing 2.26 goals agame with seven shutouts and 81 saves.
Manny Bonilla, sr., D, DeKalb — Bonilla was a big part of the Barbs' defense that had seven shutouts. He also managed a goal and an assist while anchoring the back line.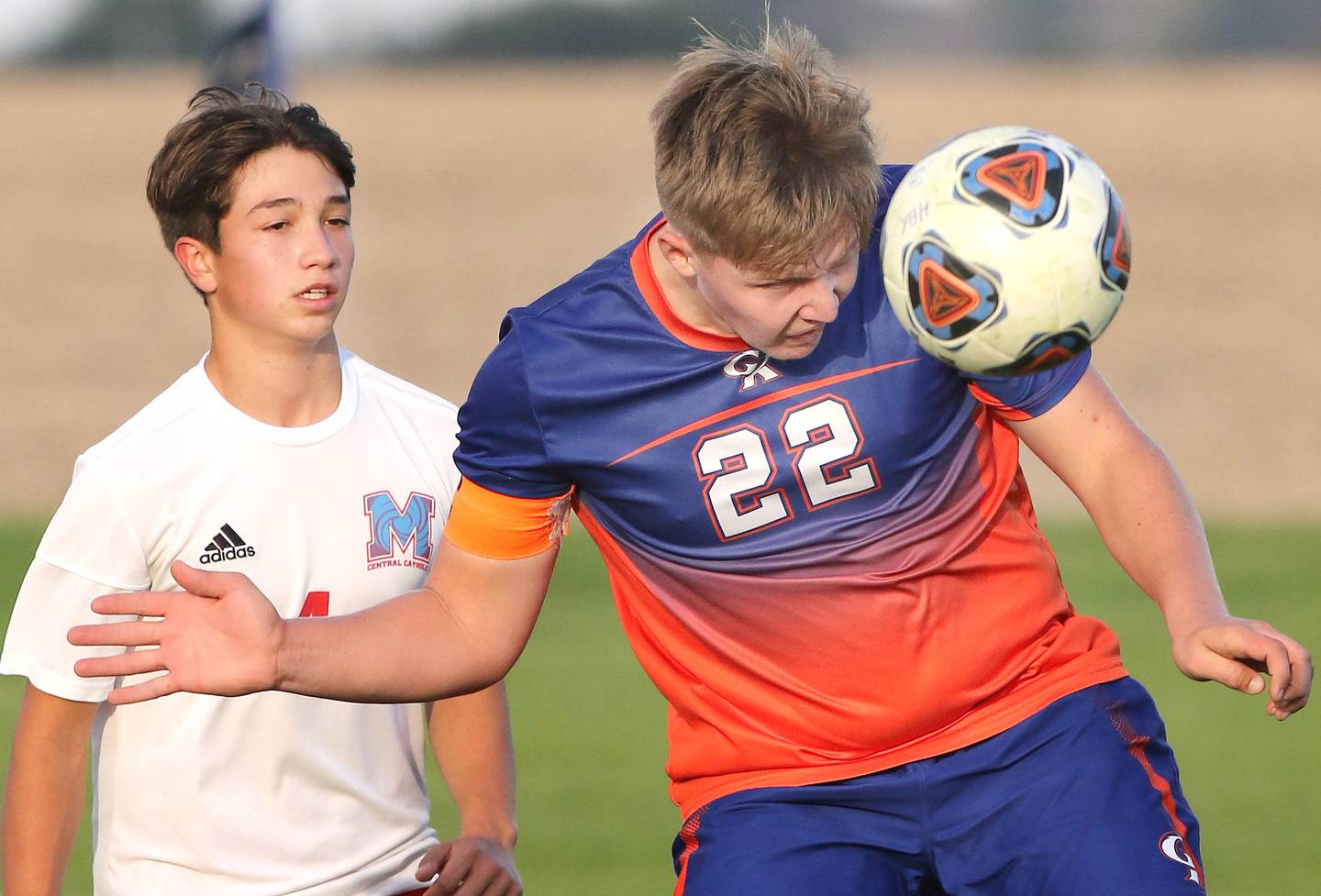 Ben Younker, sr., D, Genoa-Kingston — Younker anchored the defense for the Cogs and still had two goals and seven assists. He was an All-Big Northern Conference selection.
Julio Milan, sr., D, Sycamore — As a defender, he still managed a goal and five assists out of the back row. He missed two games this year, and those were the two games in which the Spartans allowed a goal.
Aiden Tomlinson, sr., MF, Genoa-Kingston — Tomlinson was the spark that got the high-powered Cogs' offense going, with five goals and 19 assists. He was an All-Big Northern Conference selection.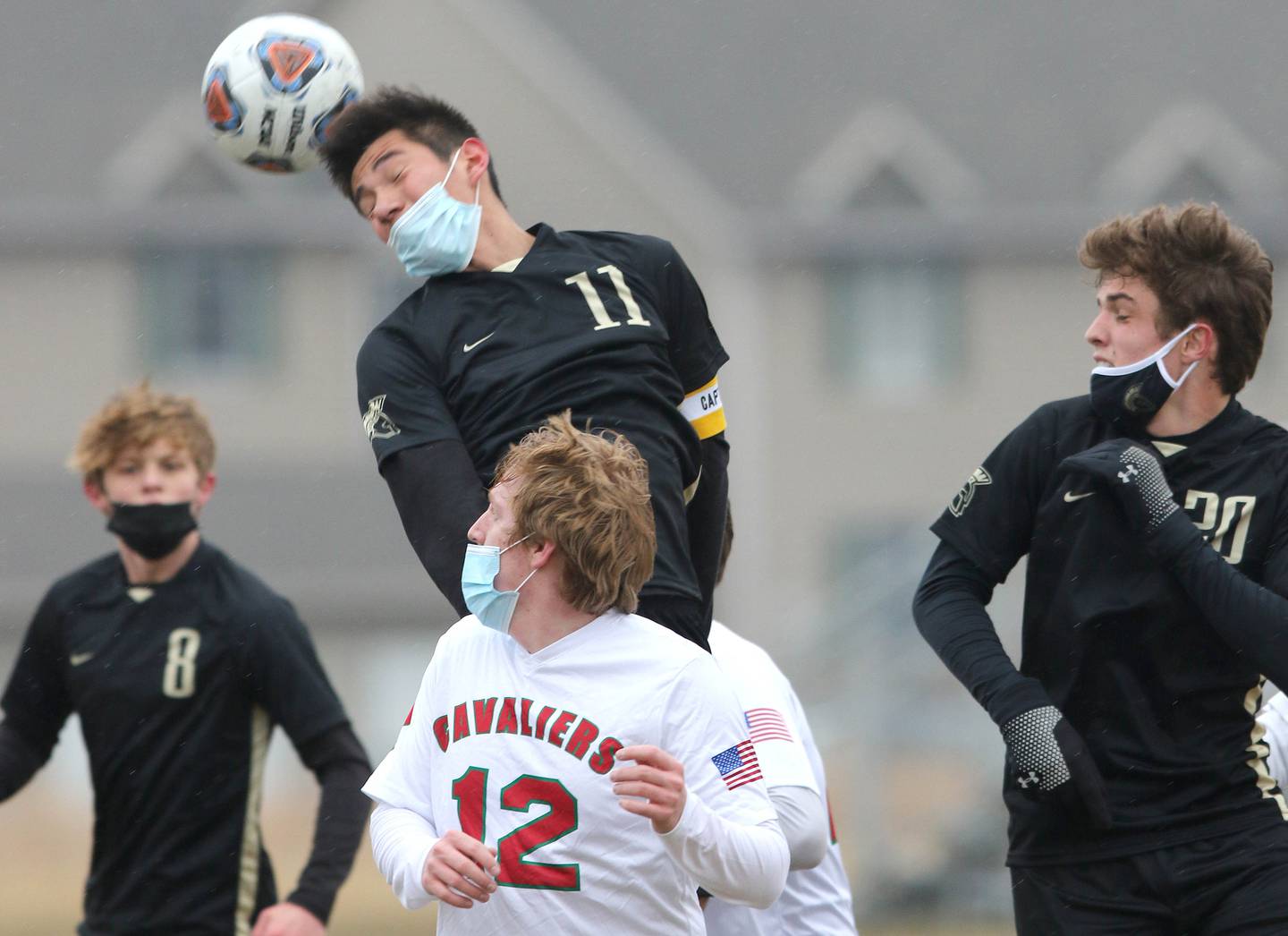 Alec Garcia, sr., MF, Sycamore — Garcia works box-to-box for the Spartans, tallying 19 goals and 17 assists. He was a four-year starter for Sycamore.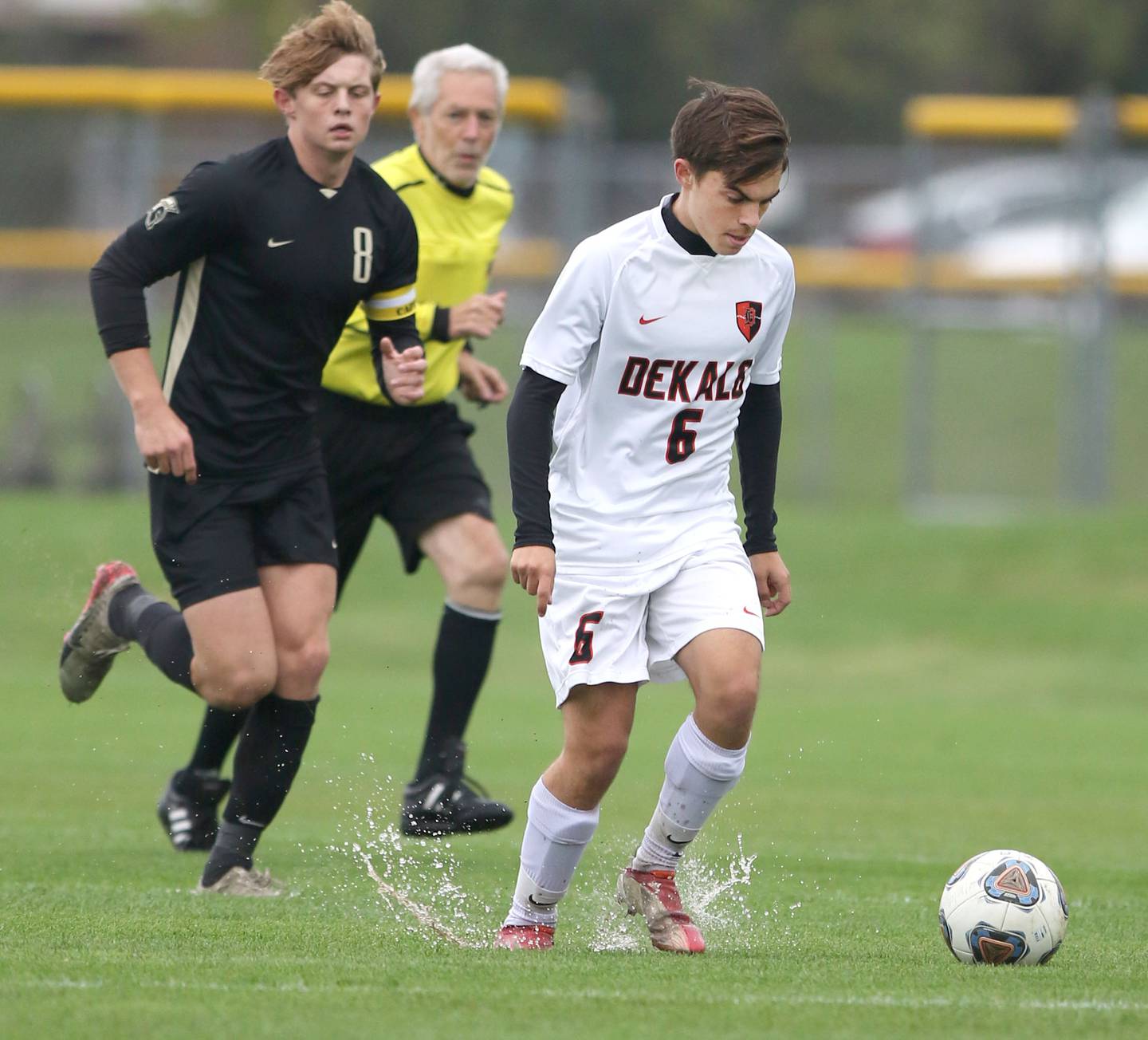 Landon Weishaar, jr., MF, DeKalb — Weishaar had nine goals and six assists. He was a unanimous choice on the All-DuPage Valley Conference team.
Caden Carl, sr., MF, Sycamore — A three-year starter for the Spartans, he had five goals and 22 assists. Most of the offense ran through the left-footed player.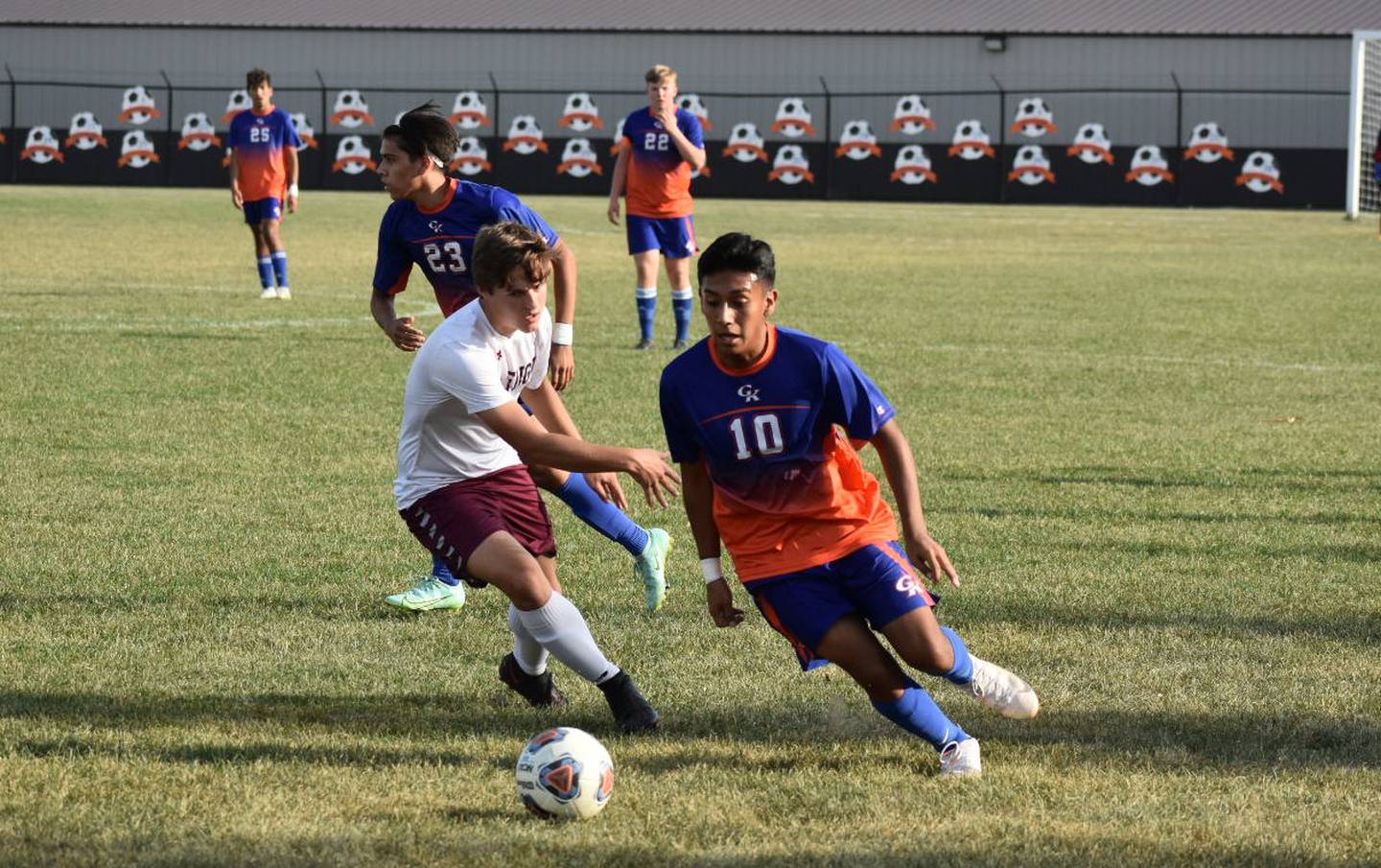 Junior Leon, jr., F, Genoa-Kingston — Leon had 44 goals and 18 assists, second on the Cogs in both categories. He is the school's leader in career assists and is only 11 goals away from the school lead in that category as well.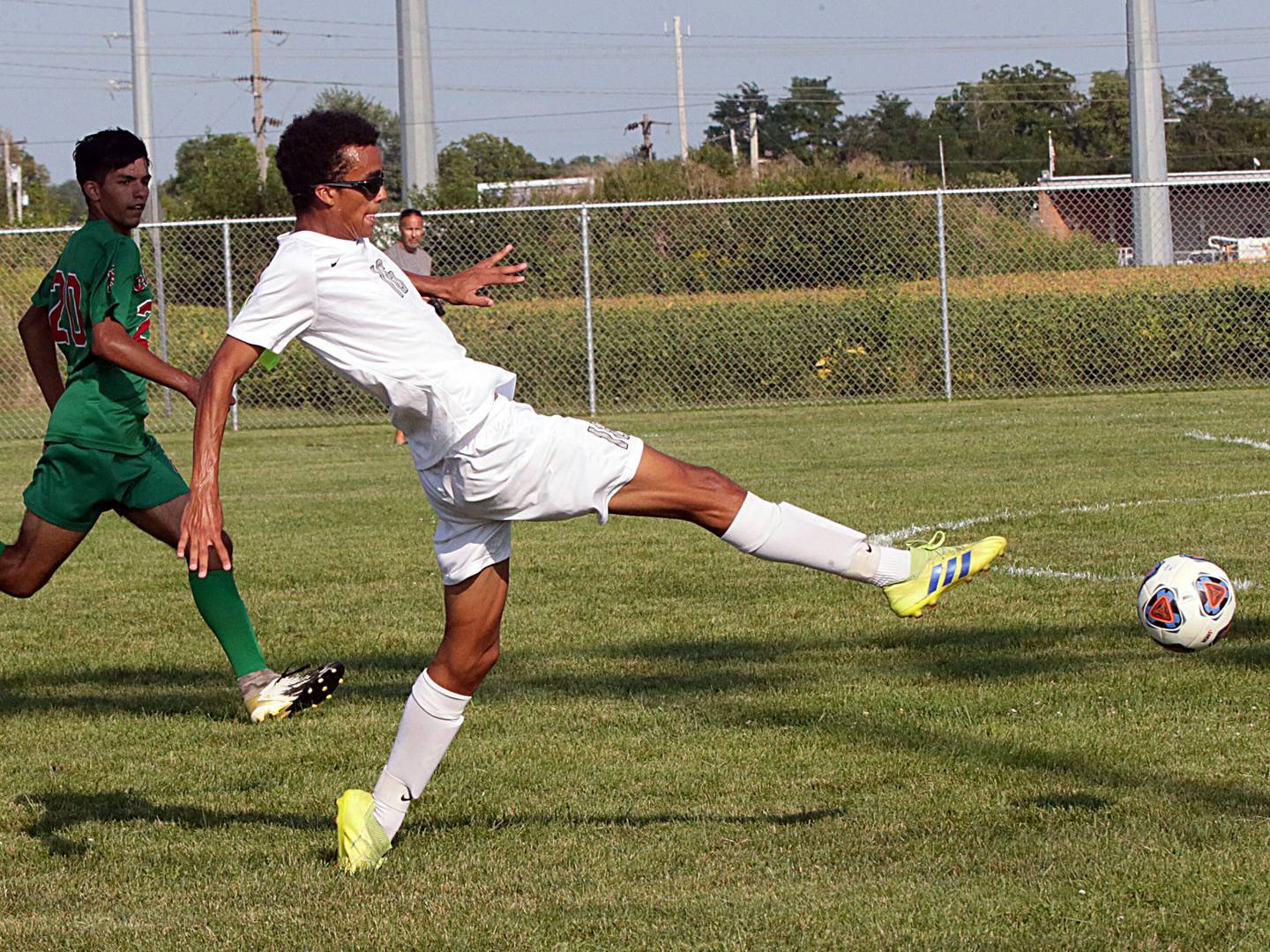 Lucas Bass, sr., F, Kaneland — Bass was a prolific goal scorer, connecting 29 times. He also had eight assists and was on the All-Interstate 8 Conference first team.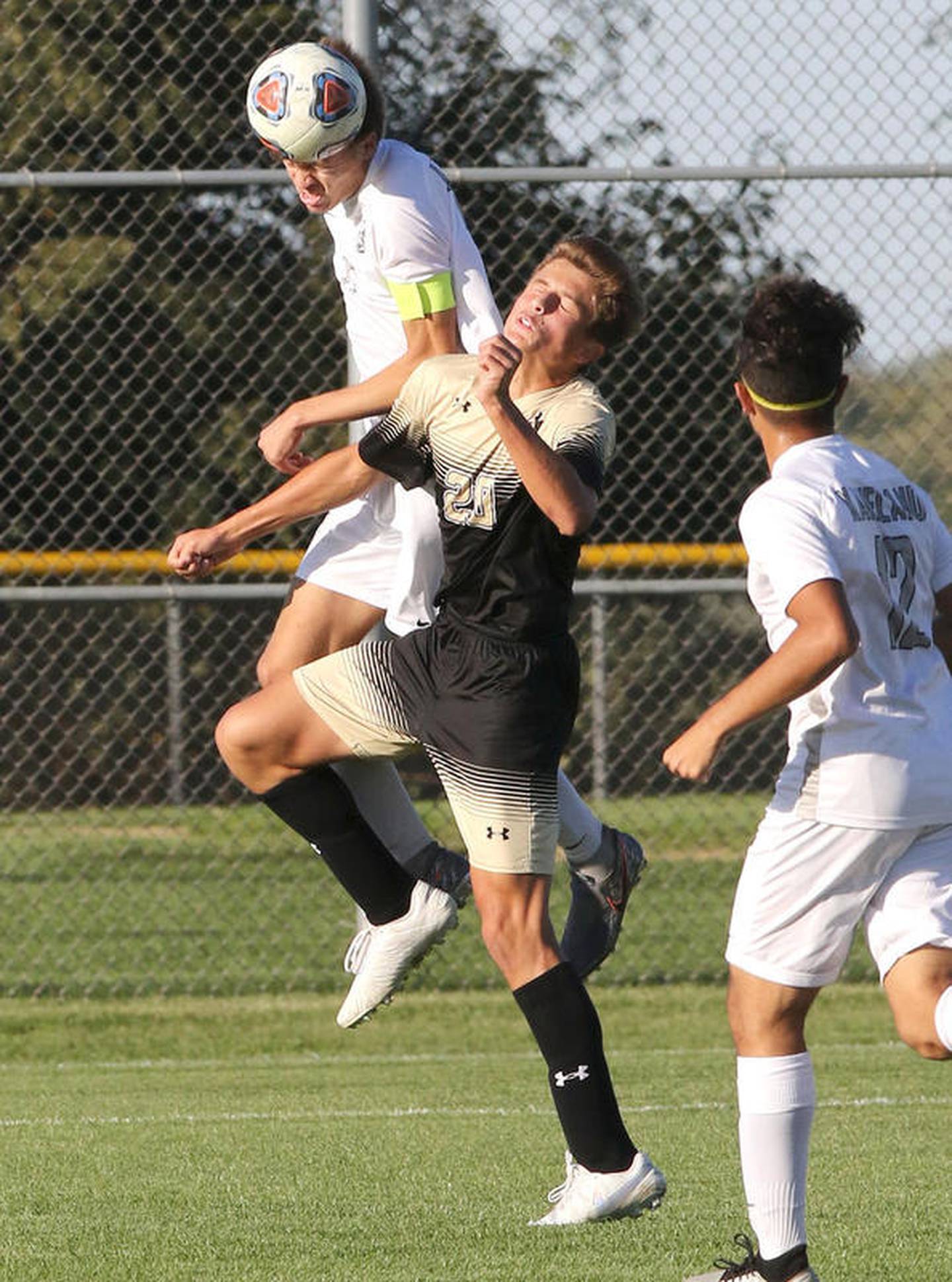 Jules Breidenbach, sr., F, Sycamore — Breidenbach led the Spartans with 21 goals and added five assists. At 6-foot-2, he was a presence up top and was lethal scoring off set plays.
Second team
Kevin Munoz, jr., GK, Sycamore
Ethan Scheidecker, sr., D, DeKalb
Andrew Davison, jr., D, Kaneland
Max Briedenbach, sr., D, Sycamore
Kendall Kiley, jr. D, DeKalb
Eduardo Campuzano, sr., D, Hinckley-Big Rock
Jacob Larsen, sr., MF, DeKalb
Josiah Antimo, jr., MF, DeKalb
Nick Mitchison, sr., MF, Kaneland
Carlos Lopez, so., F, DeKalb
Andy Gawel, sr., F/GK, Hinckley-Big Rock
Honorable mention
Jack Rissman, sr., GK, Kaneland; Aaron Acosta, jr., GK, Genoa-Kingston