There are plenty of reasons to visit downtown Sycamore during Christmas, whether it's to do some holiday shopping at one of our unique boutiques, dine in one of our fabulous restaurants, catch a movie, or pamper yourself at one of our salons and spas.
But from 6 to 8 p.m. on Friday, Nov. 17, you'll experience a one-of-a-kind magical holiday shopping event, as our store front windows come alive during Sycamore's Moonlight Magic!
The stores in downtown Sycamore have pulled out all the stops for this year's Moonlight Magic. Whether you are looking to soak up some classic holiday spirit, or wanting to beat the Black Friday shopping crowds, or simply vying for that perfect Instagram shot, each of our Christmas window displays have a little something for you!
Our shops will once again be gearing up for this year's holiday shopping marathon. Stores will be open late for Moonlight Magic and these sales will mark the best deals of the season. Bring the entire family as you stroll and shop in our charming downtown and experience this enchanting holiday event.
Watch storefront windows come alive as local fine-arts, musicians, theater and dance groups entertain holiday shoppers. Theater and dance groups from all over the county will be participating, and of course Santa and Mrs. Clause will be in one of our windows, too.
This is our official kick off for the holiday season in Sycamore. It's great to see families continuing the tradition of shopping together during this event. It's about supporting our local economy and enjoying the Holiday Season with friends and family.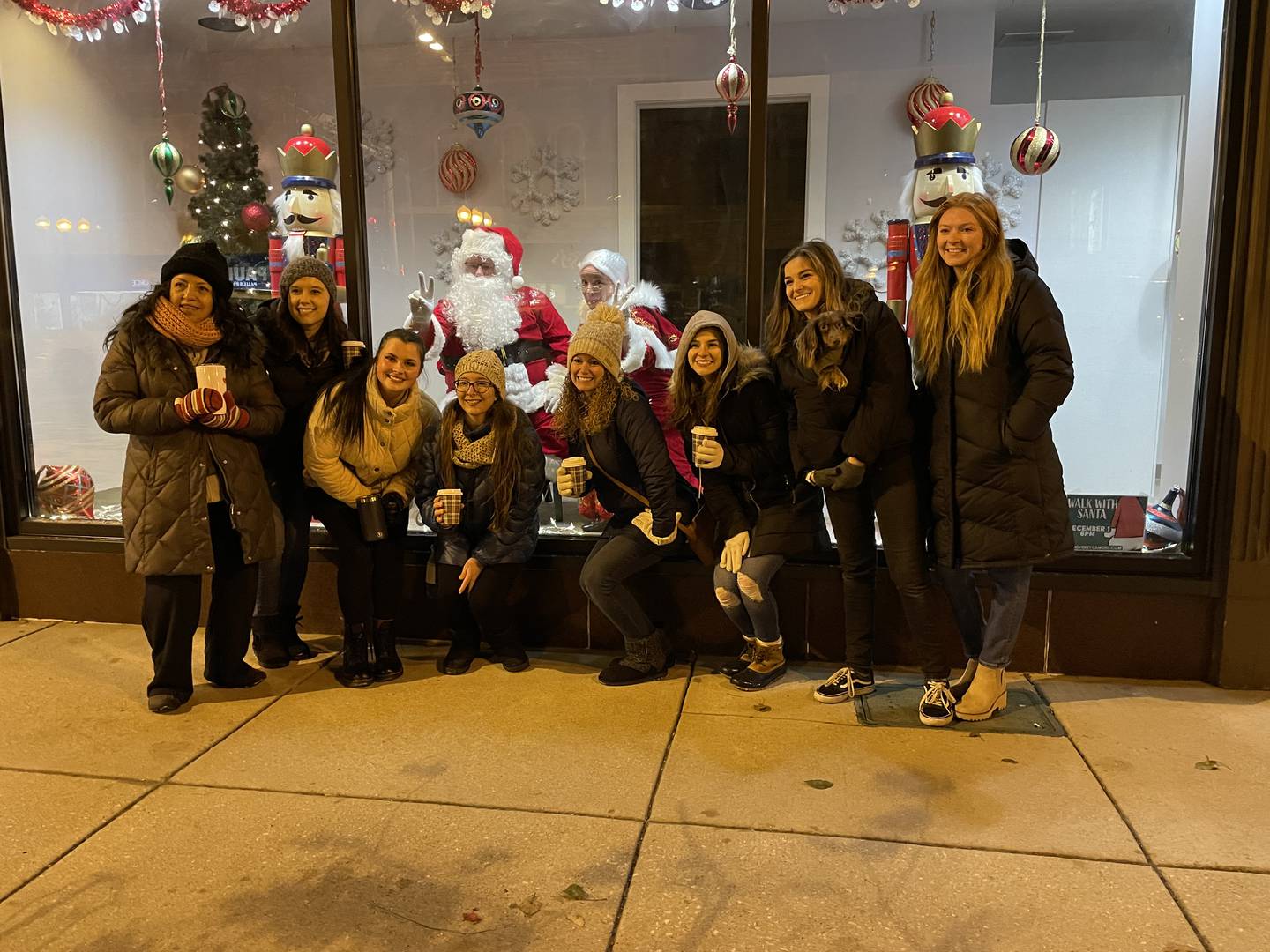 Sycamore may be a small town, but we have plenty of holiday spirit to turn any scrooge around. If you're having a hard time finding your holiday mood, just stroll through our historic downtown during our Moonlight Magic and we promise you will be inspired.
Live holiday windows and fabulous sales will be featured in the following businesses: MC Beauty, SIS Shop In Style, Gallery On State, Sycamore Antiques, Christian Connection, Painted Lady Collection, Empower Wellness, Made Just for You, Kramer's Kitchen and Bath, Paulsen Appliance, Pizza Beer Whiskey, and more.
Moonlight Magic is presented in part by Heartland Bank and Trust Company.
For more information on holiday events in Sycamore – like our Walk with Santa when we officially welcome Santa to Sycamore and parade him to his home on the DeKalb County Courthouse Lawn on Friday, Dec. 1.; or our Winter Chocolate Walk event on Thursday, Dec. 7 where you will enjoy decadent chocolate stops and fabulous shopping with friends – visit DiscoverSycamore.com.