DeKALB – It's been five years since a few downtown DeKalb merchants decided to come together, gather a couple dozen regional and area vendors, and offer a special chance to shop, congregate and celebrate local businesses.
Flash forward to 2023, and the upcoming DeKalb Back Alley Market on Oct. 7 now boasts almost 100 vendors. The event – now twice per year, one the first Saturday in October and another in the spring the Saturday before Mother's Day, along with a Merry Market in December – has reached downtown DeKalb staple status.
Behind the scenes of what once was a humble and creative idea to showcase downtown DeKalb and celebrate entrepreneurs are two hardworking women with an expanded vision and mission: Leslie Conklin and Vickie Obermiller, who've turned the market into what it is today.
"We had 35 vendors, that was it," Conklin said, reflecting on the market's first year in May 2019. "We were so excited just to bring people downtown, so we could get the foot traffic and bring them into town. We want them to want to come back and have an experience."
One of the market's original co-founders was Jana Nowak, who owned Blu Door Decor, formerly at 137 E. Lincoln Highway. The refurbished furniture, clothing and home decor shop closed its doors in July. Nowak said at the time she was looking forward to more time with her family.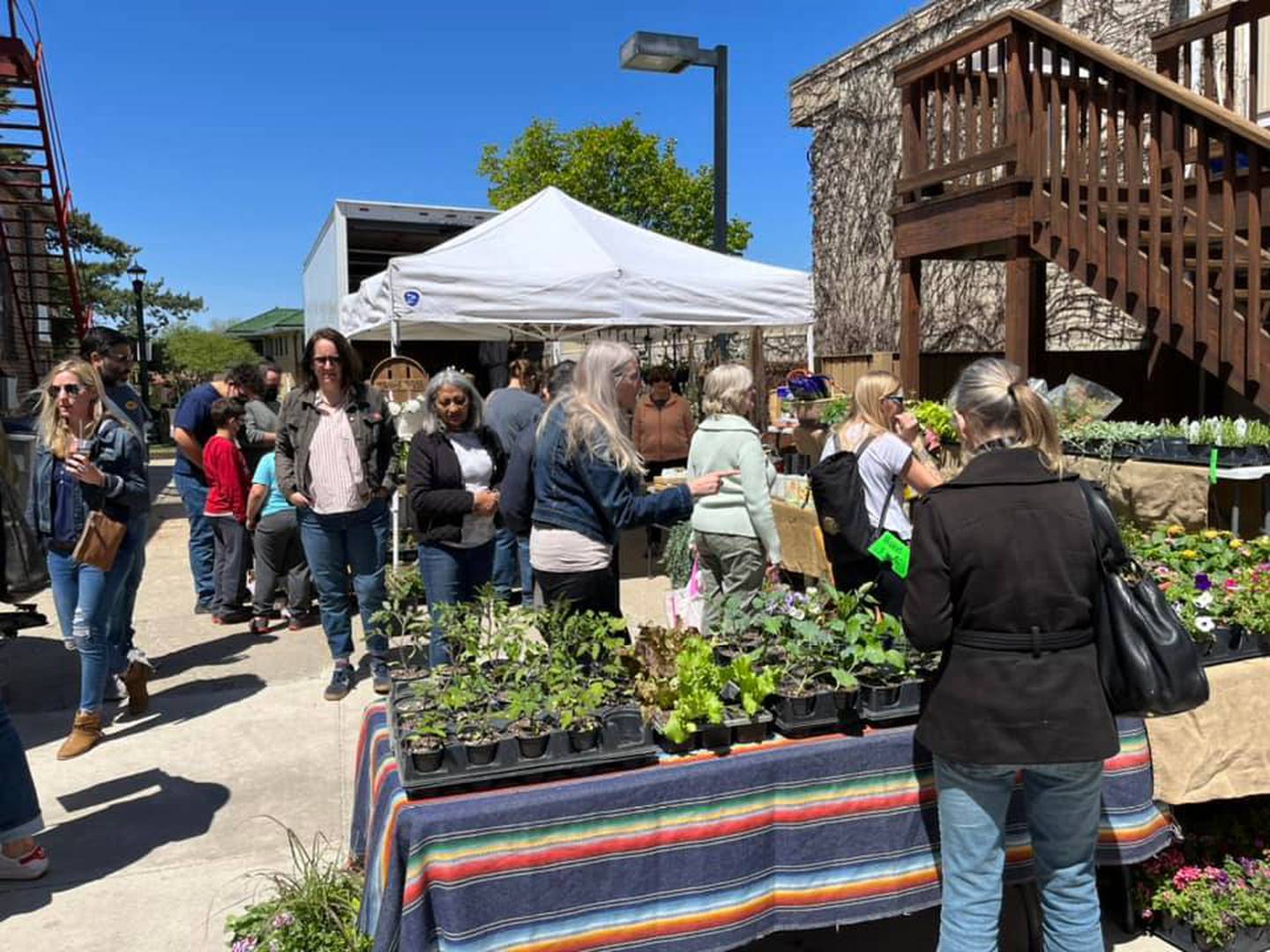 Between the two ladies is more than four decades of small-business ownership. Conklin owns and operates Found. Home and Vintage, a homegoods and vintage items shop at 153 E. Lincoln Highway. Obermiller owns and operates Kid Stuff, which offers children's toys, clothing and maternity items at 149 E. Lincoln Highway.
Is that what keeps them going? Obermiller said yes.
"We both are heavily invested in the downtown [area] and making sure people remember downtown DeKalb," Obermiller said. "That's why I keep doing it."
On top of their day jobs, Obermiller and Conklin over the years have carefully cultivated a reliable and varied list of vendors – from home, vintage and repurposed goods and hand-crafted items such as pottery and jewelry to wellness products, food, speciality spices and oils, candy, soaps, coffees and more.
About 100 of those vendors will be on display from 9 a.m. to 4 p.m. Saturday in Palmer Court along Second Street in DeKalb. The day also promises to offer some holiday-themed items as the spooky season approaches, Conklin said.
Tails Humane Society also will be at the market from 11 a.m. to 3 p.m. offering dog adoptions. One vendor will sell custom dog bandannas.
Adult beverages will be sold and offered inside the market for those 21 and older.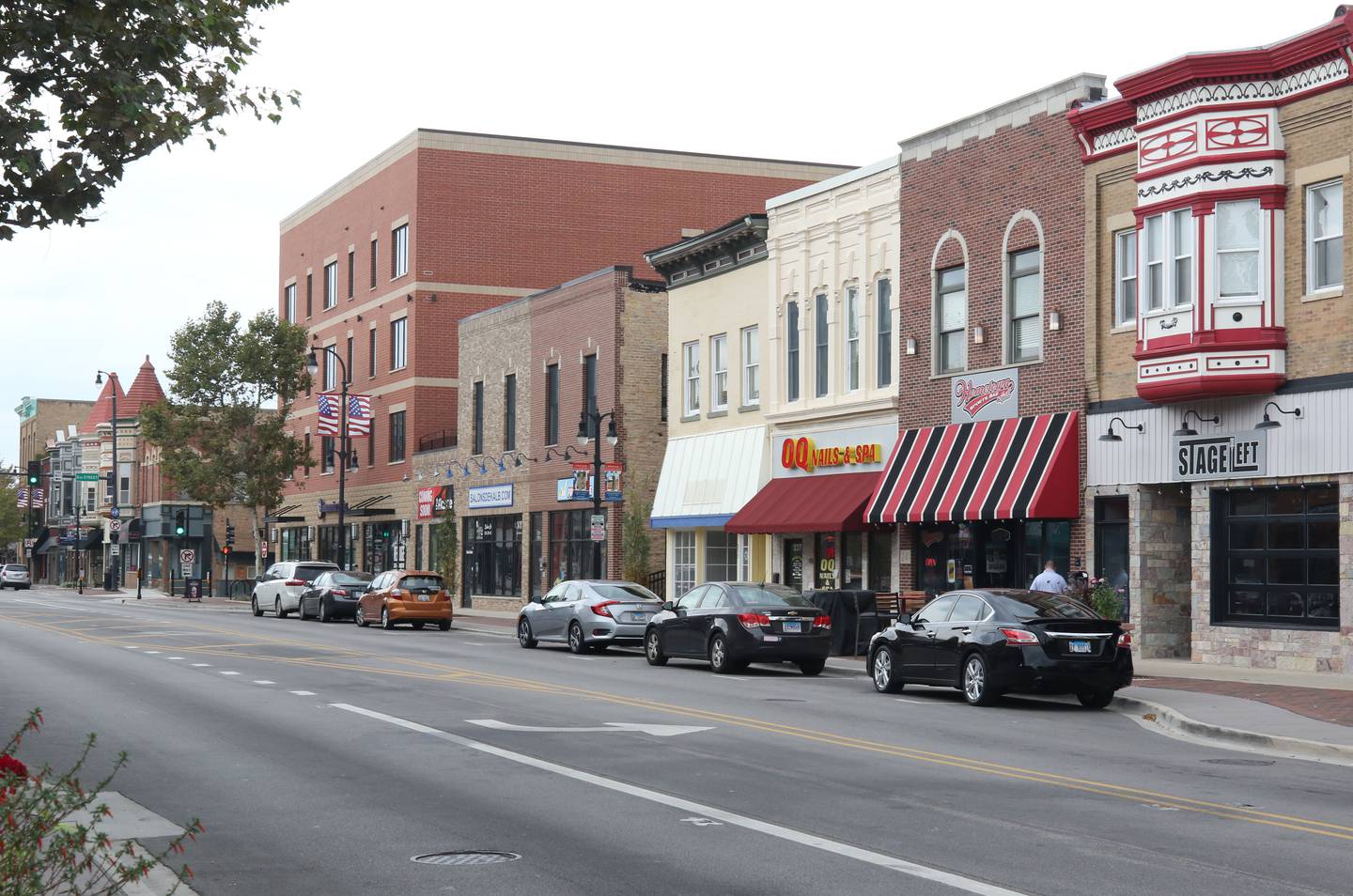 Obermiller said that although technically the market missed an event during 2020, the height of the COVID-19 pandemic – like the rest of the business world – knowing the market is in its fifth year is something to celebrate. She said organizers are hoping to celebrate No. 5 in style in the spring.
"We had always hoped that it would grow to be a big event to draw a lot of people downtown and to showcase the businesses that are here every day," Obermiller said. "And when there's events, more people are apt to come and take part, versus day to day."
October's event also will feature some food trucks and live music, with three stations. DeKalb resident Dave Kolars is organizing two of the performances with local artists, Obermiller said.
Fellow downtown business Aurora Music Company also will feature student performances throughout the day.
That lively downtown atmosphere is what Obermiller said it's all about. She said it offers a chance for what she called micro-businesses – vendors who do pop-ups or may not have a brick-and-mortar location – to get their items out there.
"It gives them that opportunity and to bring everybody together just provides a fun atmosphere," Obermiller said.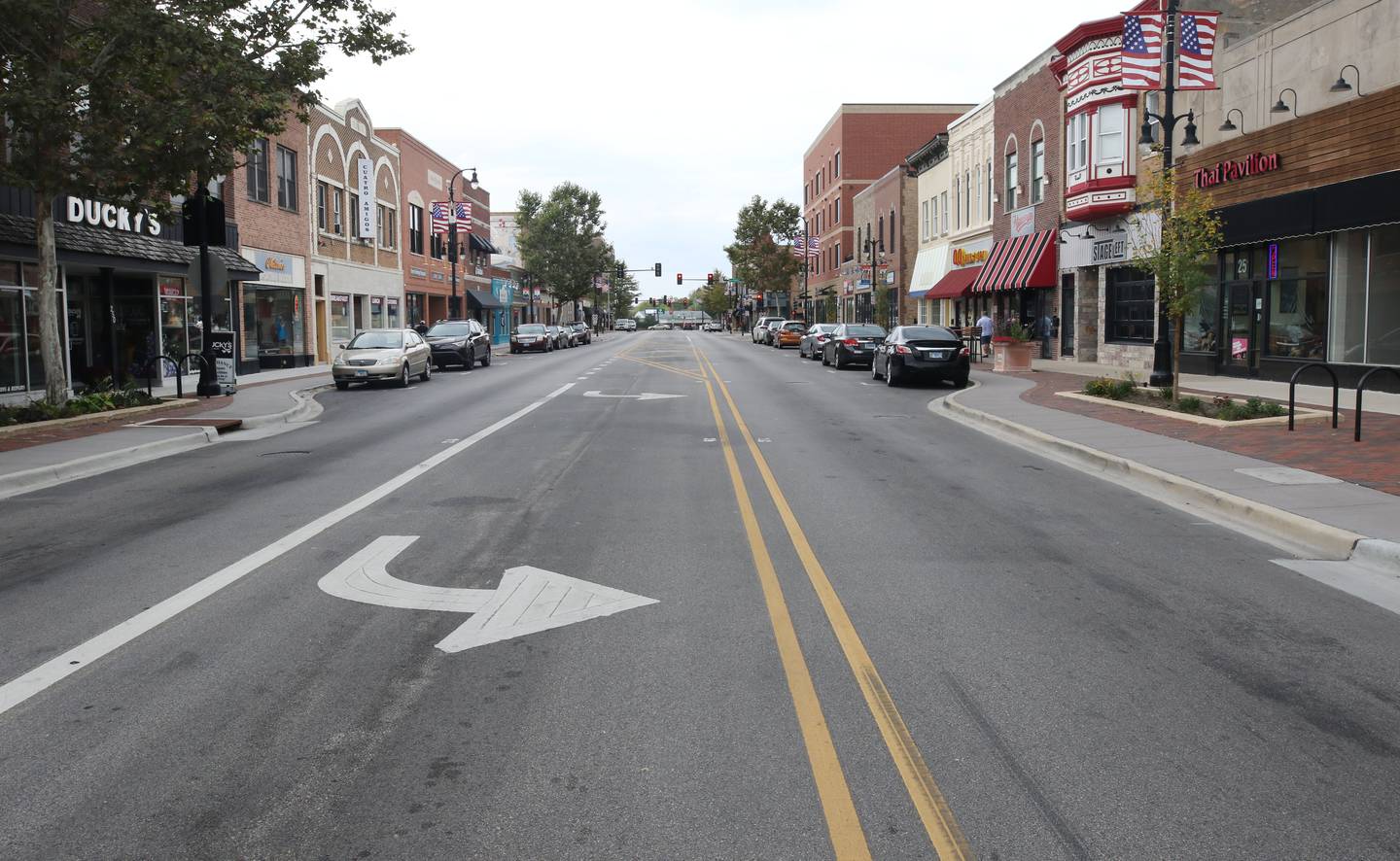 This story was updated at 2:56 p.m. Oct. 4, 2023 to include information about another co-founder of Back Alley MAaket.