SYCAMORE – Two days into Illinois' new cashless bail system, release for those accused of a crime in DeKalb County while they await criminal proceedings looks different.
Circuit Court Judge Philip Montgomery presided over the county's first ever pretrial release hearings Monday and Tuesday – formerly known as bond call. It's a new type of post-arrest hearing to determine whether someone is eligible to be released from police custody while they await trial or proceedings, as outlined in the Pretrial Fairness Act, also know as the SAFE-T Act.
"Really what you're doing is our jail rosters will be less full," DeKalb County State's Attorney Rick Amato said Tuesday. He said a typical census at the county jail can be between 110 and 130.
That doesn't mean arrests aren't being made, criminal charges aren't being handed down and authorities aren't ordering people to go to court, however, Amato said.
Under the Pretrial Fairness Act, which brought cashless bail to Illinois under the controversial SAFE-T Act effective Monday, those facing criminal charges will either be arrested, booked, given a court date and released from a municipal police department or arrested and taken to the DeKalb County Jail to await a more formal hearing in front of a judge.
Since the height of the COVID-19 pandemic in early 2020, bond hearings in DeKalb County have been held via Zoom. On Monday, those arrested, charged and booked into the DeKalb County Jail over the weekend appeared in front of Montgomery in person to await his ruling on whether they'd be allowed release.
"I do believe most of the people in the jail are still there under most serious offenses," Amato said.
Those arrested and charged with certain misdemeanor offenses or others such as disorderly conduct, trespassing, burglary without a weapon, can be booked at a police station, ordered to appear before a judge and then released without jail time.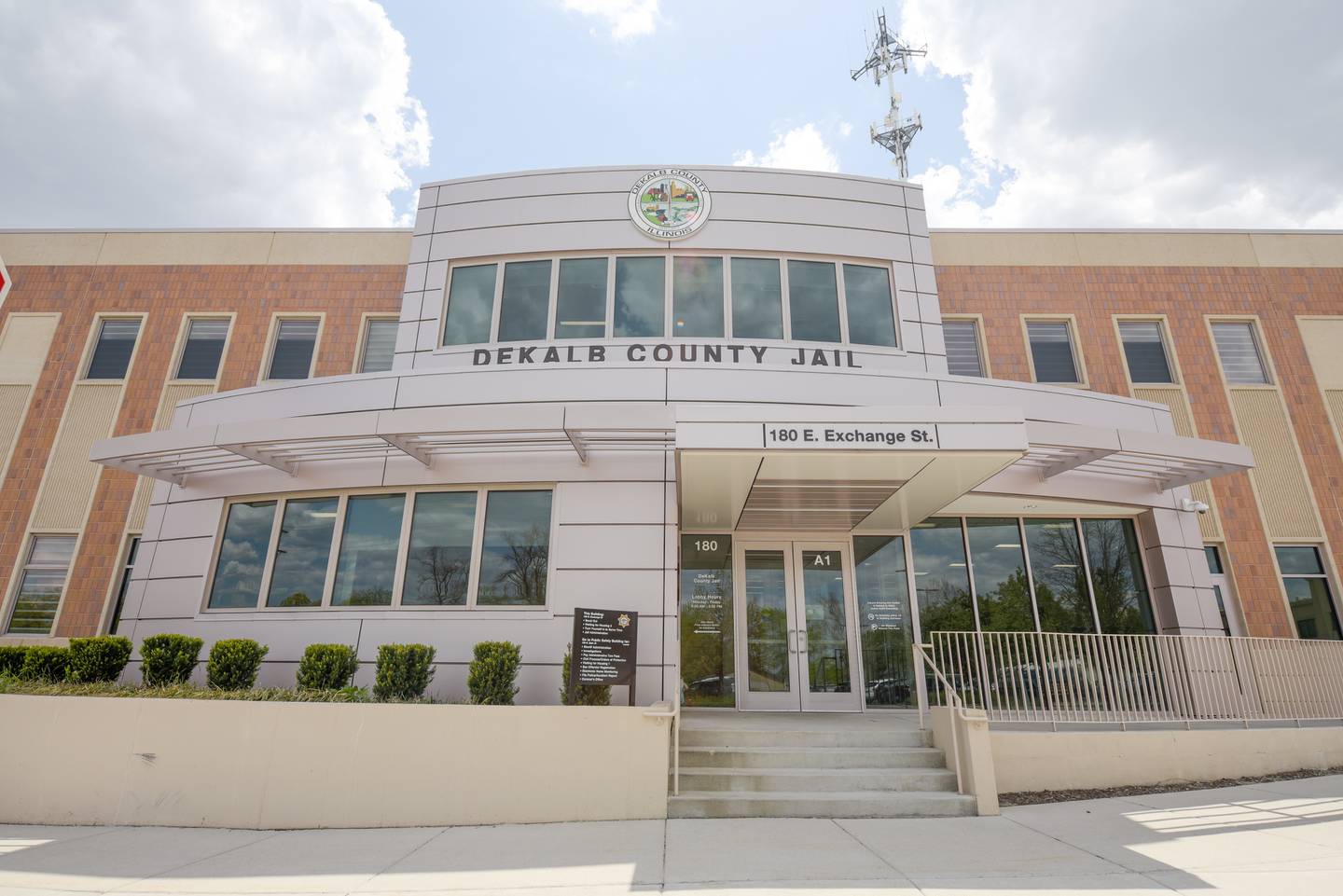 A year ago, Amato, a Republican, joined dozens of other Illinois state's attorneys in October 2022 who filed a lawsuit against Gov. JB Pritkzer and Attorney General Kwame Raoul challenging the SAFE-T Act. The lawsuit argued the SAFE-T Act was unconstitutional, and it would be "chaotic" for residents if it takes effect. Now, Amato said the law is implemented consistently across DeKalb County, though things may look different elsewhere. The 23rd Judicial Circuit Court covers DeKalb and Kendall counties.
Dezmen Childress, 22, of Park Forest, is charged with two counts of unlawful use of a weapon, a Class 2 felony; unlawful possession of a firearm by a felon, a Class 3 felony; and unlawful possession of ammunition by a felon, also a Class 3 felony. If convicted, Childress could face up to seven years in prison. He appeared before Montgomery on Monday.
Prosecutors alleged that DeKalb police found a loaded gun in Childress' car after police pulled him over, and that others in the car allegedly told police Childress handed the gun to one of them and told them to hide it during the police search. Prosecutors also said Childress was convicted in Cook County on a prior firearm charge.
"Obviously this speaks for itself. The defendant is driving around DeKalb with a loaded handgun with a magazine," said attorney Brooks Locke of the DeKalb County State's Attorney's Office. "He was convicted for this very same offense two years ago. So he obviously has not learned his lesson from that prior incident thus we do believe that we is a danger to the community."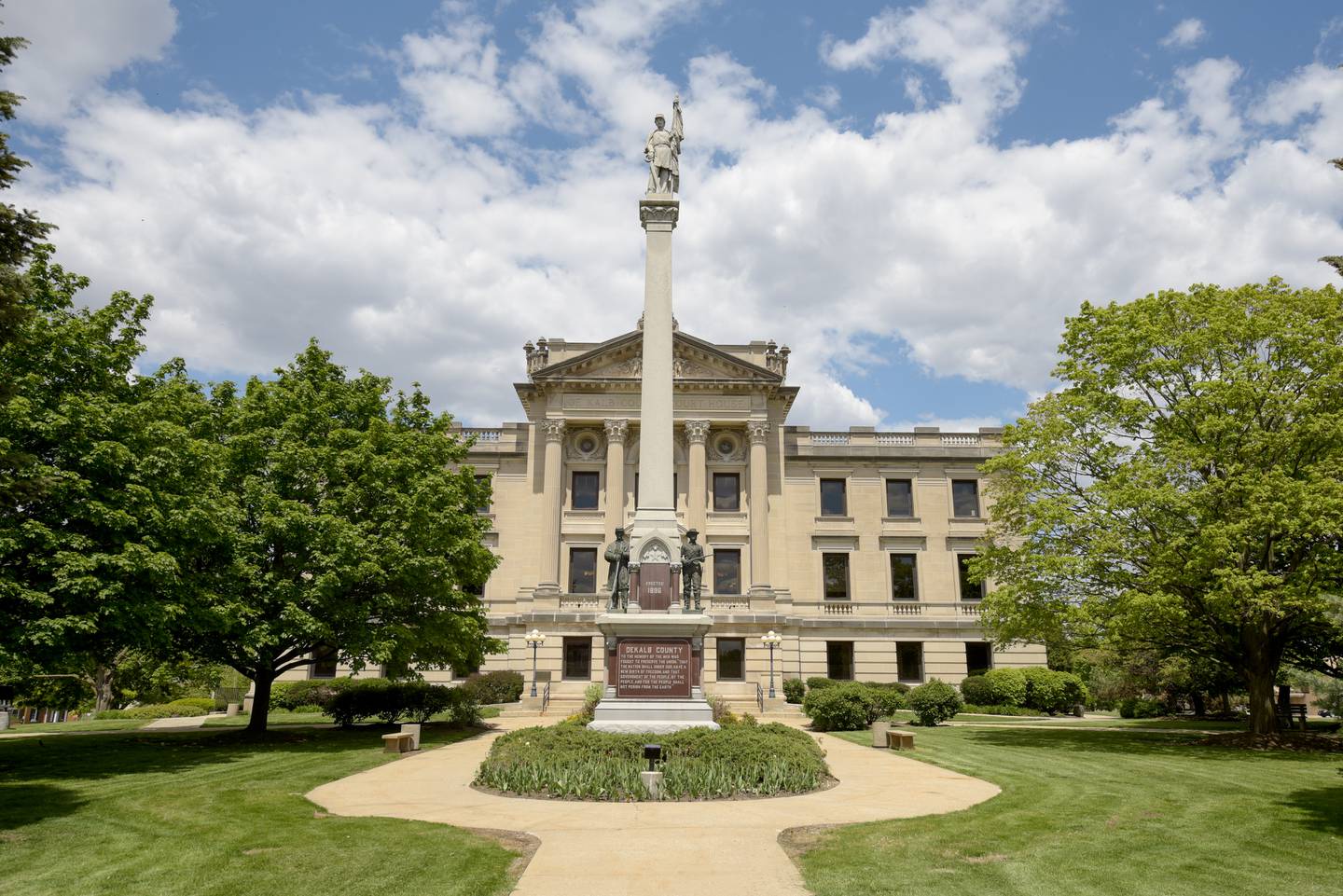 Childress' defense attorney, Public Defender Chip Criswell, did not respond to additional requests for comment.
"The court finds that the defendant poses a real and present threat to the safety of a person or persons," Montgomery said in his ruling, which also found Childress to pose a flight risk and cited his previous criminal history as "indicative of violent, abusive or assaultive behavior," according to DeKalb County court records.
Two men were charged with felony retail theft and were released. Another, a 25-year-old man from DeKalb charged with two counts of misdemeanor domestic battery also was released. Prosecutors did not file a motion to detain him. His release includes stipulations that previously existed before the new cashless bail system, however: that he surrender any firearms he has, that he's prohibited from contacting victims, and that he not violate laws and show up for all his court dates.
The portion of the act that ends pretrial cash bail was delayed for months after its initial start date of Jan. 1 was challenged in court. A July ruling by the Illinois Supreme Court upheld cashless bail's constitutionality and overturned a Kankakee County judge's opinion in December that the law violated the constitution's provision that "all persons shall be bailable by sufficient sureties."
Under the Pretrial Fairness Act, all defendants are presumed eligible for release. Their charges, however, are categorized two ways: detainable and nondetainable. Detainable offenses under the new law include violent crime and felonies, such as first-degree murder, predatory criminal sexual assault of a child, armed robbery, domestic battery, criminal sexual assault, aggravated DUI, animal cruelty and violent crimes including weapons such as firearms.
The new law hasn't changed that everyone charged with a crime has a right to a hearing and legal representation to determine whether they're eligible for release.
Defense attorneys representing those charged with detainable offenses can still petition a judge to order their release, however, but the judge would need to base a ruling on several criteria that can include whether a person poses a flight risk, if their release would threaten a person, such as a victim, or the public, and if no conditions of release exist to would satisfy the safety of the public.
Proponents of the controversial SAFE-T Act – which played a large role in the November 2022 elections and became divisive along partisan lines – said the legislation would help prevent wealth from being a factor in whether someone charged with a violent crime must stay in jail while awaiting trial. They also maintain it will help reduce the number of people held in jail awaiting a potential verdict by limiting the criteria a judge can use to order incarceration.
What about those being held in DeKalb County Jail in Sycamore on cash bonds? Amato said they'll continue to be held unless they ask their lawyers to petition a judge to reconsider release based on the updated set of criteria.
"If they're already in the system and held in the county jail, they have a right to file a petition," Amato said.