Lane Suarez, Angie Noble, Nicole Coates, Katie Carls, Kailey Klein, Sheila Browning, Lexi Loftus, Anna Murray, Saige Barnett, Mckenzie Hecht.
These are just a handful of the standout female athletes that have shined in Bureau County over the past 50 years.
Without the passing of Title IX on June 23, 1972, that entitled females the same equal opportunities as males, not one of them would have ever had the opportunity to play the sports they loved and excelled in.
Thirty seven words never rang so powerful in the world of athletics than those that make up the Title IX bill, which states:
"No person in the United States shall, on the basis of sex, be excluded from participation in, be denied the benefits of, or be subjected to discrimination under any education program or activity receiving Federal financial assistance."
"No person in the United States shall, on the basis of sex, be excluded from participation in, be denied the benefits of, or be subjected to discrimination under any education program or activity receiving Federal financial assistance."

—  Title IX
Before Title IX
The precursor to Title IX and IHSA girls sports was the Girls Athletic Association (the GAA), who's purpose was to unify the local girls' athletic programs in various schools. According to the Vintage Kids Online Museum, the GAA was formed in the 1890s across high schools and (women's) colleges to foster physical activity among young ladies in a social setting. These settings were often large rooms or occasionally a gymnasium with the windows closed and covered - "least no lad happen by and see the young ladies in their bloomers."
As secluded as these activities were, they showed the world that young ladies could safely be physically active. Mindsets changed and young ladies were allowed to try other sports, keep score and compete with other schools, according to the Vintage Kids. GAA clubs were linked with nearby GAA clubs and brought a format to games and competition that everyone agreed on.
GAA clubs were eventually allowed to invite crowds to their games that included males and could also charge admission that helped pay their way..
Jean (Peterson) Fox, 88, was a pioneer in female sports when she went to play for the Rockford Peaches in the All-American Girls Professional Baseball League in 1952. She never got the chance to play sports in high school, graduating from Wyanet High School in 1951.
"We (girls) didn't get to do very much in school," she said.
Fox, a Bureau County Sports Hall of Famer, said the girls got to play a modified half-court game of basketball in gym class, but that was about it.
"The defense stayed on half court and offense stayed on half court and we didn't play any other schools. It was just part of gym class," she said.
Karen (Jensen) Hildebrand, 83, of Princeton, remembers playing GAA games in basketball and volleyball at Malden High School (class of '57), playing each other, but no outside schools. She also remembers her mother, the late Gerda (Bouxsein) Jensen, talking about playing GAA at Princeton, where she graduated in 1930.
Hildebrand said the Malden girls formed a baseball team after graduating and played against teams from Walnut and Wyanet.
Bea Coates, of Princeton, who officiated the first IHSA State volleyball tournaments, remembers what was labeled as "playdates" being held at PHS with other schools prior to Title IX, put on by IHSA women's sports leader Ola Bundy.
"It was a big success. We had officials come from Northern Illinois. We had a round-robin. There weren't trophies or anything, but we did have a social hour afterwards," said Coates, whose late husband, Gary, taught and coached girls and boys sports at PHS.
Those events led to first girls track meet in the spring of 1973 following the passing of Title IX.
"I got tears in my eyes because that was an opening not only for my daughter, but for so many people. It was a very memorable day for us," said Coates, a 1958 Kewanee Wethersfield graduate, who was able to play some sports at Illinois State University.
Coates is thankful for the opportunities Title IX provided for daughter, Nicole, an all-stater for Princeton's 1990 state championship volleyball team who would go on to play for the University of Notre Dame, and his now heads up all IESA sports as its executive director. Her granddaughters also benefit as current collegiate athletes.
Coates also praised Title IX for providing more opportunities for careers and education for women.
"Many programs ... med school and law school, just accepted a few women. There was a quota on that," she said.
Early years of IHSA girls sports
Illinois introduced state tournament series for girls in track and field, tennis and volleyball in the first school year after Title IX passed, 1972-73, with other sports to follow, including golf and softball (1975-76), basketball (1977) and a decade later, soccer (1987-88), as they picked up speed and interest.
Longtime athletic director Frank Colmone said it was a pretty smooth transition implementing girls sports at Hall High School.
"Like anything else that's new it took a little time to make adjustments, but all went well and things fell into place. It was a good addition to the overall program," he said.
Thankful for the opportunities
Barnett, the all-time leading scorer for Bureau Valley High School girls basketball, graduating in 2019, came up playing on her twin brother, Kale's, travel basketball team, sharpening her skills before joining the girls at the junior high level. She feels fortunate to have all the opportunities given her as a female athlete, including being a state track medalist and playing volleyball.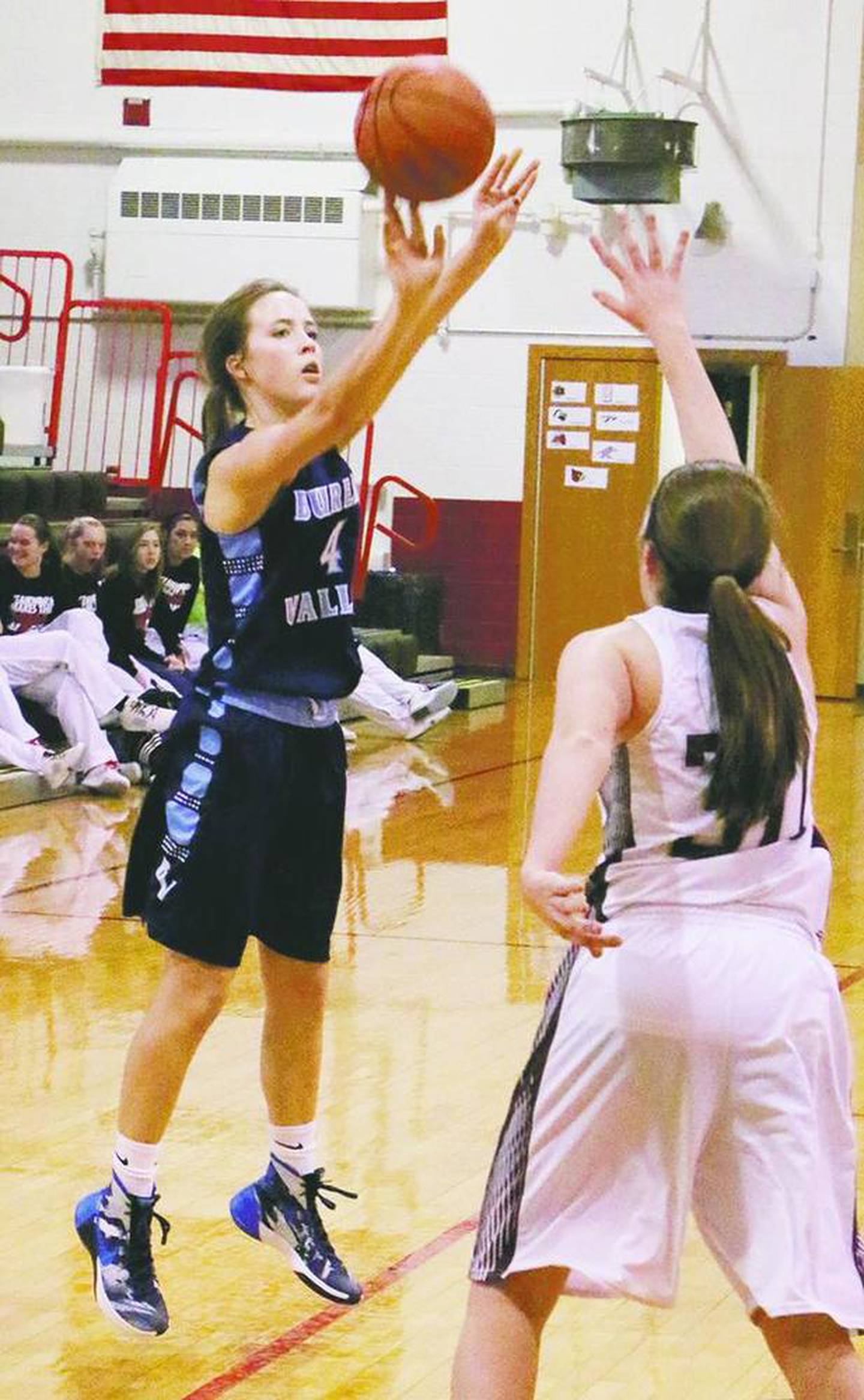 "It gave me a lot. Just growing up, it gave me a hobby that I really enjoyed. Gave me a lot of friends, lot of experiences I wouldn't have had otherwise," said Barnett, who is coaching the freshmen girls at Erie-Prophetstown this summer. "And I'm thankful for it because I still love it, not being able to play. So now that I've had the opportunity being on the other side and taking advantage of Title IX and letting other girls be a part of what I've experienced, I think is awesome.
Shannon (Sapp) Killion was a junior member of Princeton's 1990 state volleyball team, the school's first and only state championship team in any sport. She didn't really understand how fortunate she was to get to play at the time, she said.
"Honestly, it has only been in hindsight that I realize how special it was," she said. "At 16 years old, I took for granted the ability to play competitive sports. I had never known a time when I wouldn't have been allowed to play competitively. I remember my mom telling me that they did not have sports teams for girls when she was in high school and I couldn't wrap my head around that.
"Three years ago, we went to the Women's College World Series and chatted with some older ladies in the bleachers. They shared with us how special it was for them to see softball on the big stage because they hadn't even been allowed to play when they were in college.
"That conversation helped me to realize that Mrs. (Rita) Placek built something special at PHS with the volleyball program. She didn't treat us like girls playing volleyball, she treated us like athletes. She had high expectations for us and it paid off. I'm grateful for the work she did to establish PHS volleyball."
Killion, who lives in Morton, is the proud mother of a college softball player, Kyra, who plays for Grinnell College.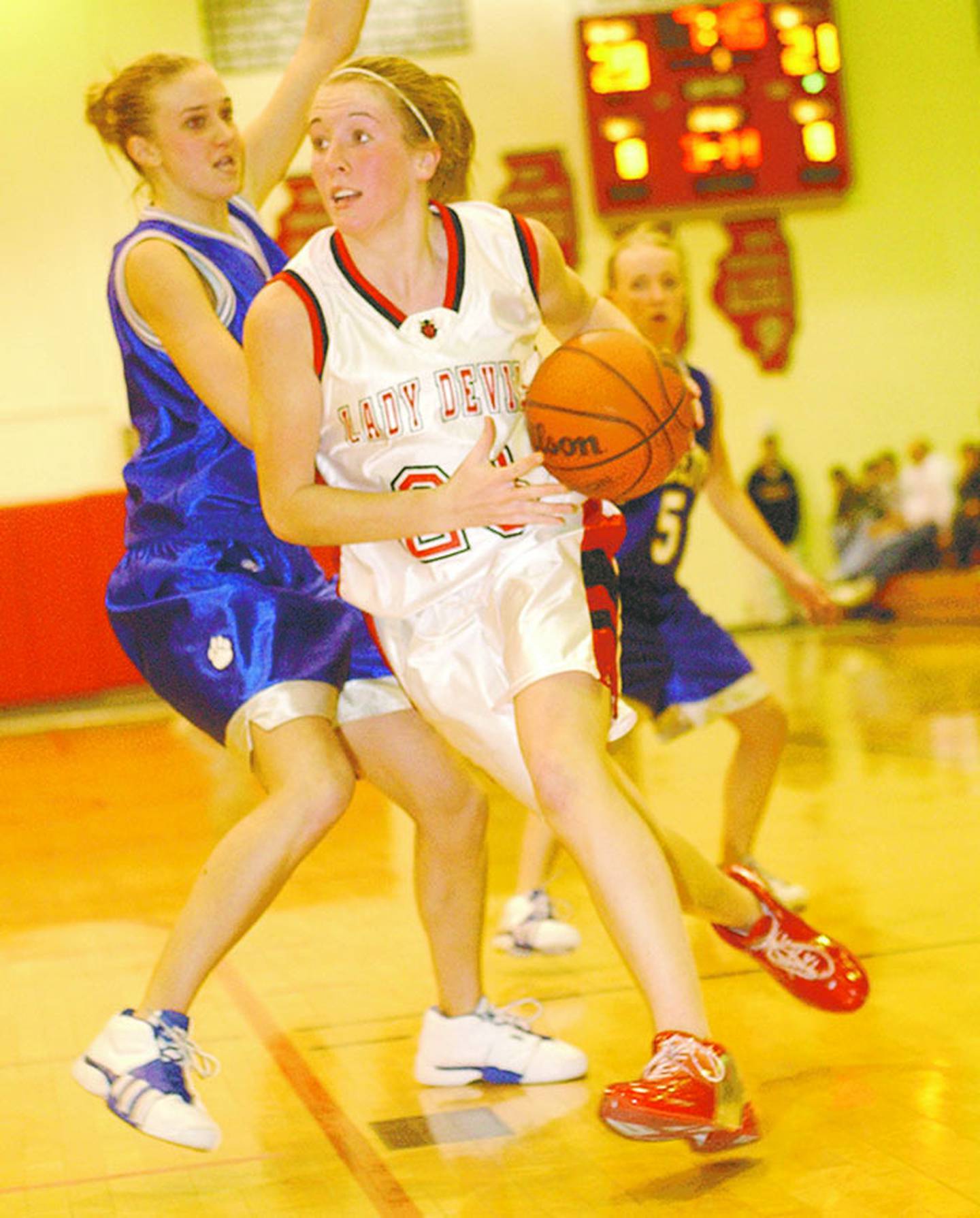 Klein, 34, is the all-time leading scorer at Hall High School girls basketball and excelled in volleyball and track. She went on to play basketball for Cleveland State University and is the only woman to have her uniform jersey retired.
She "is thankful for all the women, and men, who paved the way and fought to get Title IX passed and continue to ensure it continues to be upheld" and would be lost without having the opportunity to play."
"Growing up I loved to play all sports. I'm competitive by nature. To imagine a time where I would not have been able to play competitive basketball in high school, college, and beyond is crazy," she said. "I am honored to have played for Cleveland State. I was proud to be part of a team that won the Horizon League championship and made it to the tournament while being coached by a woman. I am humbled that my jersey is the only woman's jersey retried next to several men's jerseys. I hope to see many more women's jerseys up in the rafters.
"I don't know what being an athlete before Title IX was like and thankfully I felt very respected by the coaches, fans, and peers, both men and women, through my athletic years. However, even 50 years after the passage of Title IX, it's clear that while women do have the right to play sports, they are still not treated or paid equally as men."
She pointed out that it took six years for the to settle the lawsuit for equal pay, even though the US Women's Soccer team is ranked higher and has won more tournaments and medals than the men. She noted how last year's March Madness tournaments showed an alarming difference between "how NCAA men and women players are treated with food, swag, and training accommodations."
"Title IX has been wonderful for me, and while women's rights have come a long way over the past 50 years to be treated equally, the fight needs to continue so the equality gap gets even smaller over the next 10, 20, 30+ years," she said.