It's easy to look at a list of records for the numbers and who made them. But do the kids these days really know the athletes behind the records they're chasing?
Do the fans who follow track & field remember the names from yesteryear?
Here's a look inside at some of the athletes who set Bureau County Track & Field records, many holding on to them for decades. In the next edition, I'll take a look at those record holders around the Illinois Valley, many of whom you'll recognize from Bureau County.
Some names and their accomplishments just jump out at you.
The oldest record in the books? That belongs to Tom Swan of Princeton, who set the 1,600-meter record 54 years ago when he won the IHSA state championship in the mile in 1968. His converted time, which has stood the test of time, is 4:11.9.
Jason Bill, now a doctor, chased Swan's record for Bureau Valley decades later, settling for the 3,200-meter record of 9:16.6 at the Eureka Invite in 2002, while winning the Class A 1600-meter state title that year.
Lonnie Hewitt, of Western, set the high jump record at 6 feet, 10 1/4 inches at the Tampico Invitational in 1977. He went on to win three Class A state championships from 1977-79, a feat matched only by Dwight "Dike" Eddleman of Centralia, a University of Illinois legend, from 1940-42. Hewitt was a two-time All-American at Augustana College.
Princeton's Nate Norman broke a six-decade old record held by George Meagher, of DePue, in the long jump when he went 24-0 1/2 on the last jump of his career in the IHSA state finals in 1998, placing second in Class AA.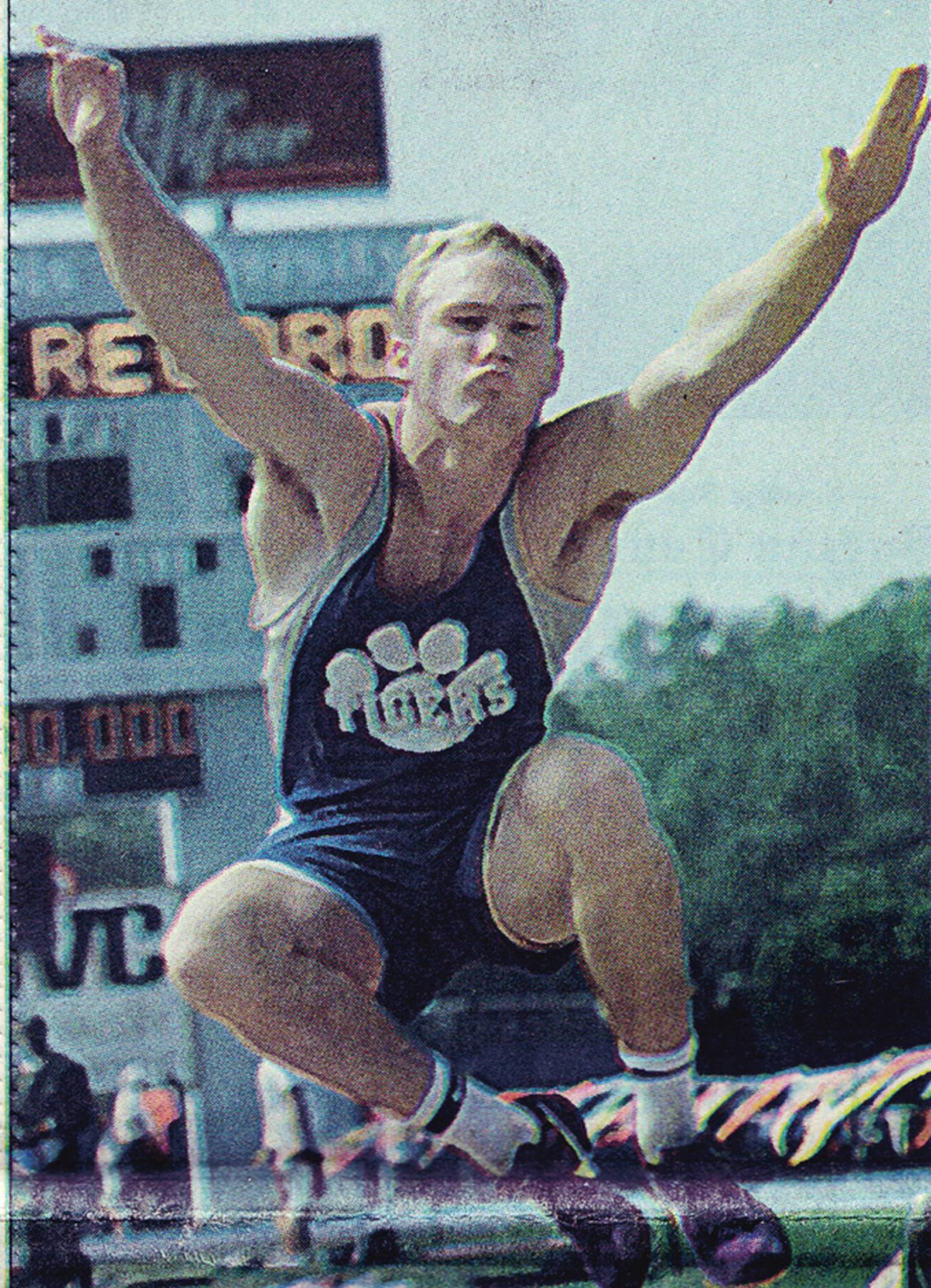 Greg Groat, of Princeton, has held the discus record (189-1) since 1991 when he won state in both weights. He also held the shot record for 21 years until Bureau Valley state champ Adam Weidner overtook him with a toss of 58-11 1/2 in the postseason Senior All-Star Invite on June 9, 2012.
Hall's D.J. Glynn had a state finals for the ages when he won four events at state in 1999, setting the 400 dash record with his state championship time of 48.44 FAT. He also holds county records in the 100 dash, running a 10.4 manual time in the 1998 NCIC Meet at Princeton, and the 200 dash, running a 21.6 manual time in the 1999 NCIC Meet at Geneseo.
In addition to those three sprints, Glynn also made off with the state high jump title in 1999.
Pat Hodge, the keeper of the Bureau County records and longtime girls coach at Princeton, holds the 800-meter record, running a converted time of 1:53.3 in 1976 for the Tigers.
St. Bede's Bret Dannis, of tiny Arlington, set county records in the 110 hurdles (13.93) and 300 hurdles (37.66) when he won Class 2A state championships in 2017. He now competes for the University of Illinois.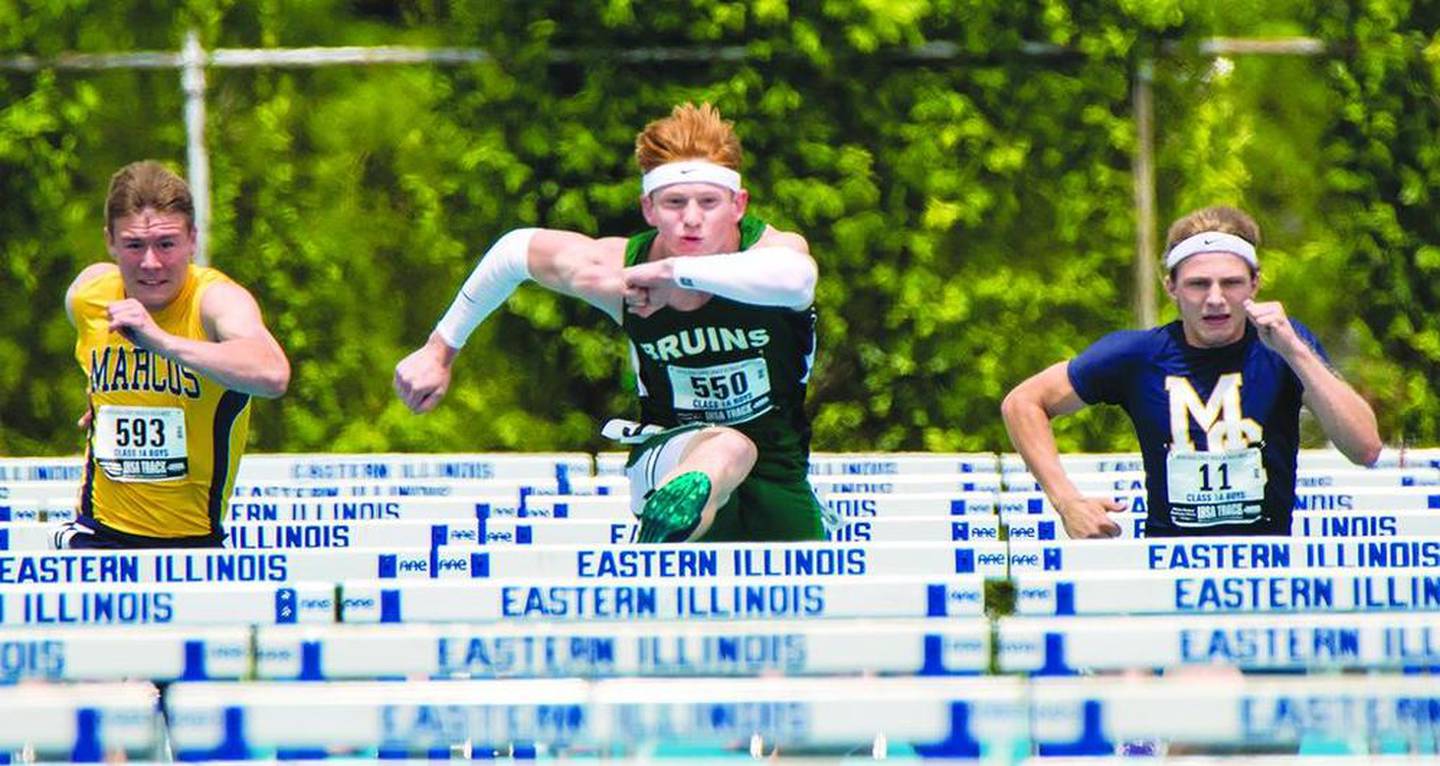 The most recent boys records were set by the 2019 Hall relay crew of Steven Brust, Anthony Buchanan, Devin Soldati and Marshall Walk, who won Class 1A state titles in the 4x100 (42.74) and 4x200 (1:29.49).
Princeton holds two longtime relays with Dennis Stocking, Ed Eckhoff, Hodge and John Timberlake running a 4x400 time of 3:21 in the 1975 Class AA state prelims and Rich Ellis, Brett Miller, Craig Martin and Steve Arch turning in a 4x800 time of 7:53.4 in the 1978 Class AA state finals.
Girls records run through Bureau Valley
It's safe to say the road to many of the Bureau County girls records runs through Bureau Valley, which was formed in 1995-96. The Storm have set nine records since 2006, including all four existing relays.
BV's Marissa Endress, Carly Konneck, Molly Bohm and Kamryn Kolb set two county records in the 2018 IHSA Class 1A state finals, winning the 4x100 on Kolb's amazing anchor kick for a 49.78 finish. The Storm crew settled for a runner-up finish in the 4x200 with a county mark of 1:45.48.
Kolb, who is a freshman member of the Div. II Lewis University track team, also holds the long jump record at 19-5.
Bureau Valley's Alisa Baron used her state title 400-meter run of 55.66 in 2008 for a county record.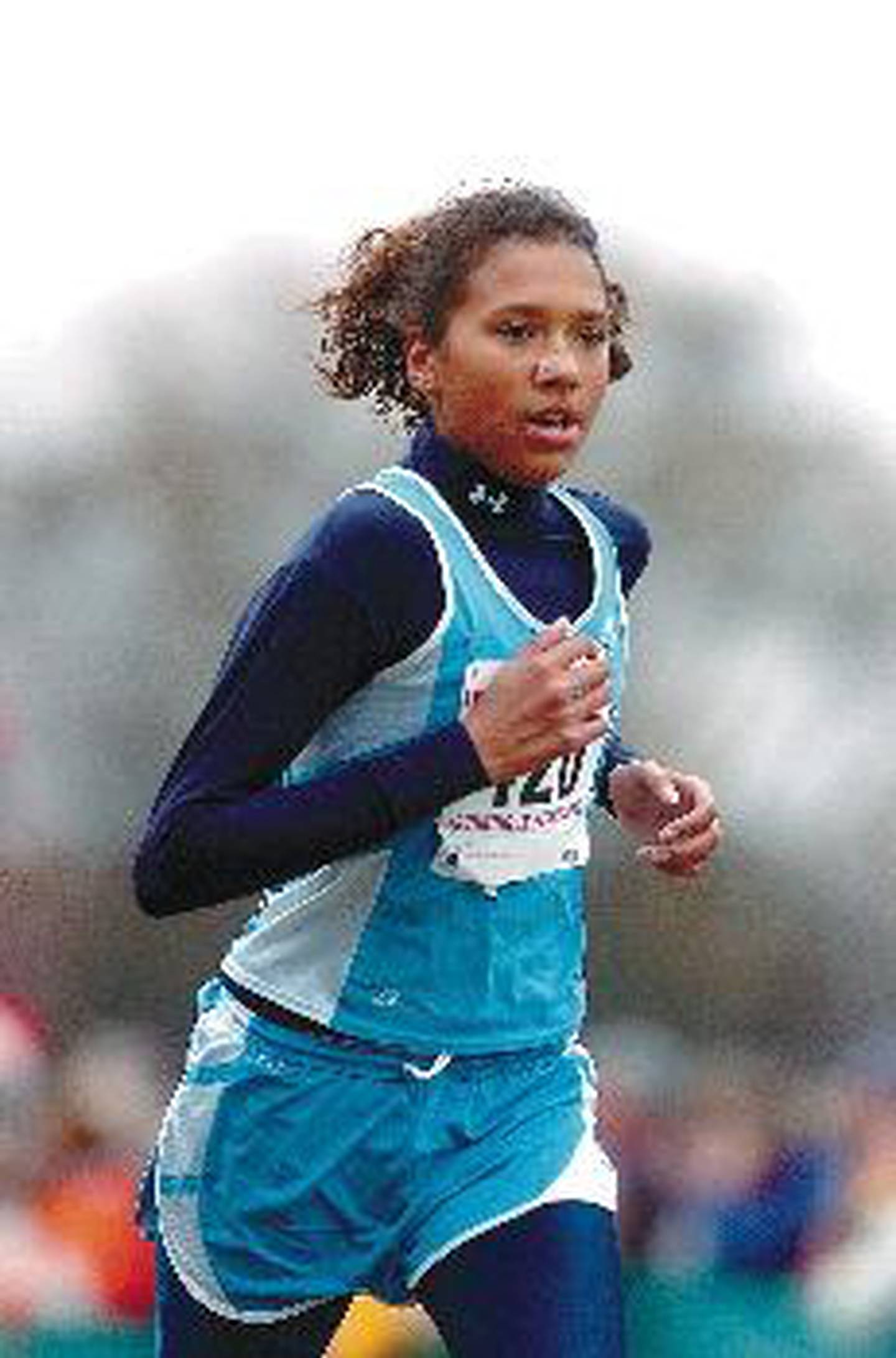 Another state champion, Hall's Kendall Rush, holds the county triple jump record with her effort of 39-3 1/4 in the 2009 state prelims. She went on to compete for Illinois State University.
Three of the Bureau County girls records date back to 1984, including Tiskilwa's Lane Suarez in the 800 run (2:13.5) and Walnut's Teri Atwell in the 200 dash (25.3). Suarez's time came in the IHSA state prelims on the way to winning the Class A crown, Atwell's at sectional.
Suarez was an amazing talent, who also won the 400 meters at state in addition to anchoring the Indians' state champion 800 medley, which set the county record of 1:50.8 during the season. The medley is no longer run in IHSA meets.
Princeton's Rebekah Faber turned a distance double in 2003 with record-setting times of 5:07.22 in the 1,600 meters when she won the Class A state championship and 11:13.6 in the 3,200 meters at Hall's Rollie Morris Invite.
The Lowdermilk sisters of Princeton have kept the 100-dash record in the family. Ashly set the record in 2005 at 12.2 only to have her sister, Brittany, match her two years later, both in the Peoria Journal Star Honor Roll Meet.
BCR Sports Editor Kevin Hieronymus has covered Bureau County track since 1987. Contact him at khieronymus@bcrnews.com