Parker Neuhalfen and Saige Barnett gave Bureau Valley fans a lot of good basketball in their playing days for the Storm.
Now they're giving back to their programs in different ways.
The leading scorers in the boys and girls programs, who just happen to be first cousins, have taken on volunteer coaching roles this season.
Neuhalfen, the boys all-time scoring leader with 2,228 career points graduating in 2015, is an assistant for the sophomores under coach Dave Mussche.
Barnett, who graduated in 2019 as the girls all-time scoring leader with 1,426 points, was helping out with the girls team while back home on Christmas break from Illinois State University and for the first two weeks of the spring semester while in remote learning.
"I think it is awesome that both of them are willing to give back to the program by coming back to coach. It also tells our players how much the experience meant to them and how much they value the program by coming back to help," longtime BV coach Craig Johnson said.
It's been a happy homecoming for Neuhalfen, 25, who recently graduated from SIU-E and is an associate scientist for Marquis Energy. He also helped out with basketball some last year.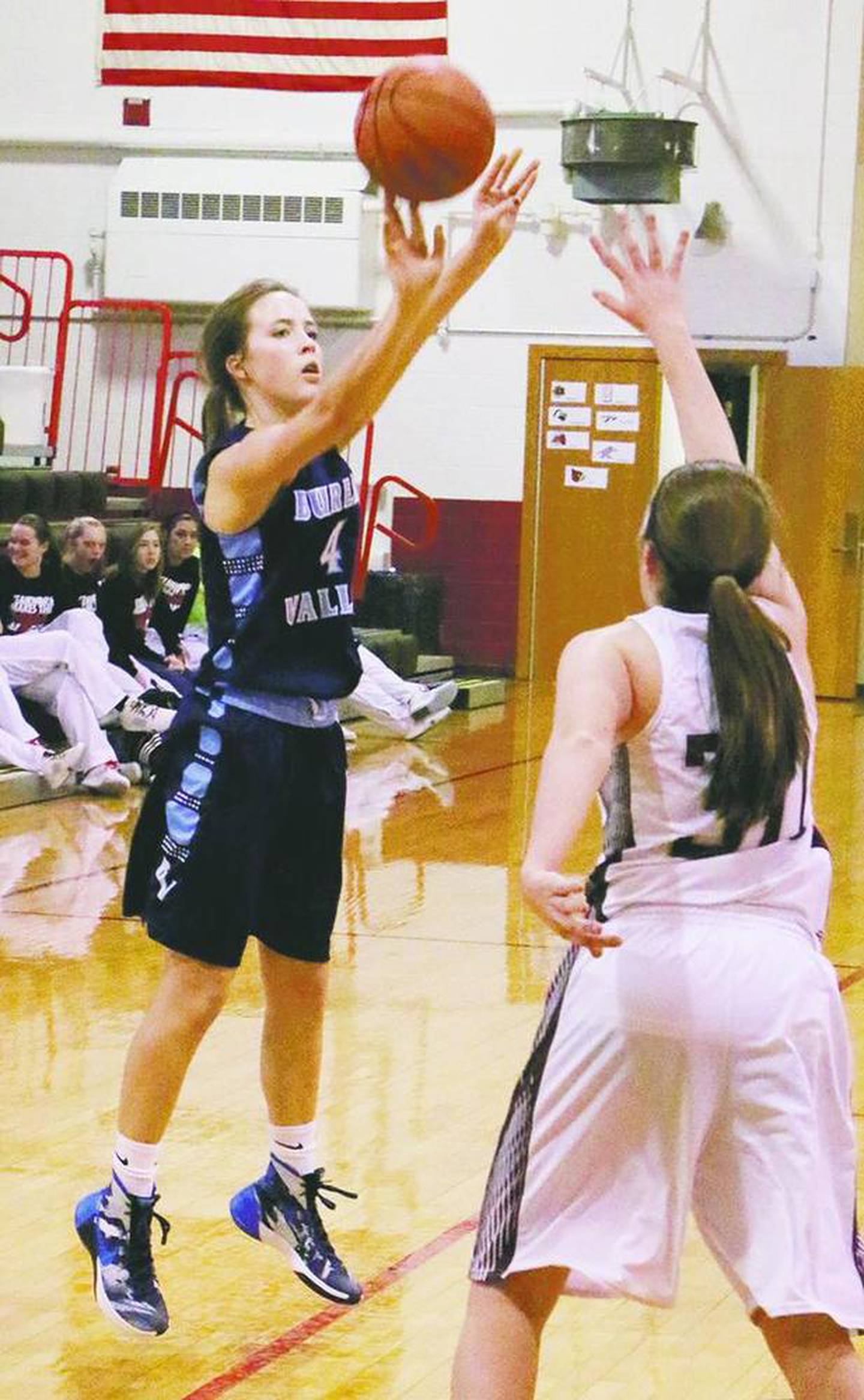 "It's exciting. Good to be back in the program. The program was so good to me, and Jason (head coach Marquis) and the coaching staff. So I just thought I'd give my time back and make it a good experience for the kids," he said.
Neuhalfen, who led the Storm to a regional championship his senior season, said the Storm coaches are still preaching the same kind of things they did when he played.
"Just work hard and good things will happen to you," he said.
"Parker does a great job, very knowledgeable and detail oriented, does a really good job helping Coach Mussche," Johnson said. "Also our boys watched and remember when he was a player and have a ton of respect for him so our upperclassman especially value what he says because they remember what a great player he was.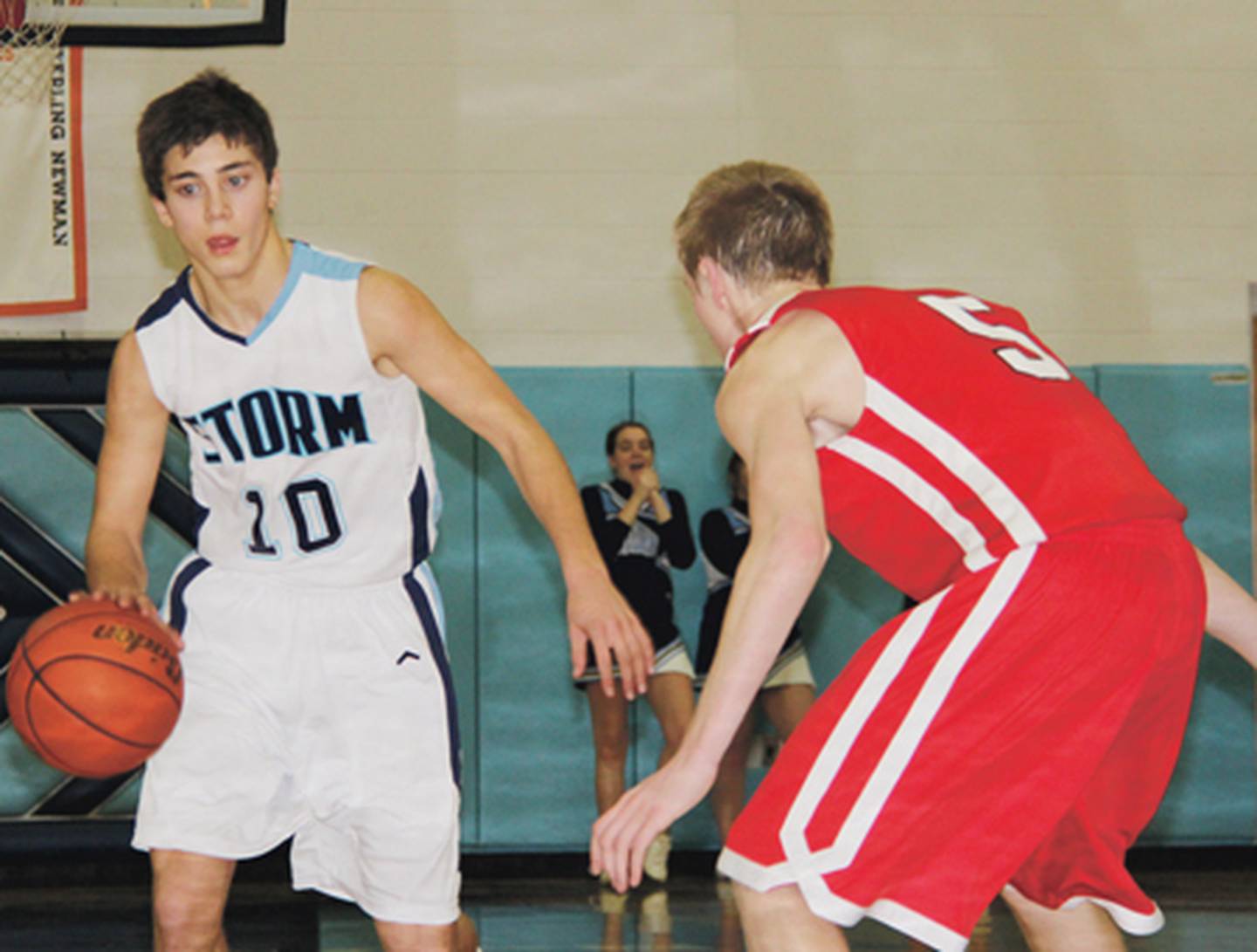 First-year girls head coach Matt Wasilewski reached out to Barnett before the start of the season to see if she'd be interested to help out. As a volunteer, she's been helping out wherever needed at games and practices.
Barnett said she's having "a blast" and is still getting used to being on the other side of the bench.
"It's weird being on the opposite side being the one giving orders, direction and advice rather than receiving it," she said. That was kind of a learning curve just trying to present it if I was the girl, how I would want to be talked to, treated and talked to and the expectations set. And every girl's different. You've got to figure it out as you go."
Barnett was a senior when this year's BV seniors were freshmen, so to them, she's still just Saige.
"That's also a weird dynamic. Like, I'm not coach Barnett, I'm just Saige. But I don't mind it," she said.
The coaching experience is proving to be most hopeful for Barnett and her future endeavors. While she started out as a biology major to become a chiropractor, the ISU junior has switched majors to health and PE education.
And she knows exactly where she would want to teach and coach - right back at Bureau Valley.
"I don't know if it'll be right after graduation, but hopefully in the future, because it's just home," she said. "I'm a homebody. I'm comfortable there. It's the community I was raised in and I want to contribute back in."
* Remembering Stu: In closing, I'd like to offer my deepest condolences to the family of Stu Sapp, who passed away Sunday. Stu was a big fan of his daughter's Princeton volleyball teams, and was a fellow Pittsburgh Steelers fan. To top it off, he was just one grand guy. You always walked away in good spirits after talking to Stu.
Kevin Hieronymus is the BCR Sports Editor. Contact him at khieronymus@bcrnews.com.