Denny Boyles fished years ago, always looking to catch the next big fish.
Then his kids came along, Braden, now 19, and Libby, 17, and he went from changing bait to changing diapers.
"I used to have a boat a long time ago and then the kids were born and I ended up selling it," he said. "I've always liked fishing. But when the kids were real young I always felt like a heel. I would be leaving and Gina (his wife) would be home with the kids, so I sold it."
This April, he got his boat back, and it's been just like old times. He uses Gina's old van to haul his boat around, and she christened it with a "Bassmaster" sticker.
"I found one that was my price range and everything. It's been probably 16 or 17 years since I had a boat. It's been a long time, believe me," he said. "I actually kind of quit fishing for 12 years. Just totally. I never even fished at all. The kids are older, they had their stuff going on. I said I'd like to get a boat again, so I went out and bought one."
He joined the Lake Thunderbird Bass Club and now he's sharing his love for fishing with kids at LaMoille High School, serving as volunteer coach for its brand new bass fishing team.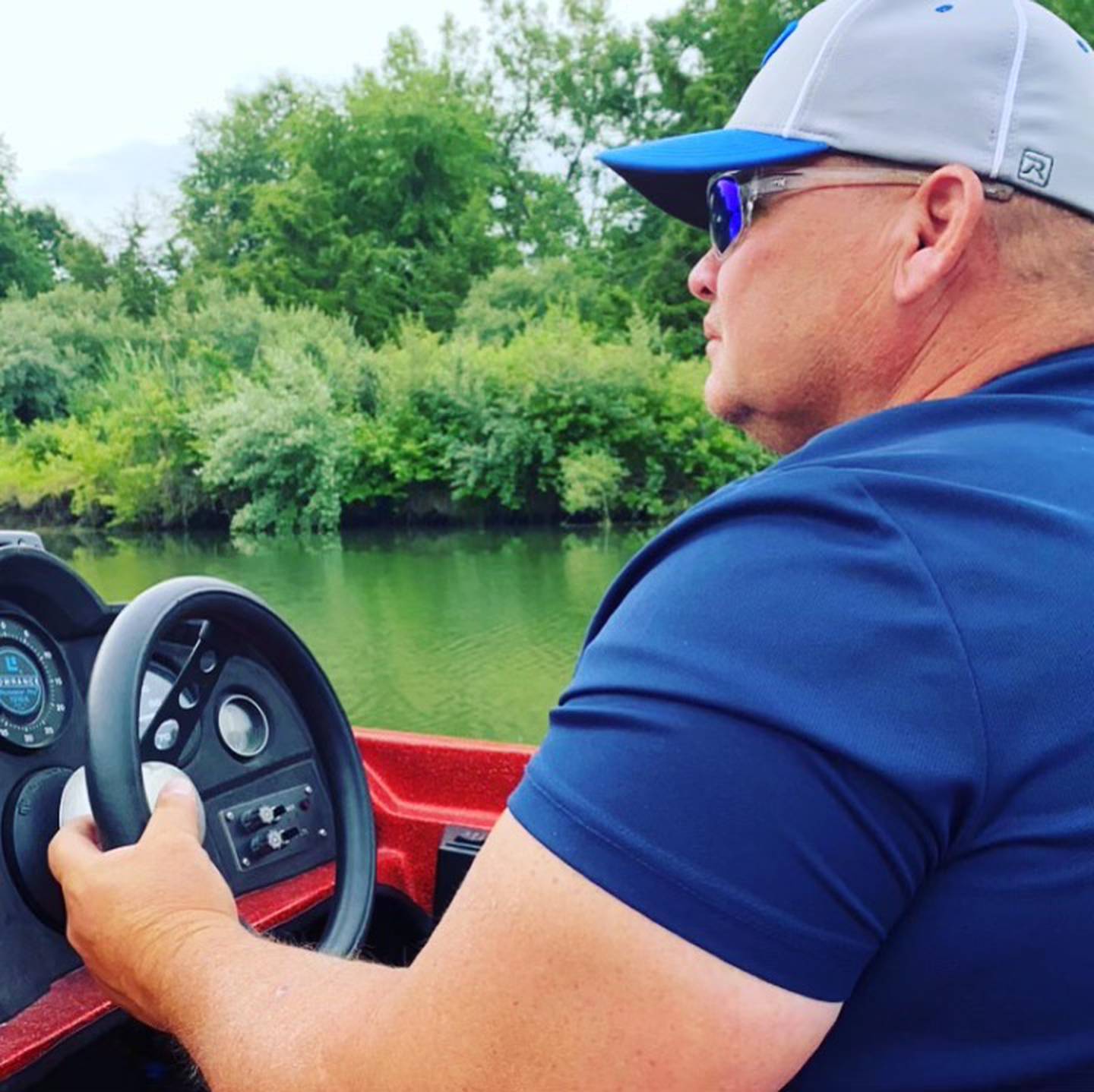 Boyles, who has been a youth baseball, football and wrestling coach, saw a post on the Lake Thunderbird site that LaMoille was looking for a volunteer coach. It's proven to be a good catch for both parties.
"He has always been a coach, but this is a perfect gig for him," Gina said.
The Lions participated in its very first fishing tournament last week, placing second of eight Little Ten Conference teams at Shabbona Lake by the narrowest of margins.
"We got beat by like 0.05 pounds or we could have got first. So we were very, very close," said Boyles, who in the coach's participation event, caught one of LaMoile's two fish. "I mean, we can't be too upset. The kids all did pretty good. And they all had a whole day of going fishing instead of going to school.
"They were like, 'Oh, I didn't catch a fish, I didn't catch a fish.' I told them, 'You could catch one. Just keep casting.'
"I kept reminding them. This is supposed to be fun. It beats sitting in history class."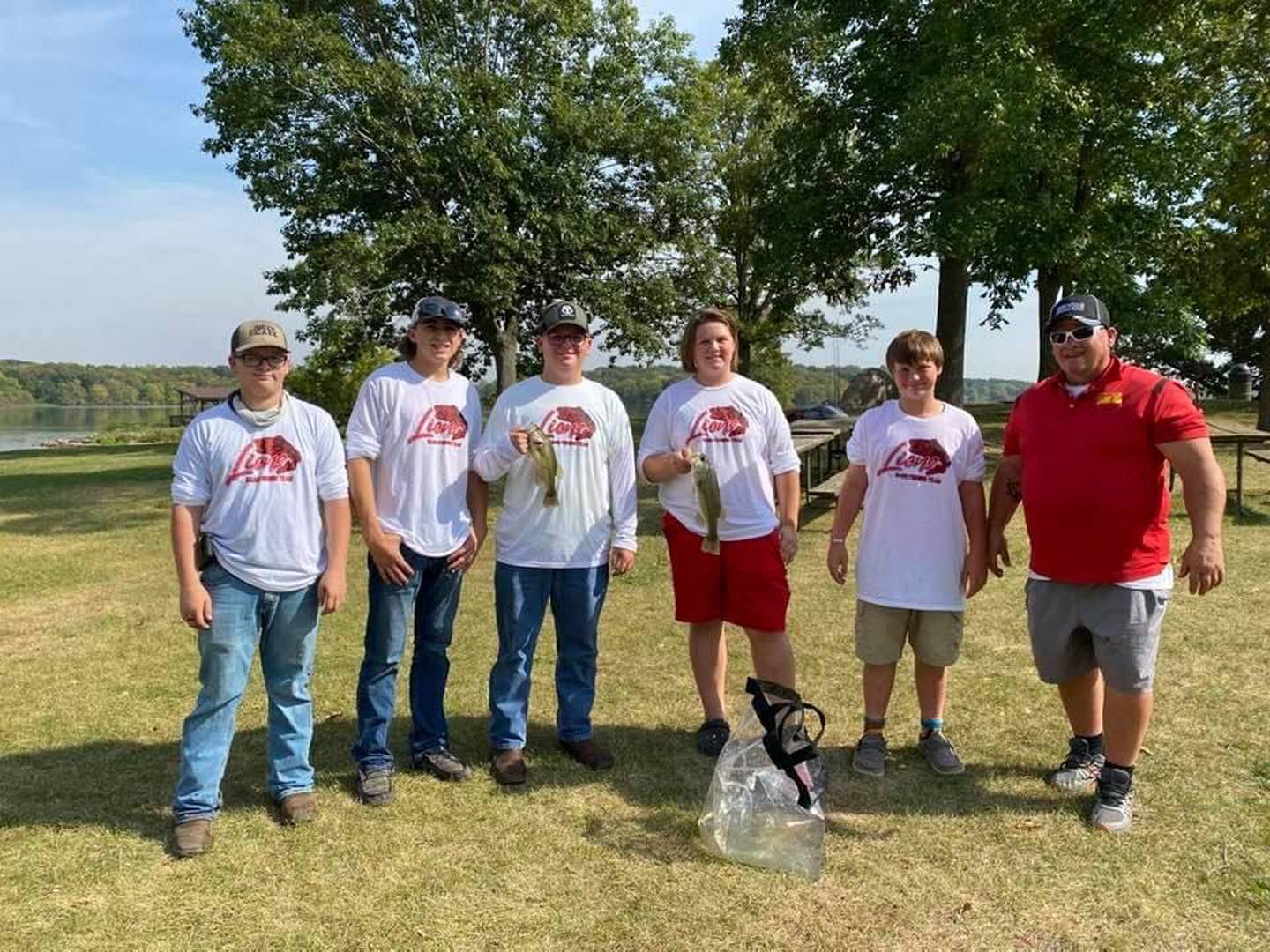 Boyles said it was a great learning experience for his young anglers, Brian Edwards, Austin Fischer, Jack Heinzeroth, Laela Shevokas and Tate Sundberg.
"Indian Creek put it together and invited all the teams in the conference and eight of them came with LaMoille being the newest team," he said. "It was pretty tough fishing. Just getting our feet wet and the kids not knowing how tournaments are ran, the rules and regulations they've got to follow. It's just a little more than fishing."
Heinzeroth, a 14-year-old freshmen, said he's been fishing "my whole life." He's the one who first pursued bringing the sport to LHS.
"We're having fun," he said. "I saw something you could have it for high school. I figured, 'Hey, I do it for fun, why not do it for sport.'"
Boyles, 50, a 1989 graduate of nearby Mendota High School, himself got hooked on fishing in a similar manner in his mid-20s with the old Starved Rock Bass, which was located just west of Peru off I-80, but is no longer in existence. The older fishermen there, like Bob Brown of LaMoille, took him under their wings and showed him the finer points of fishing.
"I was a green horn and not really not knowing what to do, and I fished with a bunch of guys from the Starved Rock Bass Club and one of the guys was Bob Brown," Boyles said. "He's been passed away a few years now, but when (LaMoille High School) asked me, 'Who do you know from LaMoille? I said well, 'I know one of the best bass fishermen I've ever fished with and he's from LaMoille, Bob Brown.'
"I learned a lot of stuff from those guys. In the back of my mind, that was part of my motivation to go help out and get younger kids involved. Those older guys they didn't have to take me, but they wanted to."
Heinzeroth, who caught a fishing weighing 1.05 pounds in the tournament, said Boyles has been really helpful teaching the kids how to fish.
"He teaches us a lot. He's done a lot of tips and has a lot of knowledge. It makes us a lot better fishermen," he said. "He's a pretty fun guy. He talks to us a lot in the boat and what we should try, what we shouldn't try. He's got a lot of knowledge."
Boyles said he and the LaMoille team members will continue to practice while the weather is good and will compete in the IHSA regionals in April.
"I think it's going to be a good thing for LaMoille," Boyles said.
And he's been a good catch for LaMoille.
Kevin Hieronymus is the BCR Sports Editor. Contact him at khieronymus@bcrnews.com.