After hearing from 48 participants in 2022, a total of 195 people responded to the 2023 survey from the Bureau-Putnam Area Rural Transit. The survey was available to riders who made a reservation in 2022 and was also available at public locations and online.
Riders were first asked about their county of residence. Of those responses, 83% of respondents live in Bureau County, 10% in Putnam County and 6% in La Salle County.
When broken down by ZIP code, the majority of riders live in Princeton (50%) and Spring Valley (13%). The remaining riders were from Bureau, Dover, Granville, Hennepin, Kewanee, Ladd, LaMoille, La Salle, Magnolia, Malden, Manlius, Mark, McNabb, Oglesby, Ohio, Peru, Putnam, Seatonville, Sheffield, Tiskilwa, Walnut and Wyanet.
According to this survey, 62% of the riders are age 60 and older, 15% are 50 to 59, 9% are between 40 and 49, 6% are ages 30 to 39, and 6% are 20 to 29. BPART reports that 2% of riders are under the age of 20 and the percentage of riders aged 60 and older has increased from 33% from the previous year.
When asked if the rider had access to a valid driver's license and a functioning vehicle that is licensed and insured, 72% of the riders responded they did not have this access, an increase from 56% from the previous year.
Riders were asked if they would use WiFi on the vehicles: 36% of the customers replied yes, 64% stated no.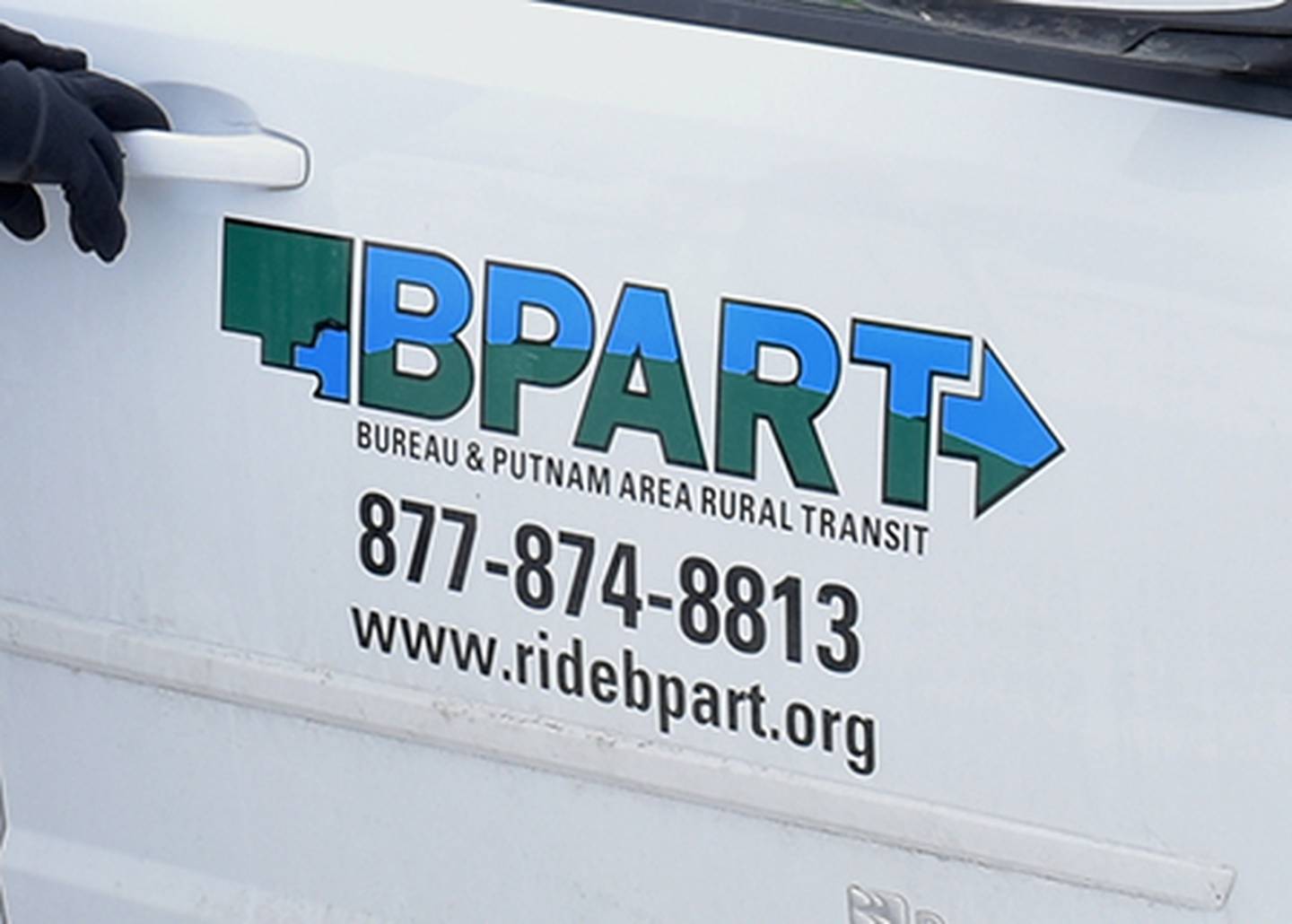 According to the survey, 87% of the riders said they do not use the touchless punch card system. Survey respondents older than 60 are not required to pay a fee. There were 25 respondents who currently use the touchless punch card system.
All of the survey results listed English as the rider's primary spoken language.
When asked why a rider did not use BPART in the last six months, 22% said the trip was out of BPART's service area, 17% missed the reservation cut off time, 9% needed service before or after operational hours, 6% stated the trip wasn't a BPART scheduled date for Peoria or Ottawa and 2% could not afford the far.
The last question pertained to a rider's interest in being part of a group that meets regularly to discuss public transportation in the region.
Most riders replied no at 83%, 13% said they would contact BPART for more information and 4% said yes. To date, one rider has reached out with interest in being part of an advisory group.
BPART thanked those who took the time to offer feedback. If you have an interest in learning more about participation in a local transportation advisory group, contact Amber Biddix, director of transportation, at 877-874-8813 or by email at abiddix@gateway-services.org.